Hey my lovely divas! How are you? Your Fashion Addict is always here to show you the latest fashion trends and inspire you to follow them. We all know that the right makeup and hairstyle will make our outfit far more beautiful and astonishing. The nail design is also important, so you should also pick some interesting art and beautify your hands. Those who love polishing their nails at home probably have million nail polishes at home. If you belong to this group, I recommend you to check the photos below. I have rounded up 12 Nails Polish Storage Hacks That Will Ease Your Life. Are you excited?
SEE ALSO: 11 Smart Ideas To Organize Your Vanity Table
If you wondering how to organize your space, don't worry because the ideas here will help you out. The easiest and probably one of the cheapest way to organize your nail polishes is to find an item and repurpose it. There are plenty of cans, boxes and other containers that can be used for this purpose. Find the one that fits your needs and store the polishes in a clever way. If you already have enough boxes on your vanity table, then you can display them on your shelf, put them in your drawer or organize them in a hanging basket. Let's take a look at the collection that I have made for you today and draw some inspiration. Enjoy and have fun!
The candy jars and boxes can be reused for storing nail polishes, jewelries and beauty products. The idea is very cheap and all you need to do is to eat the candies and repurpose the box.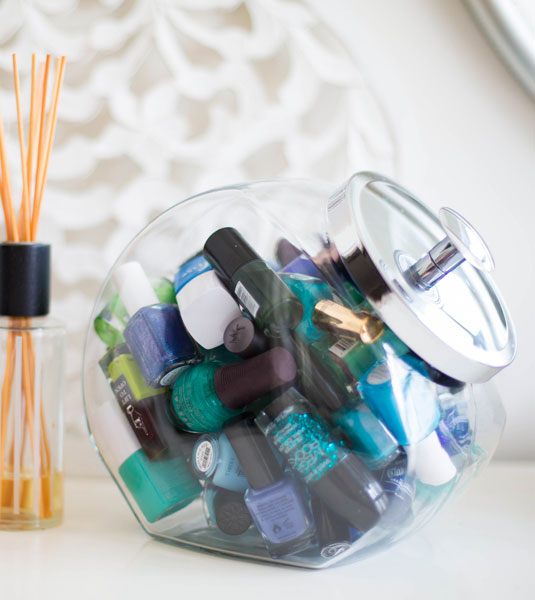 The apothecary jars look very interesting and will make your space more interesting and fun. Use different shades of nail polish for more fun look.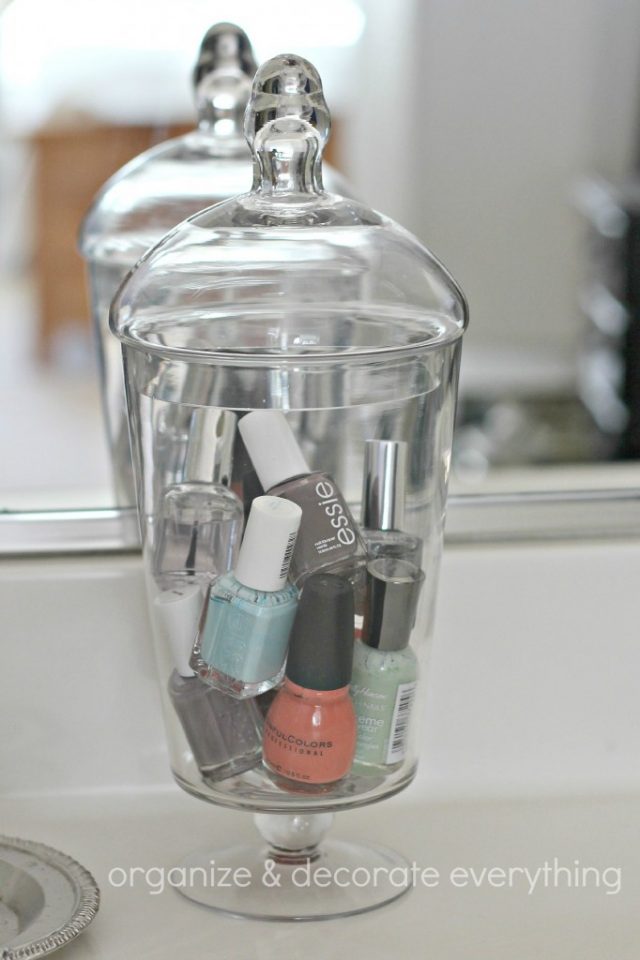 There are so many storage hacks that can be hanged over the cabinet doors. The space saving solutions below are very clever and you can use them in your bathroom or bedroom.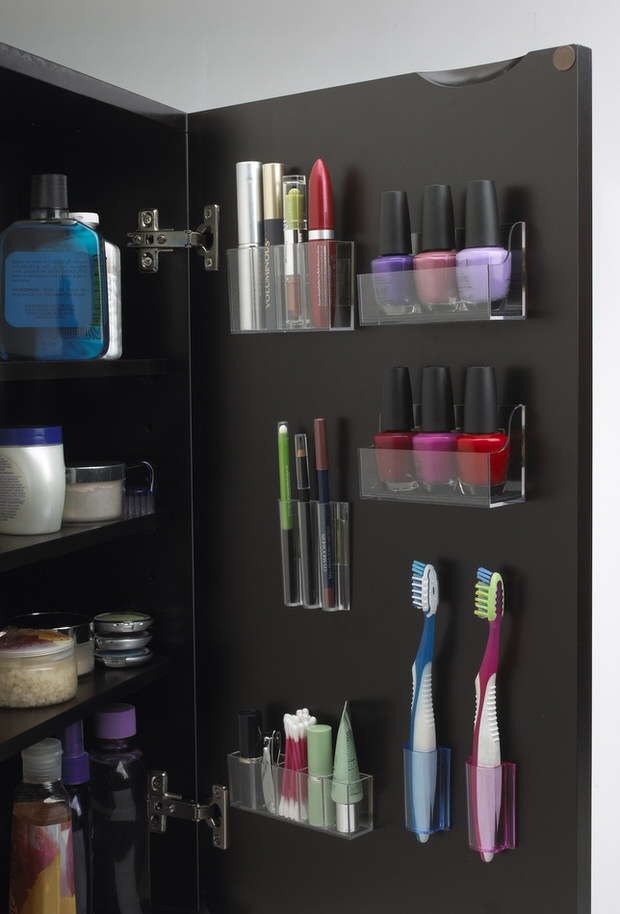 You can dress up the old boxes that you don't need and hang them as shelves on the walls.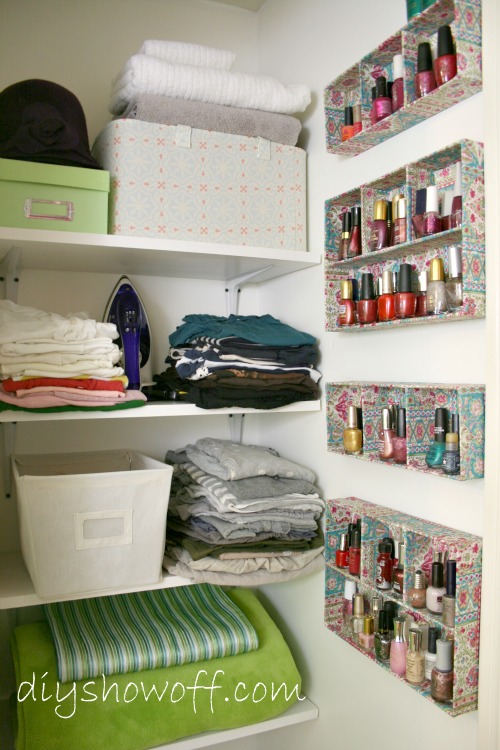 The empty frames are often used as decorations in any space, but they can also be used for storing things.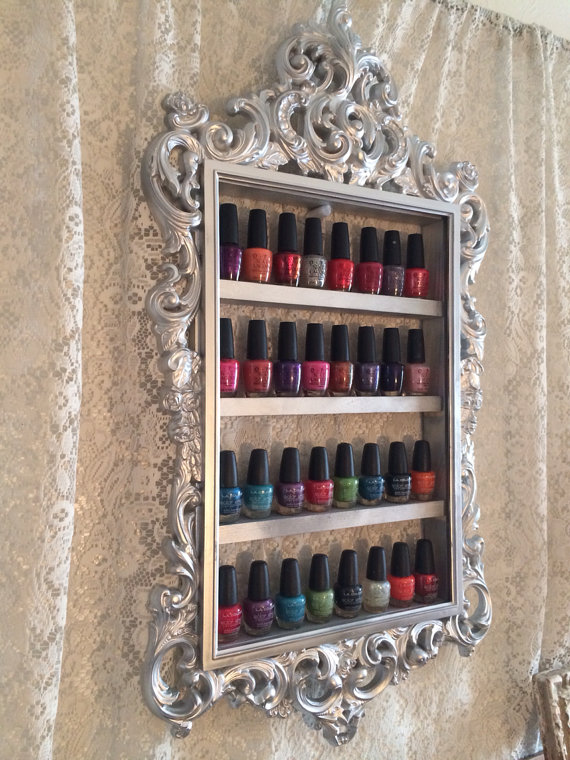 Your drawer can be used for displaying your nail polish collection, beauty products and everything else that need to be stored.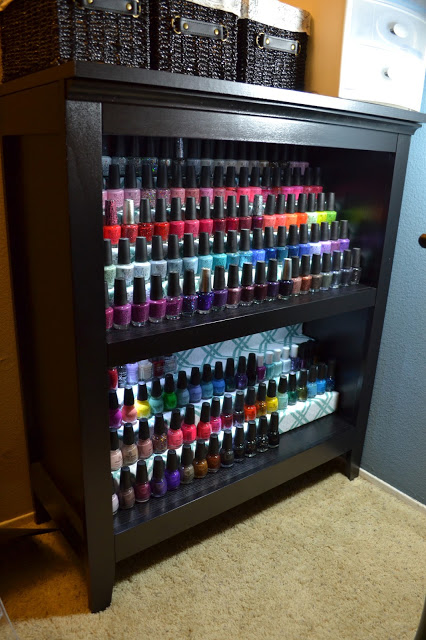 The cake stand often is used for displaying perfumes, but you can also use as a storage hack and organize your nail polishes.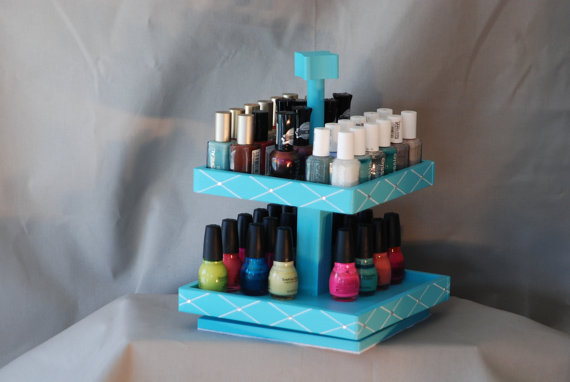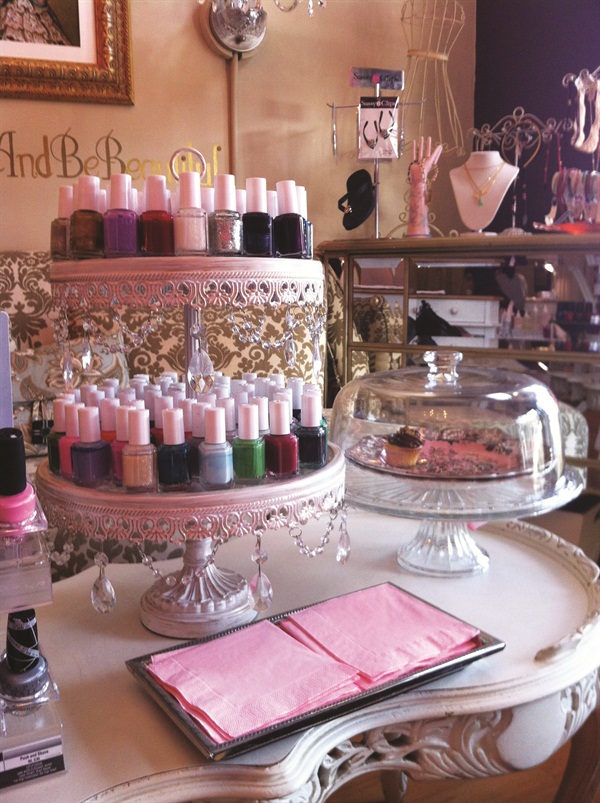 The wall shelves can be used for displaying all of your nail polishes and other cosmetics and beauty products.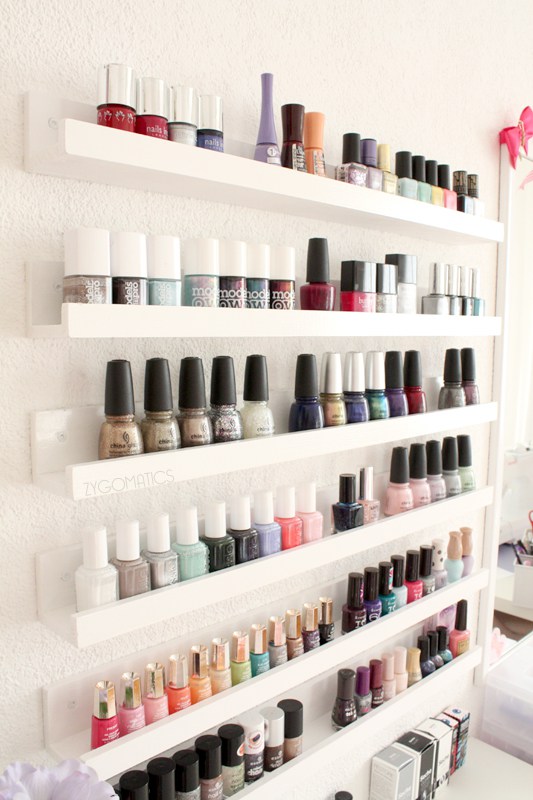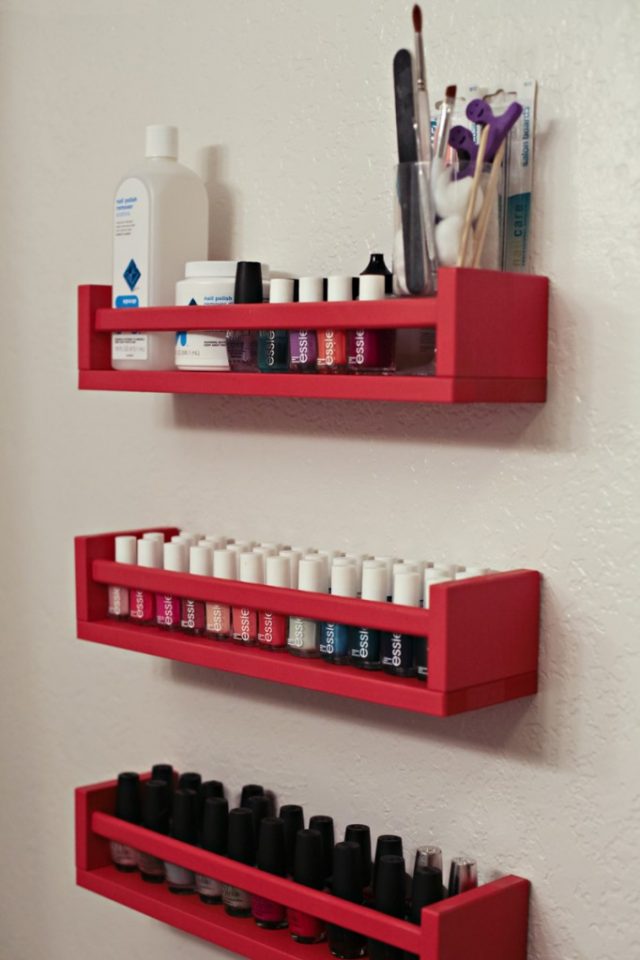 The bookshelves often offer extra space for other items. So, why not to use that space for displaying your nail polish collection.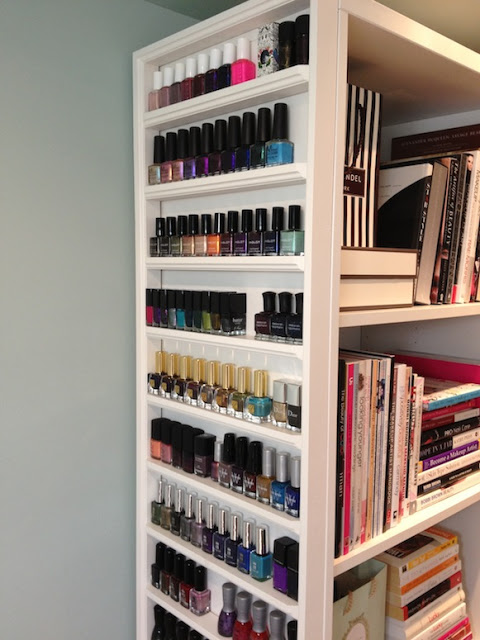 If you have free space in your hanging baskets, then you can use it to organize your nail polishes.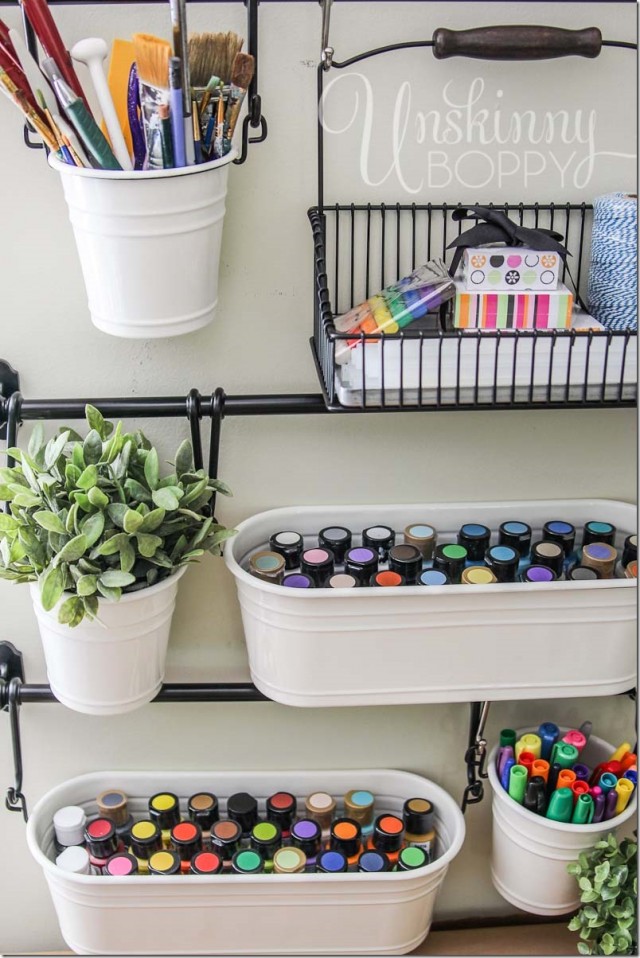 So, what do you think about these storage hacks my dear ladies? Would you dare to store your nail polishes in one of these ways? If you are already using one of these ideas or some other solution, please share it below. I would love to see everything you have to show me. Thank you for reading! Enjoy in the rest of your day and don't forget to stay up to date with the content of Fashion Diva Design!