Hey my lovely ladies! Your Fashion Diva is always here to awake your creativity and to give you some interesting ideas! For today I have made you an amazing collection of 11 interesting and useful hair tutorials for every day. Are you excited?
You should never go out with a messy hair – that the rule that every fashionista should know! Even when you are in a hurry, you should wrap your hair in a bun or put your favorite hat on. If you don't have time to wash it, put baby powder on it and it will look like it is washed. There are million of easy and quick to do hair tutorials on the Net, but I have made a selection of the best eleven that will take your breath away! It is time to improve your skills, don't you think? If you can't do it alone, ask your mother to help you. Follow the instructions and you will have stunning hairstyle. Enjoy in the gallery and have fun!
DIY Twisted Updo Hairstyle

DIY Waterfall Plait Hairstyle

DIY Chinese Staircase Ponytail Hairstyle

DIY Easy Hair Bow Hairstyle

DIY Waterfall Braided Bun Hairstyle

DIY Twist Doughnut Bun Hairstyle

DIY Summer Side Braid Hairstyle

DIY Style a Cute Side Braid Hairstyle

DIY Half Up Braided Crown Hairstyle

DIY Heart Braid Hairstyle

DIY French Fishtail Braid Hairstyle

DIY Double Braid Hairstyle
Photo Credits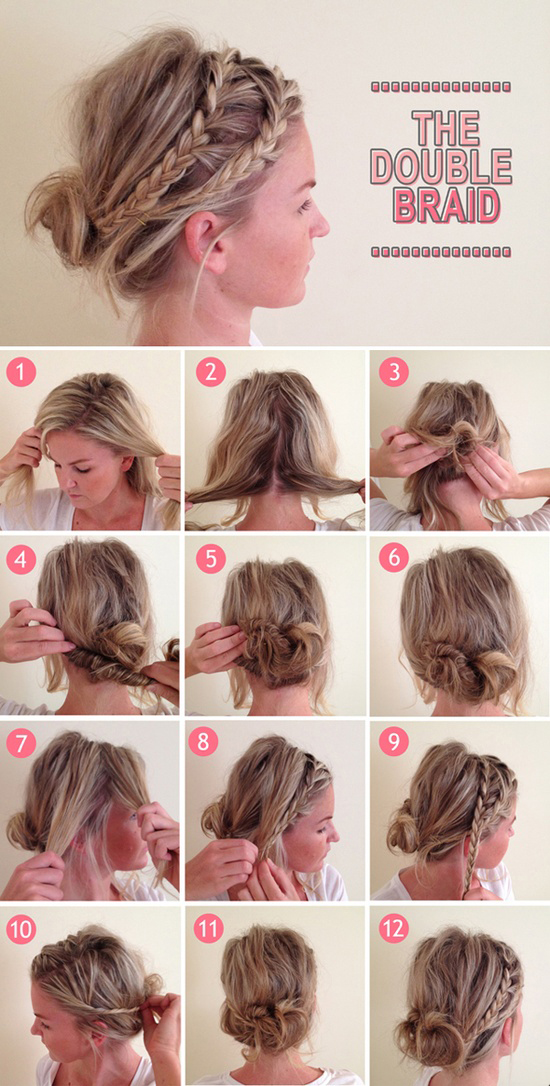 DIY Old Hollywood Waves Hairstyle

I hope that you have found your next hairstyle in this collection of wonderful hair tutorials. Pick the one that you like the most and go out with style. Enjoy in the rest of your day and stay up to date with the contents of Fashion Diva Design!