Wendy is one of my favorite fashion bloggers and in this post you will see why. Here are 10 perfectly polished winter outfits that you will love to copy! Enjoy and have fun!
SEE ALSO: 16 AMAZING WAYS TO WEAR YOUR PRINTED COAT
white shirt + black pants + beige coat + red bag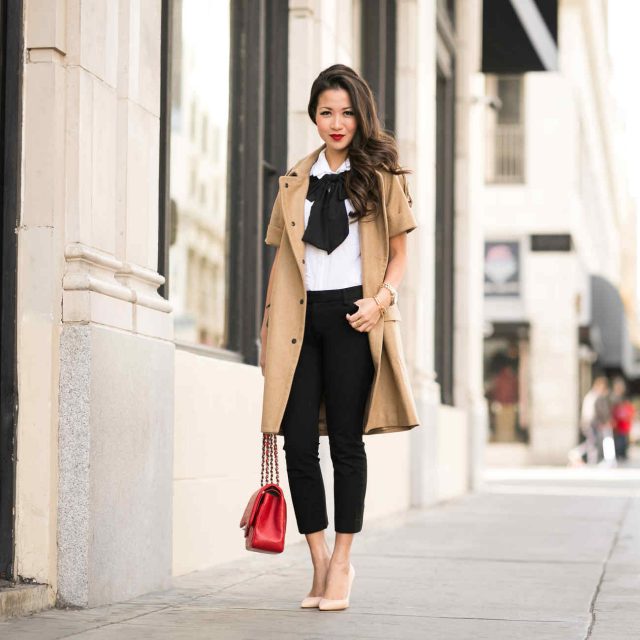 striped dress + black over-the knee boots, coat + red bag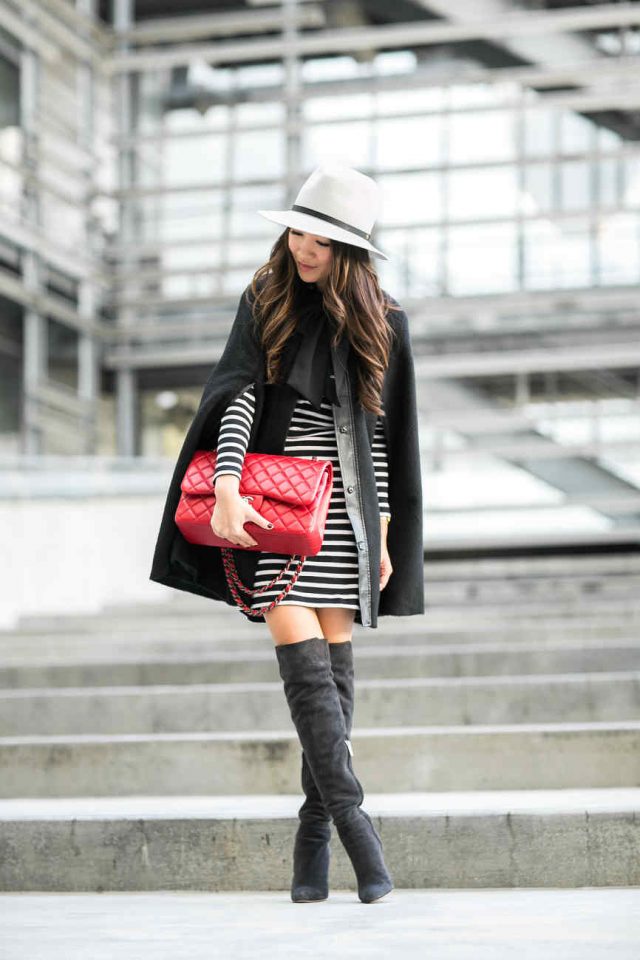 Who is Wendy?
A fashion blogger who finds inspiration in music, people, food, architecture, culture, nature and art. For her, fashion is a compilation of all that and a vehicle to play with colors and shapes in order to uncover her personal style. At the age of 18 she worried about being homeless. She worked 3 jobs in high school to save enough money to go to college and as a result feel truly blessed to have had the opportunity to do so. Currently, she is based in LA and volunteers at InsideOutWriters, a non profit organization that provides mentorship to previously incarcerated youths.
khaki trench coat + black fur vest, t-shirt & jeans + beige bag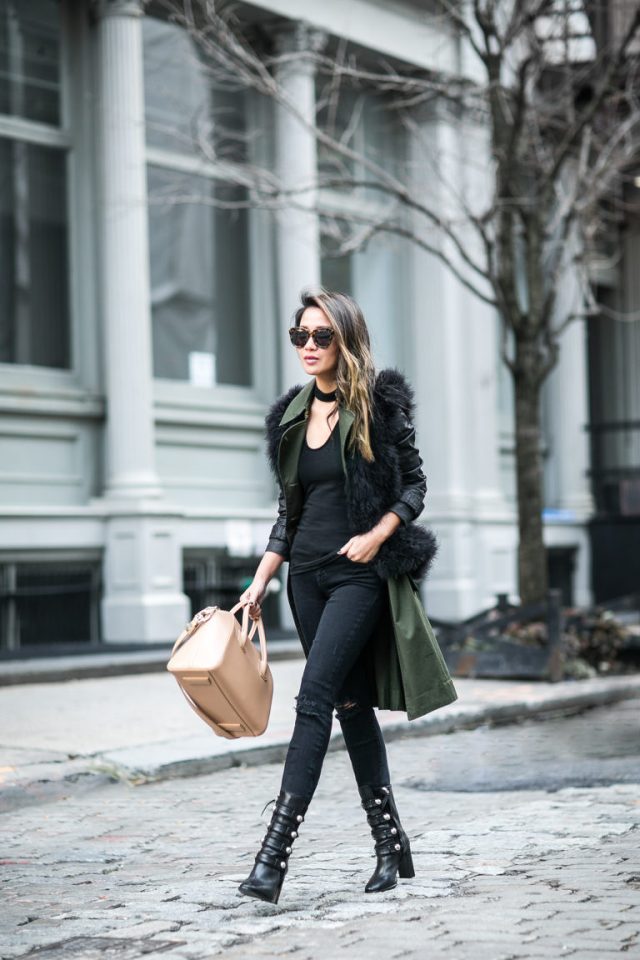 striped dress + grey over-the-knee boots + navy coat + tartan scarf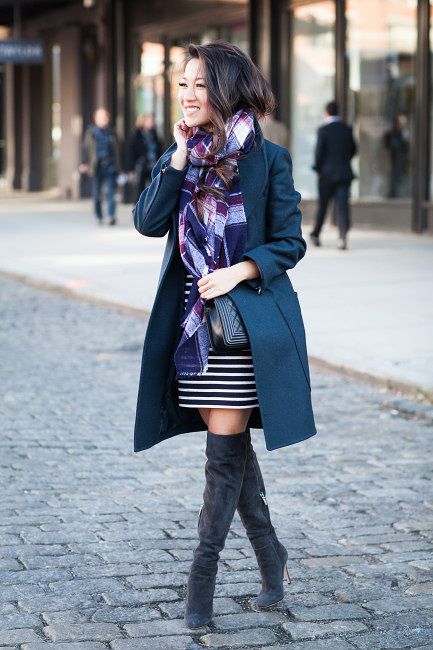 fur leopard coat + flared black dress & heels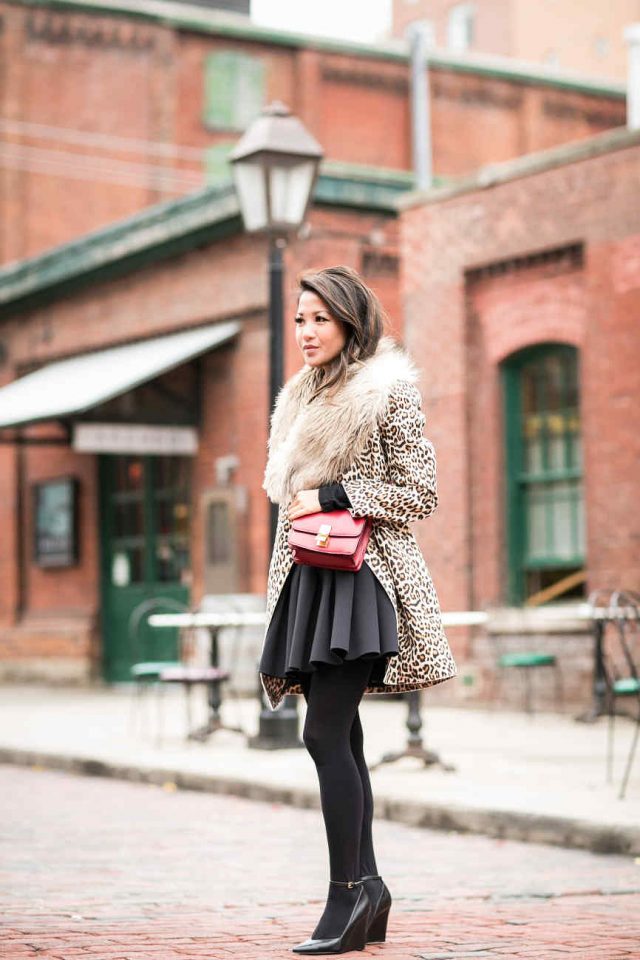 pale pink dress & coat + black over-the-knee boots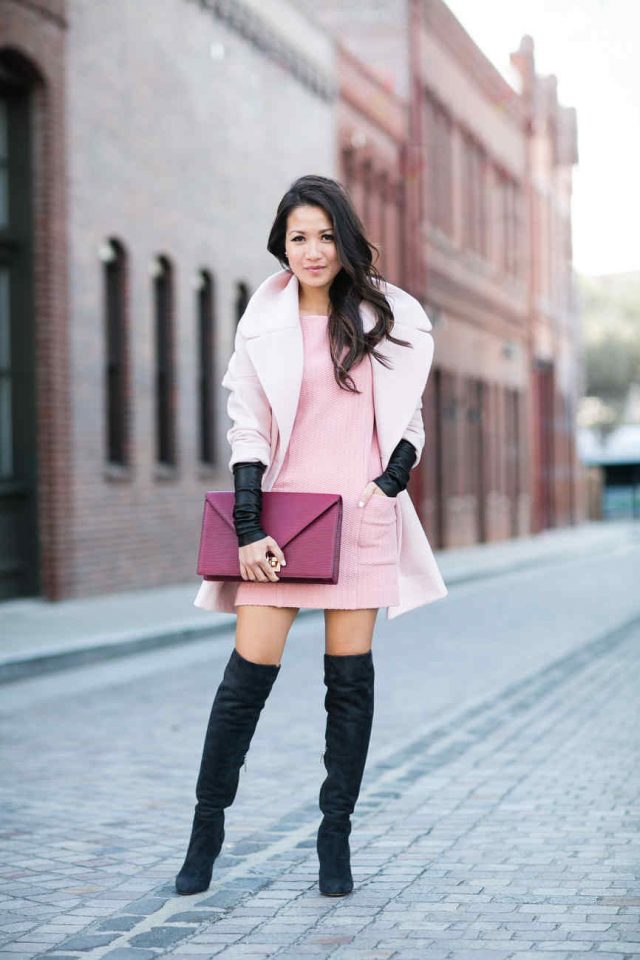 About Wendy's Style
As you can notice, she loves wearing bold colors. She also loves matching contrast colors, interesting prints and textures. Every combo she has worn is astonishing and very elegant and chic.
burgundy dress, bag & boots + red coat + tartan scarf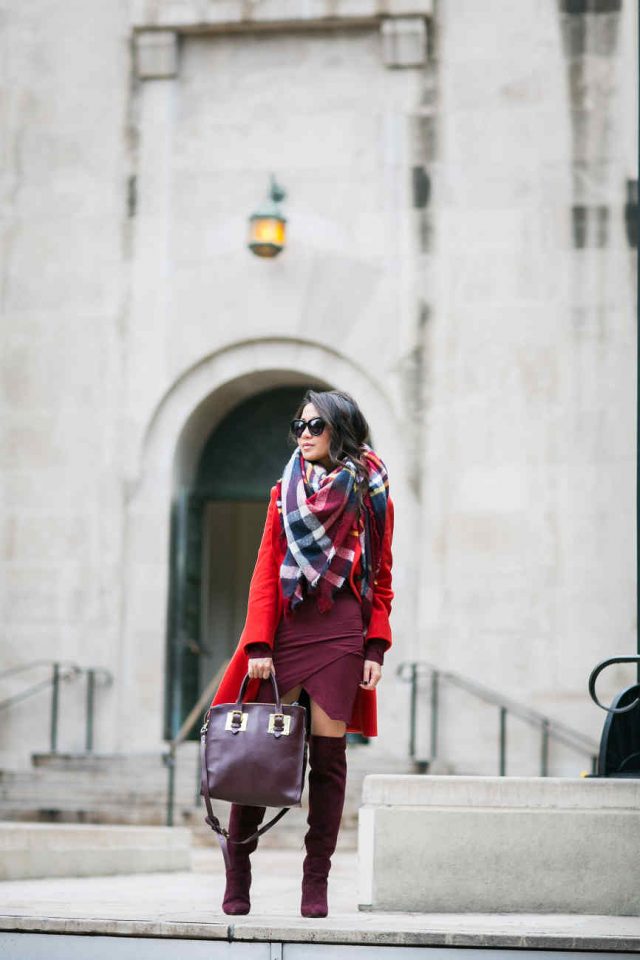 green shirt + blue coat + black pants & sweater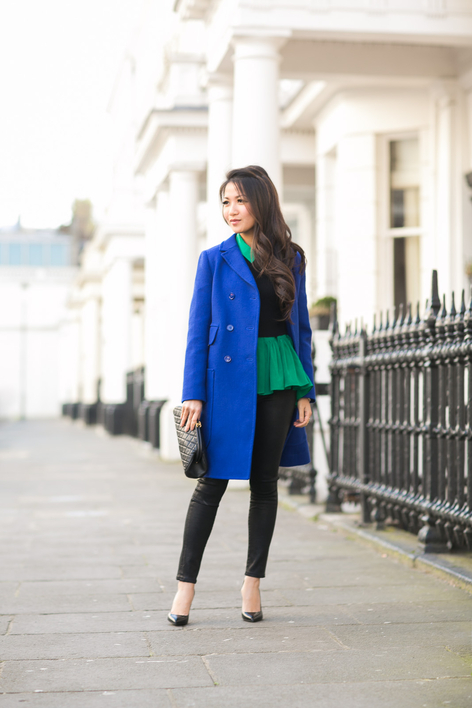 violet top + leather pants + pale pink coat
pale pink dress + olive over the knee boots + leopard coat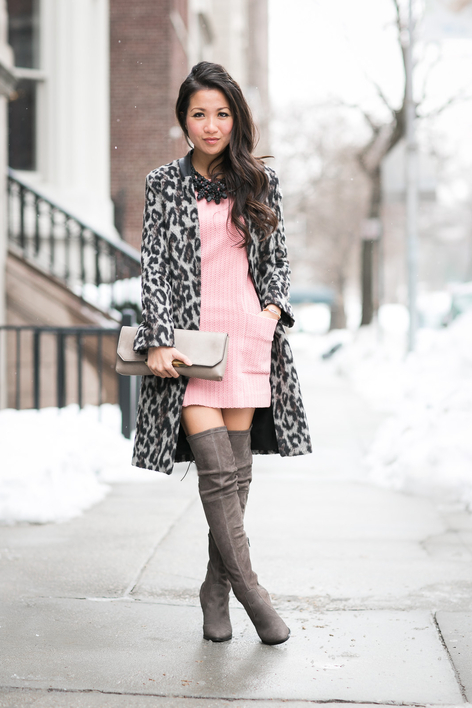 So, what do you think about these winter outfits? Do you find them attractive and stunning? Which one is your favorite and would you like to copy this season? Do you like Wendy's style? You can share your comments with me! If you have some other interesting outfit to show me, please share them too – I would love to see everything you have to show me! Thank you for reading! Enjoy in the rest of your day and don't forget to stay up to date with the content of Fashion Diva Design!