70's are back in fashion in a big way! My post for today is called "10 Ideas of How to Refresh Your Office Look With Flared Pants". Are you excited? Flare pants are one of the most exciting and hottest pieces that have appeared on the streets recently and today I'm here to show you how to wear them to work and how to style them.
If you don't have a dress code, you should definitely read this article out. In this gallery you can find from classy to more simple and casual flared pants to fit every working atmosphere.
Chic and elegant combination for your next formal event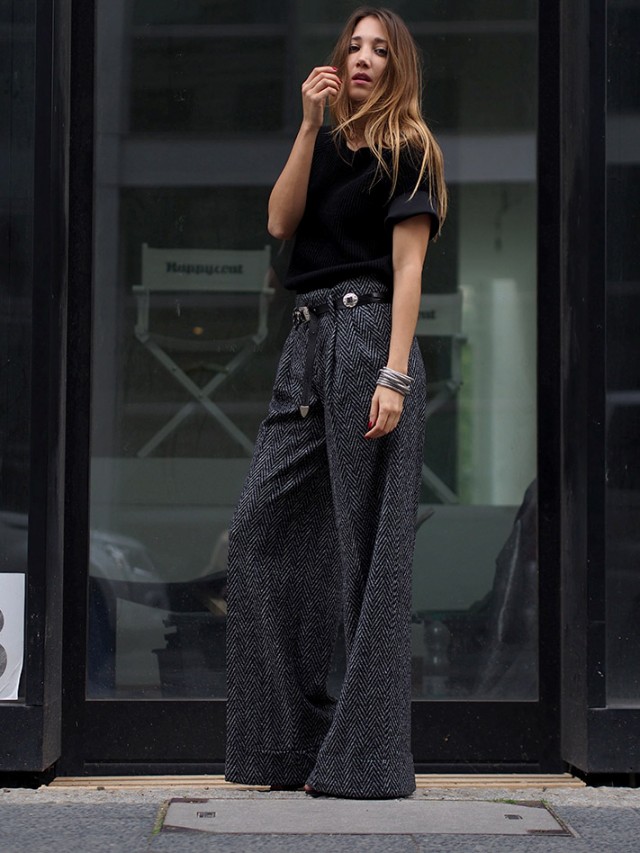 Marvelous outfit with black flared pants to wear to work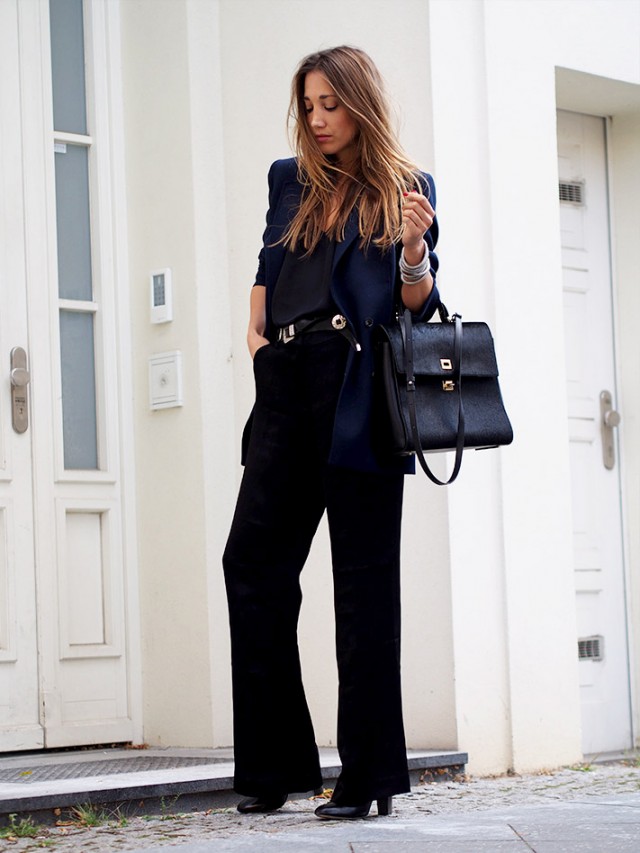 Classy and elegant combination for your business meetings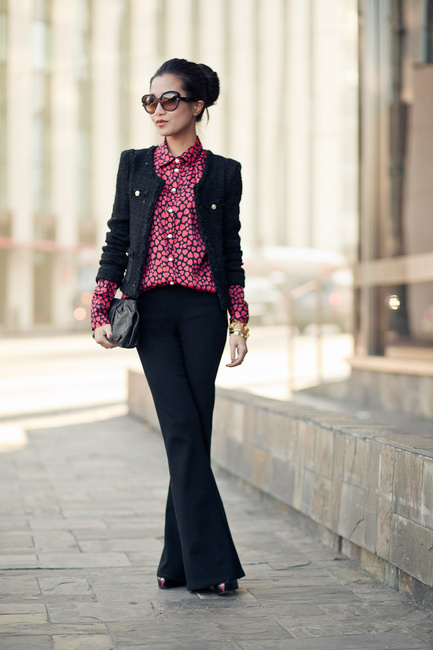 You can beautify your head to toe combination with checkered coat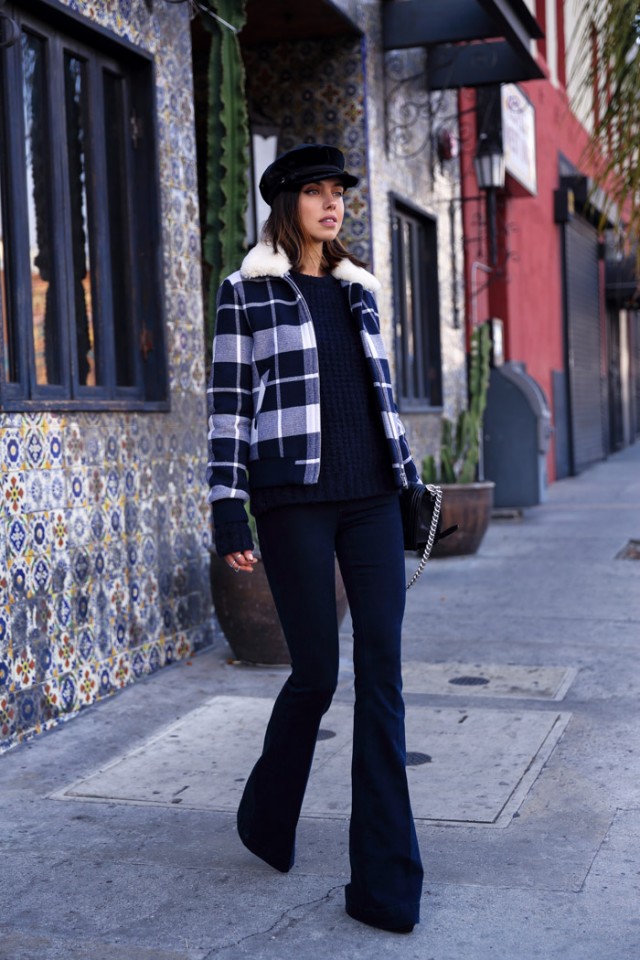 Interesting and sophisticated outfit to rock this season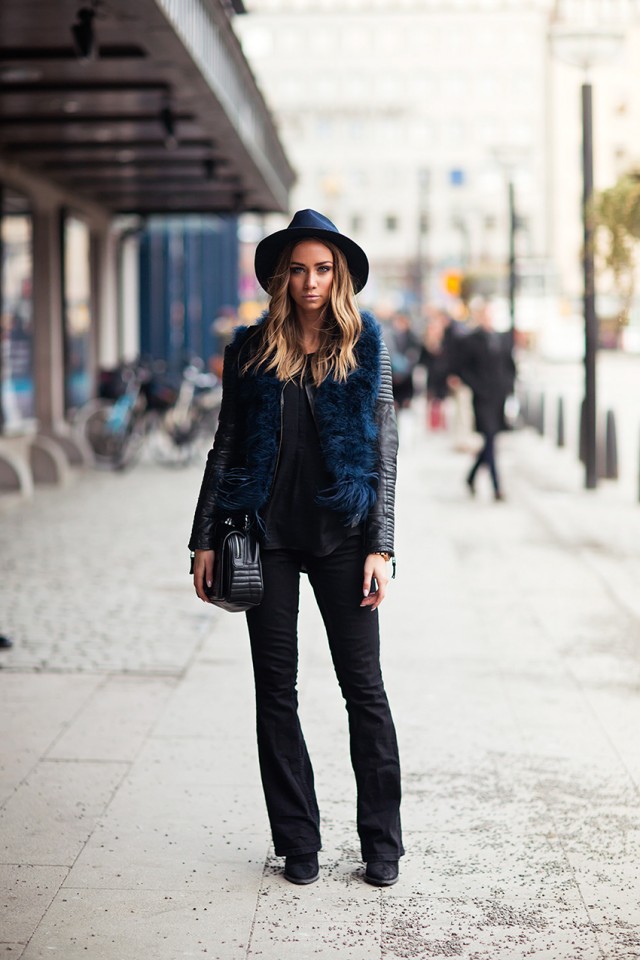 Warm combination for every day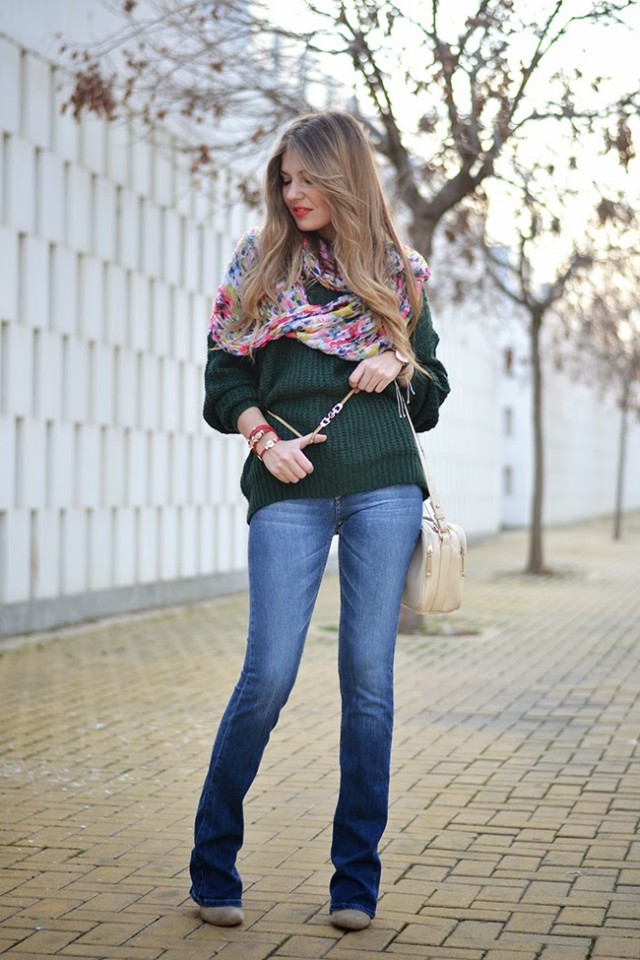 Fancy and chic outfit for every occasion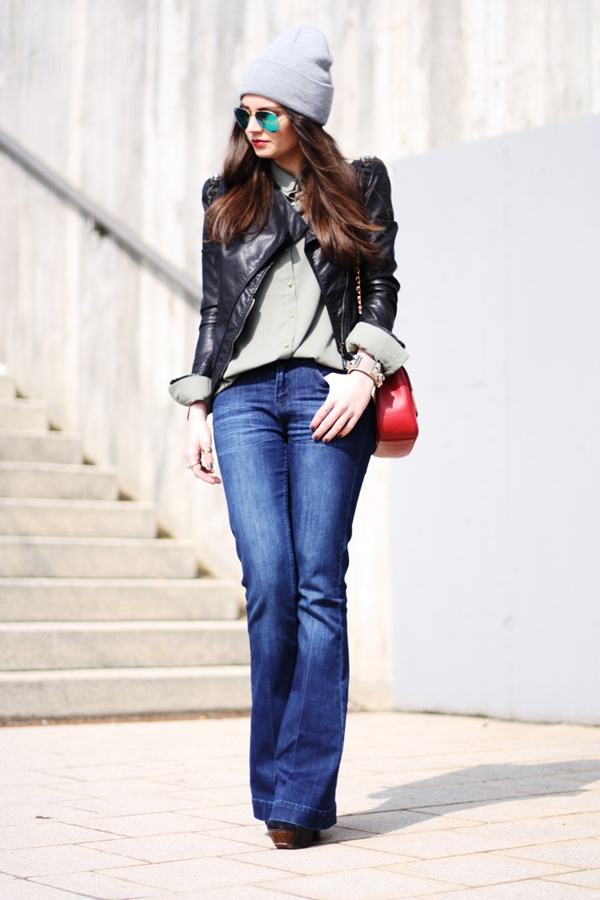 You can wear this type of jeans with classy shirts and heels for more elegant and sophisticated look. If you are working in more relaxed ambiance and you are allowed to wear blouses, sweaters and cardigans, then you have thousands of possibilities to style them. Warm and comfortable sweaters are must have pieces for the winter and can look very stylish with a pair of flare pants.
Black flared pants can be combined with everything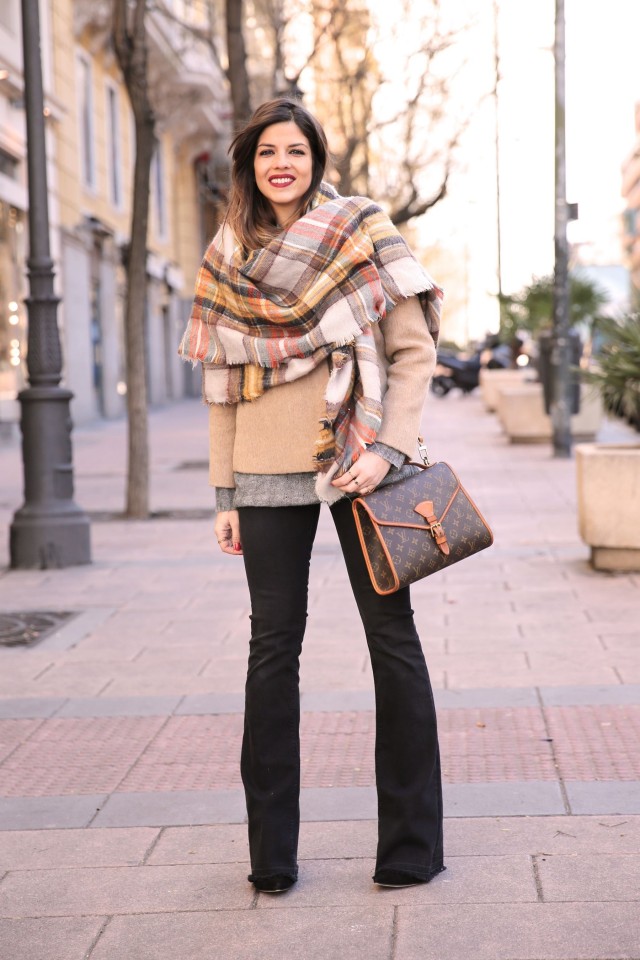 I need also to mention that this kind of pants work great to everyone and if you are curvy, these pants will make your legs look longer. Those who are skinny, can wear this kind of pants to crate an illusion of curves. So, go on an update your wardrobe with a beautiful pair of pants that you can wear to work, date night and every other informal event.
White coats are definitely IN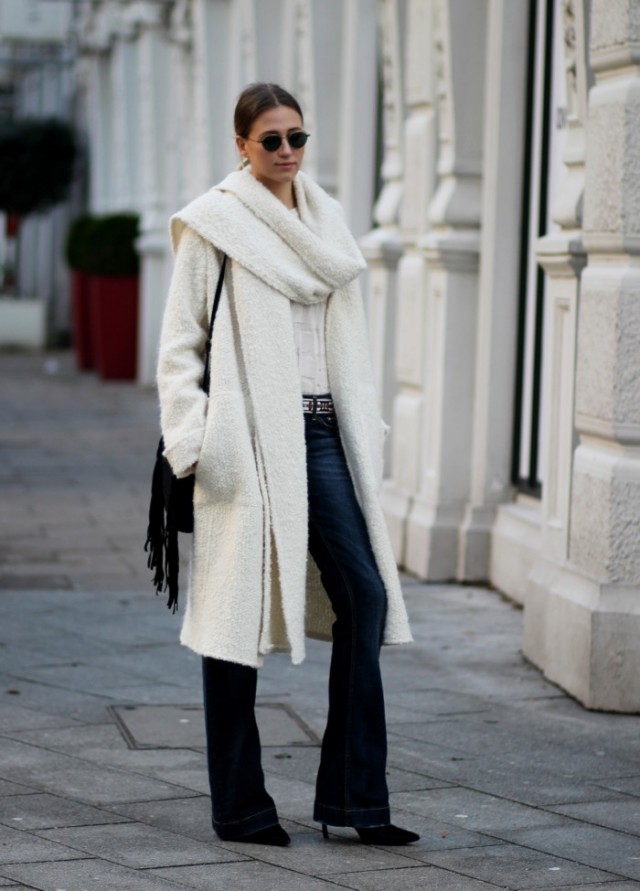 image via mariedanker.com
Stylish outfit with warm and cozy jumper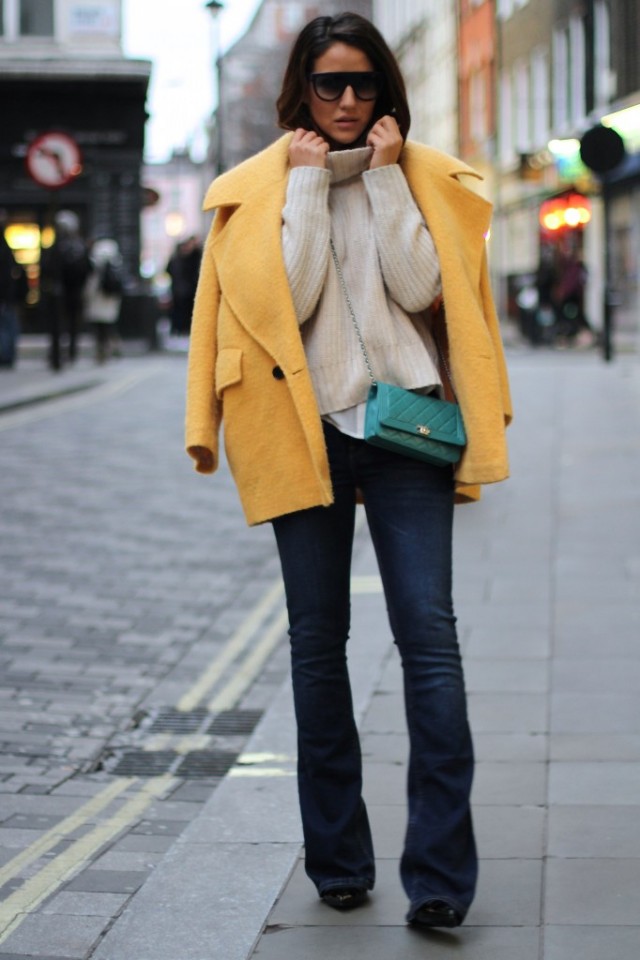 Classy and beautiful combination with flared jeans and white shirt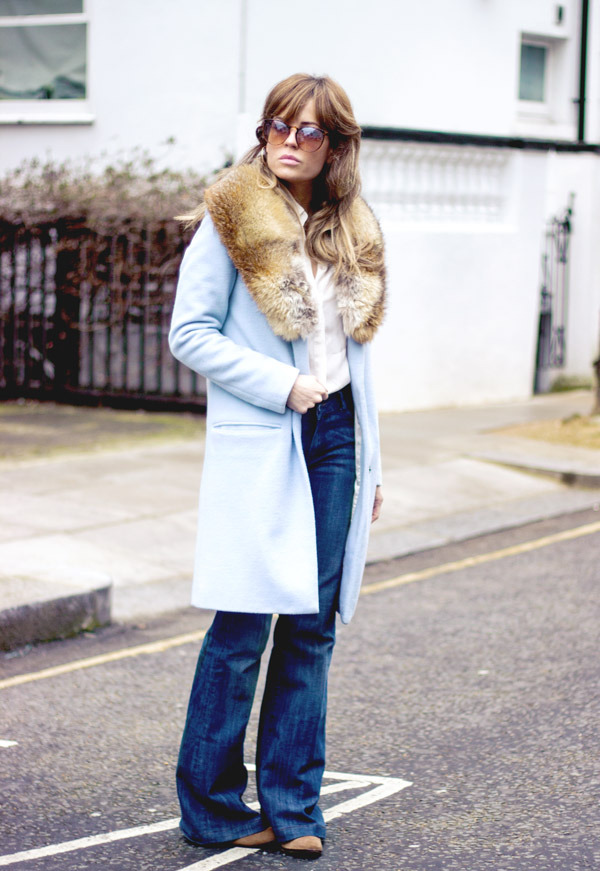 You can make a fantastic combination with jeans, burgundy blouse and grey coat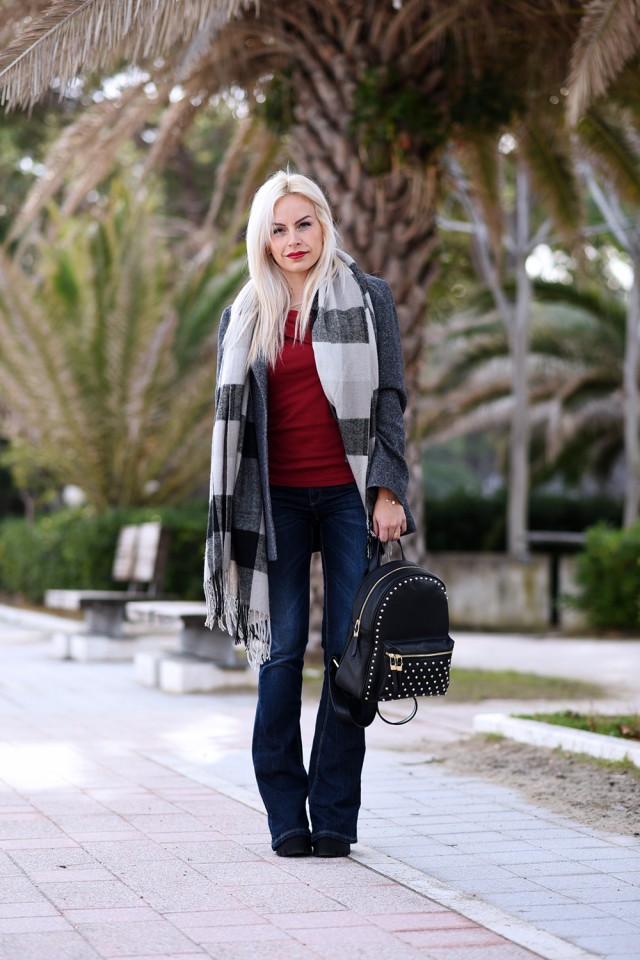 You can match your denim flared pants with shirt and warm cardigan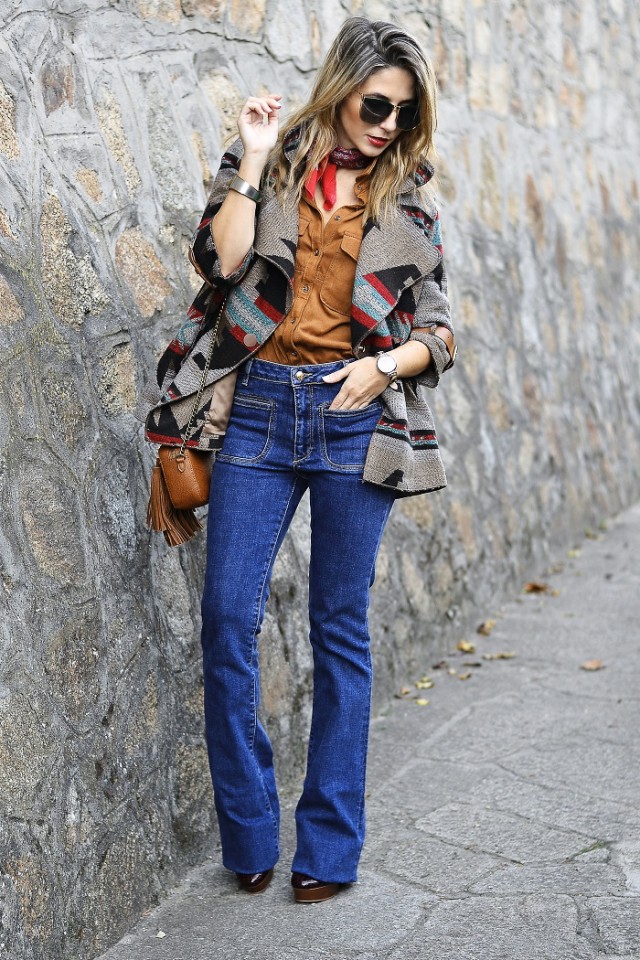 Denim on denim can look sensational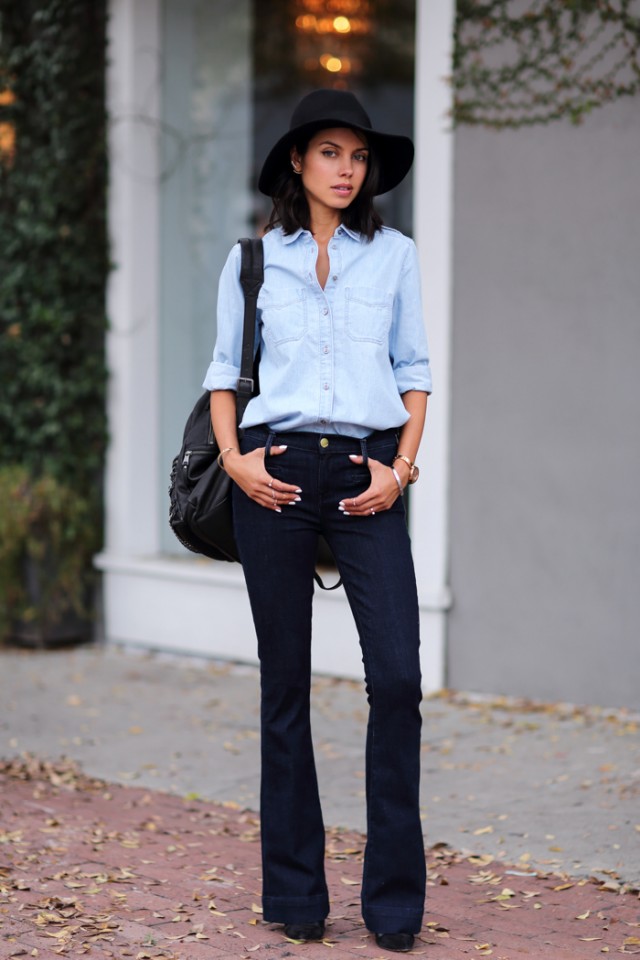 What do you think about these combinations above? Would you dare to refresh your office look with a flared pants? You can make lovely combinations with classy shirts and this type of pants and look elegant and sophisticated or math them with sweaters and causal tops for more relaxed working ambiance. If you have some other suggestions, please feel free to share them in a comment below, because I would love to see everything. Thank you for reading! Enjoy in the rest of your day and don't forget to stay up to date with the content of Fashion Diva Design!