Hey my lovely divas! I'm always here to show you the latest fashion trends and for what piece of cloth the girls are crazy about. My post for today is called "10 fancy ways to wear tartan this fall". Are you excited? I really like this plaid textile design that actually has Scottish origin and I hope that you like it too. You can find it in a different color, and the stripes can be in different width too. From tartan shorts, shirts and blouses to tartan jackets and coats, you can find everything made of this amazing and very unique pattern. The outfits that I have selected will show you how to style tartan this fall. Let's check them out and draw some inspiration. Enjoy and learn how to wear tartan this season!
Fancy and elegant dress that you can wear every day. It looks very elegant together with the fedora hat and the fringe bag. I really like the combination. What about you?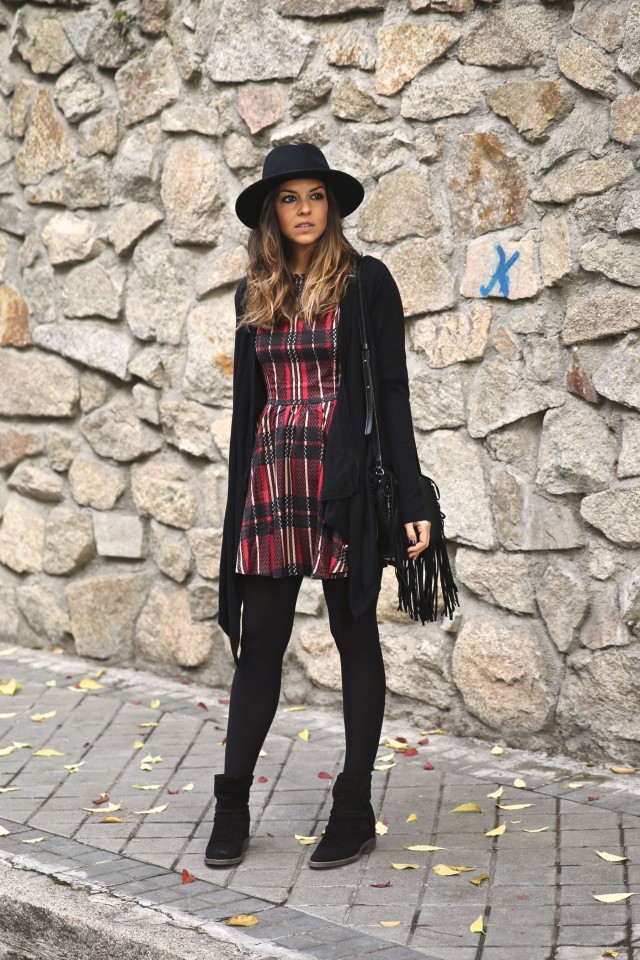 You can make a statement with your over-sized tartan scarf, if you match it with simple clothes. What do you think about the outfit below?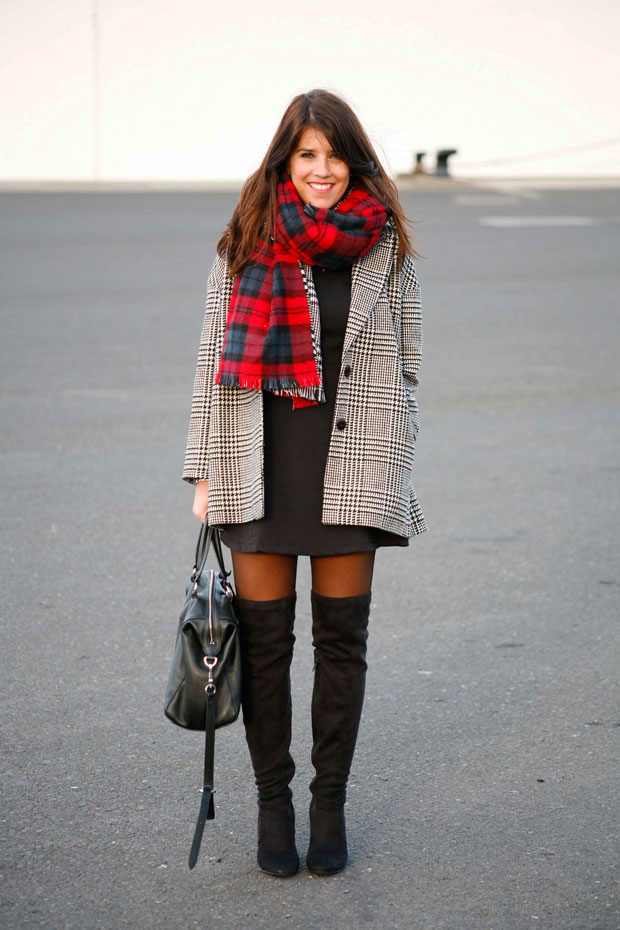 A tartan cardigan is what you need for the casual and not so hot fall days. The combination below is perfect for every informal event.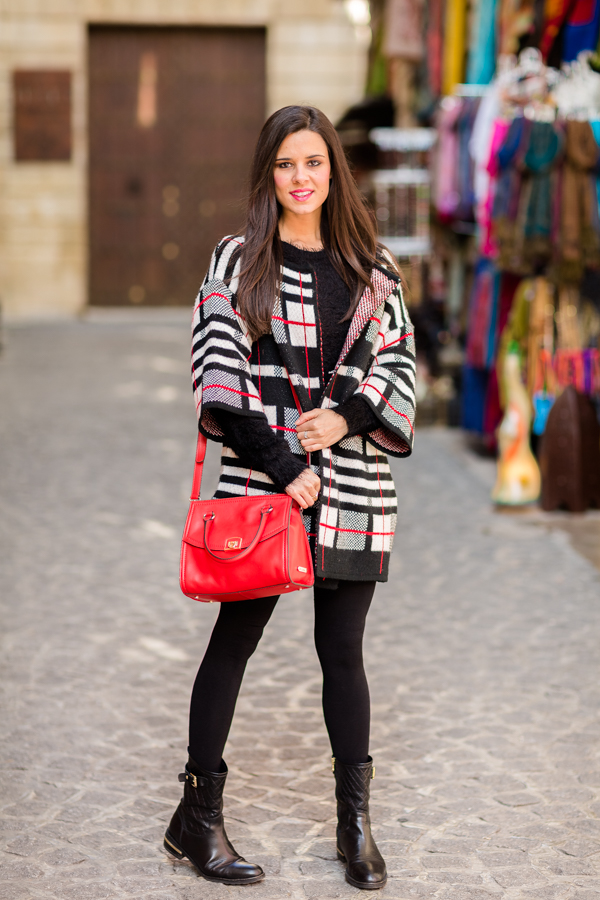 The outfit below looks stunning and you can wear it for any occasion. The scarf gives freshness to the look and make it look more sophisticated and modern.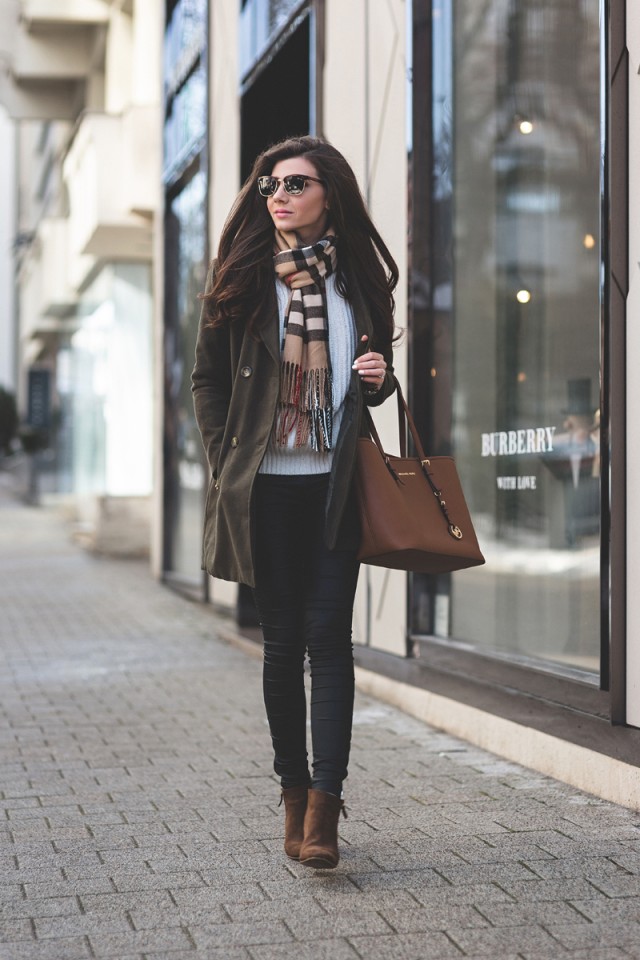 You can style tartan coat with some classy clothes and wear that combination to work. The coat will beautify your look and will keep you warm throughout the freezing seasons.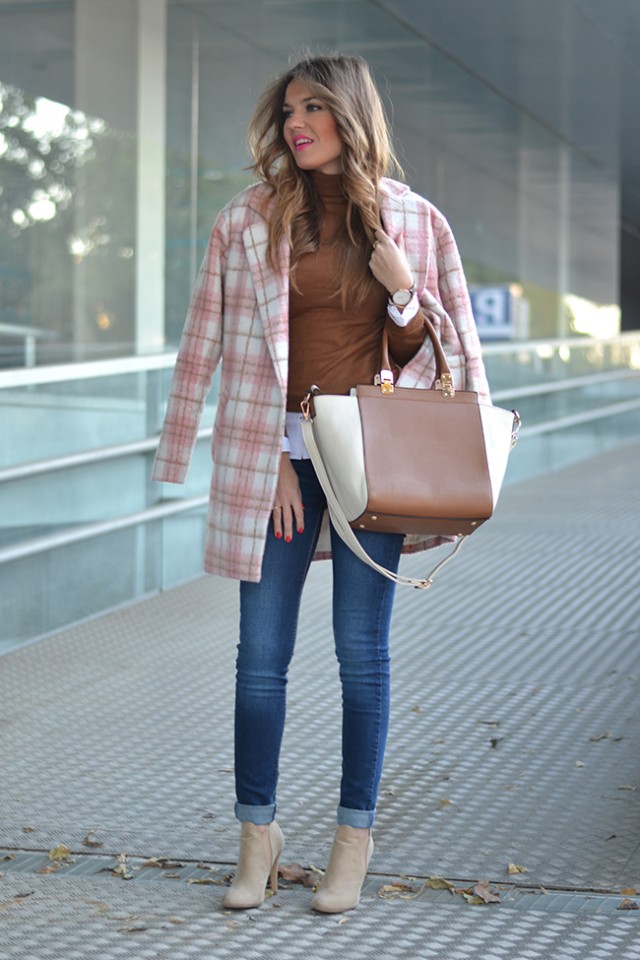 If you want to make your outfit more dramatic and bold, then you can complete your outfit with some accessories that are in the same as the tartan cloth.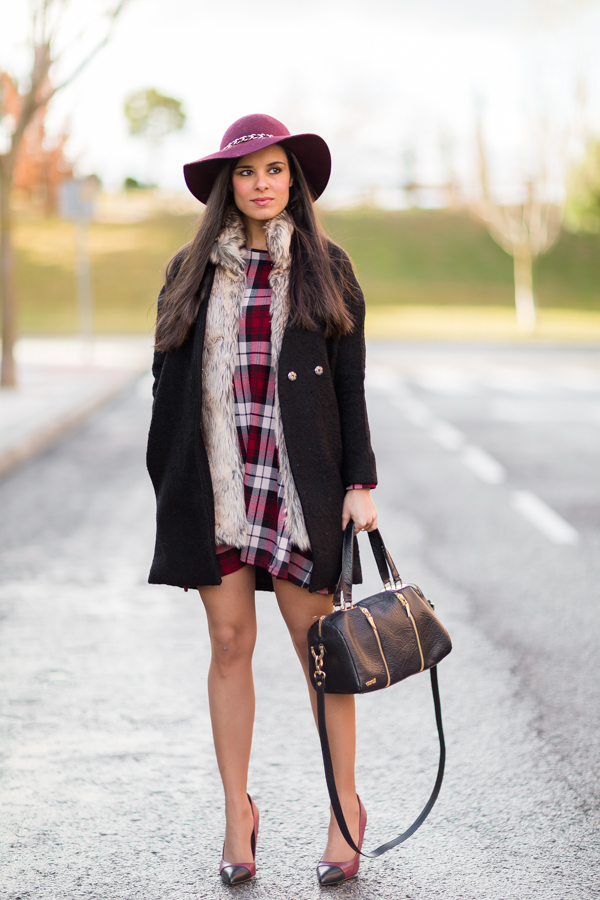 As I said before, you can find every piece of cloth made of tartan textile – even coats and capes. The coat below looks very comfortable and warm and it looks very chic and stylish with jeans and heels.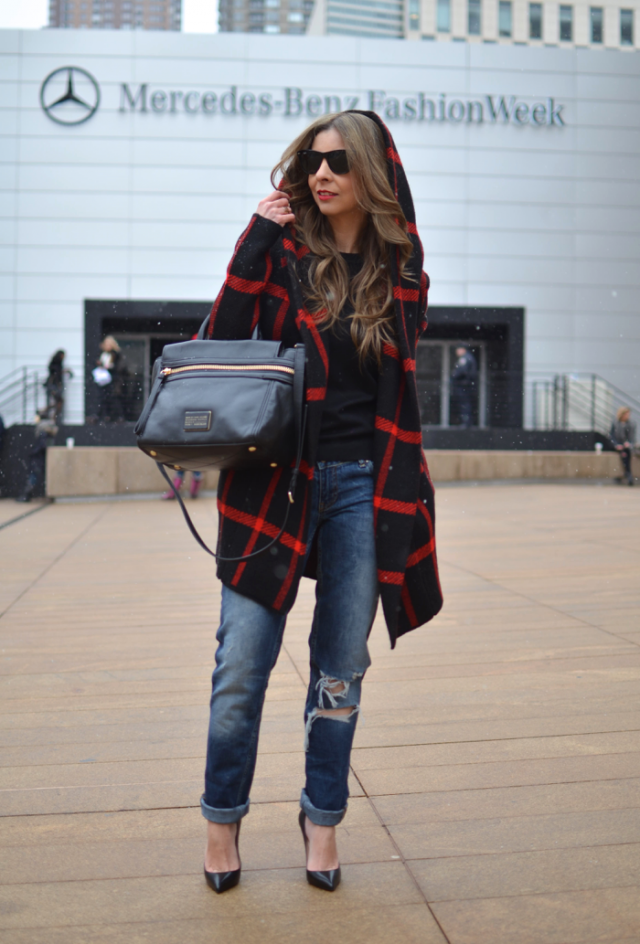 If you don't like tartan pattern, but you still want to keep up to date with the fashion trends, then I recommend you to buy update your wardrobe with a tartan scarf.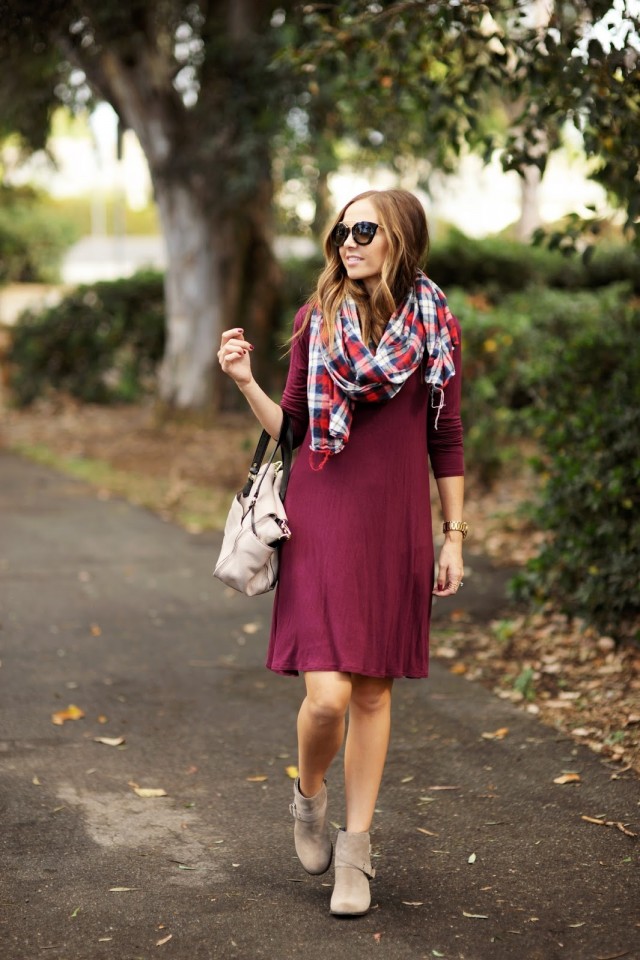 This is the easiest and maybe the cheapest ways to follow this trend. If you want to make a statement with your tartan scarf, then keep your outfit simple. The scarf will add a chic and glam touch to your look and will make your casual outfit look fancy.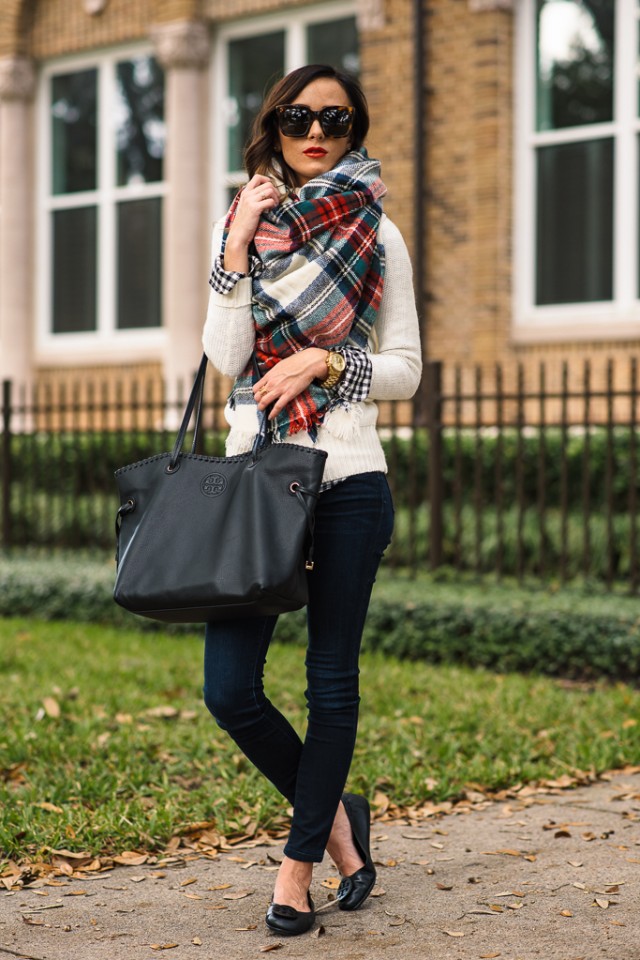 You can update your wardrobe with a new tartan poncho and wear it this fall with some casual and simple clothes. Usually, the tartan is matched with monochromatic pieces of clothes, which means that you can wear black clothes and style it with tartan poncho and look stylish and modern.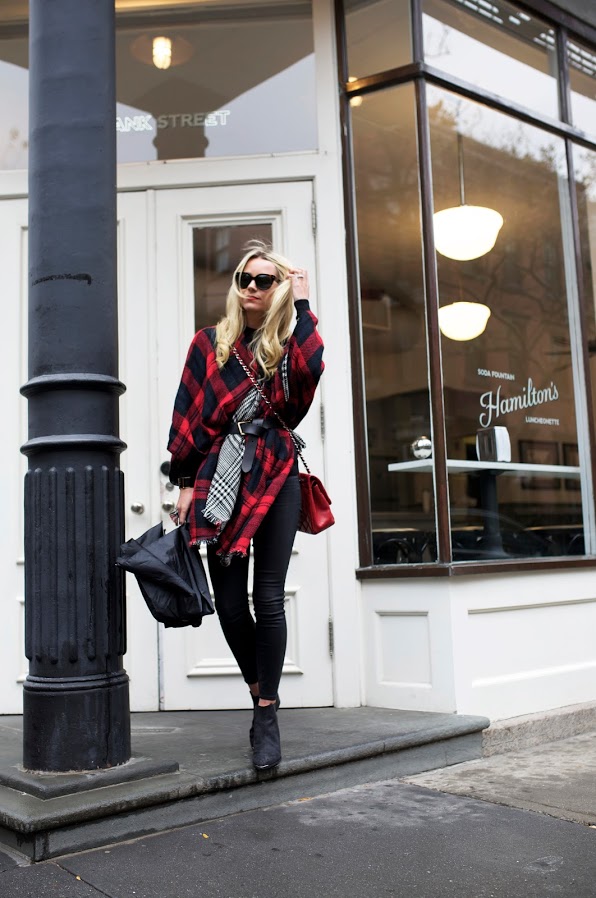 Do you like these 10 ways to wear tartan? You can share your opinion in a comment below! Thank you for reading! Enjoy in the rest of your day and don't forget to stay up to date with the content of Fashion Diva Design!