Hey there my dear fashionistas! How are you? Are you enjoying the beautiful days? Fall is just around the corner and we are here to get you prepared to look fabulous. I have shown you some interesting trends that will hit the streets and for today, I have a collection of 10 chic and warm outfits with knit dresses and over-the-knee boots for the fall. Are you excited?
SEE ALSO: 11 Shirt And Sweater Combos You Will Love To Wear
I need to recognize that I have felt in love with all of these outfits and I can't pick which one is my favorite. So, take a look at the gallery and pick your next combo for your next street walk, window shopping with your friend or any other event. Enjoy and have fun!
Beautiful Combo with Grey Turtleneck Dress and Black Over-the-Knee Boots and Bag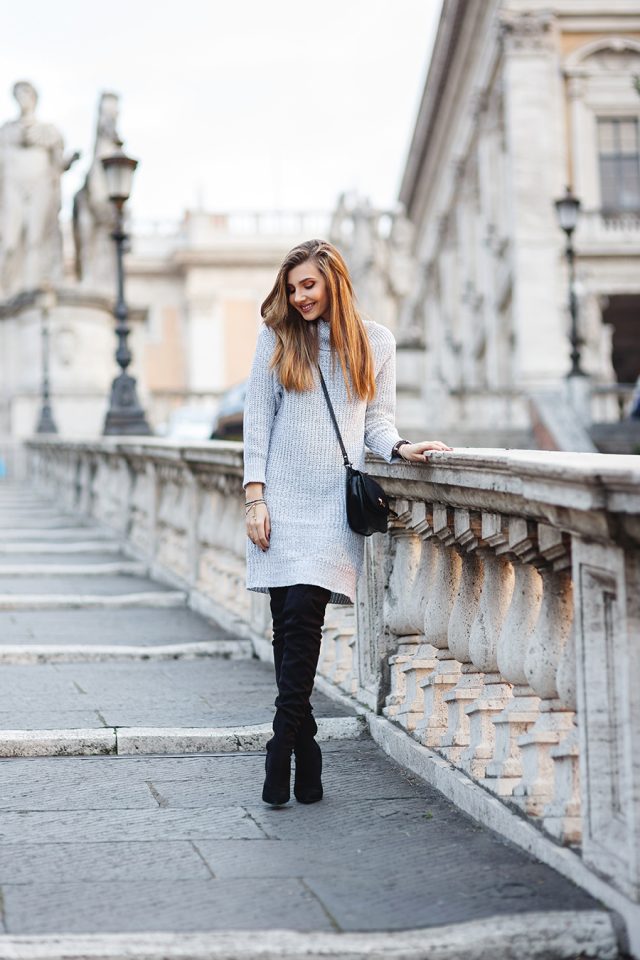 Charming Khaki Sleeveless Turtleneck Dress, Vest and Over-the-Knee Boots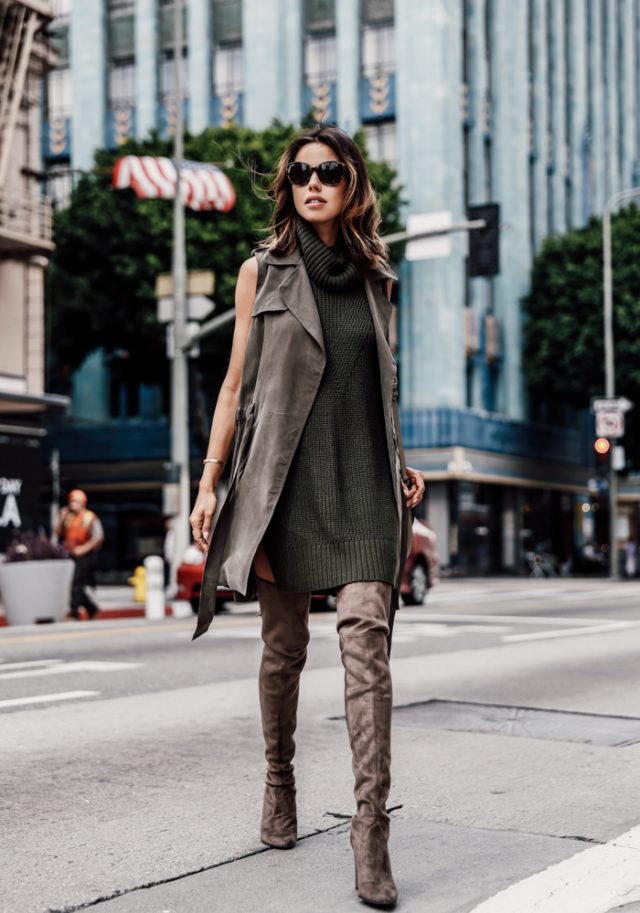 Soft Baby Blue Lace Trim Turtleneck Dress in a Combo with Beautiful Black Hat and Over-the-Knee Boots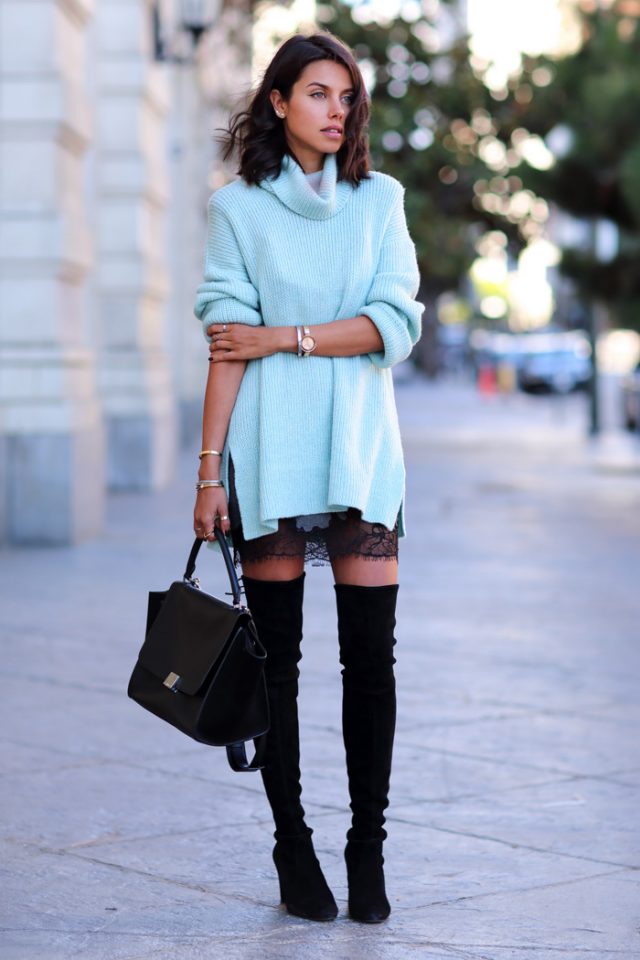 Stupendous Pale Pink Knit Dress and Burgundy Over-the-Knee Boots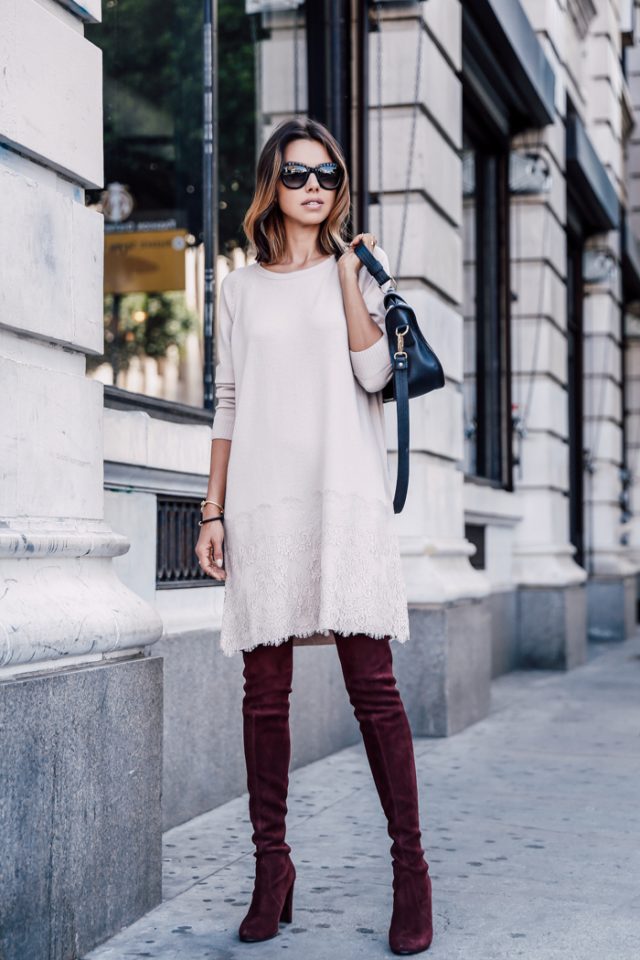 Chic Outfit with Golden Details for Glam Ladies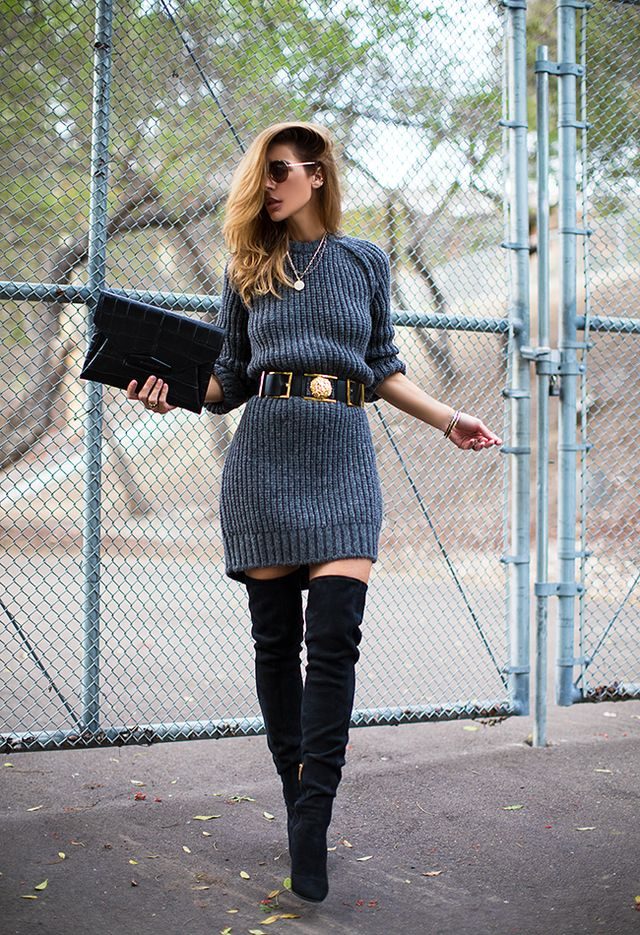 I adore this kind of boots because I can wear them with anything I want. From long coats and maxis, to skinny denim and minis, there is literally no wrong way to match these trendy boots. They are very stylish and comfortable and if you don't have a pair I advise you to hurry up and update your wardrobe as soon as possible. Find a pair so comfortable so that you can run around in them all day without ever getting tired.
I never want to look provocative when wearing this kind of boots, so I'm always looking for outfits that are rather warm and cozy than sexy. You can wear them with shorts, but I advise you to match them with over-sized knit dresses. Avoid short dresses and skirts if you don't want to leave a wrong impression. You can wear them with jeans and other type of pants as well.
Fabulous Combo with White Belted Dress and Grey Boots and Bag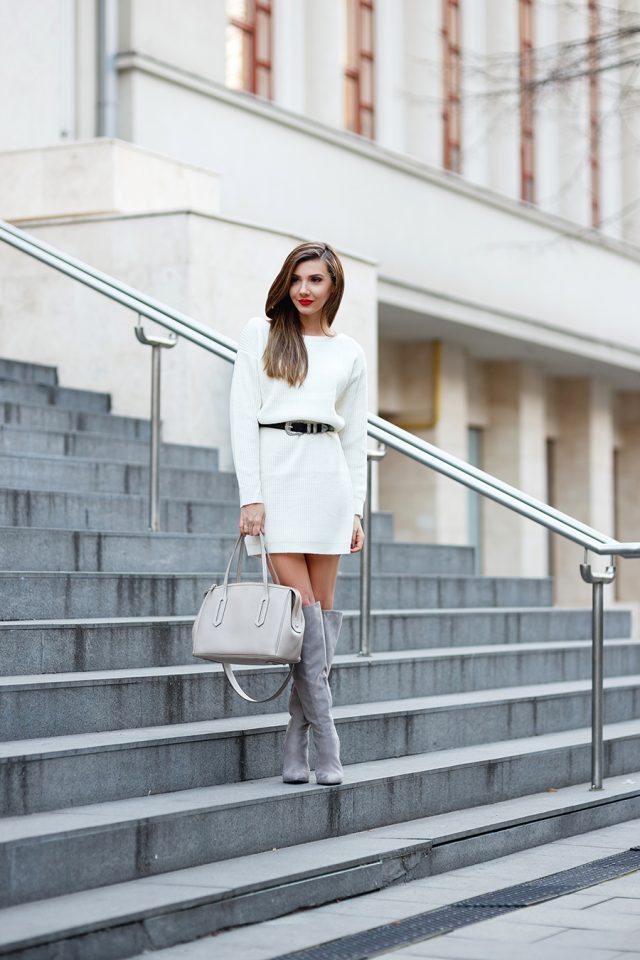 Cute Outfit with White Knit Dress and Brown Bag and Boots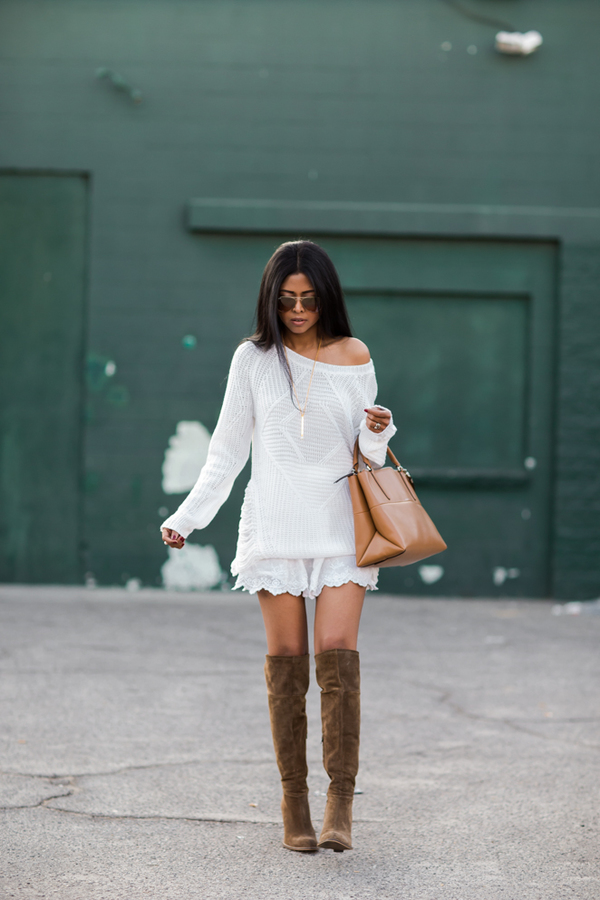 Gorgeous Outfit with Grey Sweater Dress and Boots for Every Day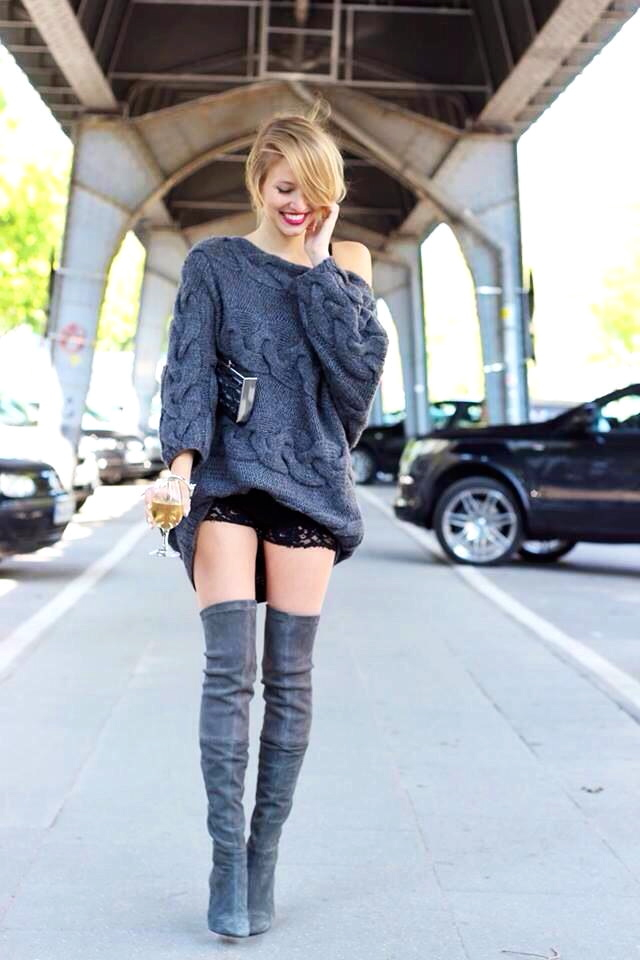 Warm Combination with Burgundy Turtleneck Dress and Bag, and Black Over-the-Knee Boots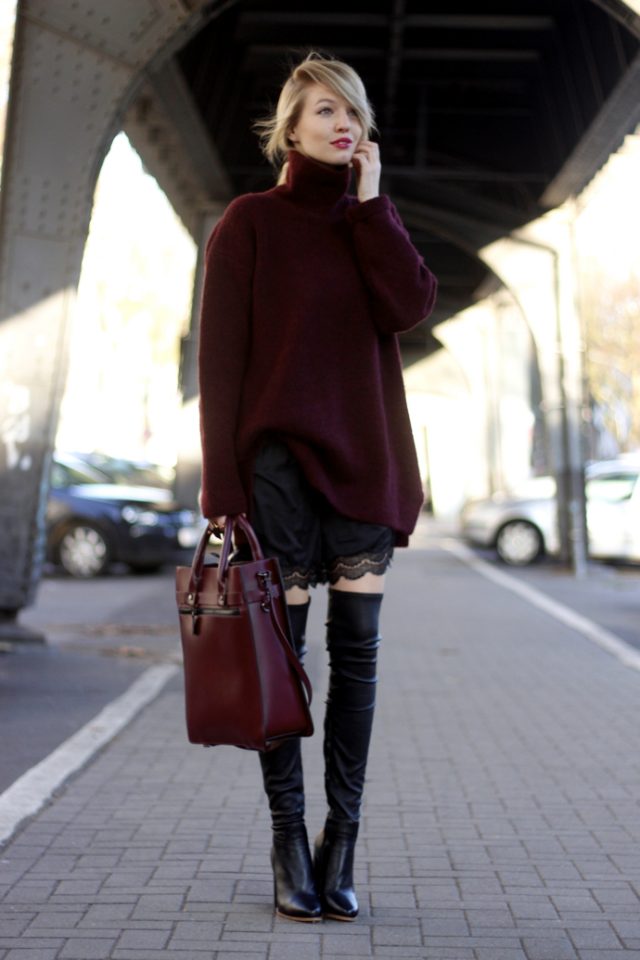 Trendy Black and Grey Combo to Wear In Fall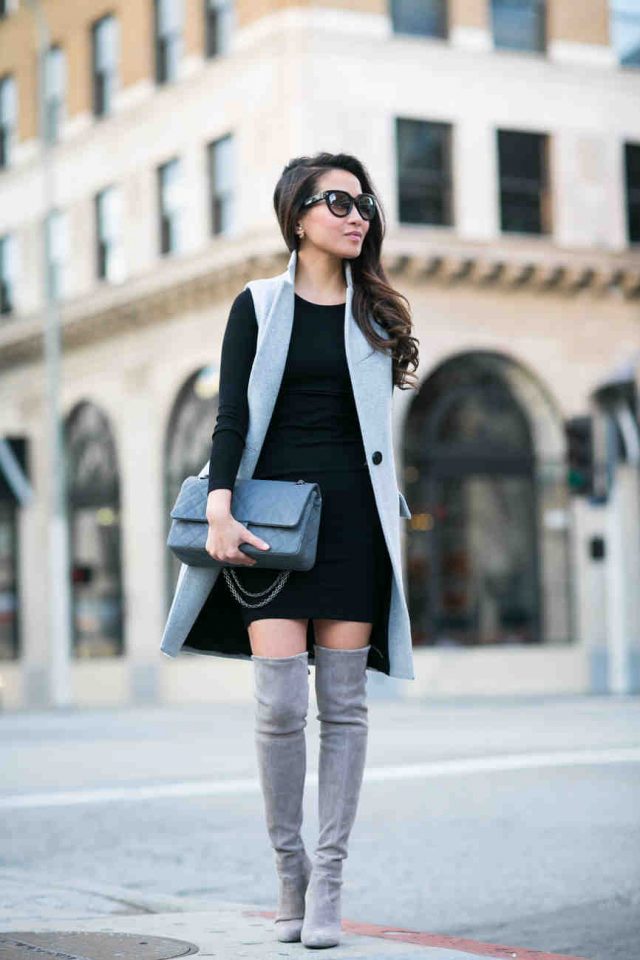 So, what do you think about these outfits my dear fashionistas? Do you find them beautiful and charming? Which outfit is your favorite and would you like to wear this fall. Please share your comments with me! Thank you for reading! Enjoy in the rest of your day and don't forget to stay up to date with the content of Fashion Diva Design!