Check Out Girl's Unique Birthday Gift Ideas For 18th Birthday
She is smart. She is stylish. And she is super cool. Her birthday is just around the corner and the time has come to look for the best birthday gift ideas that keep you sorted. To make your search easier and faster, here, we bring you a list of 10 birthday gift ideas for girls. Remember, this is the time when you can pamper her, make her feel loved, and special. Explore these options and select a gift that is sure going to appeal to the sense of style of your young friend.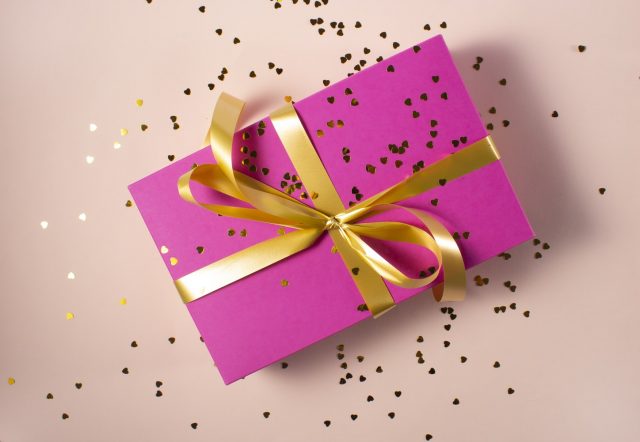 Gadgets- In this fast-paced, tech savvy world, girls love staying connected with their friends and near and dear ones. If she is one of the technology proficient one, look for a gadget that helps her in this endeavor. Check out iphone 12 cases, smartphones, iPad, laptops, Kindle, etc., and make her day. 
Dresses- Girls, irrespective of age, love donning new, stylish, and trendy dresses. Thus, if she is blessed with a unique sense of sartorial choices, look for trendy and elegant dresses for her.
Collage of Pictures- Girls love treasuring memories and what best way but to enjoy looking at a collage of pictures. Collect pictures from her childhood, her best friends, family members, and important events that left an impact on her. Create a collage and gift it to her with a flourish.
Skin Care- Young girls are very particular about their skin care regimen. This birthday, gift her a high-end, branded skin care kit that helps her to keep her skin smoother, younger, flawless, and shining.
Videography- Make a video of her day surreptitiously and make a lovely reel to be shown in her birthday party. She will be surprised to see herself enjoying various moments of her life. Show the movie in her birthday party and let he have fun watching it with her friends.
Family Dinner- Call all her near and dear ones and throw her a lavish party. She will be happy to meet all those who wish her well and close to her celebrating this day with her. Book a swanky restaurant and order her favourite dishes. She will love the day. If possible, plan a theme party for her for added fun and surprise.
Plan a Treasure Hunt- Why not start this day with a little surprise and a lot of gifts waiting for her to be discovered? Plan a treasure hunt for her. Drop subtle hints and let he enjoy making sense of the clues dropped by her and getting little thoughtful gifts at every stage. It can be bracelets, silver earrings, lovely card, a scarf, a nice pair of footwear, and more.
Accessories- Girls love everything from funky to traditional jewellery. Check out an amazing range of silver earrings available in a comprehensive range of styles, designs, and patterns at reputed stores and gift her a lovely pair. She is sure going to love your thoughtful gesture. Silver earrings are available in an extensive range of styles like chandelier earrings, danglers, studs, hoops, and more. Give her a few pairs each different than another so that she has ample choices. Depending on what she plans to wear, ethnic, or western, she can wear a suitable pair and do a perfect ensemble.
Perfumes-Give you are fast growing up girl a chance to be a woman. Gift her a high-end bottle of perfume by one of the best brands. Allow her to make a style statement with her signature perfume. She will not only feel all grown up but will also feel more responsible towards her grooming needs.
A Nice Pair of Footwear- Girls love to hoard footwear. Irrespective of having several pairs in their wardrobe, they would not mind adding a few more to their collection. Since she is now a year older, you can buy her a killer pair of stilettoes, wearing which she can flaunt her inimitable style.
All these lovely birthday gift ideas for girls never fail to surprise them and make them happy. Since it is their special day, they have every right to be loved and pampered. Explore all these options and select something that is going to make her very happy on her special day. Go all-out making it memorable for her.