Hey there my beauties! How are you? I have already shown you many hot trends that will hit the new 2017 year and for today I have one more. My post is called TREND ALERT: GLITTER LIPS. Are you excited?
SEE ALSO: WHITE SHIRTS – HOT FASHION TREND TO FOLLOW IN 2017
From Gigi and Bela Hadid to Taylor Hill and Naomi Campbell, have already posted some gorgeous selfies with such lipsticks on their Instagram profiles and of course got million likes from their followers all over the globe. Everyone is going crazy for this lips trend! So, let's check the photos I have gathered for you and get inspired to refresh our outfits. Enjoy and have fun!
STUNNING TREND YOU NEED TO EMBRACE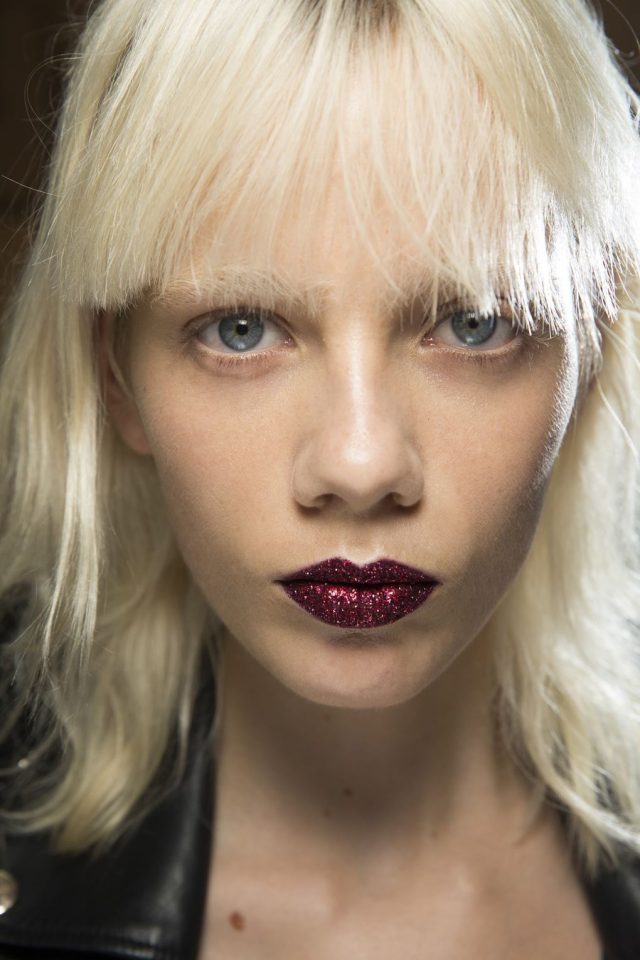 We think that this trend become popular thanks to Pat McGarth – the genius makeup artist who launched the Lust 004 Lip Kit in August 30 and was first spotted at Versace's show. The best thing about this lip trend is that you don't need to apply any other makeup, just a coat of such glitter lipstick and some mascara. If you want to make your eyes pop, then you can go with cat eye makeup.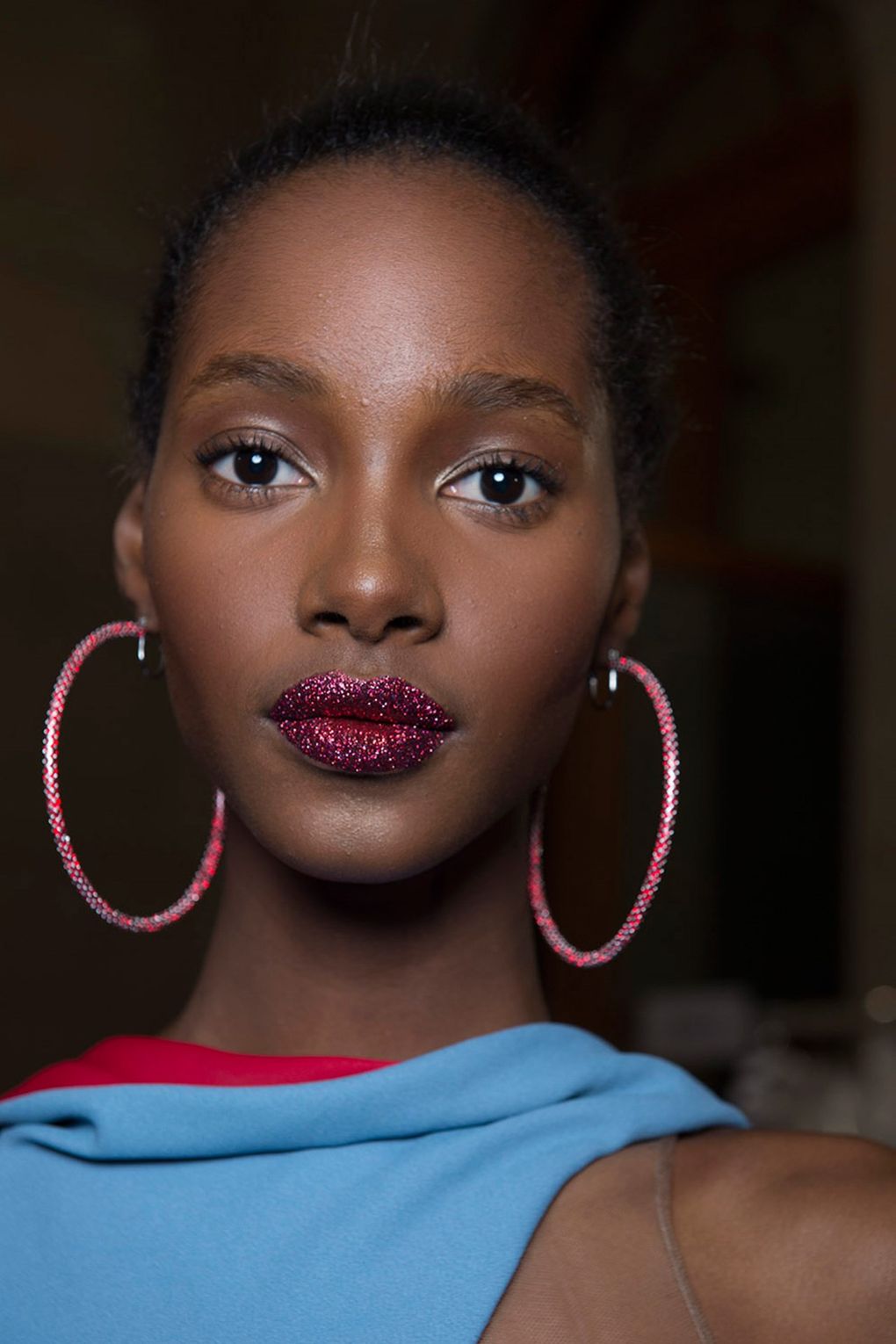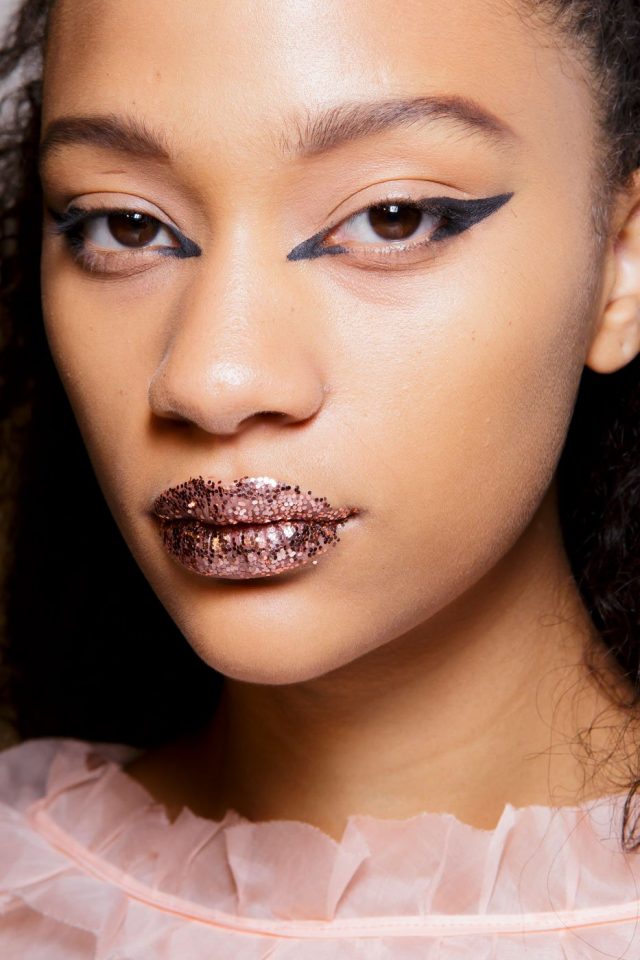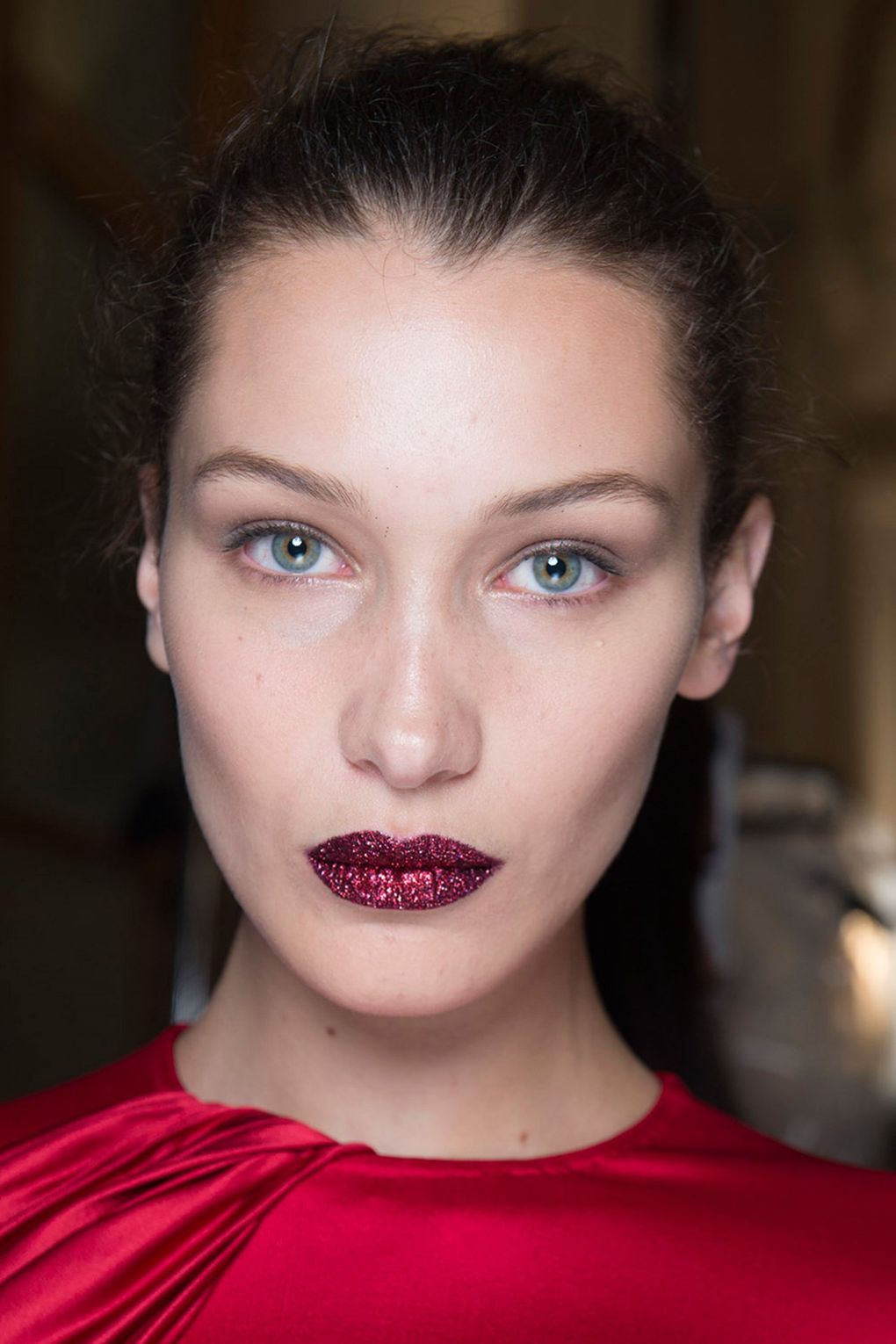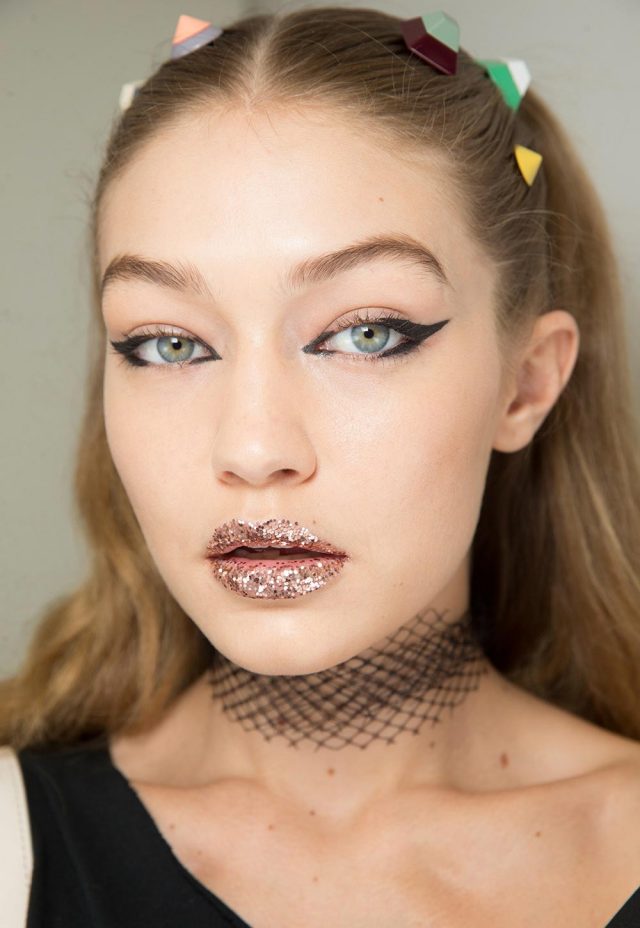 TUTORIAL:
The easiest way to follow the glitter lips trend is to buy such lipstick and just apply it! If you can't find it, you can apply any other type of lipstick and add add some glitters over it. You can use your finger to apply the glitz, or with cotton swab or lip brush. The choice is yours, and the effect is the same.
Here's one tutorial that you can follow to achieve an amazing and adorable lips.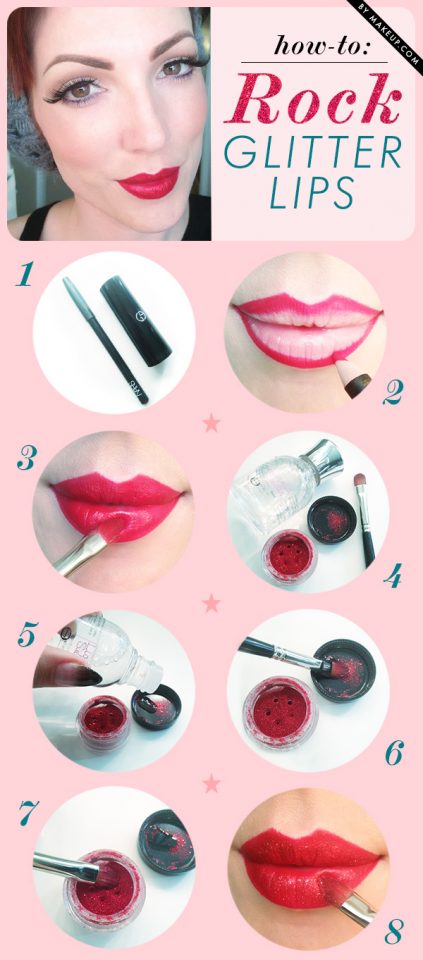 So, what do you think about this fashion trend my dear people? Do you find it interesting and eye-catching as I do? I really like it and I will definitely follow it, what about you? Share your comments with me! If you have some other trends and ideas to show me – please share them too! I would love to see everything! Thank you for reading! Enjoy in the rest of your day and don't forget to stay up to date with the content of Fashion Diva Design!