Hello Fashionista! It's winter around the corner and time to go outdoors. And winter also brings the holiday season with it, meaning time to shop for others too. Though it is never easy to shop for others, having a golf lover in the family makes it even more difficult. The choices are limitless, spanning a wide range of budget – from $28 to over $2,000 – making it even more challenging to give something that stands out in the crowd. In this post, I present to you 12 creative gifting ideas for golf lovers that they will simple adore.
Golf Travel Bag: For anyone who travels to play golf, a high quality travel bag will be highly appreciated. Those who fly regularly are aware of the mishandling by the airlines and how it often damages golf clubs. Sun Mountain's ClubGlider is highly recommended. And their new version is significantly lighter and comes with better padding where you need the most, i.e. around the club heads. Amazon offers a whopping discount rate of just $215 for a ClubGlider Meridian Travel Bag as I write this post.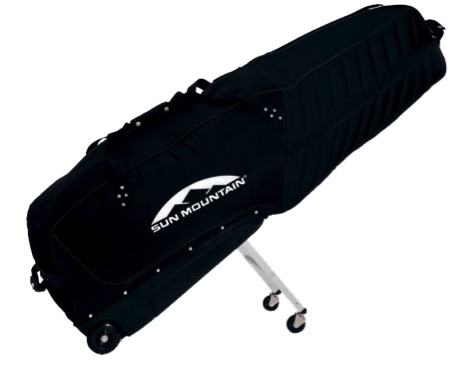 Another choice would be CargoGolf's Golf Guard Deluxe Hard Travel Case. They are sturdy and can stand rough baggage handlers while ensuring the safety of your valuable golf clubs.
SLDR Driver: TaylorMade pioneered the world's first highly adjustable golf clubs. The SLDR Driver is their latest iteration and offers the best possible adjustment. Besides, it comes with Loft Sleeve, which is the last great breakthrough of the company. And if you are still not impressed, Henrik Stenson used them to win the PGA TOUR Championship. Just buy them for your golf loving husband and he'll worship you forever; at $399, it's quite a bargain.
Reversible Belt: A fashionable golf belt can enhance style quotient of a golfer. And nothing can beat Nike's reversible belt. Made of premium nappa leather, its brushed gunmetal buckle comes with a solid construction. A stylish gift, it will make everyone's eyes pop out in awe.
Golf Clothes: Golf is one outdoor sports where it is perfectly acceptable to dress formally. So if you are planning to gift some apparel to a golf lover, there is no need to stick to polo-shirts!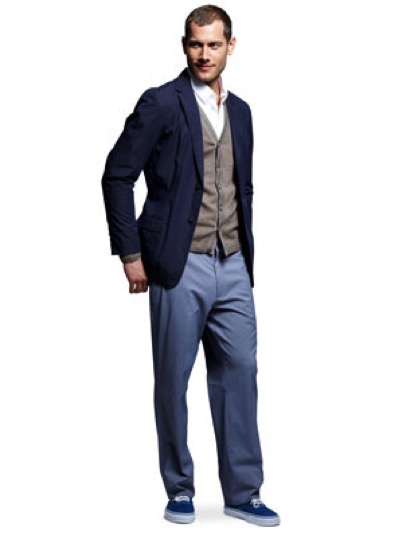 In fact, you can gift anything between dress shorts and dress pants and a formal shirt with a collar. Also, opt for cotton shirts in solid colors as golf courses have defined dress code.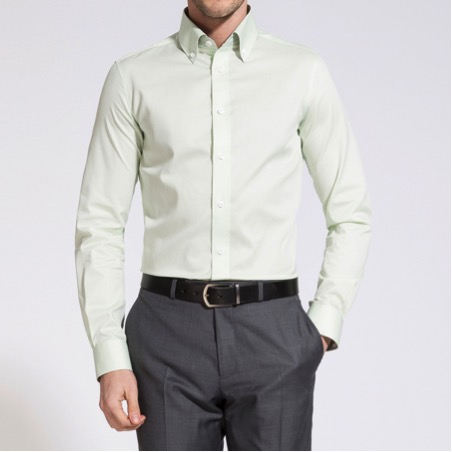 (Image credit:http://www.ownonly.com/product/90-fashion-light-green-shirt)
Ownonly.com offers a wide range of custom-made dress shirts along with a variety of tailored pants to go with them. The custom fit will ensure your guy will be thrilled with the gift. The company has amazing after sales policy where you can exchange or refund products for issues related to fitting and quality.
Head Covers: If the person you are shopping for comes for a Scottish bloodline, a traditional tartan head cover will have a much cherished gift. They are usually made from locally milled and UK tartan wools. You can buy some gorgeous stuff from Seamus Golf. Their head covers are made from high quality Harris Tweeds and Pendleton wools. The Oregon based company offers family tartan, regimental offerings and special limited edition designs and custom orders within a price range of $45-$115.
Golf Master Watch: Golf watches, integrated GPS receiver, are in demand. In fact, it is an indulgence that every avid golfer should embrace. They are stylish, smart and are accurate in calculating exact distance to the pin for targeting. I personally prefer Garmin S6 GPS Watch for their high-resolution color touch screen and near endless features. It has a built-in Swing Metrics, which is first of its kind.
(Image credit:http://www.aussiegolfer.net/wp-content/uploads/garmin1.jpg)
Golf Shoes: No golf apparel is complete without the right pair of golf shoes. And the choices are endless, ranging from brands like Adidas, Nike, Callaway and Puma to the custom made varieties. However, if you are looking for a comfortable piece, nothing can beat ECCO Men's Street Shoes. With its skateboard shoe look, this is a perfect gift for a fashion conscious golfer.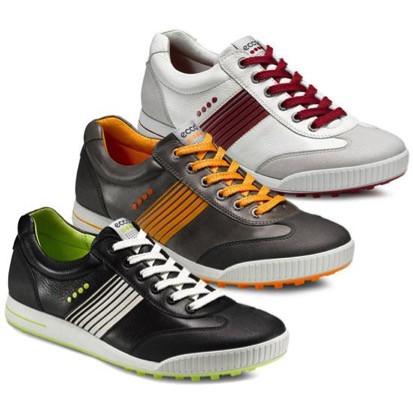 (Image credit:http://s3.golfballs.com/12/Ecco-Golf-Street-Sport-Hydromax-Shoe-2013_Default_550.jpeg)
Customizable Golf Gear: For a golf enthusiast who prefers to take up DYI projects, customizable golf gear can be a perfect gift. Instead of gifting a personalized golf set (which are quite common gift items), buy a Golf Ball Personalizer. Made of stainless-steel, this imprinting tool prints up to three initials on a golf ball and you can also save the fights over golf balls. The one manufactured by Restoration Hardware is available for purchase for around $22.
Swingless Golf Club: Do you know an average Joe who is an ardent golf fan? The Swingless Golf Club is what you need to gift wrap for them this holiday season. It can turn a newbie to a professional golfer by perfecting his tee shot. Though skill and form is required, this gift will win over any wanna-be's heart.
A Country Club Experience: Instead of gifting just a vacation, gift a country club vacation or a golf trip to your golf enthusiast. For a pro golfer, this is the ultimate gift. Many of the golf resorts offer customized vacation packages for golfers. And if you are club member, you can even enjoy certain privileges such as advance tee-time booking and more.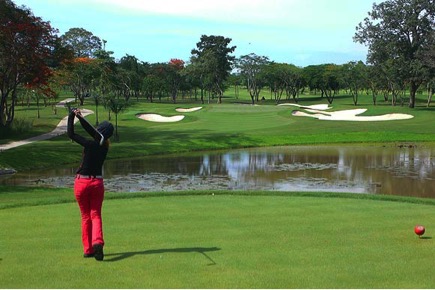 Golf Gloves: Not just any golf gloves, gift them electronic gloves for improved golf swing. They are designed to improve swings and help correct faulty mechanics. The SensoGlove Digital Golf Glove is a good option. It has four sensors to detect the gripping. Made of leather, this electronic golf glove looks stylish and impressive for a gifting item.
Barbecue Utensils: A golf lover and a foodie! Golf-inspired barbecue utensils are just made for them. They can practice swing while grilling some lip-smacking barbecues for family and friends with these barbecue utensils. If you are wondering why they are so named, each of these stainless steel tools has a soft insulated grip which is similar to the ones on golf clubs. The turning fork resembles a divot fixer, the slotted spatula looks like a club and the tongs is similar to a golf ball – a real deal for any golf enthusiast.
Over to You
It's never easy to buy a gift which is thoughtful and truly personalized. You need to walk the extra mile and devote some serious thinking to it. But the rewards are totally worth the pain. The smile, the satisfaction and the feeling of love that you see on your loved one's face will make you jump in joy, and of course, all those kudos won't hurt either.
Author Bio: Millie Rainer writes about a variety of things such as DIY, hospitality, fashion, and tech. She is looking to build up her authority as a blogger – so she is excited to explore new topics. Follow her on Twitter @MillieRainer.