Who hasn't been to a wedding and looked forward to receive wedding favors?
For those who're wondering what wedding favors are, they are small gifts presented to guests as a 'thank you' and token of appreciation from the married couple on their wedding day. Typically, wedding favors are part of the table decoration at the wedding reception.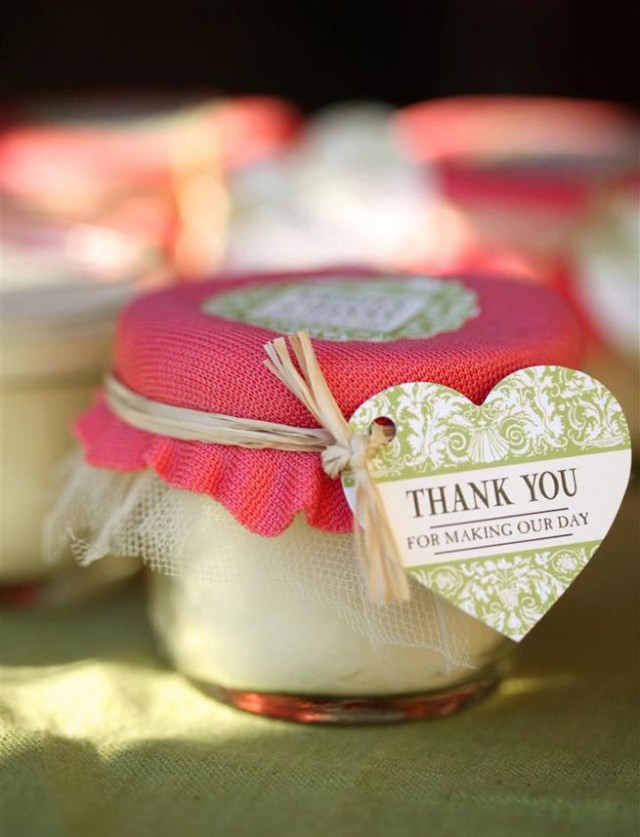 Not everyone knows that wedding favors have a grand history.
In the past, the upper class Europeans, especially those from France and Italy, would give each wedding guest a sugary treat known as Bonbonnieres, encased on a trinket box. Those were the days when sugar was symbolic of prosperity, royalty and was an expensive commodity. The trinket boxes were made of ceramic or metal and adorned with precious stones.
As time passed, sugar became less expensive and people started using it on a day-to-day basis. This is how the tradition of handing out wedding favors passed on to the middle and the lower classes, and was no longer the norm of just the elite.
Gradually, Bonbonnieres were replaced with almonds as wedding favors. In the 13th century, sugar-coated almonds or Jordan almonds were used. This tradition continues even today at many a wedding reception.
Marriage, which is a union of two individuals, came to be perceived as a lucky occasion. The bride and the groom would offer their guests five Bonbonnieres/Jordan almonds to share this luck. These five sweets stood for health, wealth, fertility, happiness and longevity.
In modern weddings, the favor presented is more in keeping with the theme of the wedding/reception, or simply in tandem with the bride and the groom's lifestyle.
In fact, there isn't a particular definition to what can be presented as favors in weddings these days. Even as the convention of giving a present to convey 'thank you' to the guest continues, there are no formal recommendations to what the favors should be like. Whether you choose to hand out readymade favors or hand-made ones, ensure that you go with something that is specific to your wedding.
Here are a few wedding favors mistakes that are commonly made, but need to be avoided.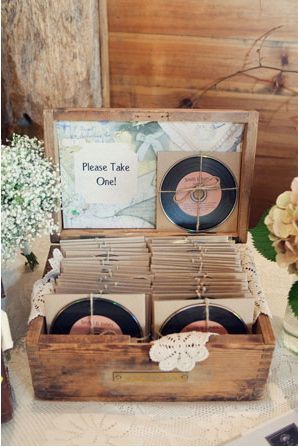 Gifting Something Cheap
If you're expecting a lot of guests at your wedding, know that giving out favors will be a costly affair. That, however, does not mean you skimp on them and hand out something just for the sake of it. If you're buying cheap wedding favors, you're only going to end up wasting money. It is suggested to hand-make something instead. For instance, you can prepare mason jar wedding favors with homemade sugar cookies. Fun, simple and sweet!
Gifting Something Inconsequential
Remember the old adage, 'It's the thought that counts'? You will do well to apply this to your wedding favor, which need not be something cryptic or flamboyant, but rather something simple that tells your guests about your unique love story. So, for instance, if you and your partner met at a coffee shop, you could give out whole coffee beans in small bags to your guests. Sentimental, thoughtful and down-to-earth!
Gifting Something Poorly Packaged
Whether you choose to gift something simple or extravagant as your wedding favor, it can take a turn for the worse if it isn't packaged well. Proper packaging is to your favor what your wedding attire is to you. You wouldn't want to play around with that. If you're presenting something store-bought, add a personal touch to it by tying a cute little charm/wedding ribbon around it with a handwritten thank you tag.
Gifting Something Complicated
So, you're a DIY fanatic and love all the clever and beautiful ideas and tips that are all over the Internet? I bet you want to use one of those tips to make your own party favors. It is best, however, to avoid complications and keep the DIY experiments to a minimum. If you must try something new, make sure you find an idea well in advance and ensure that the supplies for making it are easy and affordable to get. Doing this activity should be a source of joy for you and not stressful.
Gifting Something Puzzling
While you may think that you're giving out the perfect wedding favors, you might just end up puzzling your guests about it, albeit unintentionally. It is, therefore, suggested that you be as specific as you can about the favor. If you're gifting a mason jar filled with cookie mix, for example, do ensure to include a note about the ingredients of the mix and the procedure of making the cookies. Else, you'll only leave them wondering as to what it is and what is to be done with it. Further, when gifting something edible, make sure that the jar is well-sealed and the contents are well-preserved and stored in a clean, cool and dry place. The last thing you'd want your wedding to be remembered for is spoilt wedding favors.
Running Out of Gifts
Picture this – a distant aunt who did not send in an RSVP for your wedding shows up unexpectedly to your wedding with her family. Obviously you cannot send your aunt back empty-handed, can you? You're going to need wedding favors for her and her family too. Or maybe she did send in an RSVP, and now wants to take home a few extra favors to show her friends. But you've smartly anticipated this and ordered additional favors already and saved your big day. And thanks to your smarts, you and your partner get to grab one favor as a keepsake too!
Conclusion
The wedding favor is distributed as a token of the celebration and serves as a reminder of the occasion for the guests. Today, the favor presented may not necessarily be limited to Bonbonnieres/Jordan almonds.  Apart from working as a piece of decoration on the dining tables, the wedding favor can also be an effective source of entertainment or a conversation starter for the guests. It needs to be picked with care, so do keep the above tips in mind to steer clear of some of the most commonly committed wedding favor blunders.
Author Bio
Millie Rainer writes about a variety of things such as DIY, hospitality, fashion, and tech. She is looking to build up her authority as a blogger – so she is excited to explore new topics. Follow her on Twitter @MillieRainer.