It is always a good idea to incorporate jewelry into your look as it can add a sparkle to a simple outfit. With just a few pieces you can feel like a completely different person.
Jewelry has always been a part of different cultures. We have been decorating ourselves through the ages as it is one of the best ways to show your personality, status, get attention, and feel confident.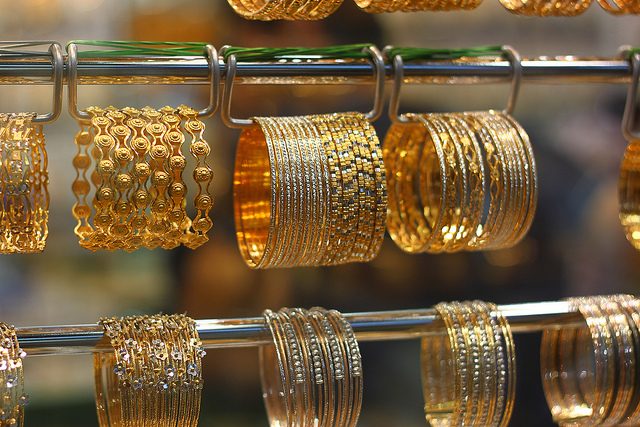 Today we have a wide range of styles to choose from, but keeping up with trends while trying to choose something that will suit your personality can be hard. Hence, if you aren't quite sure which pieces to buy this season, here are the hottest jewelry trends of 2018. Read on!
Extraordinary earrings
The best way to upgrade your look is by wearing extraordinary things. Unique earrings are more popular than ever this season. Give it a go!
How to wear? Wearing jewelry of the same color as your outfit can be boring. Don't be shy and go for bright-colored earrings. They will definitely make you stand out from the crowd.
For inspiration: Saint Laurent, Marina Serre, Loewe.
Nature
'Into the woods' trend is everywhere now. On Chanel's runway there were oak trees and thousands of dead leaves covering the floor.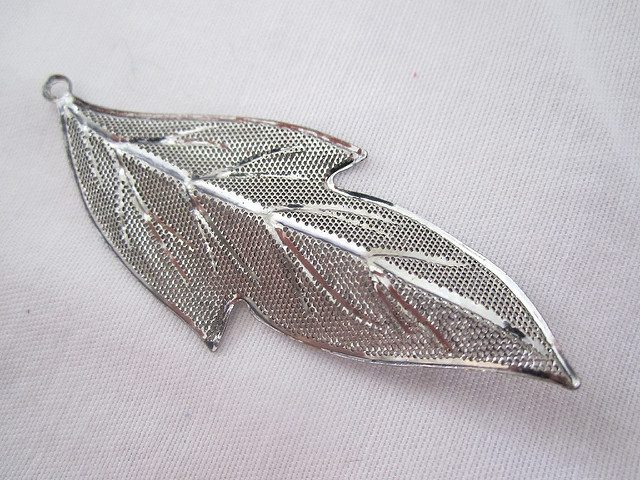 We recommend you to go and buy leaf bangles, necklace, or earrings as jewelry inspired by nature will be definitely a hit this season.
For inspiration: Chloe, Giambattista Valli, Jacquemus.
Boho
If you are obsessed with a boho style, you will be happy to know that boho style jewelry is one of the hottest trends of 2018. Today it is all about free spirit, harmony, peaceful mind, and individualism in terms of fashion trends.
So, feed your soul with a pair of awesome boho earrings. Or, if you want to catch people's attention, then buy yourself an ankle boho inspired bracelet.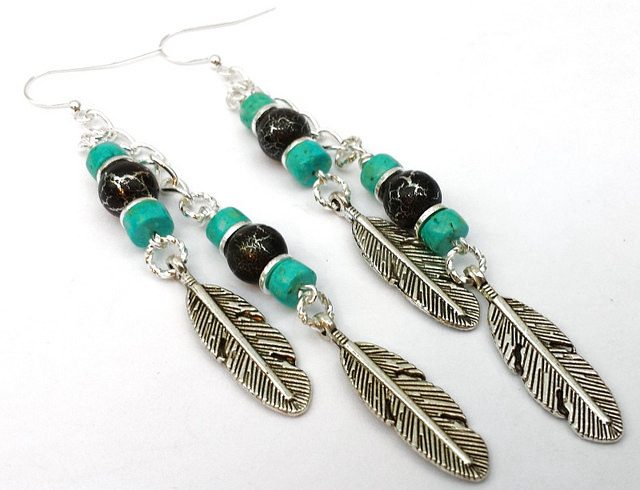 For inspiration: Valentino, Marni, Louis Vuitton.
Chunky chain
Give all your girly jewelry pieces a break and go for chunky chains! They stood out amongst all jewelry trends this season. From the long, heavy chains by Miu Miu to the doubled-up chains by Chloe, chain jewelry is making its way into necklaces, bracelets, body chains, and pretty much everything!
For inspiration: Balenciaga, Chloe, Miu Miu.
Weird jewelry
Weird jewelry is one of the must-have trends at the moment. This season it is all about re-appropriation of everyday objects. So, consider buying drawing pin earrings, key-charm jewelry, bottle caps, ID-badges, or some futuristic rings. Think it's crazy? It sure is. But by wearing such jewelry you will get a lot of attention.
For inspiration: Prada, Balenciaga, Maison Margiela.
Orbiting stones
Moon and stars jewelry is another popular trend this season. Multicolored orbiting stones compile the whole universe in your body. Moon necklace will look perfect with a school uniform. Between, if you are a student, then in order to fully enjoy your life use a help of essay writings company. And go shopping!
For inspiration: Dior, Erdem, Jacquemus.
Statement necklaces
Extraordinary necklaces ruled the runways this year. It is a perfect attention-grabber to spice up your outfit. Wear them over sweaters and roll-necks to bring a sunny touch to your winter knits.
For inspiration: Chloe, Versace, Alberta Feretti.
Chunky bangles
Chunky bracelets are back and they are better than ever! They are coming in all shapes and styles depending on what look are you trying to create. Wear them over sweaters to get a chic look.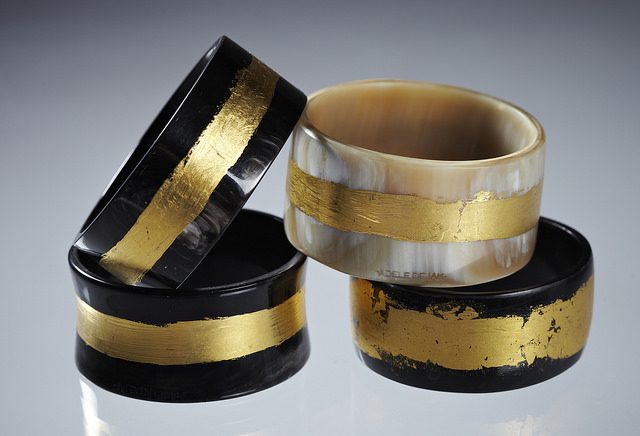 For inspiration: Balenciaga, Marni, Alexander McQueen
Logomania
Logo jewelry is doubtlessly one of the must-have trends! Be it a necklace, bracelet, or chocker, designers aren't shy to put their logo on it. This season you should wear logos loud and proud.
For inspiration: Fendi, Dior, Chanel.
Eighties earrings
Are you attracted to the bright colors of disco? The 80's are known for many of the iconic fashion statements: fanny packs, shoulder pads, shiny spandex. And another 80's trend is here – large, colorful earrings. Those were designed to reflect the bright colors of the disco ball.
For inspiration: Isabel Marant, Alberta Ferreti, Saint Laurent.
These were the top 10 jewelry trends of 2018. You don't have to follow each and every trend on this list, but it wouldn't hurt to give your look some updates. So, add some of this fashion jewelry to your shopping list!