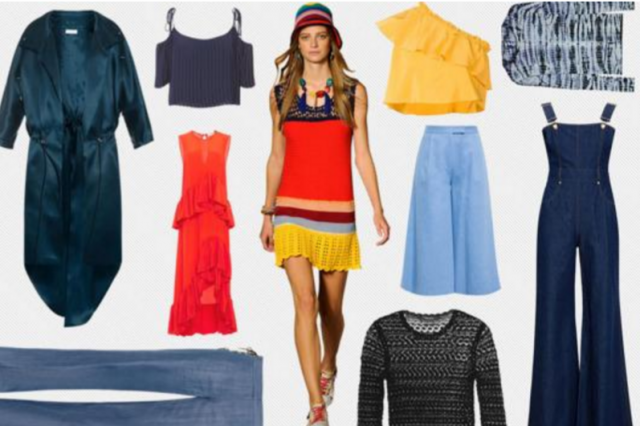 With every new trend and runway show, old clothes are being rendered unfashionable. Therefore, many women are struggling to keep their wardrobes stylish in an ever-changing world. The solution to this problem is not filling your closet with new items that go out of style faster than you can wear them. You need to go back to the basics and find timeless outfits that never go out of style. Here are some timeless fashion trends:
Full skirt and simple top
A full skirt is the single most fashionable item that has been around for decades. This fashion staple is figure flattering and can therefore be worn by women of all shapes and sizes. You can wear it with any kind of top, be it a t-shirt, blouse, or button down. This look is not going anywhere and it works for almost any occasion.
Little black dress
Do you have a little black dress? If not, then you really need to get one. When you find a dress that fits you perfectly, you should keep it. You can wear this one item repeatedly – with a change of shoes and accessories – without it getting tired. Even for those who like to keep up with trends, a little black dress comes in handy for almost any occasion.
Jeans and a white blouse
Do you think this idea is not interesting? Try it in different iterations if you want to see how fashionable it is. You can wear jeans with a button-down white shirt or a draped peplum top. If you still do not find it appealing, you can always go for a casual look by pairing the jeans with a lacy white blouse. Whichever top you choose, jeans always go well with the color white.
Tailored pants
Even if you own jeans in an array of different colors, you still need a pair of tailored pants. Choose a pair that you can dress up with heels, jackets, and blouses. Tailored pants work well for most occasions: work, drinks, and dinner. You do not even have to change after work, just throw on a different top and you are set.
Jeans and a sweater
This look has been worn for years and is not going anywhere. The problem is figuring out how to make this outfit more exciting. You can opt for distressed jeans or ones with a higher rise. If the old formula feels tired, you can add booties or pumps to the outfit. Just remember that this classic look works at any time, regardless of the current fashion trend.
Trench coat
There is a reason that most women have a trench coat in their closets: a great trench coat never goes out of style. This timeless piece converts your outfit in a second and it goes with most of the clothes that you own. You can challenge this theory by pairing it with your most colorful dresses, sneakers, or boyfriend jeans.
Figure-flattering day dress
When choosing a day dress, pick your favorite color and silhouette. Make this outfit your go-to day dress when you have nothing else to wear. Make sure that the dress is long enough to be considered work-appropriate but not too dressy. This makes it easier to transition from a work dress to an evening outfit.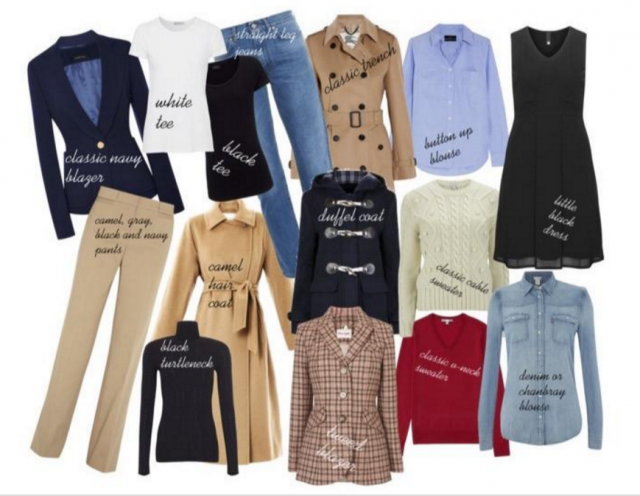 Are you a fashion enthusiast? Are you tired of buying off-the-rack, mass-produced items of clothing? You can join fashion-centered crowd funding sites for raising money online. Funding such projects gives you access to unique fashion pieces that are only pre-sold to a limited number of people.
—————————————————————————————————————————-
Author Bio
Wendy Dessler
Title: Super-Connector at OutreachMama
Wendy is a super-connector with OutreachMama who helps businesses find their audience online through outreach, partnerships, and networking. She frequently writes about the latest advancements in digital marketing and focuses her efforts on developing customized blogger outreach plans depending on the industry and competition.
Photo: http://www.outreachmama.com/wp-content/uploads/2016/07/Wendy-Dessler.jpg
Twitter Handle: @outreachmama
Twitter URL: https://twitter.com/outreachmama
Website URL: http://www.outreachmama.com/