Are you looking for some easy fall outfit ideas? You are so lucky because today I want to share some with you. Fall means that it is time to cozy up your wardrobe. But, this doesn't mean that you won't be stylish. I have some excellent ideas for your go-to outfits. When you lack inspiration, you can simply pick an outfit from the following ones!
Don't forget to check these helpful tips too: 4 OUTFITS YOU CAN WEAR TO CLASS THIS FALL
White coat and ripped denim
Don't bury up your ripped jeans deep in the storage yet. Fall is the perfect time to wear them. Top with a beautiful white coat for the ultimate put-together look.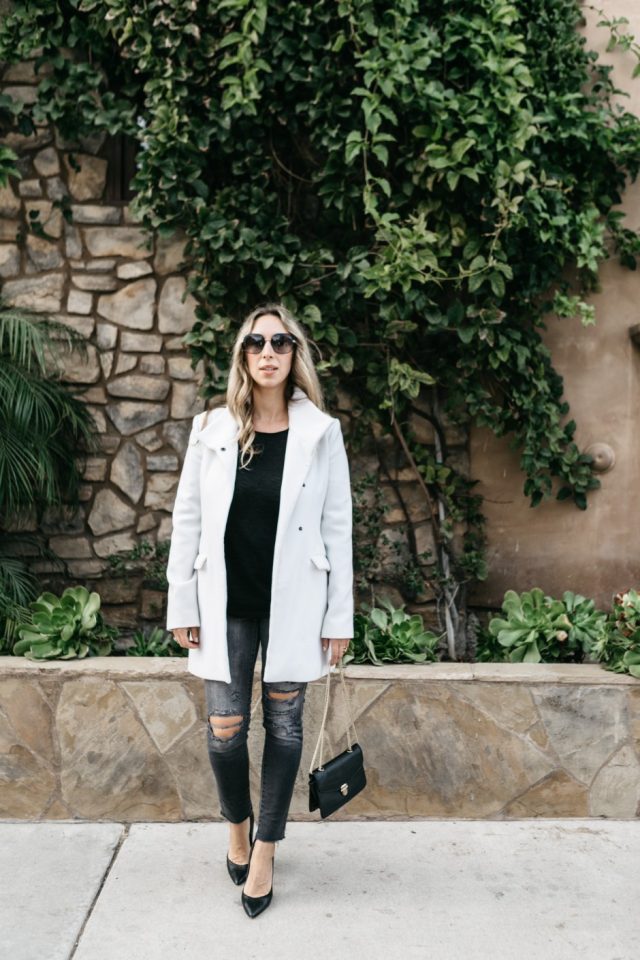 Leggins and cardigan
Leggings are the most comfortable piece on the planet. One of the trickiest things about them is that they don't replace trousers.
The best thing is that you are free to wear them during the fall. Top with a long cardigan to get you covered. You will end up with a layered cozy fall look.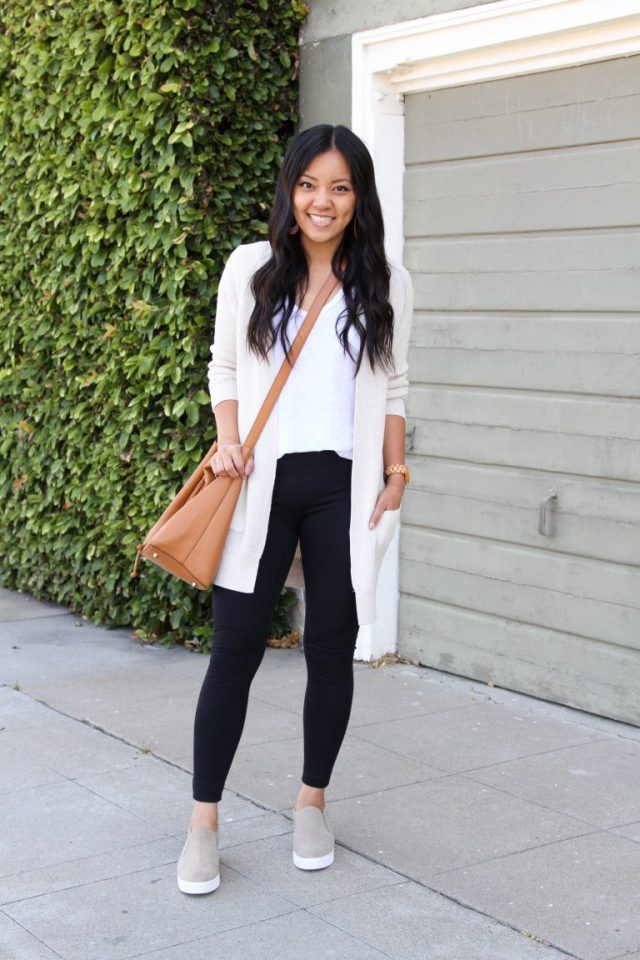 Camel coat and B&W stripes
This is bloggers little secret to creating one stylish and casual look. A basic cotton T-shirt goes excellent with a camel coat. This simple and trendy look can be easily copied, so make sure that you have one striped T-shirt in your wardrobe.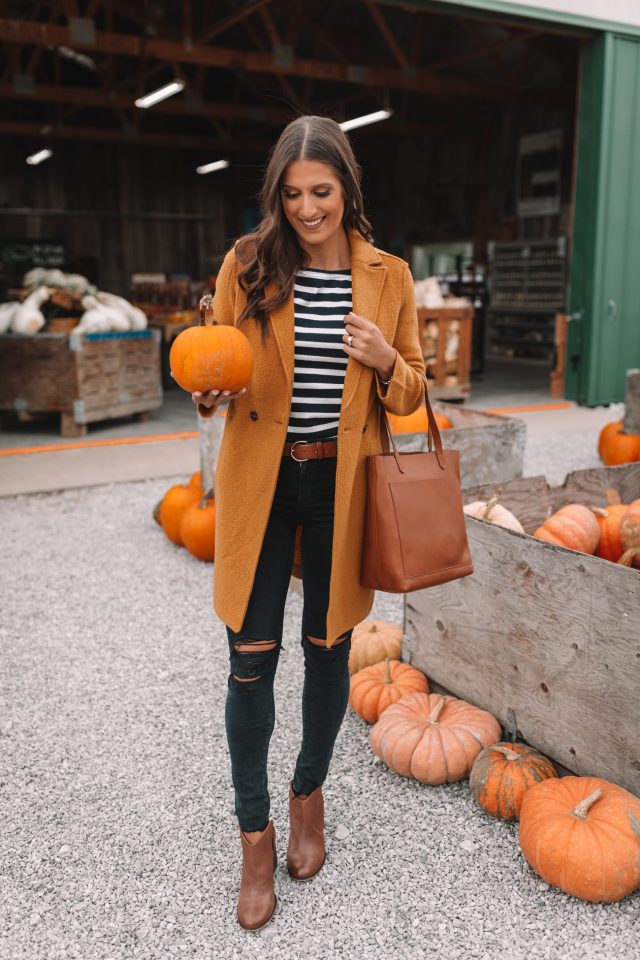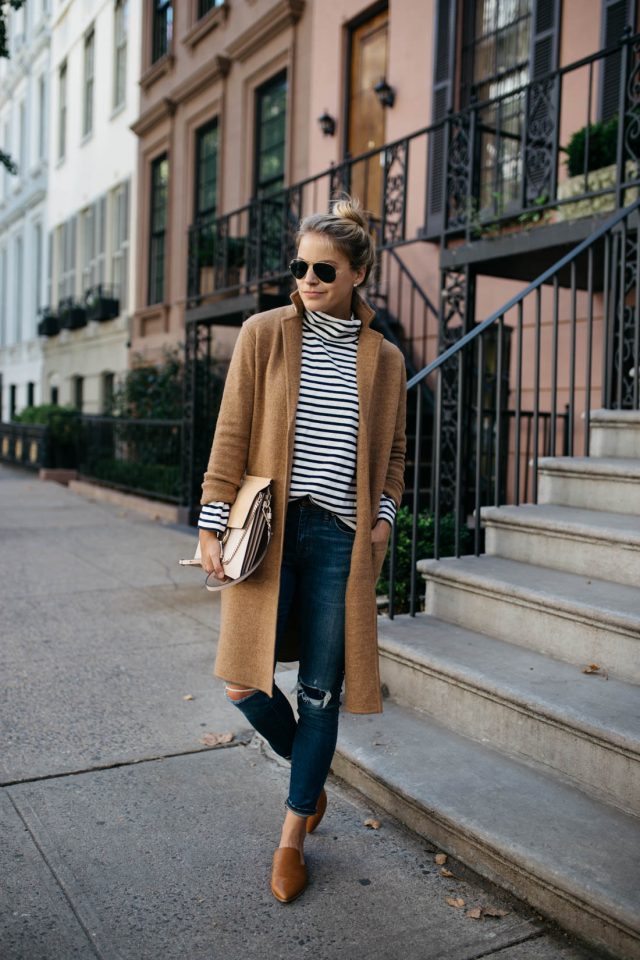 Dress and poncho
Does the cold weather worry you? It shouldn't turn you down from the decision to wear a dress. Simply throw a warm and cozy poncho on. Wear your favorite high boots, because they will cover most of the leg too. This way, you won't feel the cold.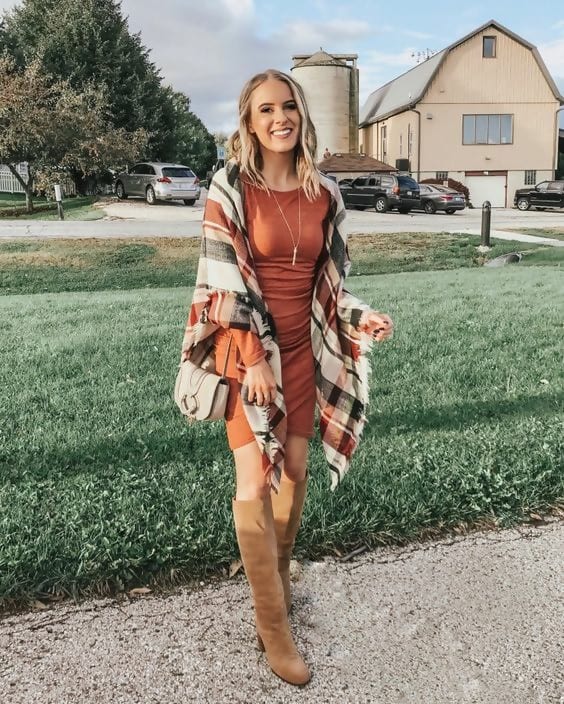 Jeans and a neutral chunky scarf
When reorganizing your wardrobe, don't forget to pull out that chunky winter scarf. Why? Because you can make countless combinations with it.
Jeans, neutral sweater, and a chinky patterned scarf on top is the go-to combo. Feel free to check for more outfits here: 10 WARM BLANKET SCARVES FOR THE FREEZING DAYS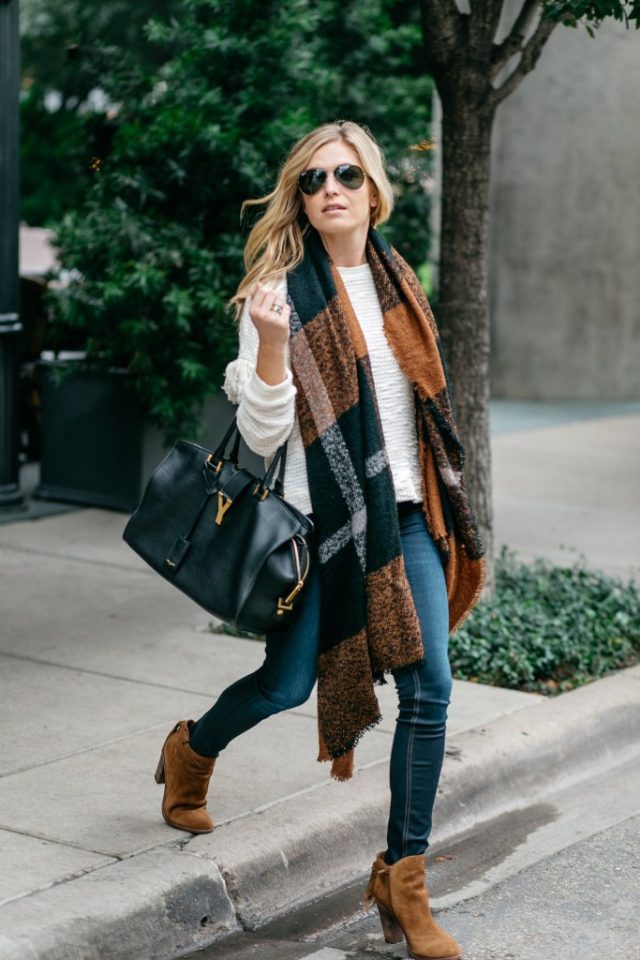 Floral skirt and khaki sweater
Don't think about ditching that beautiful floral skirt that you used to wear during summer. Don't forget that you can transform it into a cute fall outfit. Depending on the color scheme, you can combine with khaki sweather. This will bring the fall vibe, so the skirt will fit perfectly.