Summer has begun and with the school holidays approaching for many families, it's time to dust off the barbecue, throw open the windows and stock up on sun screen. The beautiful weather and peaceful atmosphere mean that it's a great time to make those changes in the home that just don't seem possible during the bustle of term time. A lot of families will be fully re-decorating their homes, but even just a few changes can make a huge difference.
You don't have to keep the renovations inside either – if you have a garden then you can turn it into a summer paradise quite easily.
Do you have a table and umbrella? Martha Stewart has come up with the perfect way to create a magical summer barbecue: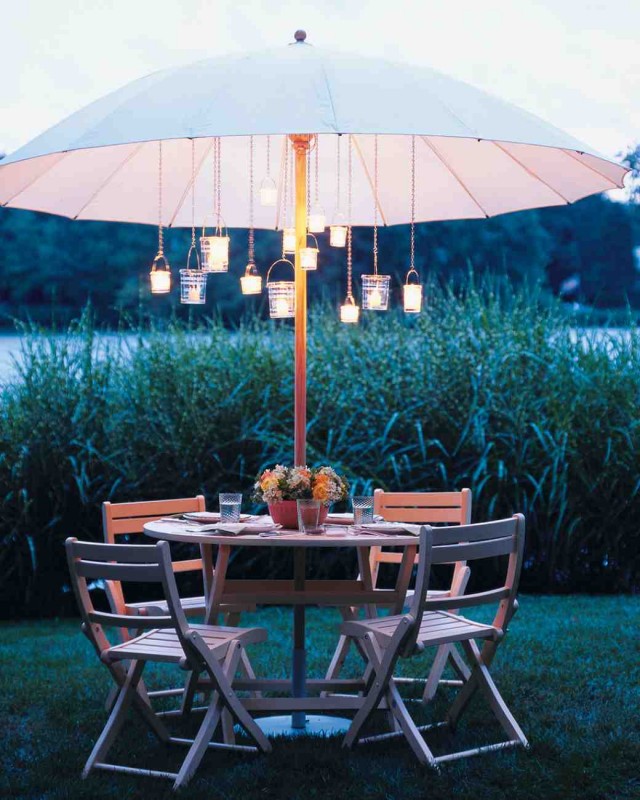 Step 1: get a selection of (heatproof) containers, such as glass jars, or anything with a handle that can be easily hung.
Step 2: place a tea light inside, then hang from the inside of your garden umbrella. Use wire – string is a risk because it could burn through and give you a nasty shock!
Step 3: enjoy on a balmy summer's evening.
If you love the great outdoors, but for some reason are stuck in the city this summer, then the good news is that Photowall have made it possible to bring the great outdoors right into your home with a summer lake themes wall mural.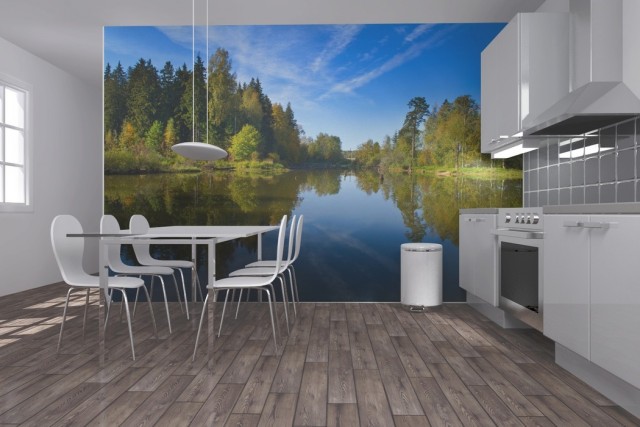 You can even decorate coffee tables and shelves with fresh flowers or plants to bring the outside in. Using lightly coloured rugs can also lift a room to look brighter and happier in summer.
Another great, and inexpensive, way to completely change a room is to change the colour of the cushions. Curtains and drapes are more expensive, but if you can spare the cash then it's certainly worthwhile. Great designs for the summer are blue and white themes which echo the cool tiled rooms of houses in Spain and Portugal. Of course, you may want to go for something that will work all year round – oranges and reds will look cheerful in the summer, but also seem warming and comforting in the winter.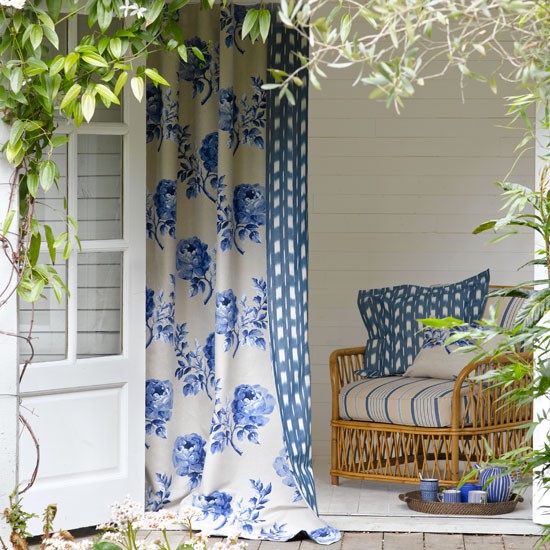 Check out the House to Home website for more tips on how to use accessories to give your home an interior design boost.