Hey my lovely fashionistas and future brides? I have heard that you are getting married soon and you are looking for the wedding dress of your dreams! Are you excited? You should definitely try to make this day memorable, because it happens once in a lifetime! I have an astonishing fall/winter 2016 bridal collection by Julie Vino. The collection is inspired by the beautiful Greek architecture and blue waters. If you have said YES to the big question, I recommend you to check this collection out! I'm 100% sure that here you will find the dress of your dreams! Enjoy and have fun!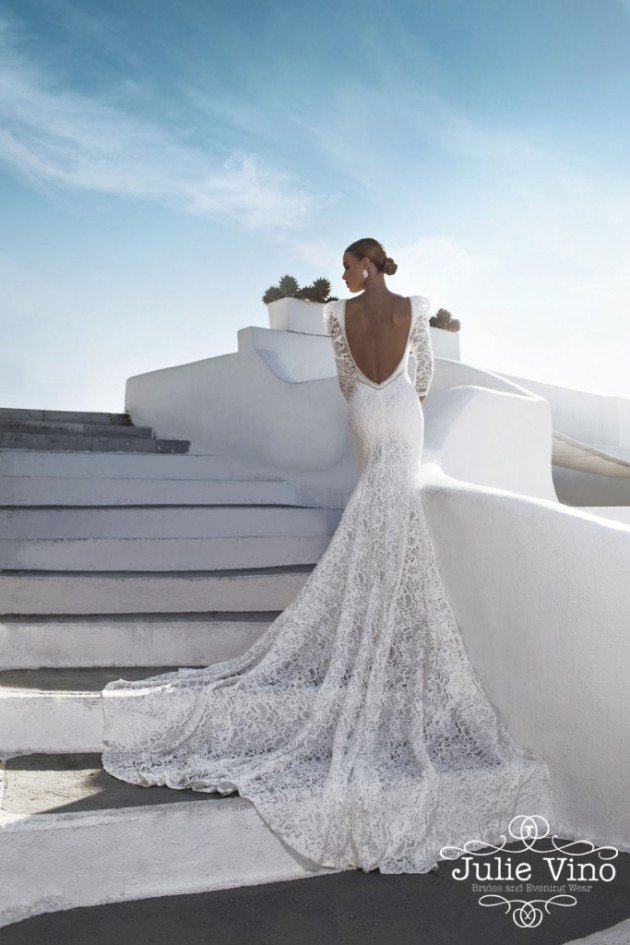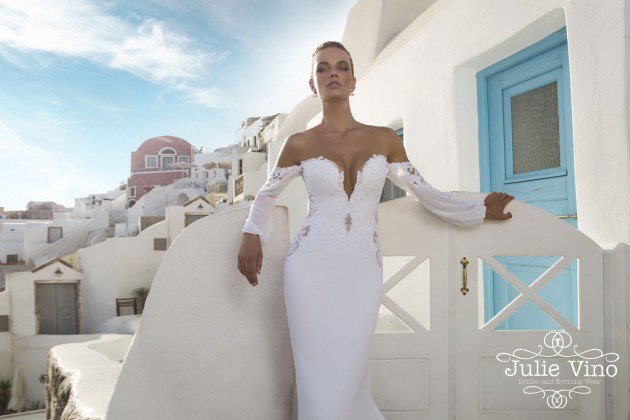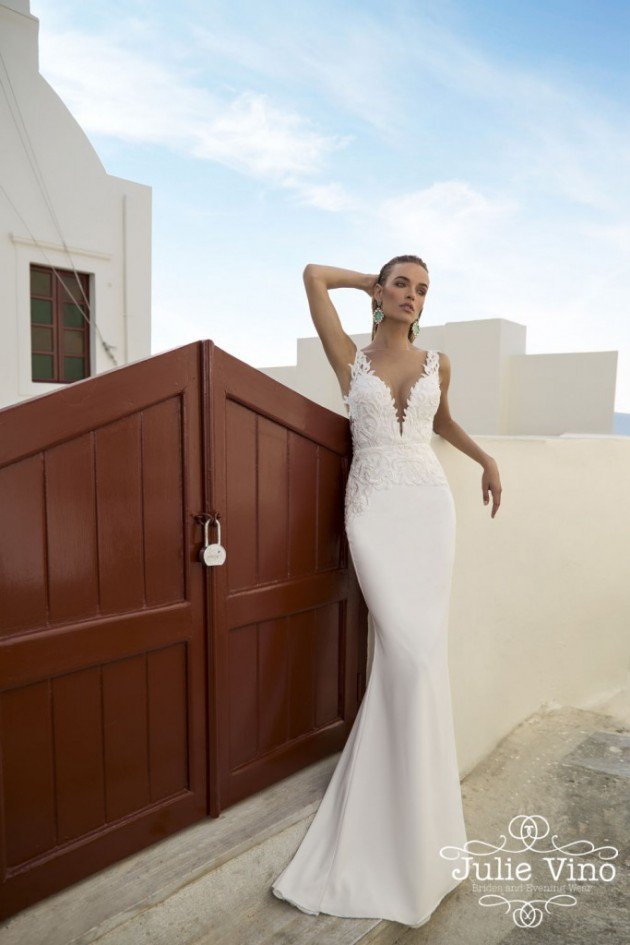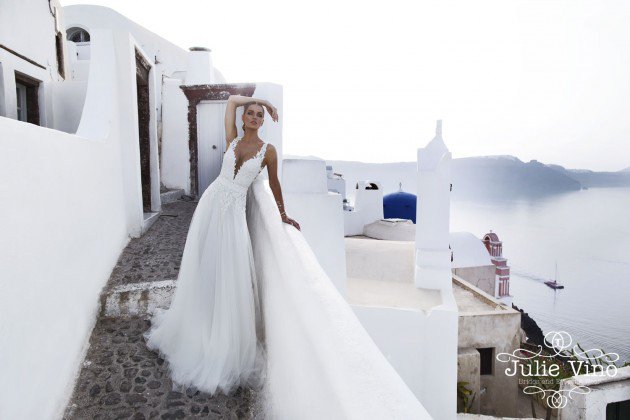 The Israeli designer, Julie Vino, have created something extraordinary! All of the designs in this bridal collection are astonishing, charming and eye-catching! I can't pick yet, which dress I like the most, because each design is special on its own way. If you were looking for a romantic wedding gown, then the dresses here are perfect for you!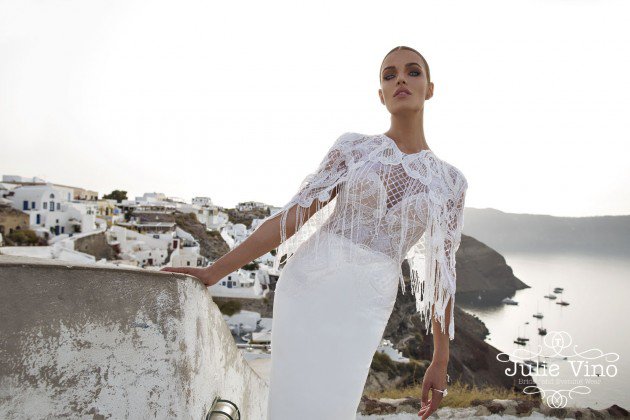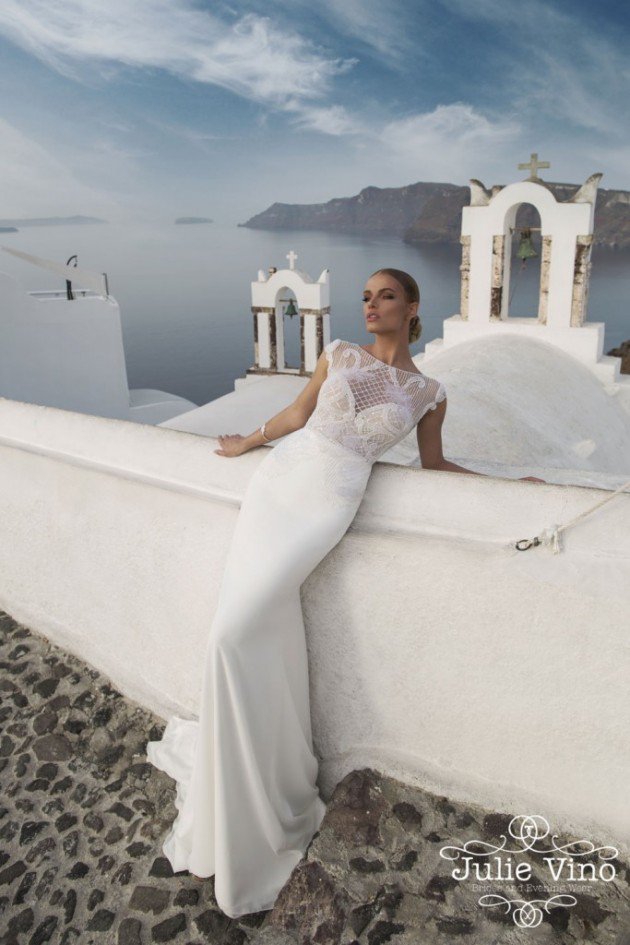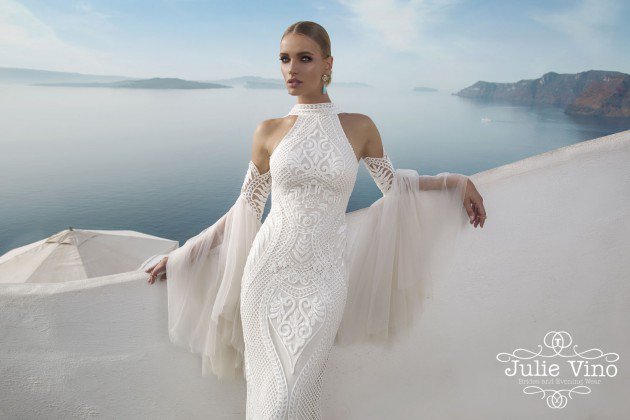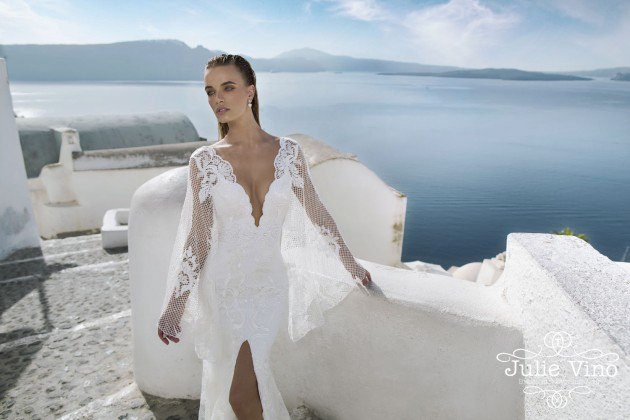 Julie used unique geometric shapes and patterns for this collection. Each design is embellished with delicate, refined and expensive decor that will emphasize natural beauty and femininity of the bride and every design is made of rich fabrics. The exquisitely embroidered detailing and beading give a vintage feel to the bride and make it look glamorous and elegant.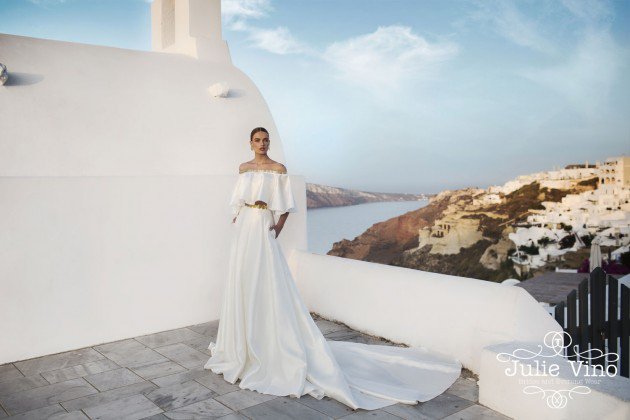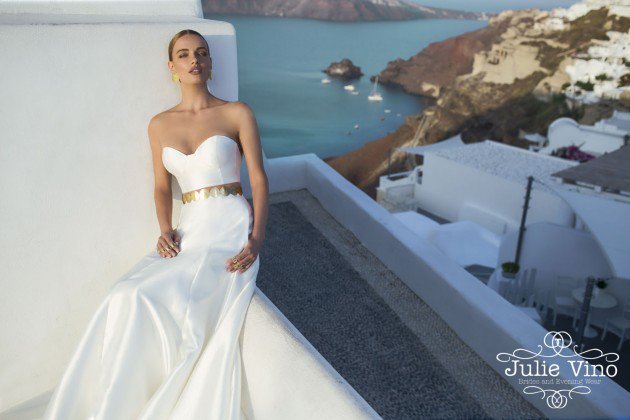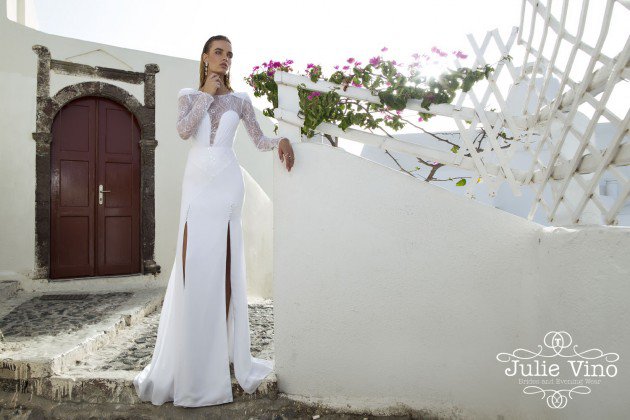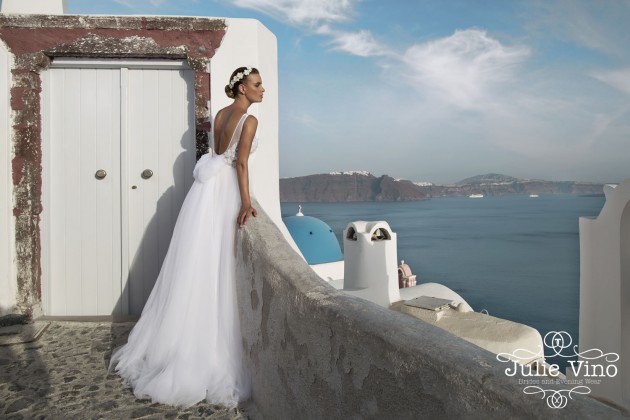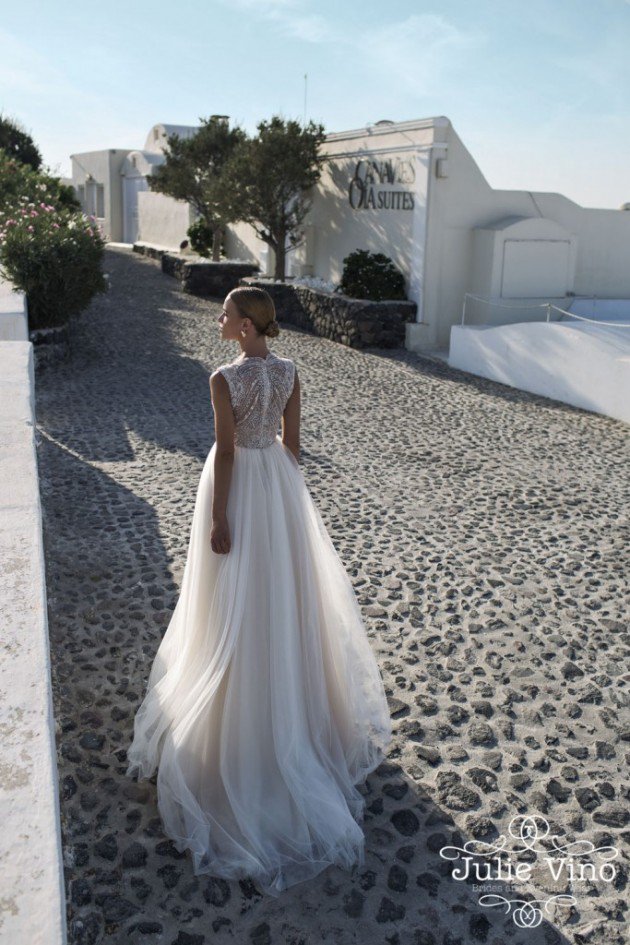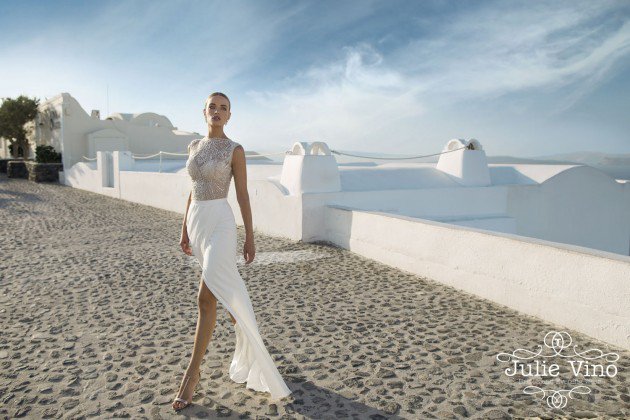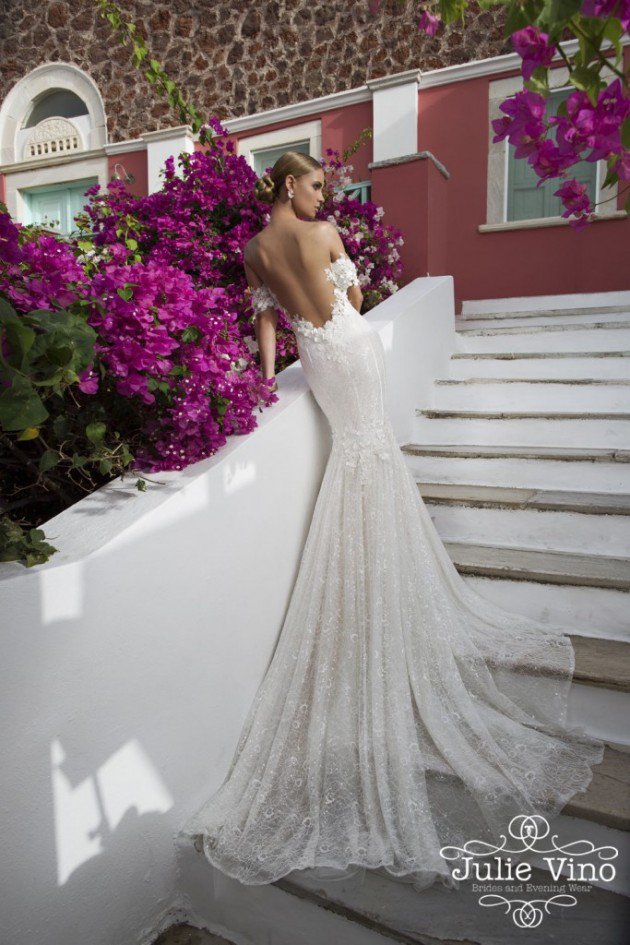 What do you think about these designs? Would you dare to wear one of them? I think that every bride dreams to wear an astonishing gown that will make her look unique and eye-catching. All of the gowns here are magnificent and I can't pick which one is my favorite yet. Maybe the one below, but I'm not sure yet… What about you? Check the rest of the designs and pick a dress for your big day. Julie Vino will make your dream come true and you will be the most beautiful bride in the world.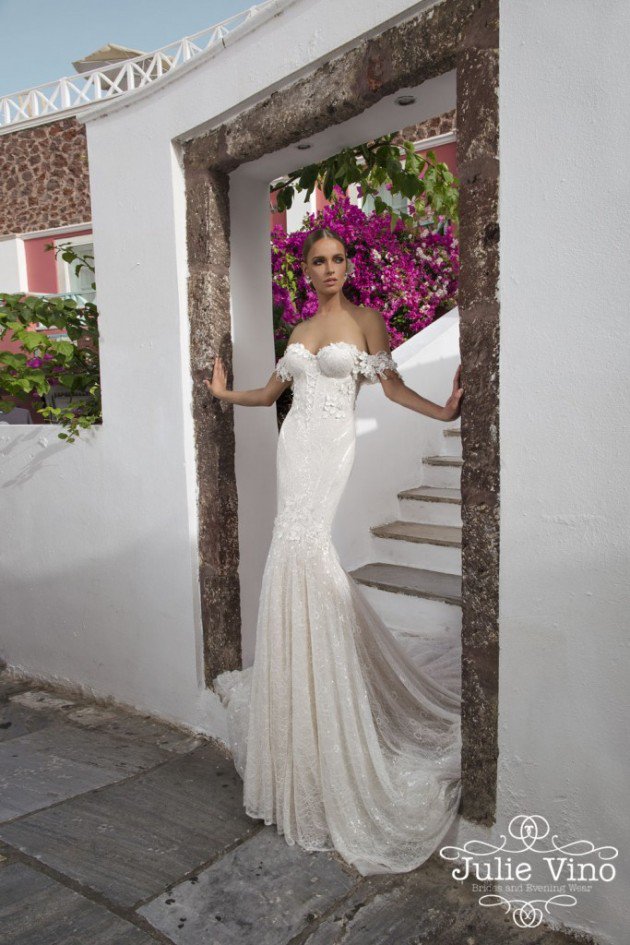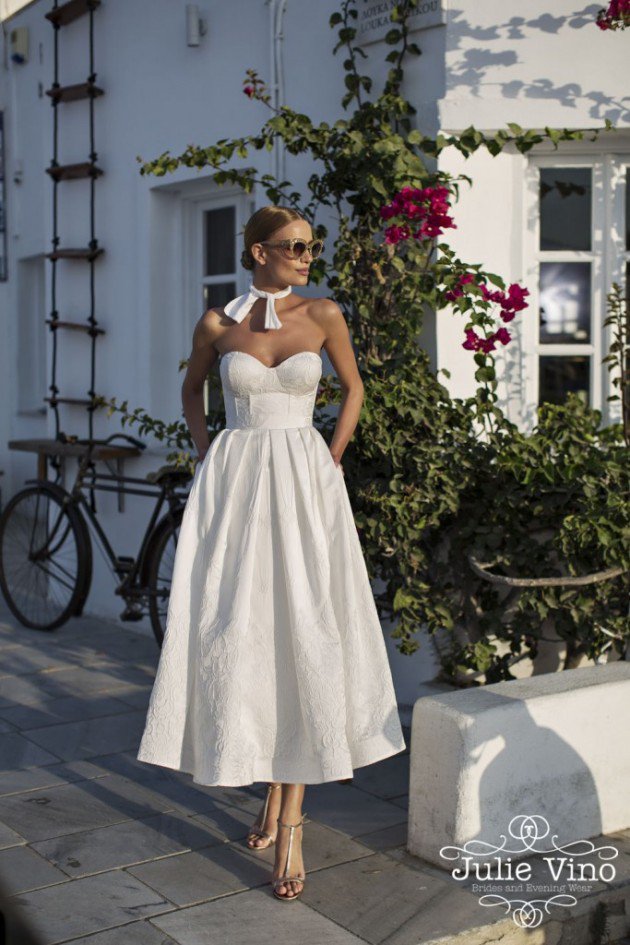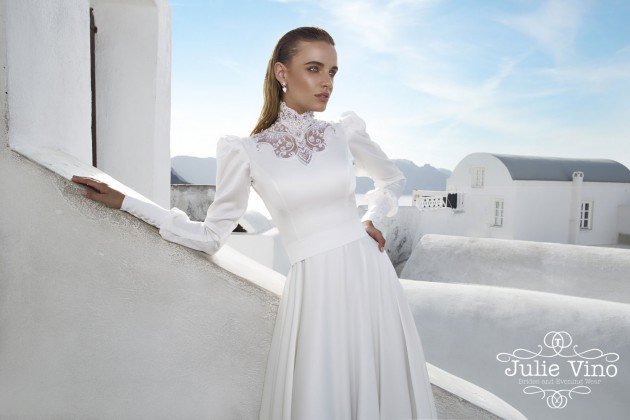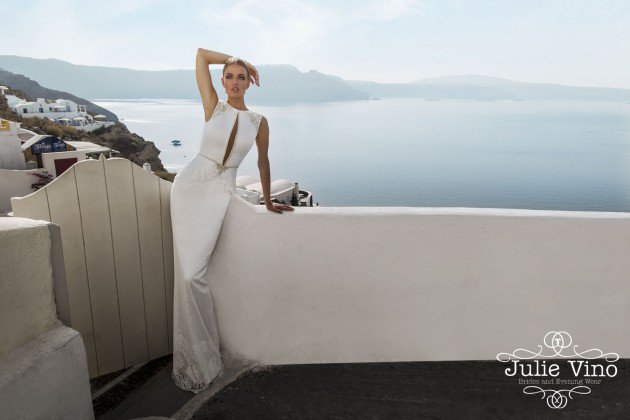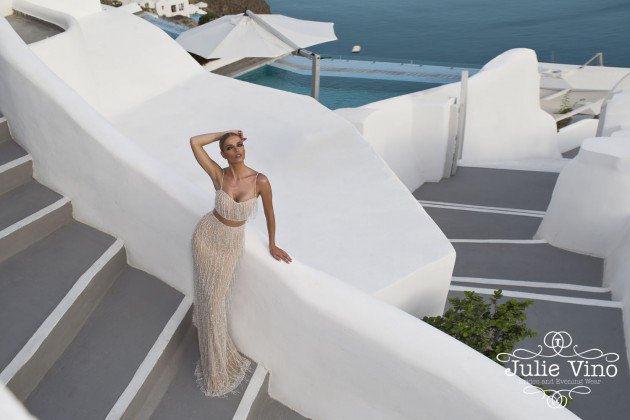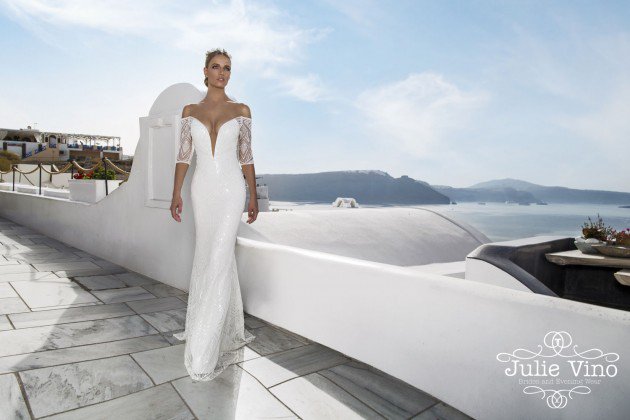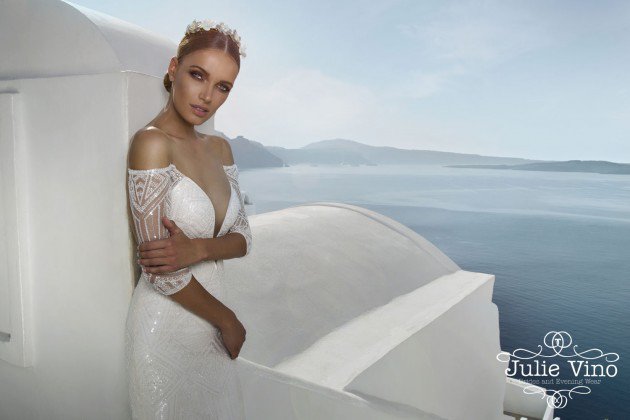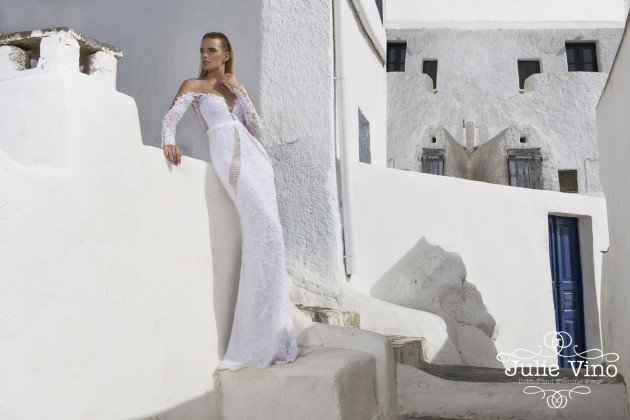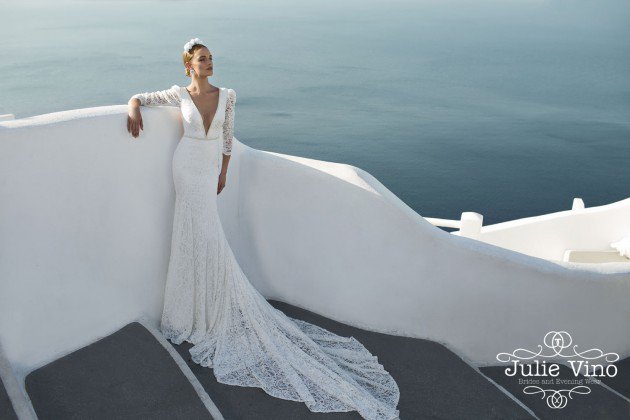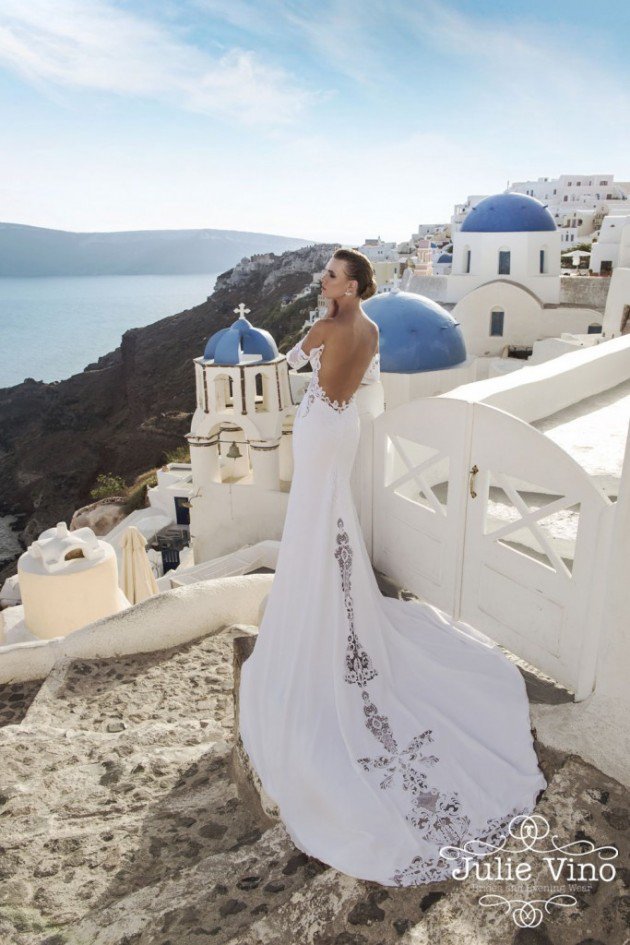 Did you like the dresses here? I can't take my eyes of them! Please feel free to share your opinion in a comment below or if you have some other interesting ideas or suggestions for me, please share them with me – I would love to see everything! Thank you for reading! Enjoy in the rest of your day and stay up to date with the content of Fashion Diva Design!