All eyes and ears are on Kate Middleton and her great sense of style and elegance. She is the icon that gets the biggest admiration of her royal fashion style by the media and the world in general. Accompanying her husband on his royal duties – she glows wherever she moves.
Kate's royal fashion style can be described as conservative and classy. Forget the mini skirts and the skin-tight dresses, we are talking about royal kind of dressing, actually about: wrap dresses and tights and a-line knee-length dresses. I made a big research about her dressing and I conclude that red, white, blue, grey, purple and sometimes printed dresses are the colors of her daily outfits. I can't afford Kate's high end designed dresses and outfits, but I can find similar of them in an ordinary store.
Your Fashion Addict has created a special selection of the best Royal Fashion Looks that can be easily copied by all of us. Enjoy and stay up to date with the contents of Fashion Diva Design!
 Royal Fashion Style
skinny jeans and knee high boots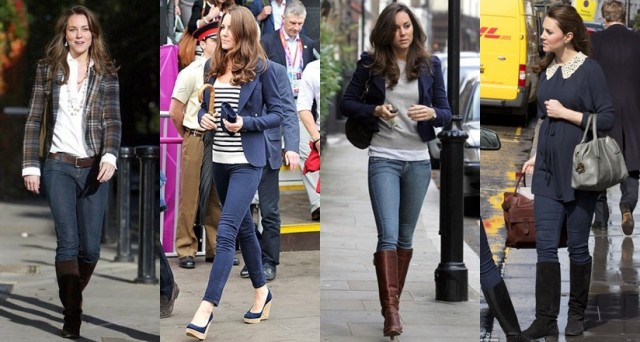 gorgeous dresses, topped with a white or black blazer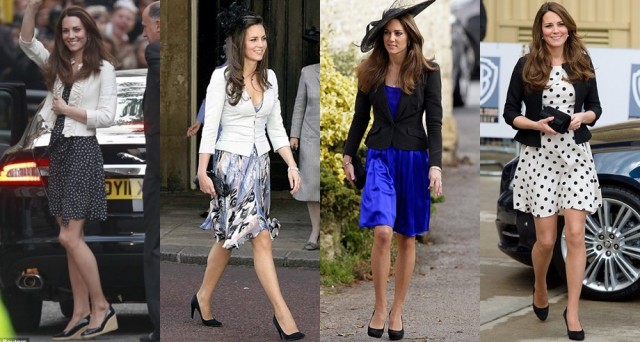 royal beauty: floor-length ball gowns that take your breath away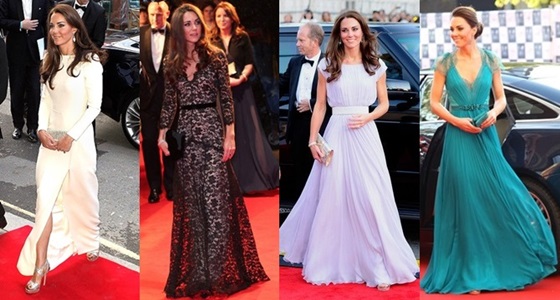 classy and elegant: long sleeve knee-length dresses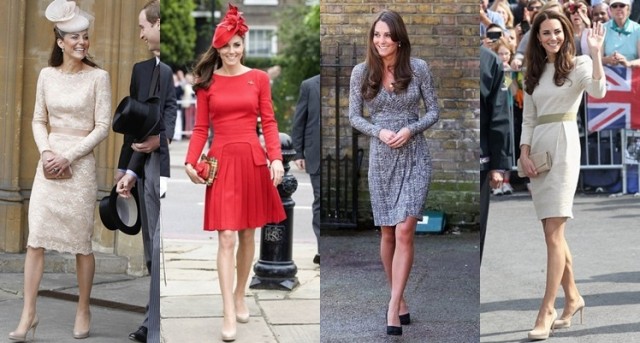 cute printed dresses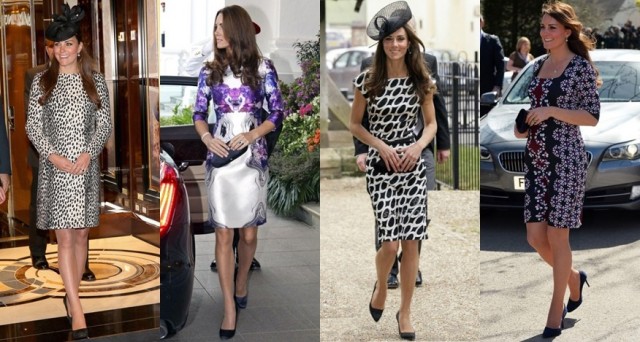 opaque tights and trench coats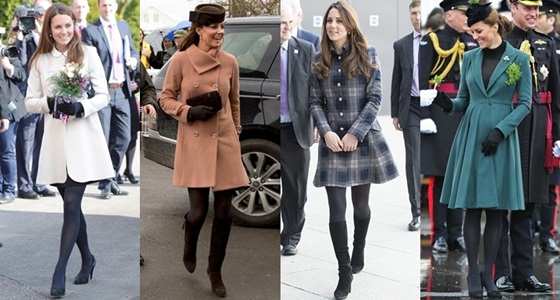 knee-length 3/4 sleeve dresses and pumps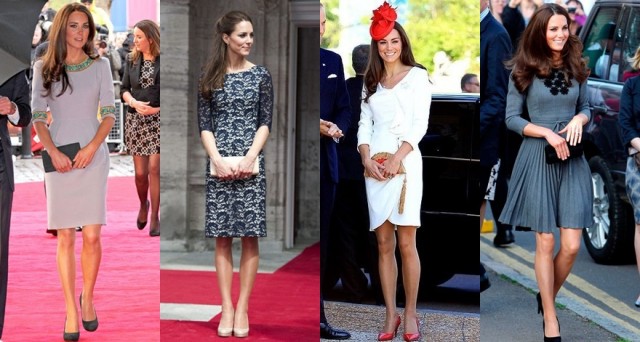 colorful knee-length dresses