It is that wonderful time of the year when you can finally put your boots back to your closet and take out your spring shoes. But you still feel like there's something missing in your outfit?
It's because you got used to wearing scarves during the winter, and now your neck feels kinda "naked". That's what scarves are made for. To make you feel comfy, elegant, and more "secure". You can combine them with your outfit in every time of the year. Matching scarves with your outfit has become a "wardrobe essential" without a doubt.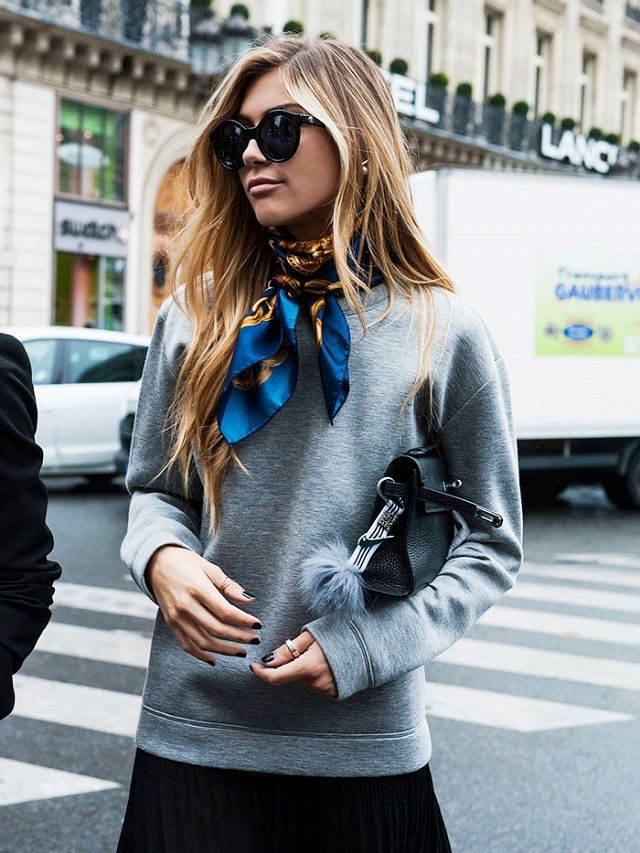 There are dozens of ways on how to wear your scarf combined with your outfit. While the possibilities are endless, you should still try to make a matching combination that actually makes sense.
We are going to detail a few ways to wear your scarves, along  with some stylish outfits. 
1. Wear Your Scarf With A Belt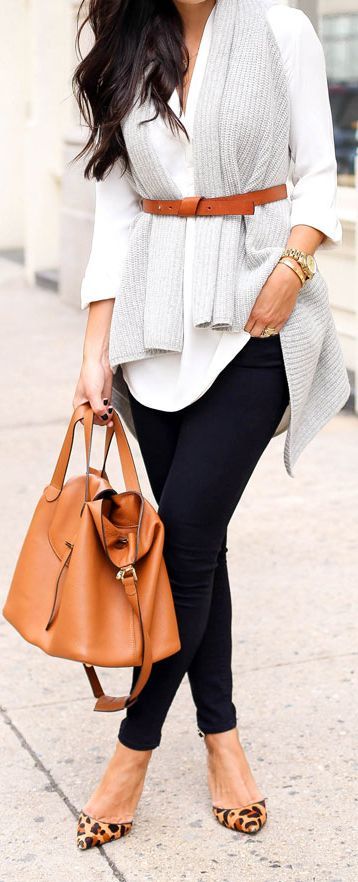 If you want to be an attention-grabber, put a belt around your scarf. Try this non-typical way of wearing a scarf, but very fashionable. You can only do it with a scarf large enough to make a statement. Try making a complete look by combining a grey scarf along with a black&white outfit, like in the picture above.
2. A Little Neck Scarf And Blazer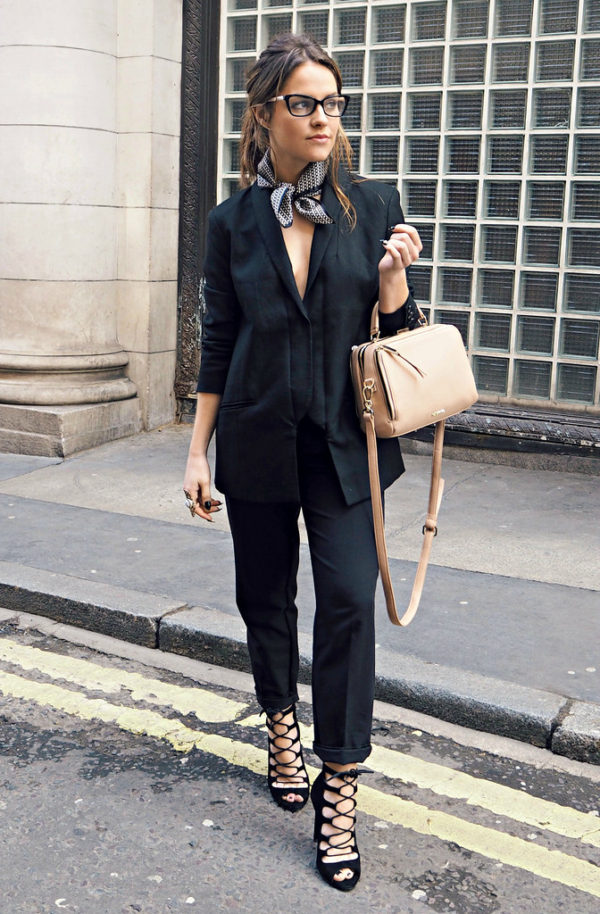 You know something is a trend, if you spot Kendall Jenner wearing it. If your signature look is subtle and elegant, then go for a small neck scarf! You can combine all kinds of prints, patterns, solids and plaids! Put on your favorite blazer, find a matching bandanna and your outfit is complete!
3. Matching a plaid scarf to your outfit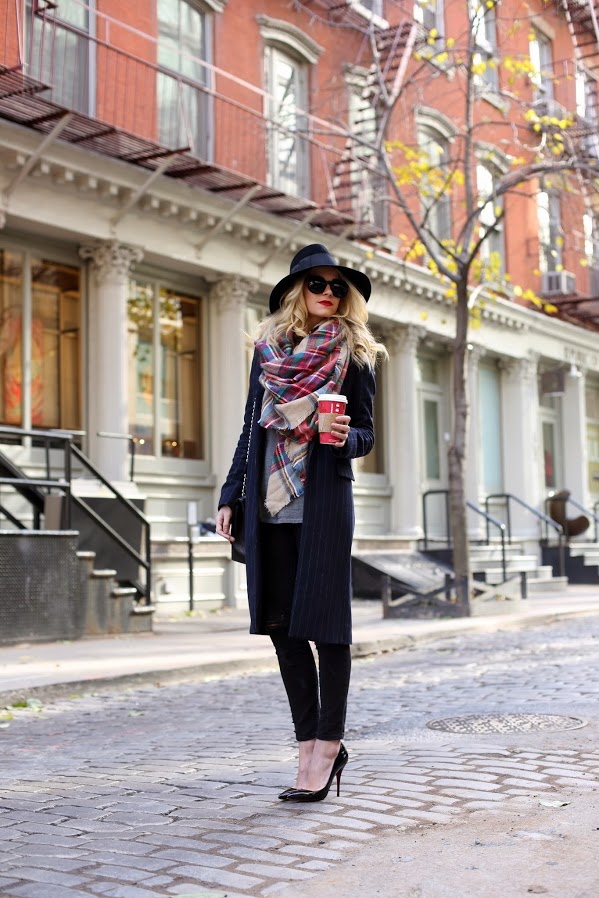 A plaid scarf is a wonderful accessory for your monotone outfits! This is a very simple way to create a sexy silhouette and keep your body warm at the same time. Matching a plaid scarf to your outfit is the best way to keep the focus on one big thing in your outfit!
SEE ALSO: MONOCHROMATIC OUTFITS THAT WILL TAKE YOUR BREATH AWAY
4. A summer scarf for an outfit contrast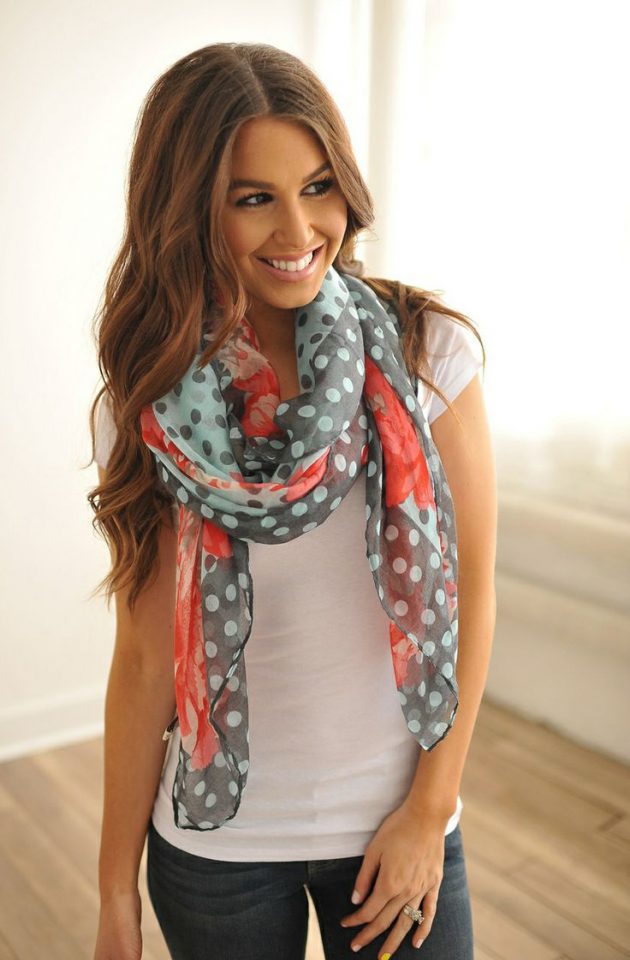 Say hello to the bright and vibrant colors this spring! Create a neutral outfit this spring by adding pops of color throughout your look! A nice colorful summer scarf would be perfect for that!
5.  Use your scarf as a bag accent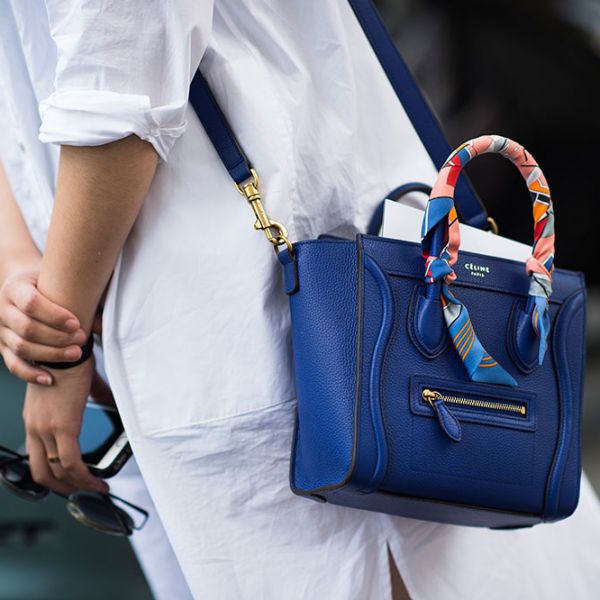 You simply must love the french kisses, but why don't you try out the french outfits? Learn how to dress like a french girl and try using your scarf as a bag accent. Instead of wrapping your scarf around your neck, simply tie it around your handle and see how the look goes amazing in an instant!