Name necklaces have been around since the late 1800s, and yet they remain as fashionable as ever while serving as a timeless expression of one's individuality. After all, why settle for a necklace that other people also wear if you can have one with a name on it and stand out from the rest of the crowd? Whether it be your name or that of your significant other, a loved one, your pet, or your best friend either engraved or spelled out, you'll want to make your name necklace complements your outfit by doing the following:
Wear a slightly understated name necklace if have to dress glamorously.
Some special occasions would require you to dress as glamorously as you can. You won't attend a wedding, for example, wearing only a shirt and jeans. You'll have to get yourself an elegant dress that would make you look stunning and gorgeous. However, you'll want people looking at you to focus on you and not let any of your jewelry steal the spotlight.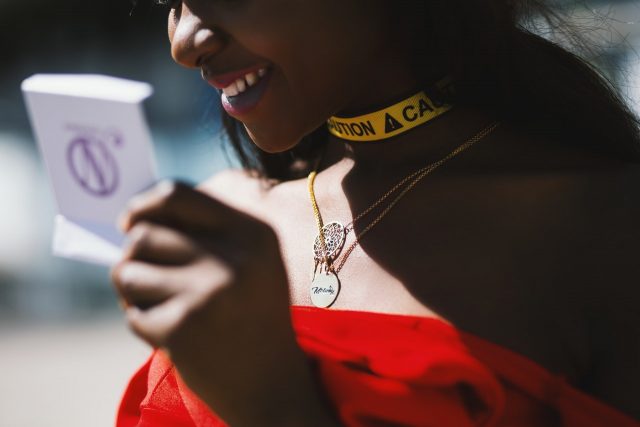 So, if you have to wear a glamorous dress for a particular event, accessorize it with a necklace that has a small engraved name on it.
Wear a bold name necklace if your outfit is plain.
Going to work or a business meeting requires you to wear professional-looking clothes. What if someone suddenly invites you to a party after office hours and you don't have much time to change your outfit?
Don't worry. Make a casual or semi-formal attire party ready by accessorizing it with a bold name necklace to make a statement.
Consider layering your name necklace with another one or a small diamond pendant.
If wearing a name necklace still makes your outfit look too basic, you can try layering it with another personalized necklace or add a tiny diamond pendant instead. This style is perfect for collarless tops with V or scooped necklines.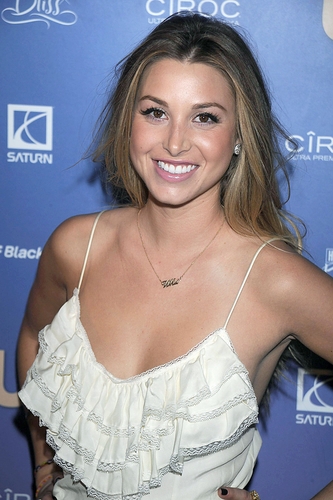 Sport only minimal jewelry to emphasize your name necklace.
You may want your name necklace to catch people's attention. It only follows then that your other jewelry pieces are unobtrusive. Some no-no's you'll want to avoid when wearing your name necklace are dangling earrings, chunky bangles, thick rings, and oversized watches.
If you feel the need to wear another piece of jewelry aside from your name necklace, then go for an unassuming pair of stud earrings. You can also wear a thin ring and a dainty cuff bracelet as you see fit.
Go for a name necklace with a long chain.
Technically, anybody can wear a necklace of any length. However, if you're taller than the average global height for women of 5'3" to 5'4", a name necklace with a long chain is best – although you'll want to wear it with a top or dress with a deep V neckline. Its chain should also only be long enough for the name on the necklace to sit comfortably above your cleavage. Too long a chain for your name necklace and your entire outfit would come across as awkward.
But if your height is below the global average, you should opt for a name necklace with a shorter chain instead. Its name should nestle itself on or a little below your collarbone.
Sporting a name necklace from GetNameNecklace and other custom jewelers can help boost your confidence. But for it to work, apply the above-listed styling tips so your name necklace would complement your outfit.