A professional man is expected to be prepared with various tie styles when attending different formal events and occasions. Every professional event from semi-formal to networking events require different tie styles you should know about. Below is a list of what tie knots or themes are acceptable for these events. Taking note of them will avoid being under or over-dressed in the future. A simple tie knot can lead to a string of opportunities you will never know until you try!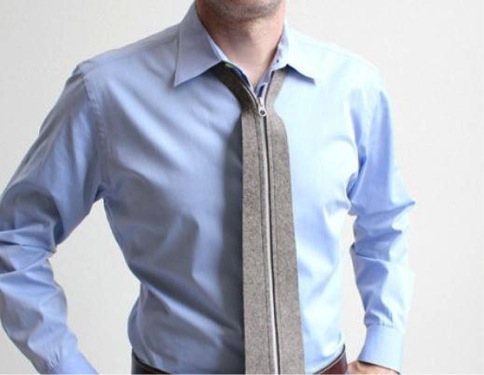 A black tie in contrast with a plain white outfit is the best look for formal events. This ranges from office cocktail parties or a meet with other business entities.
Networking is all about appeal and impression. For these occasions you are welcome to choose from various options like the non-conventional Cape, Trinity or Eldridge tie knots or bold colored ties that can create conversations. They may seem simple, but you will be surprised to learn what lengths a tie-triggered conversation can lead to.
Never make the mistake of going for stripes when showing on TV, experts say. This is so as the stripes stand out more than they do when you see them on the mirror and therefore steals the attention of viewers, making your apparel more interesting than your face. Bold colors are better than stripes.
As formal events do not take place every day, going to work with printed ties are always fun. Printed animals or full-pattern ties are a great way to liven up your mood. Don't hesitate to wear what you want as long as they match the outfit that you decide to wear that day.
Ties for presentations should reflect authority. Bold pattern s or colors are great options for plain outfits. A European tie against a conservative shirt is a great look to enter the room and have all eyes on you.
Ties have the amazing effect of increasing the appeal of your shirts or outfit in general. They carry different functions depending on how you tie them and match them with your outfit. For this reason, learn at least two or three different tie knots and be prepared for any upcoming event in the near future. Read more about ties at necktie.net and see how much of a grave importance they play in a wider context.