The holiday party season is almost upon us, which means you'll have to start thinking about what to wear to your office's holiday party. Although everyone has his or her own individual style and taste, a few specific styles are destined to be popular this year.
Six Holiday Fashion Tips for 2018
The holiday season can be equal parts exciting and exhausting. There's a mixture of pleasure, festiveness, and anxiety in the air, which can feed a flood of emotion and uncertainty.
But if there's one thing you shouldn't have to worry about this holiday season, it's what to wear. Here are some holiday fashion tips to help you look stylish and glamorous, no matter where you go or what you do.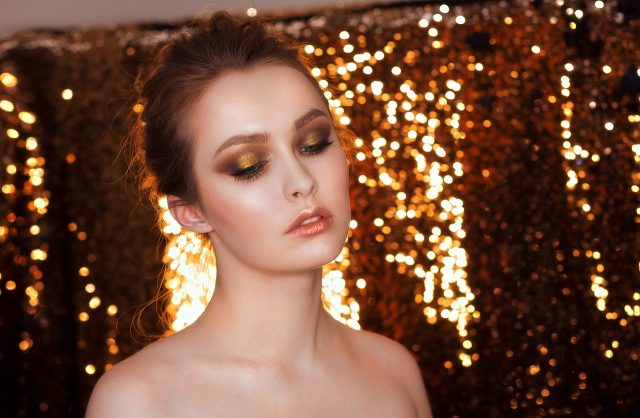 Read the Invitation Carefully
The first key to looking good at an office holiday party is to read the invitation very carefully. It should provide enough details or clues to help you figure out what type of wardrobe will be most appropriate for the event.
If the party will happen during normal office hours (or immediately after), then you're most likely not expected to wear anything beyond normal office attire. If it's scheduled for a weekend or at an alternate site, then dress in accord with the venue and time (dinner will be more formal than a mid-afternoon drop-in, for example).
Keep it Conservative With a Splash
Though this may not always be the case, it's typically best to play it safe for an office party and wear something conservative. A sleek cocktail dress in black, red, silver, or gold tones will always be suitable.
But you should feel free to spritz things up a bit with statement accessories. Whether it's jewelry, a handbag, or a cute pair of shoes that contrast with the dress, accessories can help you wear the same dress multiple times during this holiday season without looking too repetitive.
Have Fun With Costume/Themed Parties
Have you been invited to a costume or themed office holiday party? Nobody's impressed by the party pooper who shows up in normal street clothes, so this is a chance to knock one out of the park.
There are plenty of costume ideas available on Pinterest, but if you don't have the time to go out and piece together an outfit, try a unique Christmas suit. It's easy, eye-catching, and sure to inspire conversation with anyone and everyone.
A holiday party is the perfect excuse to go out and buy a new pair of shoes. You may opt to keep your outfit conservative, but a unique pair of shoes can give the ensemble a major pop.
Whether you go for green velvet high heels, red pumps, or a pair of black knee-high leather boots, there's something for every holiday-inspired look.
If you're attending a mid-day office party, then you won't be expected to wear anything other than standard office attire. But this doesn't mean you have to settle for a boring look.
To dress down a standard black pantsuit, throw on a red-and-white Santa hat. It's festive, cheap, and easy to remove when you return to your desk.
Winter fashion is much harder to plan for than warm-weather fashion … mainly because cold weather creates a more challenging dynamic in which you want to stay warm while looking good. If you're going to splurge on any single fashion item this holiday season, make it a jacket.
"Examples of classic holiday jackets include a waist-length, long-sleeved, black sequined jacket with a jewel or round neckline, a long velvet coat in scarlet, green, or black, and a faux fur cape, capelet, or jacket," beauty blogger Laura Williams writes. "These types of jackets look fantastic at holiday parties year after year."
Holiday Fashion That Shines
As stressful as the holidays can be, you don't have to lose any sleep over what you'll wear to all of those holiday events that are marked on your calendar. Whether it's a fancy cocktail party or casual gathering with friends, you can find plenty of easy and stylish looks. Sit back, relax, and enjoy the season!