In a woman's life, a lot of money may be spent on clothing, makeup, pedicures, manicures, gym memberships and the numerous things women do to their hair. Along with these expenditures comes the cost of jewelry. However, there is a simple way to choose a few pieces of jewelry that will wear will with virtually any ensemble regardless if it is formal or casual. 

A set of pearls is a virtually required piece of jewelry for any woman. They can be worn at dinner parties and are acceptable pieces of jewelry to wear at the office. Pearls are subtle, yet beautiful, which makes them a versatile piece of jewelry. They can be worn with cardigans, blouses or sleeveless and strapless dresses. They wear well with nearly every type of clothing. Securing a beautiful pearl necklace from a store like National Pearl's Necklaces is one step closer to having all the jewelry a woman needs.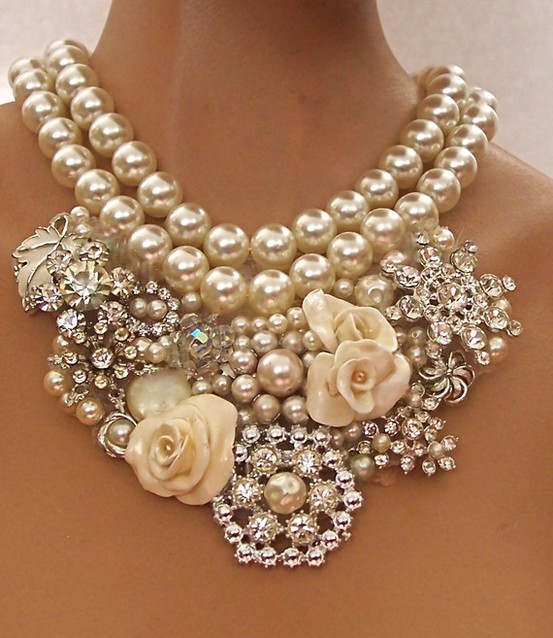 Diamond earrings are another piece of jewelry that are subtle, yet are stunning. Little stud diamond earrings beautifully adorn the ears and provide the right amount of sparkle. Diamond earrings are another piece of jewelry that can be worn with anything. In fact, diamond earrings can be worn with sweats and no one bats an eyelash. They are suitable at the office and at dinner parties. Diamonds can be costly. A suitable alternative that looks the same as a diamond is cubic zirconia. A lesser-known stone that actually has more brilliance than a diamond is moissanite. Its shine is unbelievable. It is colorless and offers everything a diamond does, but it out-sparkles diamonds by far. 

Stackable rings are tasteful and beautify the fingers. Stackable rings can be fashioned from different materials and either be plain or feature stones. An exquisite style of stackable rings are referred to as "eternity" rings because stones adorn the ring all around the band. Choosing a few different colors or materials of metal can be done to match any outfit. For example, one can be chosen in gold and the other can be chosen in silver to match any other two-toned jewelry. Again, a stone like moissanite can be chosen. Stackable rings shine enough to decorate the fingers, yet are plain enough that they are simplistically beautiful. 

A watch is optional, but it is highly useful. A small tasteful watch is there to relay the time, yet it decorates the wrist like a bracelet. Choosing a few pieces of jewelry is a simple way to adorn the body with beauty in a simplistic way.