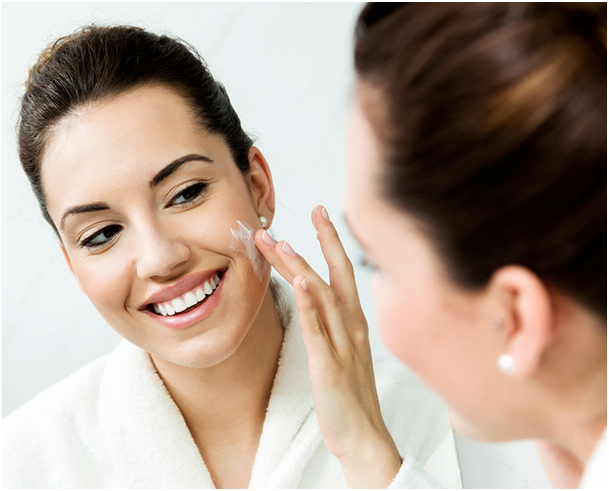 Despite your lifestyle habits and skin type, you need to take care of your skin daily. With so much skincare advice available everywhere in some of the weird websites we visit, it can be very confusing to find the routine that works for you. We offer an excellent skin care daily routine that works for all skins:
Wash Your Face Twice a Day
Washing your face keeps the skin clear and clean. Washing the face in the morning clears the overnight sweat that accumulates on the skin. Washing the face in the evening removes makeup remains and dirt collected during the day.
If you use makeup or wear sunscreen, then it is essential to wash your face twice in the evening to make sure that you have cleared and atrace of the product that could remain in the face. Contrary to popular belief, using wipes doesn't completely cleared any traces of makeup, they just spread the bacteria and create a breeding ground for skin breakouts.
Exfoliate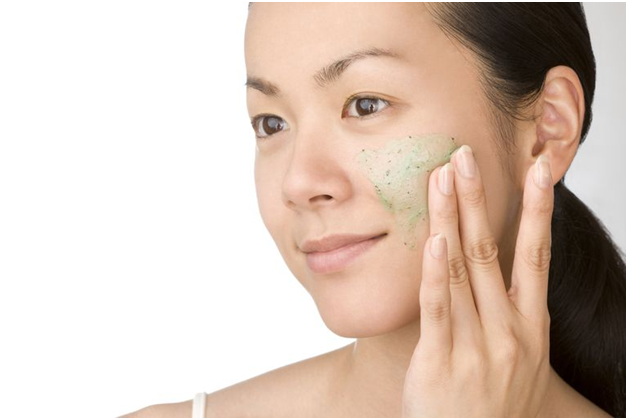 When it comes to skincare, we often forget to exfoliate. However, exfoliating helps rejuvenate and remove dead skin from your skin. It also minimizes the pores, reduces the breakouts, and also makes your skin glow.
However, if you over-exfoliate, you will experience flakes, dryness, and redness. To avoid that, limit the exfoliation at least 2-3 times per week at most. If your skin is sensitive, exfoliate only once a week. The skin on your neck and face is more delicate so be gentle.
Tone
It is vital to rebalance the pH level of your skin, and a good toner helps with that. A toner also acts as a humectant which maintains moisture in the top layers of your skin. However, not every toner will be good for your skin, alcohol-based toners will dry your skin out and produce more oil to compensate for the dryness.
Moisturize
By moisturizing your skin, you nourish and supple it as well as hydrate the skin. It also offers a protective layer between the elements and your skin. Usecream that nourishes your skin by moistening it and protecting it from external pollutants.
How to Care For Your Skin Type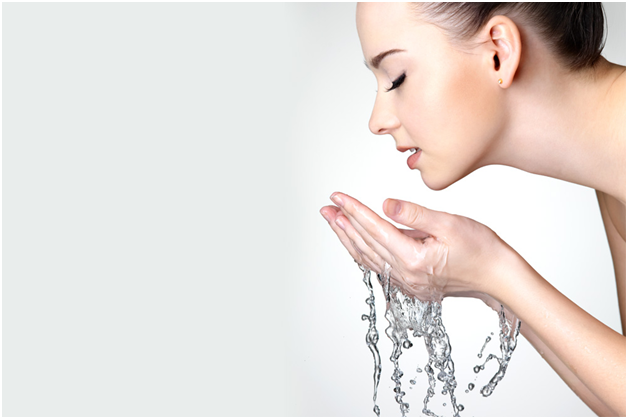 There is no good or bad skin, the secret to having beautiful and healthy skin is to know how to take care of it. One of the best skin care regime is identifying the skin products that will be well suited for your skin type.
Once you figure out your skin type, taking care of your skin becomes easy. We will be sharing some of the favorite products we have that could be ideal for your skin.
Products for Oily Skin
If your skin is often shiny or has excess oil on the face, neck, back, and shoulder, then you fall in the oily skin category. The pores on oily skin get clogged easily or appear large, which often leads to whiteheads or blackheads, cystic acne, or pimples.
Glycleans
Glycean is a cleanser that removes the excess oil while neutralizing acne-causing bacteria and gently exfoliating the skin. We recommend the skin script glycolic cleanser. It includes nourishing ingredients and antioxidants that boost the skin's health giving you a smooth, refreshed skin.
Oil Control Lotions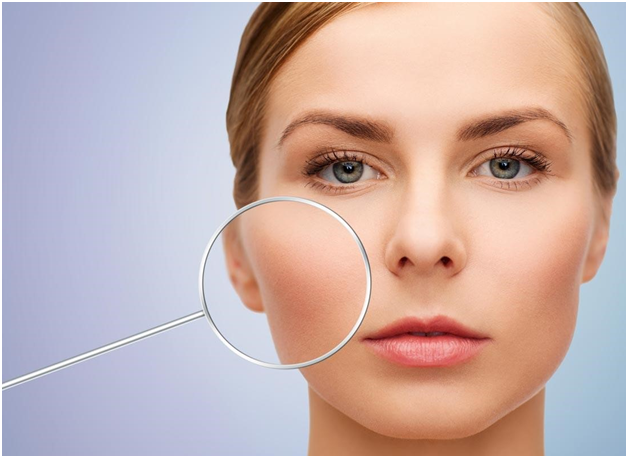 Try using the Dermalogica Oil Control Lotion because it absorbs excess oils and helps control oil production. It gives your skin a nice, matte finish throughout the day. This lotion also neutralizes breakout bacteria, clears pores, and soothes the skin by reducing inflammation.
Rhonda Allison Face Creams
The Aloe Matte Moisture is the best because it hydrates the skin and controls excess oil at the same time. It is a lightweight cream that provides the skin with rich hydration and soaks up oil. It has ingredients and antioxidants that help maintain a balance of oil and moisture to leave the skin radiant.
Products for Normal Skin
Normal skin type is the ideal skin type. People with normal skin can see their pores. So if you look yourself in a mirror up close or a few steps from the mirror, and you can be able to see your pores, then your skin is normal. Pores on normal skin do not enlarge.
Moisture Boost Serum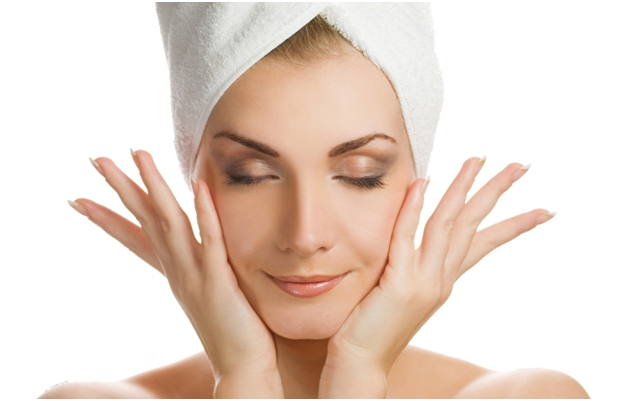 If you are looking for hydration, try using the Alana Mitchell Hyaluronic moisture boost cream.  It delivers the moisture to your skin. It has the hyaluronic acid ingredient that binds moisture to the skin and locks it hence increasing the skin's hydration. It also helps diminish wrinkles and the look of fine lines by plumping the skin.
Normal Kit
People with normal skin require a kit that offers their skincare all in one place. The Skin Script Kit has ingredients that remove impurities, revives dull skin, provide anti-aging benefits, hydrate skin, and so much more.
Products for Dry Skin
When your skin feels itchy and tight all year round, or you never feel like you get enough moisture, you have the dry skin type. People with dry skin also experience scaling of flakiness. Dry skin is as a result of lack of oil production in the skin.
Cleanse Oil
The Epicuren Silk Radiance 3-in-1 Cleansing Oil doesn't rob your skin of all moisture. It has a lipid-rich formula and antioxidants that transform the skin's suppleness and moisture.
Vitamin C products
Alana Mitchell Daily Vitamin C Moisture provides the skin has hyaluronic acid that packs a moisture punch that offers anti-aging properties. It rejuvenates the skin while giving it a delightful smell.
Facial Oil
We have Dermaquest Radiant Skin Facial Oil that brings you a glowing skin. It has jojoba oil that nourishes and heals the skin with boosting vitamins. It also has safflower oil that helps give the skin ultra-moisture. The oil leaves the skin fresh and radiant.
Products for Combination Skin
This is the most common skin type. If your skin has large pores, is oily, or breaks out around your forehead, chin, and nose, yet it's normal or dry on your jawline or cheeks, then you fall in this skin category. People with this skin type have to balance the types.
You could separate beauty products to target the dry and oily areas, or you could look for products that will help restore your skin balance.
Herbal Cleanser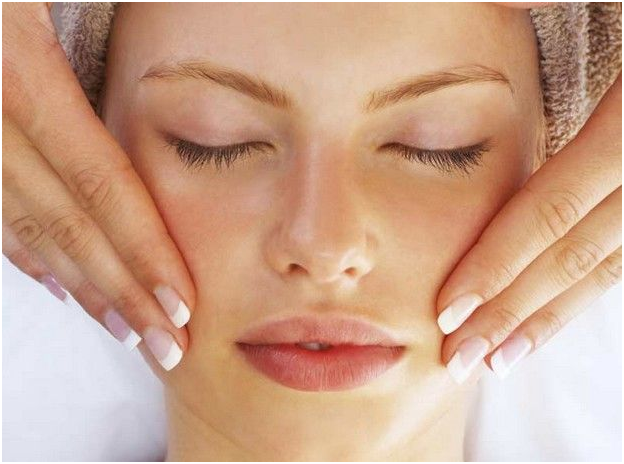 The Epicuren Herbal is designed for people with combo skin. It has antioxidants and vitamins that fortify and nourish the skin. It won't strip the skin of its natural moisture and dry it out because it is sulfate-free. It also moisturizes, restores balance and soothes inflammation.