Modern home decor is full of technological elements. Thanks to the development of technology, in particular those related to smart phones, you almost have full control of your home by simply tapping a few apps. Although home design of these features offers great convenience, it is impersonal and robotic. This partly consists of the reason for the popularity of retro style home decor, which always reminds people the beauty and uniqueness of the past.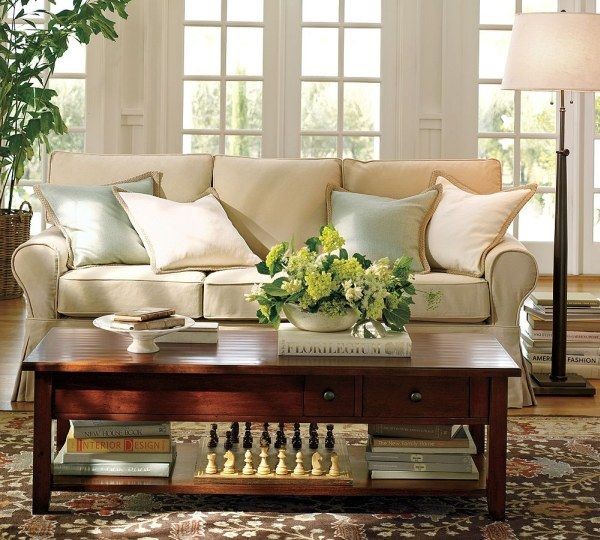 A proper place to start with is bathroom. As the characteristics of retro style rests mainly on the cool and sobering colors, to accentuate the style, white walls or walls with antique wallpapers are preferable. Wooden carvings or bronze sculptures originating from a different continent are full of exotic beauty and timeless grace.
The next place to go is living room. In order to have a retro home decor, a vintage style lamp is essential. Industrial pendant lights are ideal options. They usually feature simple designs and iron structures in distressed finish, presenting an antique and classic sentiment. The sturdy construction guarantees long-lasting use and potential of weathering touch environment.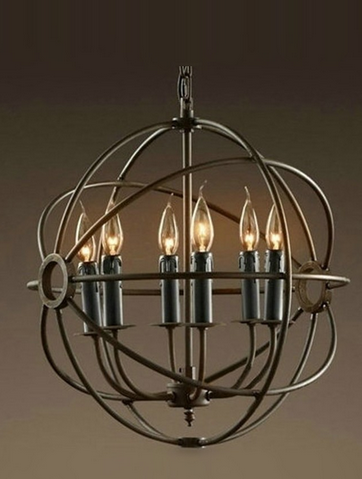 Vintage Industrial Style Earth Shape Iron Frame Pendant Light
To enhance the repo sentiment, you can't miss the photo wall. Photos help us call back the past memories, be they good or bad. They are testament of time, recording the truest feelings and people we have encountered in our life. Having a wall of photos can not only go rightly with the general repo style, but also serve as a reminder of what we used to be and how we grow to be.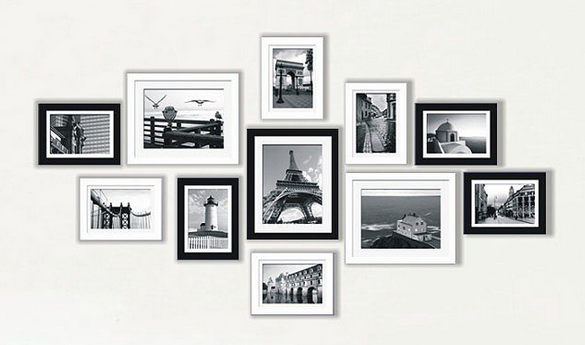 When it comes to bedroom, linens are great pieces to generate repo feelings. Antique, thick cotton bed sheets, rugs and window curtains can take us back to times when handcraft and durability were first priorities. Bed linens featuring fringes and exquisite lace designs just echo with items used 50 or 60 years ago.
With dining room, a set of antique and used dining tables along with chairs are the most appropriate means to incorporating retro style into the dining area. They should first have elegant flowing lines and finely polished surfaces, so they are comfortable to sit on when having meals. Old carvings or dents in chairs and tables may tell stories and indicate the life of far past.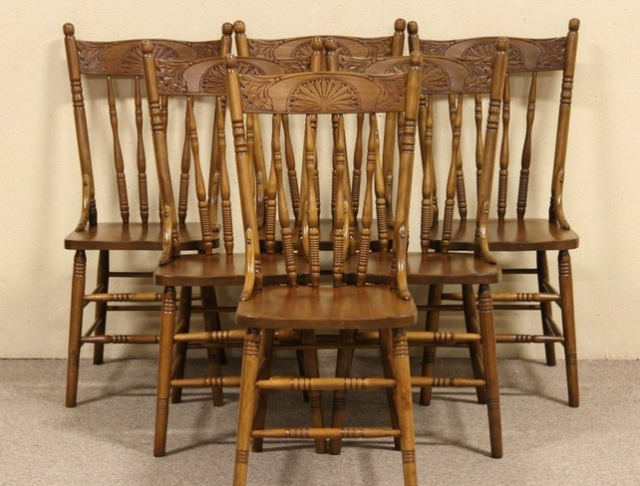 The above are just some of the possible tips on how to build a repo style home. True lovers of repo style should have their imaginations soaring and create what best suits them.