Hey my dear fashionistas! Halloween is one of the most interesting and fun holiday in the year and I'm very excited about that. Have you found the most frightening costume? For those who don't want to waste extra money on expensive Halloween costumes, I have found Horrifying Makeup Tutorials that will blow your mind. Even if you have already found a costume, I recommend you to check the gallery out, because these makeup tutorials will take your Halloween costume to the next level. Enjoy and have fun!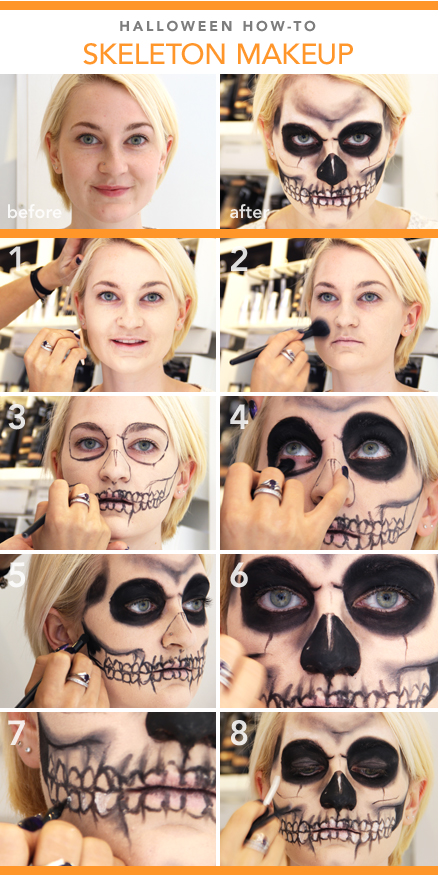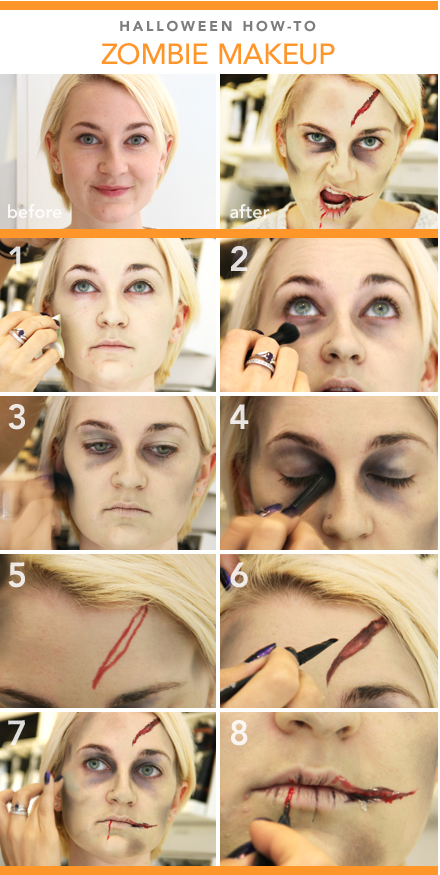 You have the steps and you just need to follow them. Some people say that the makeup depends on costumes. That may be true, but I need to mention that these Halloween makeup tutorials here are so bold and horrifying and you don't need to wear a costume at all. Or you can complete your look with head to toe black outfit and you will look awesome.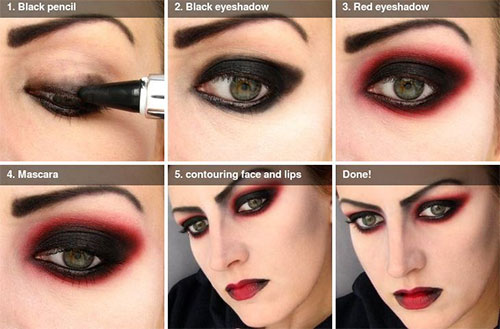 I know that we are fashionistas, but on this day, forget your pretty clothes. Forget the princess masks, because they are too girlish and this holiday is not about being feminine. On Halloween, you need to look ugly, not pretty and hot. Creepy dolls, haunted houses, shadows and ghosts… there are so many things that come to my mind when I think about of Halloween. At first look, achieving a terrifying makeup look may be difficult, but it isn't. These makeup tutorials here will show you the steps and you won't have any difficulties. You can choose makeup for yourself, husband and kids. They will be so happy of having a mom and wife that is completely devoted to them.

The tutorial above is one of the most interesting one in this gallery and I will try it out this year. It is really easy to age your face, isn't it. What do you think? Would you dare to apply such a makeup and age up your face for Halloween?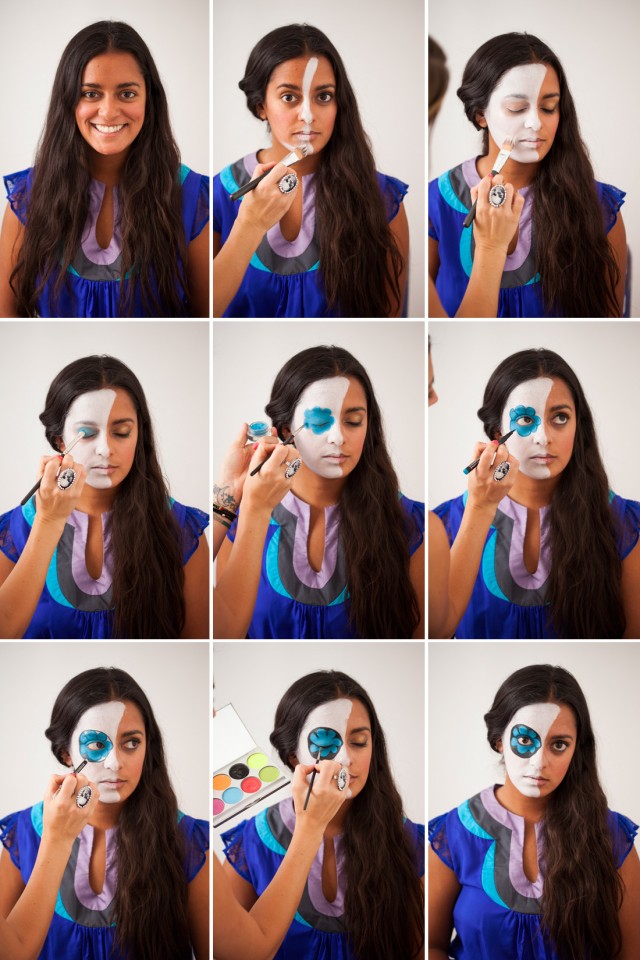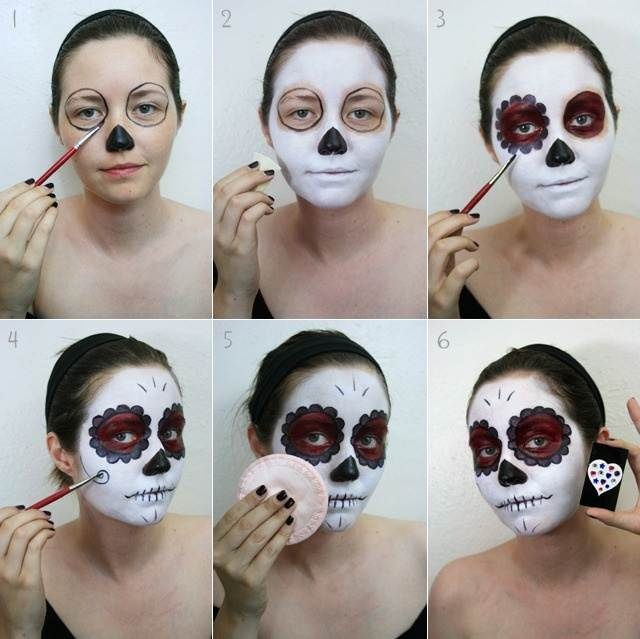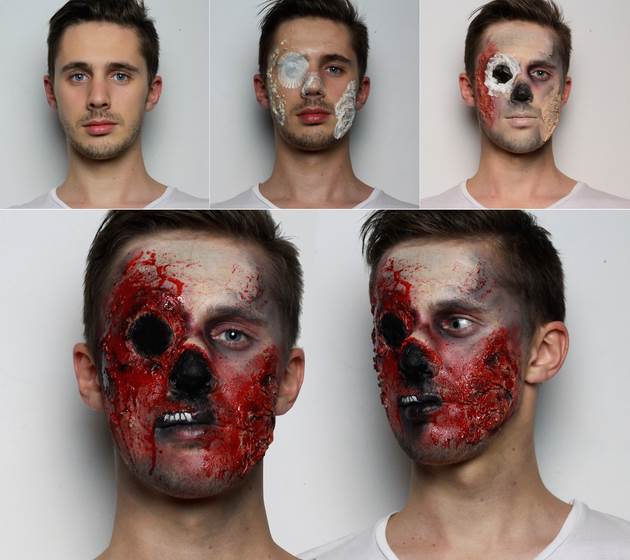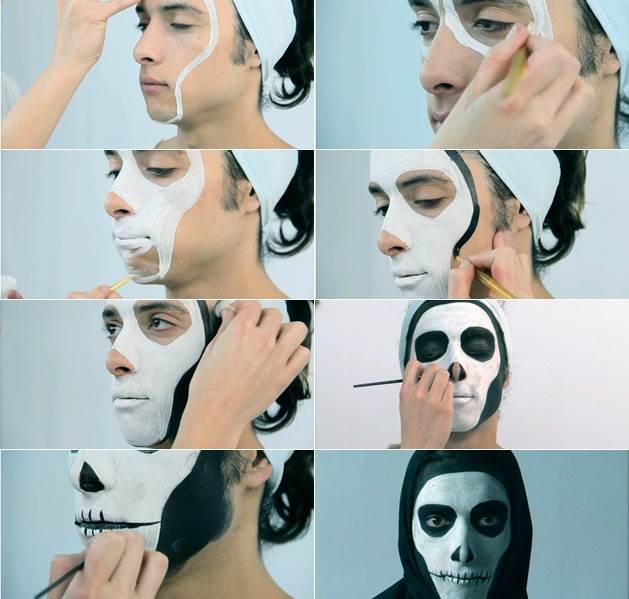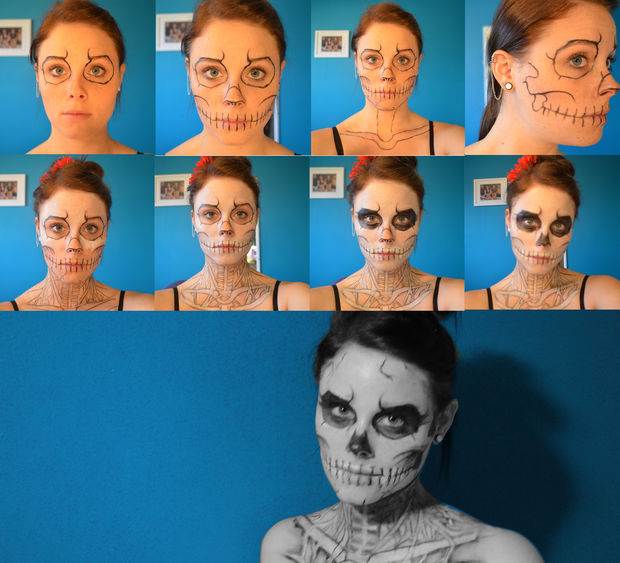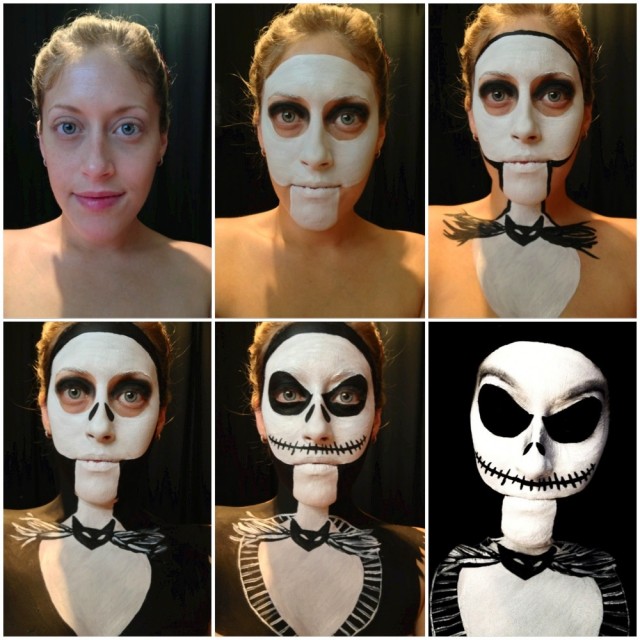 I hope that you have found these makeup ideas interesting and fun and I truly hope that I have helped you to pick a makeup idea for this Halloween. Which Halloween makeup is your favorite? You can share your opinion in a comment below. Thank you for reading! Enjoy in the rest of your day and stay up to date with the contents of Fashion Diva Design!