The runways are already heating up with the anticipated fashion trends from the 2014 Spring/Summer collections. Exciting new styles can be seen from several designers, grasping the freshness and energy of these warm seasons in their shapes and cuts. A host of new bags are on the horizon, most of which give off either a nonchalant attitude or an edgy strength in clutch design. Shoes are getting a throwback to private school chic. Jewelry for this coming Spring and Summer are meant to really accentuate some of women's best attributes, including the neckline and hands. So far, these trends have only been shown off on the runway. You can still get ahead of these fashion trends by incorporating some of these accessories into your armory before the crowds flock to these sure-to-be big hits of the season. What are some of the most important accessory fashion trends you should grab before it's too late?
Bags
Bags are one of the most visible accessories you can sport. They come in all shapes and sizes and can be designed to perfectly match every occasion – no wonder we all love to have them! This year, it seems like designers have pinpointed the clutch as the number one bag option for women in 2014 with several designers displaying many different types of clutches during their runway performances. Collapsible clutches, the ones that fold in on themselves when empty, emphasize how a woman can have both a relaxed and poignant style. Check out Calvin Klein's collapsible clutch animal print bag.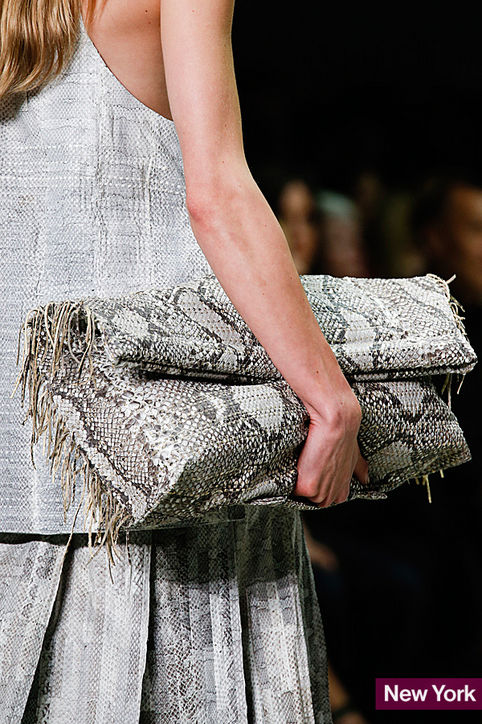 Fringe bags (yes, often fringe clutch bags) will be all the rage in the coming months as well, like this one from Proenza. These bags are supposed to jive well with the overall trend in most fashion areas incorporating and representing more natural and earthy materials and designs into clothing and accessories. Look at J. Mendel's snake skin bags.
Shoes
Although the jury is still out on what will be this coming season's hottest shoe fashion, a few strong contenders can be found on the scene. Like with bags and clothing, shoes styles as of late have been greatly influenced by the nature-in-fashion movement. Many of this season's shoe styles will show off at least a touch of nature. Are you a nature lover? Check out Rochas' fun feathery shoes or Creature of the Wind's formal flats with a touch of python. The classically modest styles associated with old private school uniforms, like the buckled thick-heeled flat, have made a surprisingly strong showing in this season's runway preview. See Rodarte's flat loafers for a great example.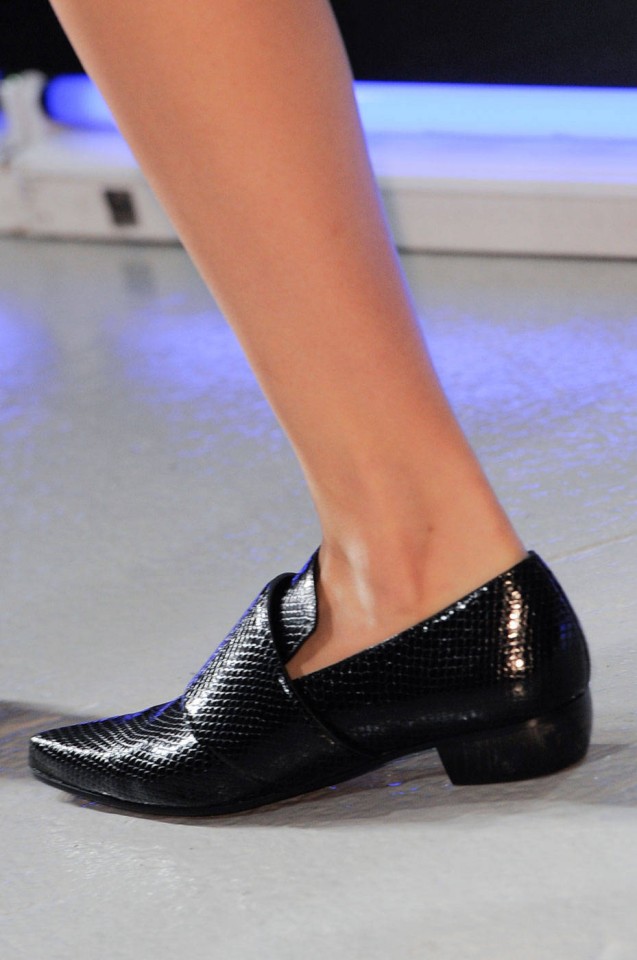 Jewelry
Jewelry this season includes a lot of poignant and exciting pieces embodying women's inner and outer strengths. Bold metals, especially those designed in the "ancient" style, have made a big come back this year, probably thanks to big hits like "Game of Thrones" that showcase similar beautifully handcrafted jewelry. If you like this style, have a look at Giambattista Valli's coiled bracelet.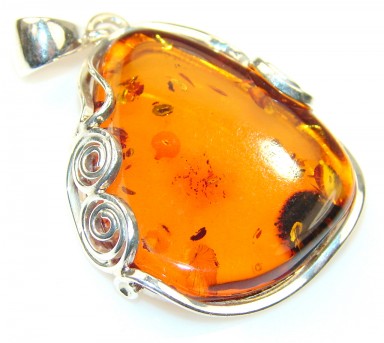 Amber stones jewelry made a splash in 2013 and is expected to accent many great styles in the Spring and Summer 2014 season. Jewelry made with amber stones is even believed by many to also have an effect on your health, thanks to the vibrations of the crystals that make up this fascinating stone. Why not jump on this trend and spice up your accessories while balancing out your energy levels?
The preview of the Spring and Summer fashion trends for 2014 reveal that we will have a fashion future that grasps natural elements and aims to both empower and represent women. Be at the forefront of these great trends by staying ahead of the game and having these styles ready for the day that Spring hits!