Hey my dears! I have made you an amazing collection of 4th of July diy projects to create at your home. All of the projects are very easy, quick and beautiful. Check them out and inspire yourself. Enjoy and have fun!
Stunning t-shirt that you can create in just a few minutes. Plus, your kid will like it a lot, believe me!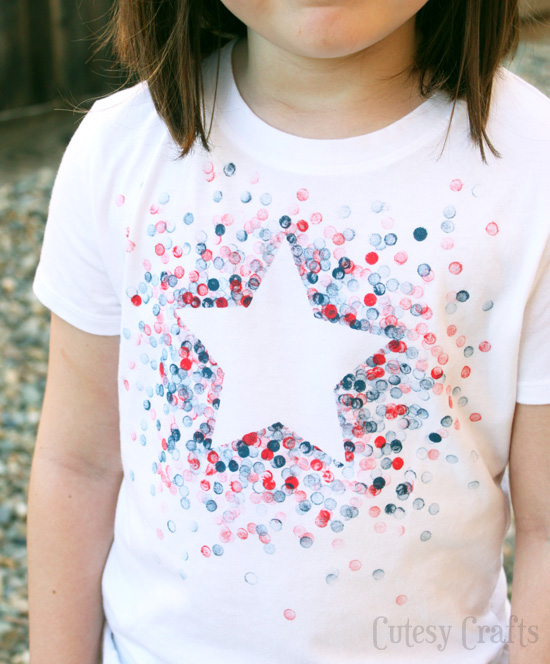 Gorgeous DIY shirt – perfect for 4th of July. Do you like it?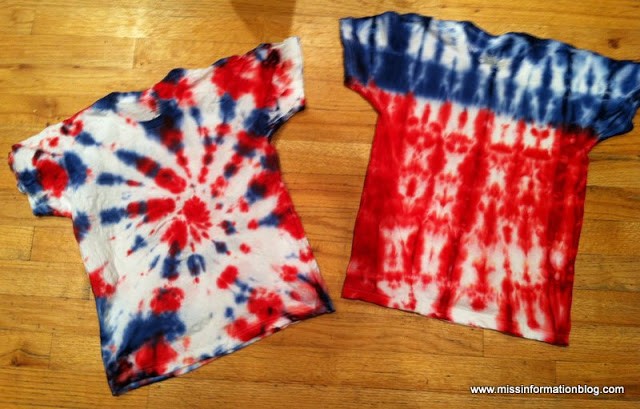 White t-shirt and spray is all you need for this project below. I like if a lot and I hope you will like it too.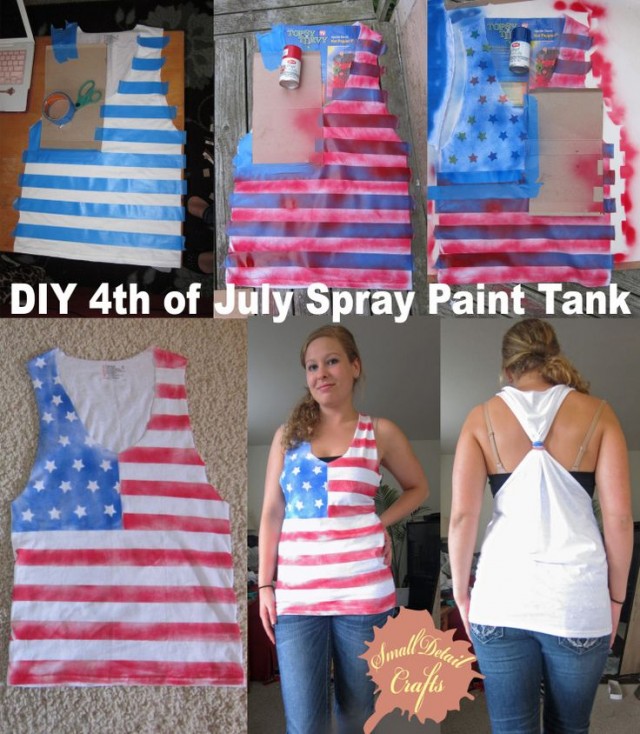 Check out the tutorial below and learn how to create a bandana flag t-shirt in just a few minutes.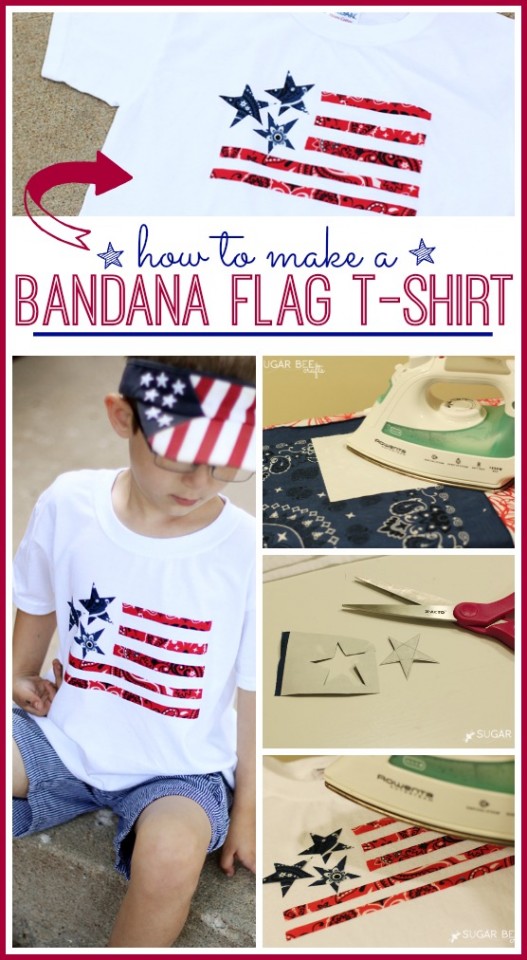 Cute diy patriotic headband to try right now. Try it out right now.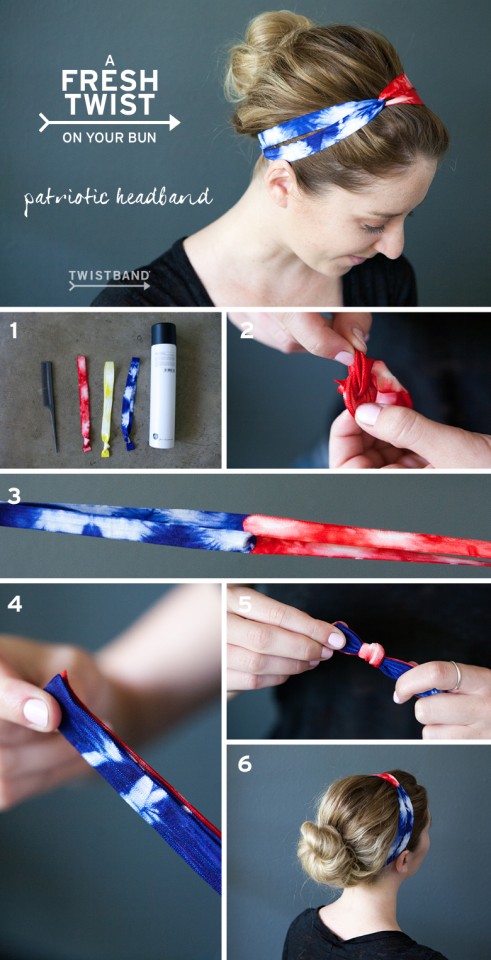 You are just 7 steps away form an amazing pair of shorts. Take a look at the tutorial below and make these fancy 4th inspired shorts.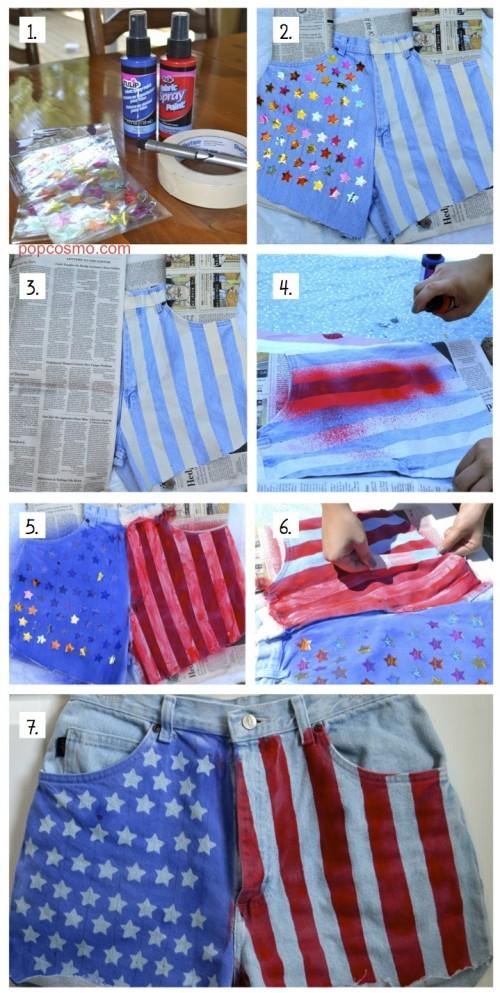 This is the easiest project for me. We all have a pair of old jeans that we don't wear a lot. So, why not transforming them into a magnificent pair with flag cuffs. Follow the link below the picture and learn how to cuff your jeans in a few minutes.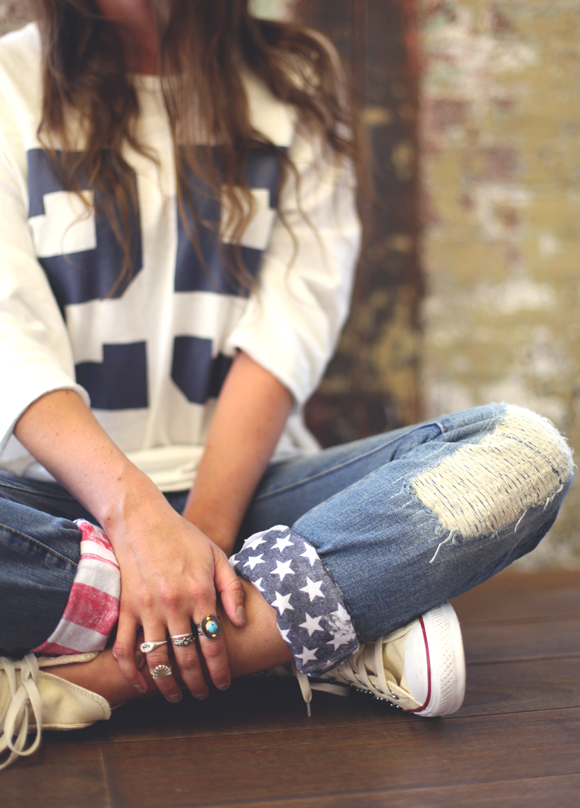 Luxurious and fancy diy shorts to make for 4th July. For this project, you will need fabric paint, studs and old shorts.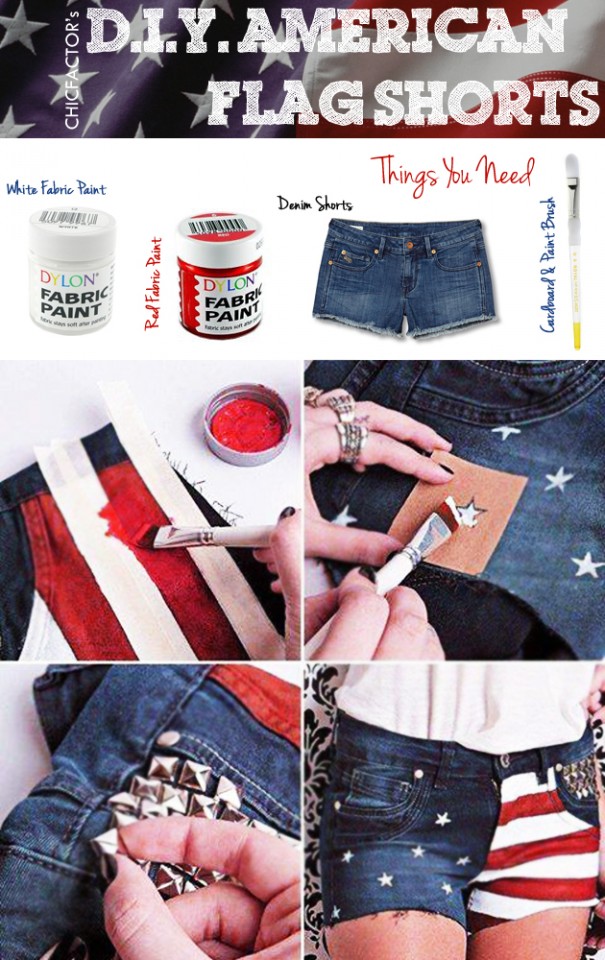 Marvelous DIY converse sneakers that will take your breath away. This project is very easy and quick and I like it a lot.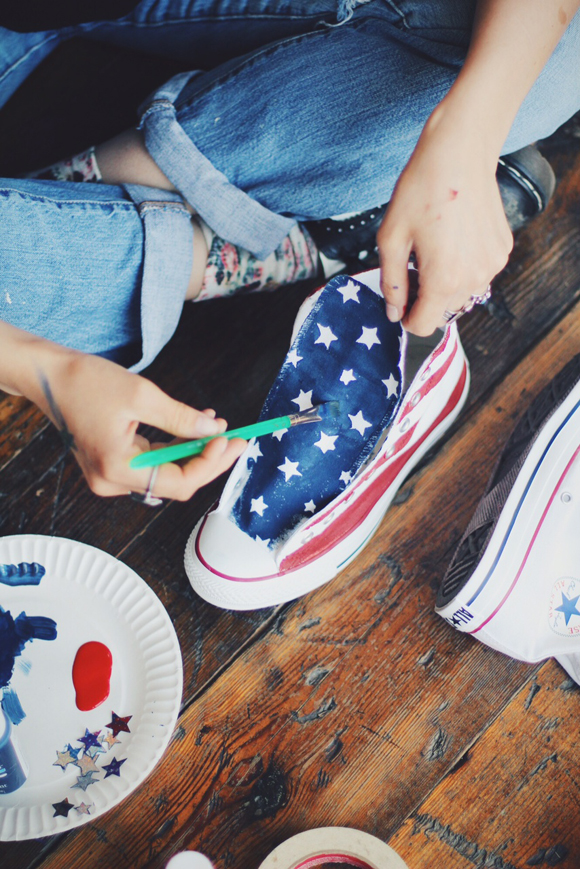 Stunning necklace with stars. Fascinating project that will fit you perfect with everything.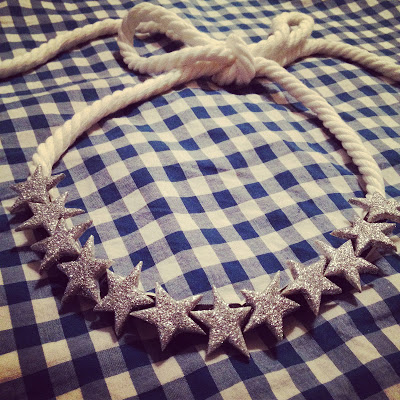 My favorite project – 4th July inspired earrings to complete your outfit on this day. I like them a lot and I truly hope that you will like them too.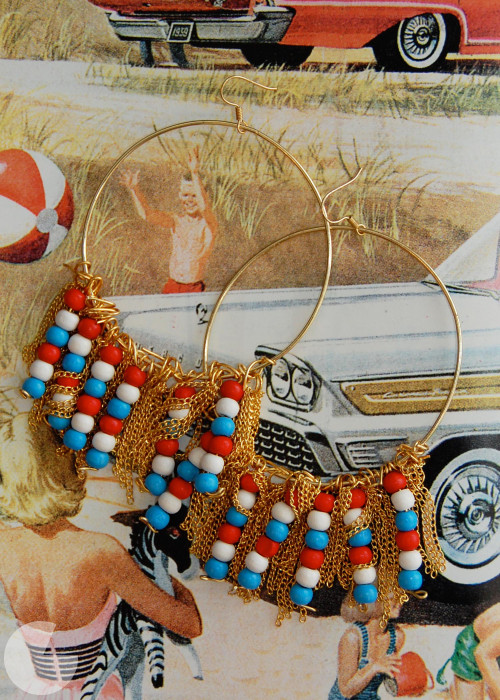 Why spending money on sophisticated and expensive shorts for 4th of July, when you can create the same one at home. You have the steps and what you only need to do is to follow them!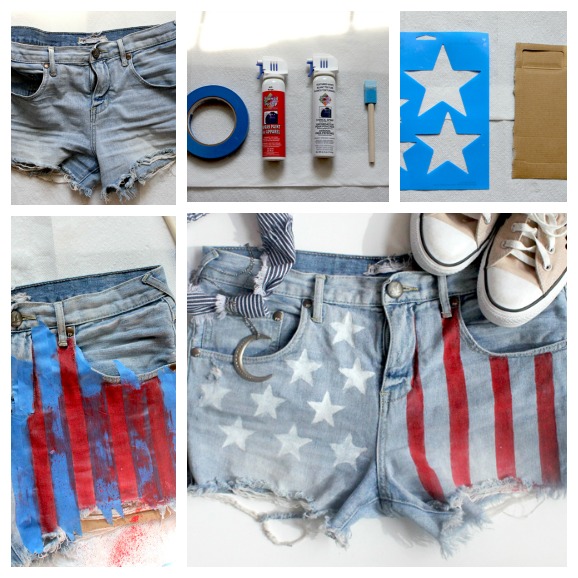 Interesting and fun project to try at home. I really like this hand painted tee. Do you like it?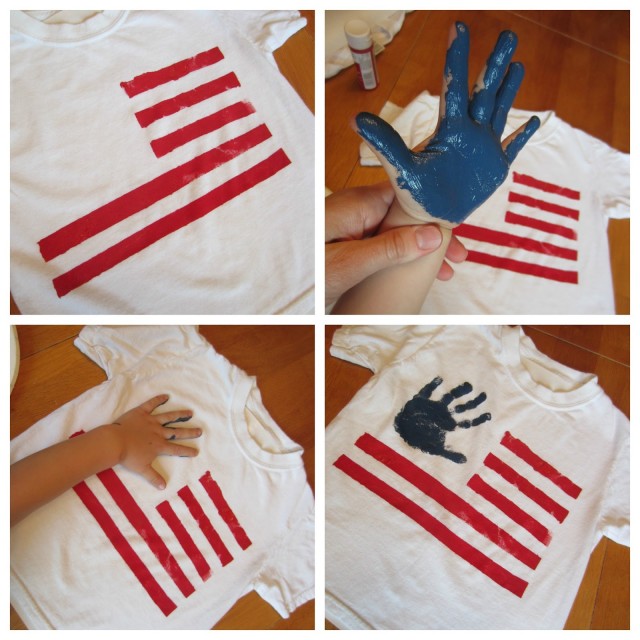 Did you know that you can give a new look to your white espadrilles easily? Of course you can! Add the spirit of this beautiful holiday in just a few steps. Follow the steps on the picture below and make a pair of shoes for you and one for your lovely child.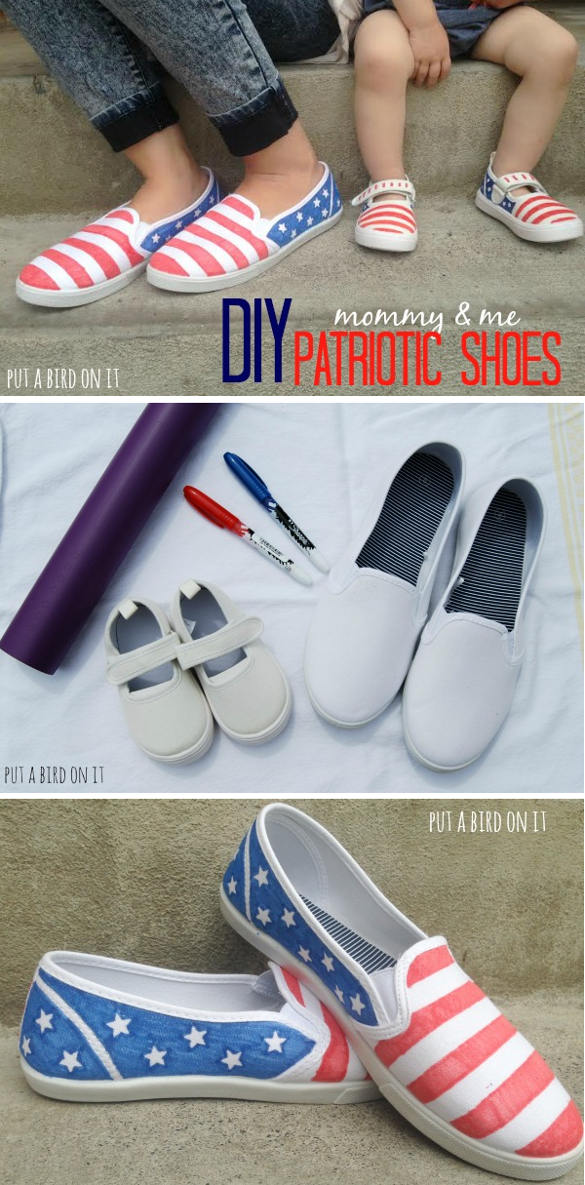 Thank you for reading! I hope that you have found these projects interesting and you will try them out soon. I can't decide which one is my favorite yet, which one is yours? If you have some other fun ideas for 4th of July, please let me know. Feel free to leave me a comment below! Enjoy in the rest of your day and stay up to date with the contents of Fashion Diva Design!