During the festive season, our skin starts to feel dry and a bit dull compared to the summer months.  This is actually quite normal, not only because we don't receive as much Vitamin D from the sun, but also because of the cold weather causing our skin to lose its natural moisture.
How to Tell If You Have Dry Skin?
Have you noticed that your skin looks discolored or maybe even experiencing skin hyperpigmentation? Sometimes not even the top moisturizers can help heal this skin tragedy, but you can find ways that will boost your glowing skin easily!  
We'll be covering everything you need to know to easily fix your dull and dry skin, you'll have glowing skin after trying these tips and tricks and it will last all the way through the Christmas season.
From adding in some of the best anti-aging tips to natural ways to banish skin hyperpigmentation, we've got you covered!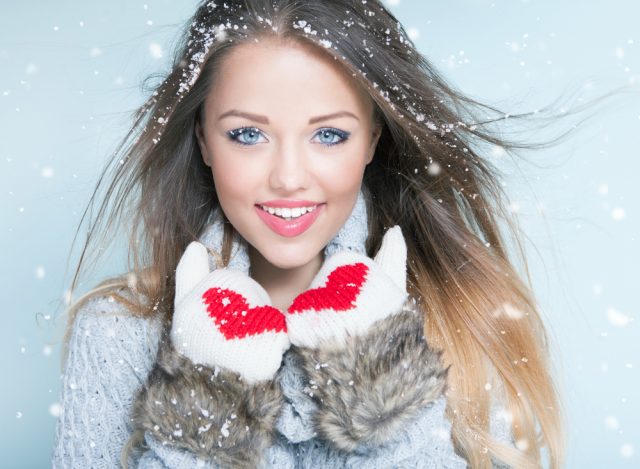 Exfoliate Your Skin
When you find an exfoliator that's gentle, it will help smooth your skin, so you will naturally reflect light, making your skin look radiant. According to Jeannette, an assistant professor of dermatology, at the school of medicine in NYC, she says that when you take the time to exfoliator you'll get rid of the dead skin cells that collect on your skin.
When you have an abundance of dead skin cells on the surface of your skin, you skin complexion will look dull.  She suggests exfoliating at night, so you can wake up looking refreshed and radiant.
The trick is to find an exfoliator that works for you and your skin, not something too rough that will lead to more skin hyperpigmentation, but something gentle that gets the job done. There are tons of ways to exfoliate your skin but around this time of year there are special holiday scents you just have to get your hands on!
What's your favorite holiday scent for skin care, we'd love to know!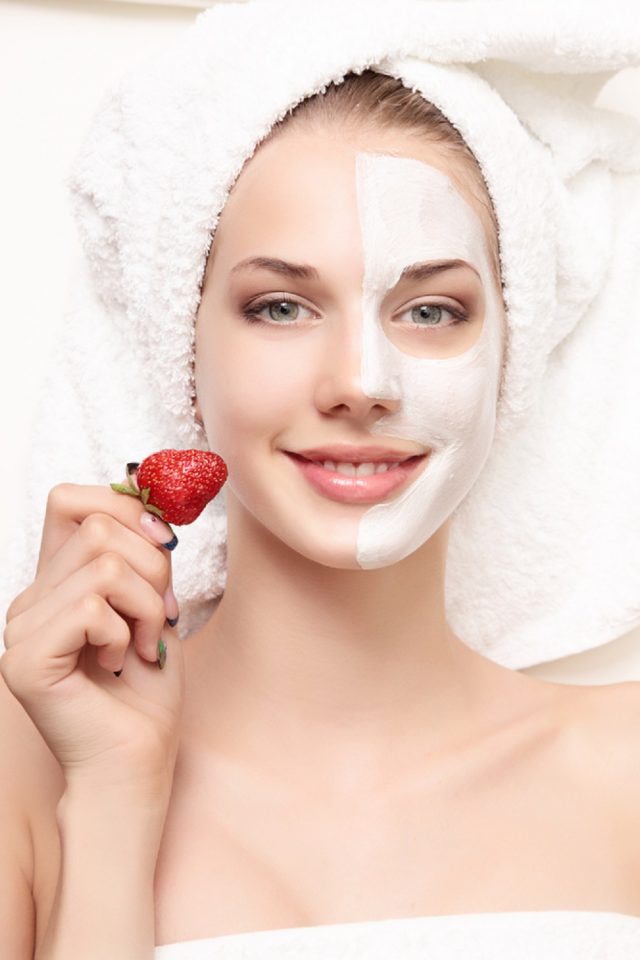 Using a berry and honey mask is a great way to boost your natural skin radiance!  You'll find that after using this mixture your skin will feel soft, clean, and less textured than before applying.  
The antioxidants in berries will help refresh your skin, while also acting as a gentle and natural exfoliating product.  The honey will also add a natural glow to your face, while also making sure to remove all the debris and clogged pores.
Berries offer a unique element to your health, not only will they improve your skin's hydration and will diminish the appearance of fine lines and wrinkles, making your skin look plump.  If you choose to use acai berries, the seed oils will also add in the benefit of Vitamin C, which will end up protecting your skin further for a longer amount of time, protecting yourself from free radicals you pick up throughout the day.
Honey also shares some unique benefits that can help save your skin, the perfect best anti-aging elements, a natural antibacterial for your skin that's gentle, as well as how moisturizing it can be which is perfect for the winter months.
Not to mention how festive this home DIY mask recipe can be, it smells wonderful and it's instantly relaxing when you use it!  You won't be able to get enough!
When you're running short on time and don't have enough ingredients to make a home DIY mask to rehydrate your skin, you might want to keep a compact of highlight with you in your bag at all times.
When you use a simple highlight on your skin, you'll find that it instantly makes your appearance look more warm and radiant.  While highlighters aren't something that will actually hydrate your skin, they are a beauty tip that will instantly make your skin pop naturally or with a full face of makeup.
Depending on your skin tone there are many options for different highlighters.  There are warm and cool tones.  But if you are looking for a refreshing and warm glow for winter, we suggest going with the warm toned highlighter.  
To properly apply highlighter, just take a small amount of the product, add a bit to your nose bridge, the tip of your nose, the arch of your brow bone, you cheekbones, your upper lip and finally your chin.  If it's too intense when you apply it, you can diffuse it by using a moist beauty blender.
Plus with all the amazing holiday products coming out around this time of year, you're bound to find a special limited edition holiday highlighter perfect for your purse! Don't miss out because they won't be around for long, so grab them while you can!
An easy and non-product way to upgrade your beauty routine is to just get some sleep!  When you have a healthy sleep schedule and you sleep smart, you'll easily find that your skin looks more hydrated and healthy every morning.
We suggest that you also start experimenting with skincare routines for the morning and night so you will always be putting your skin first.  By simply using one of the top moisturizers before bed, and after 8 hours of rest, you'll find that your fine lines and wrinkles will be much less noticeable and you'll look years younger.
According to skincare professional, Michael Breus PhD, if you receive less than 6 hours of sleep each night, you're going to see signs of onset aging and drowsiness.  This can also lead to dry and cracked skin, clogged pores, and even blemishes from stress.
So instead of staying up late, try sleeping properly from now on so you skin can be clear and more radiant this winter!  So turn on the holiday music and get some rest, you deserve it this year!
Conclusion
From figuring out if you have dry skin to learning how to upgrade your festive beauty routines, it's up to you to find what works best for you and your skin type.  From holiday scents and home DIY face masks, you'll be set for the holidays, and your skin will look fantastic!
You'll find that some of these hydrating tips are also some of the best anti aging tips as well.  Because of how delicate your skin is, no matter what type it maybe, you'll find that hydration plays a big role in how youthful your skin looks.  Are you ready to make the difference when it comes to your skin?
Will you be changing your festive beauty routine and adding these fixes to your daily life?  We'd love to know what kind of tips you use to make your skin look and feel great during the winter!