Having a fashionable and stylish home is not so difficult. And you don't need the help of an expert to do that. But, having your home clean all the time can be a big challenge. Ease your life and check for an apartment cleaning service that will keep your space shiny when you don't have time.
Home decor is something that you can play and experiment with, while following the basic guidelines. Did you know that you can style up your home all by yourself? To achieve that, you need a few helpful tips and tricks. Read on and find out more about the Stylish Home Tips that you really need!
Add a personal note
By adding your own personal note, you can make the home feel like your own. Infusing personality in your own space is so easy. All you need to do is to display some things that mean so much to you. In this group we can put: family photos, souvenirs from your travels, DIY's, or anything that relates to your hobbies and interests. You can always personalize your home with  custom canvas prints. Current sale for the summer: 87% off! The frames start at $19.99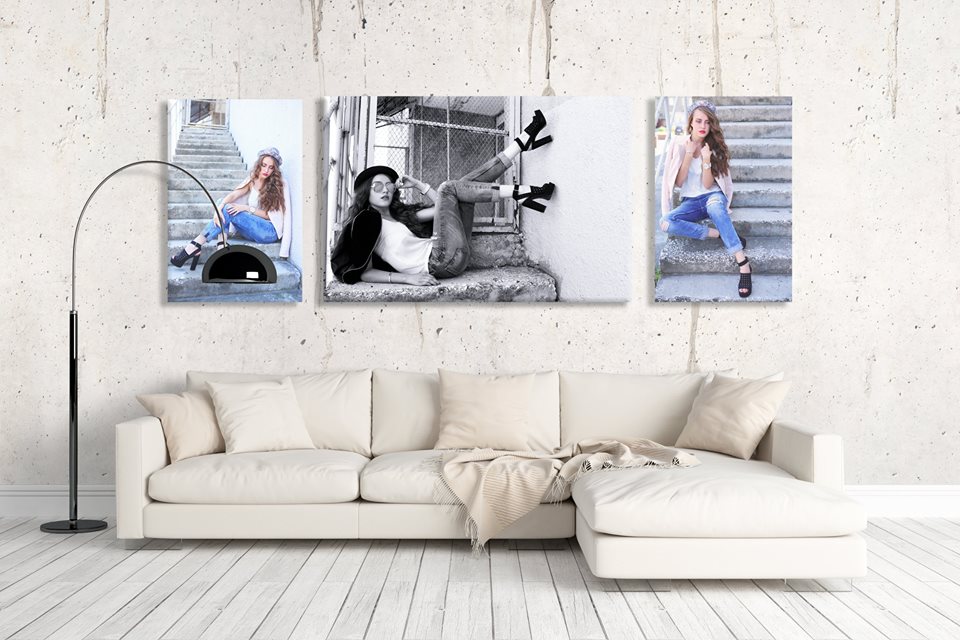 Add dimension to the decor
Dimension is the key to giving your home decor the professional look. When you look at all the pretty and stylish homes on the internet, you will see that they all have that "something". And that is achieved by incorporating dimension. Whenever you are styling a surface in your home such as a coffee table or shelf, you need to follow a few guidelines.
The perfect formula for adding dimension is: something horizontal, something vertical, and something outstanding. Let's brake this down. You will need something horizontal that will act as a base. It can be a stylish tray for example . Next, you need a tall item such as a vase or candle holder. It is a great way to add dimension. To finish your styling, add an object of interest. It should have unusual shape, pattern, or texture.
Always group your decor items. Small items spread around the space alone will look so awkward. Hence, groups of odd numbers look visually appealing. You can go for three or five  decorative items. 
Must-have decorative objects
The decor is the thing that brings charm into a space. There are a few types of decorative objects that work well for any space:
A stack of books is a thing that you will see in all the pretty and stylish homes on the internet. And they are not only there for reading. This is a thing that is used for decoration, and not only for the bookshelves. You can use a stack of three books to elevate a small decorative object. Or, you can just add it to your coffee table styling.
Greenery really makes a difference. Fresh flowers or potted plants, choose the one that is a better option for you.Luckily, there are lots of domestic plants that do not require special care at all.
Throw pillows will make your home look cozier. Add one wherever you can: sofa, chairs, and do not forget the bed.