Hey divas! I have a collection of fantastic shoe hacks you must see. All of them are very interesting and fun and I'm sure that you will like them. Check them out and inspire yourself. You may find your next diy project or a solution for the problem that was bothering you for a years here. Enjoy and don't forget to stay up to date with the contents of Fashion Diva Design!
Learn how to apply rhinestones on your wedges.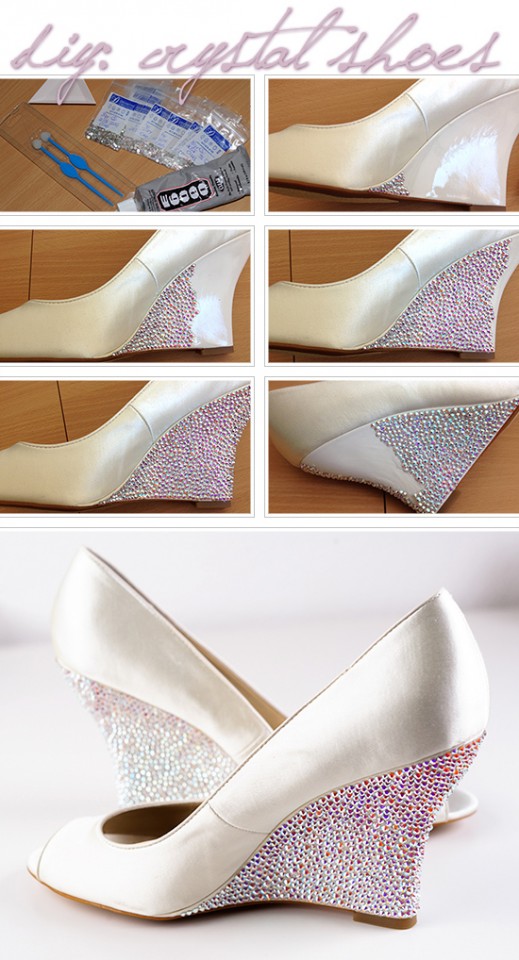 You can give a completely new look to your sandals with an acrylic color. Pick the color that you like the most and try this tutorial out at your home.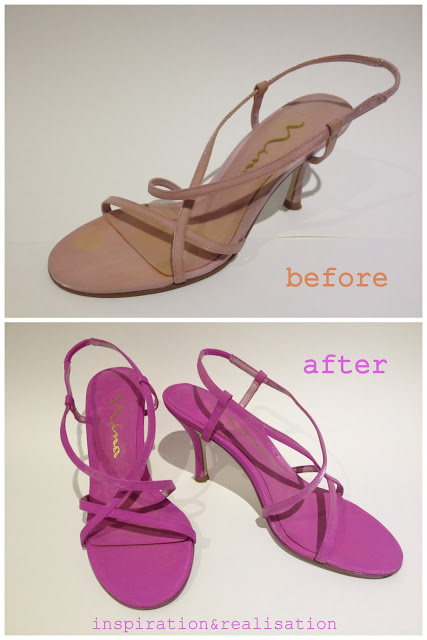 You can embellish your converse sneakers with spikes easily and quickly.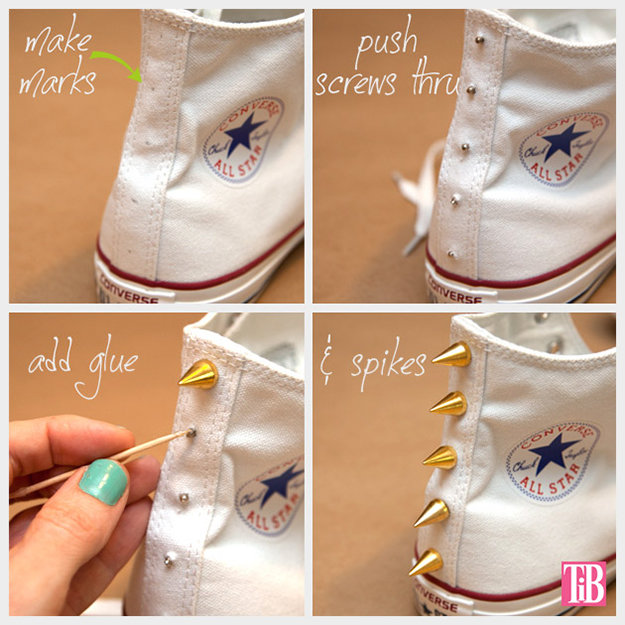 If you don't want your kid to slip around, then you should glue coins to its shoes. Lucikly, there are plenty of websites that will offer you the best glue for shoes out on the market today to help you achieve this result.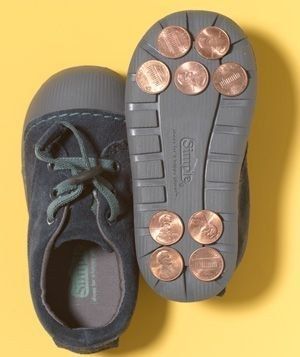 You can make your leather shoes shiner with a glass cleaner.
I have found a solution for cleaning your suede shoes. You can clean the stubborn dirt with a nail file.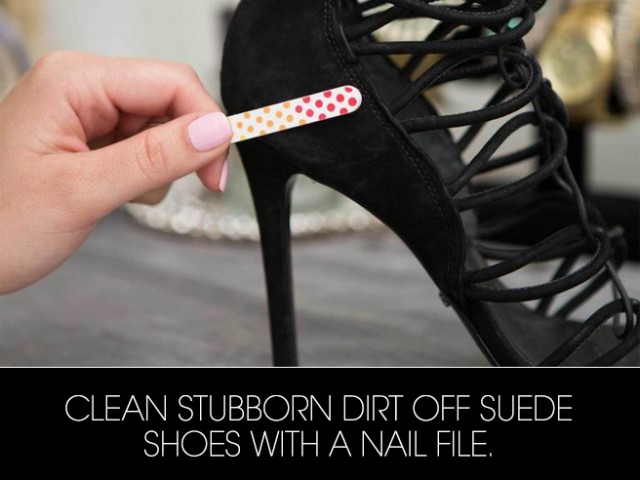 You were searching for a solution to break in your new heels? I have a perfect solution for you. You will need a blow dryer and socks. Take a look at the picture below and solve all of your problems.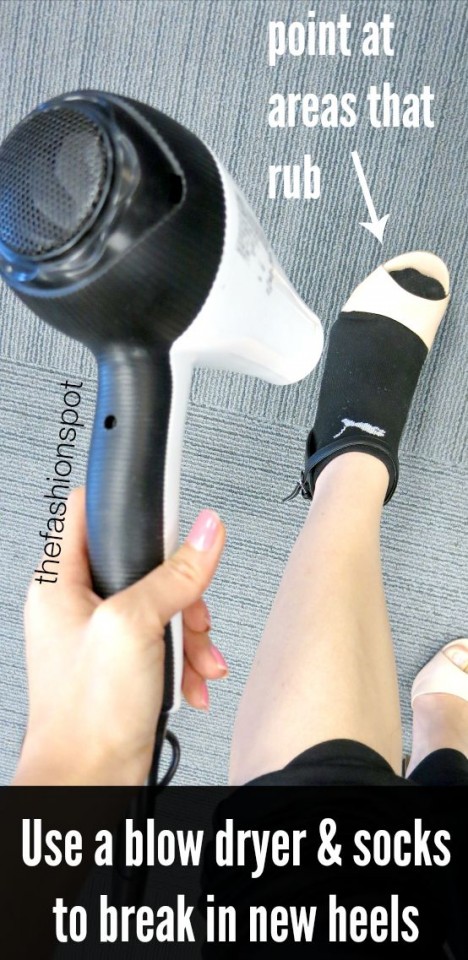 You can completely transform your old shoes with a red glitters. If you have put on back in your wardrobe your old shoes, find them and transform them in a few seconds.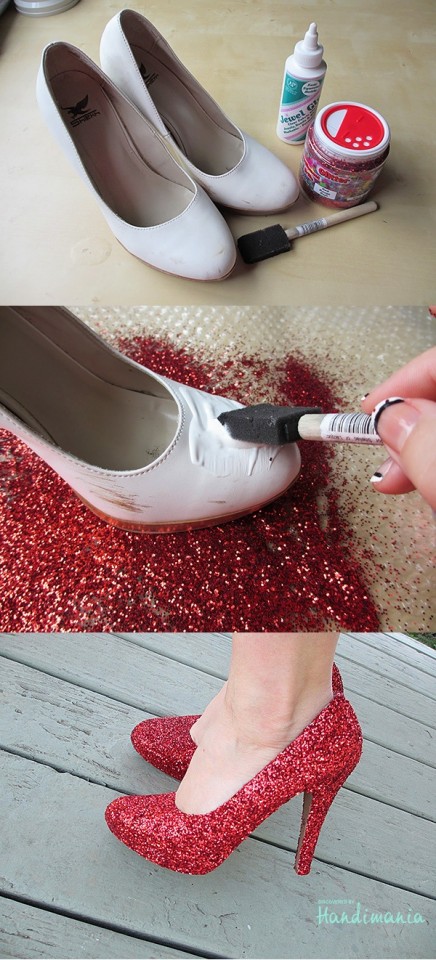 I really like this tutorial because it is very unique and fancy. You can pick the color you want and paint the soles of your shoes in a few minutes with a nail polish.

You were wondering how to stretch your shoes? Fill a bag with water and put it in your shoes. Keep in mind to sealed the bag well, before you put it in the shoes. Then, put them in the freezer.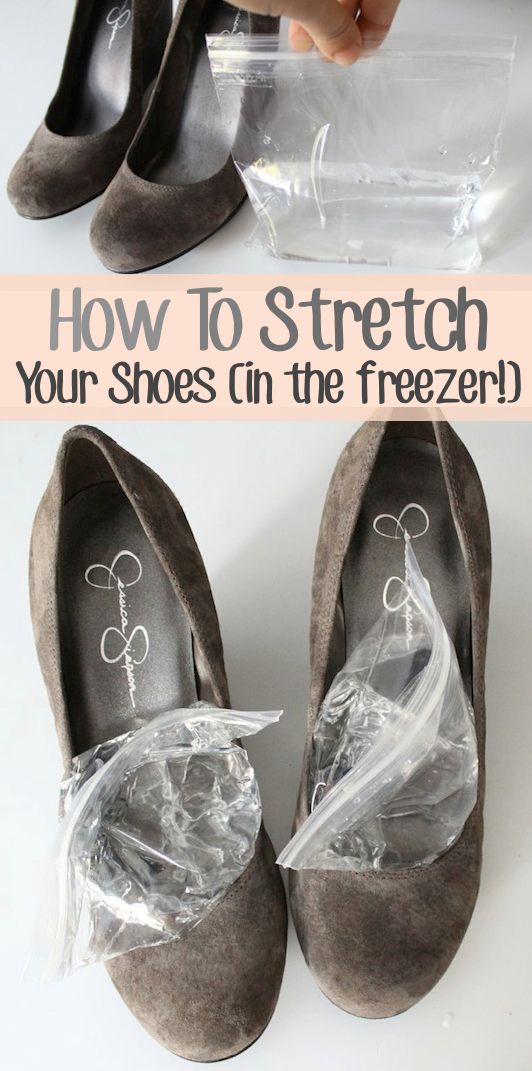 You don't need to spend money on a new shoes anymore, because there are million of tutorials on the net that will help you make your own shoes at home. The cap-toe shoes are the easiest for creating and what you will need for this cap-toe shoe project is a scotch tape and shoe spray.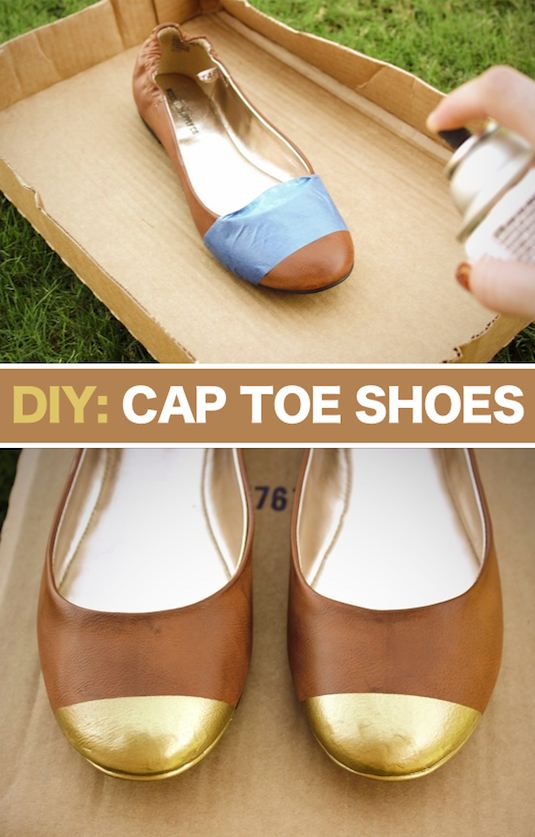 You thought to throw away your old boots, right? Stop! I have a solution for you that will give a new look to your old boots. What you will need is:
towel
vinegar
shoe brush
hair conditioner
body soap
waterproofing spray
spray bottle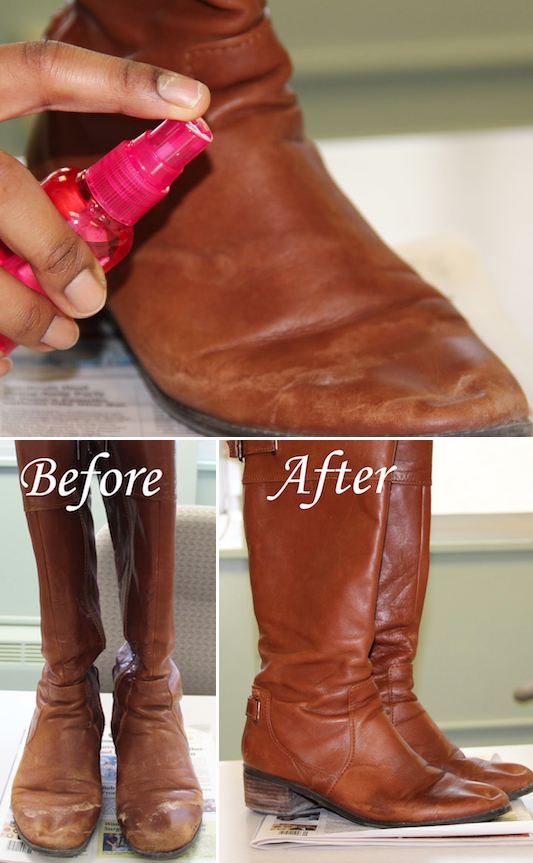 You can fix the scratches on your heels easily. Take a look at the picture below and see the difference. What you will need for this amazing shoe transformation is glitters and glue.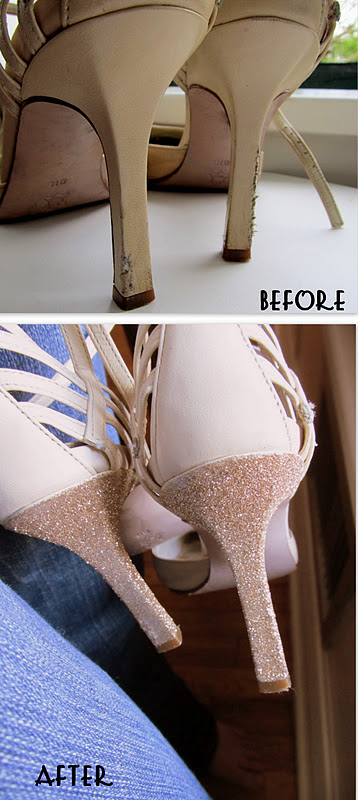 а