Hey Divas, I have Fantastic DIY Clothes Ideas for you today! You don't have to throw out your old clothes anymore, because now you have chance to do pretty cool makeovers that can enrich your closet and embellish your look without spending money on a new things. I have made an extraordinary collection of diy clothes ideas to inspire you and to increase your creativity. All of these pieces are quick and ease to make. When you see the results in the gallery below, you will stay speechless because all of the clothes are magnificent you will like them for sure! Check out the instructions and improve your diy skills and techniques.
DIY Clothes Ideas
Your everyday t-shirt can become fabulous in a few steps. I love this makeover! You can wear the new shirt everywhere, because it looks lovely especially on the back. It can be worn with skinny jeans and flats. What do you think?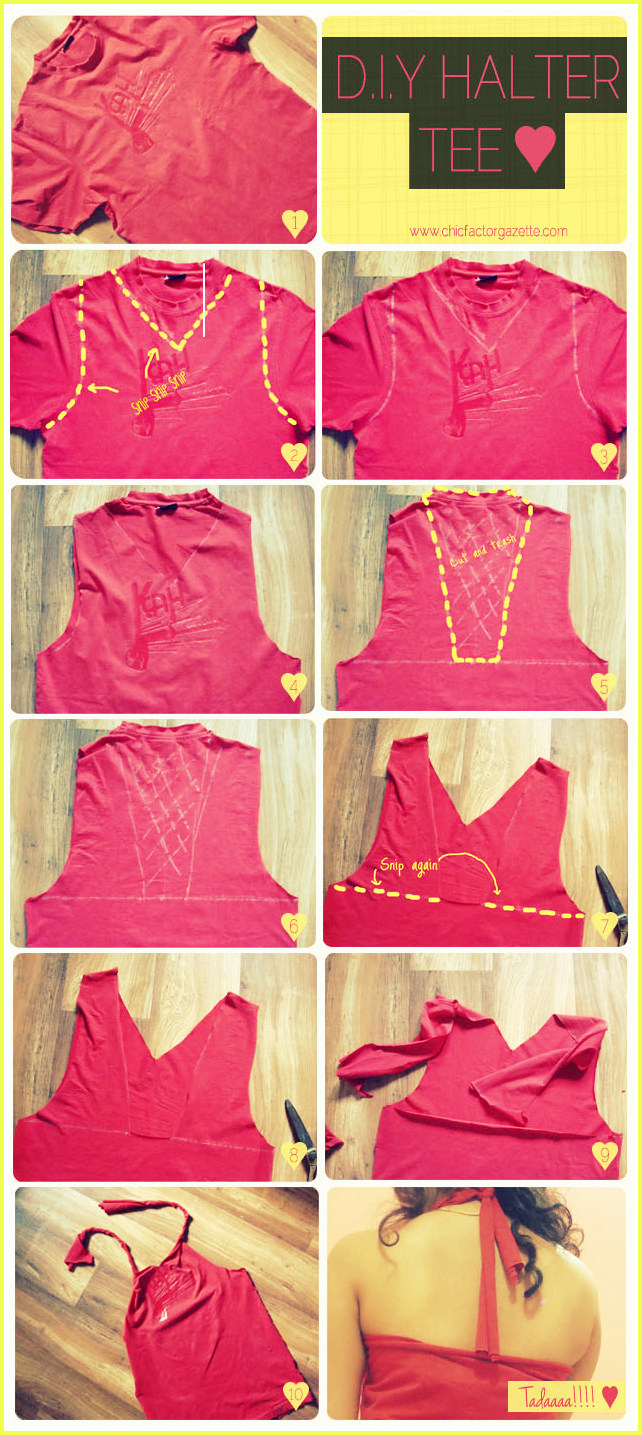 You don't have to spend money on a new jeans, when you can give the old ones a new look. With the tutorial below you will learn how to rip your jeans. I didn't know this trick, so I found an old pair of jeans and I ripped them. It took me only 5 min to get the right results. Ripped jeans are In, so try it!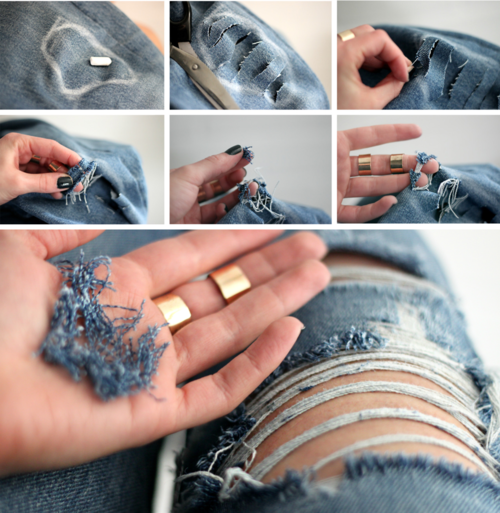 The sweater that you don't really like can get another face and the picture below is a proof of that. Follow the instructions and you will get totally new design in a few minutes. Do you like this makeover? It is very different from the previous one.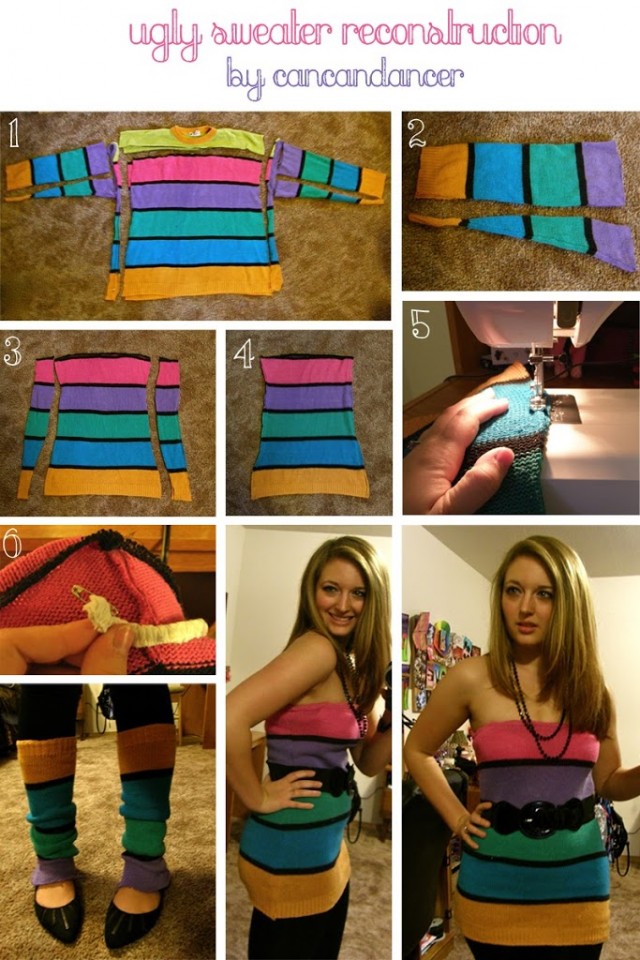 You were dreaming about one-shoulder blouse!? Stop searching, because now you can diy it by your own, without spending a fortune. Follow the instructions and make this "night out blouse" at your home.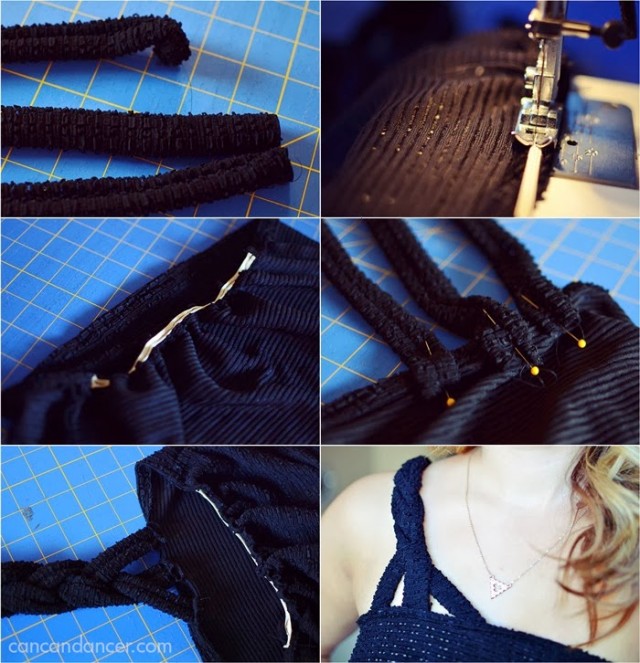 Unique and lovely t-shirt that will make you look fantastic. I love this idea and apparently you won't find such design in the stores. It will look fabulous with shorts or jeans and flats. It is perfect for your daily walk, picnic or you can wear it when you go out with your friends.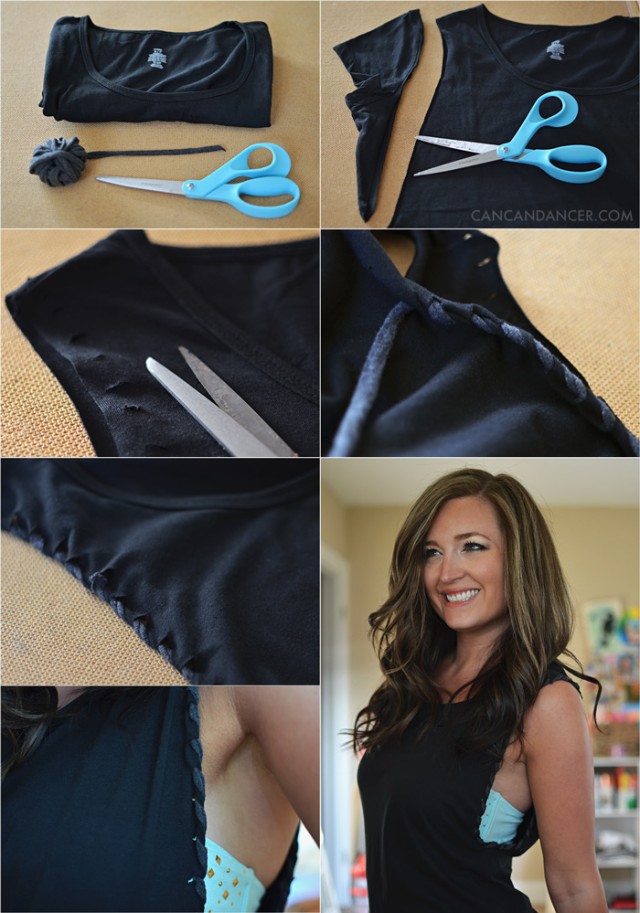 Your white tee can look so different too in a couple of steps. Follow the instructions and get your new fancy shirt with a bow. I like it white, but you can paint it in the color you like the most.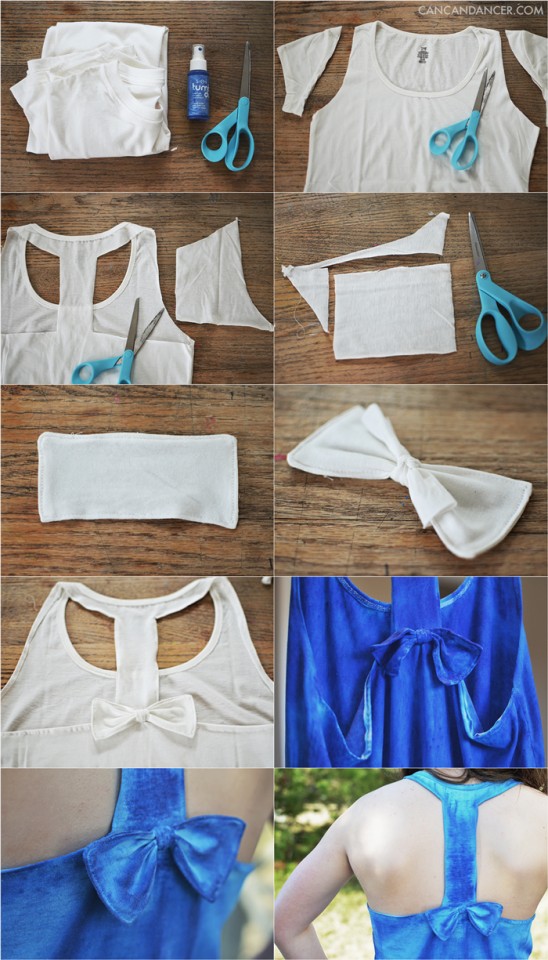 What do you think about the t-shirt below? It looks cool and it is easy and quick to do. I like it very much and it will be my next project for sure!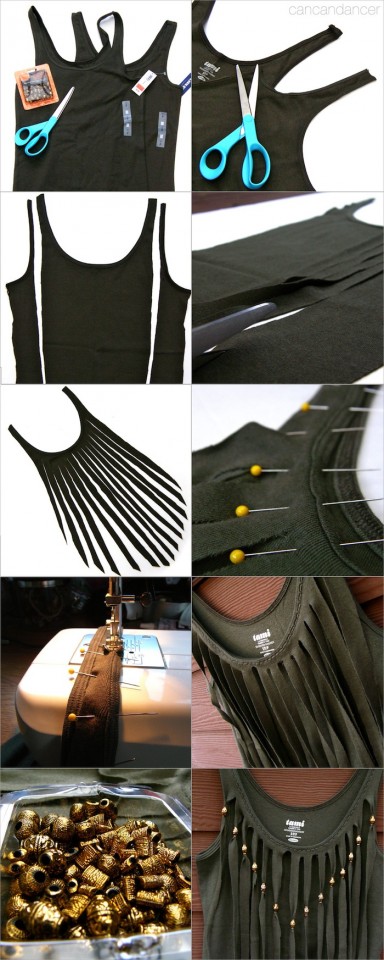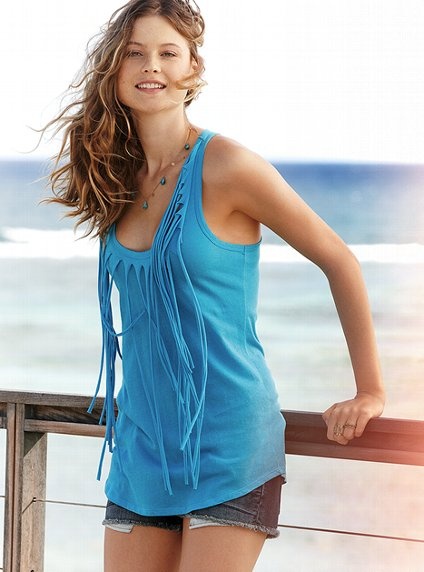 Oh my God, this is the simplest project that I have ever seen in my life. If you don't want to ruin your shirts, then get one from your dad or boyfriend (they have an old t-shirt that is stood in their closets for sure) and do this project by following the instructions.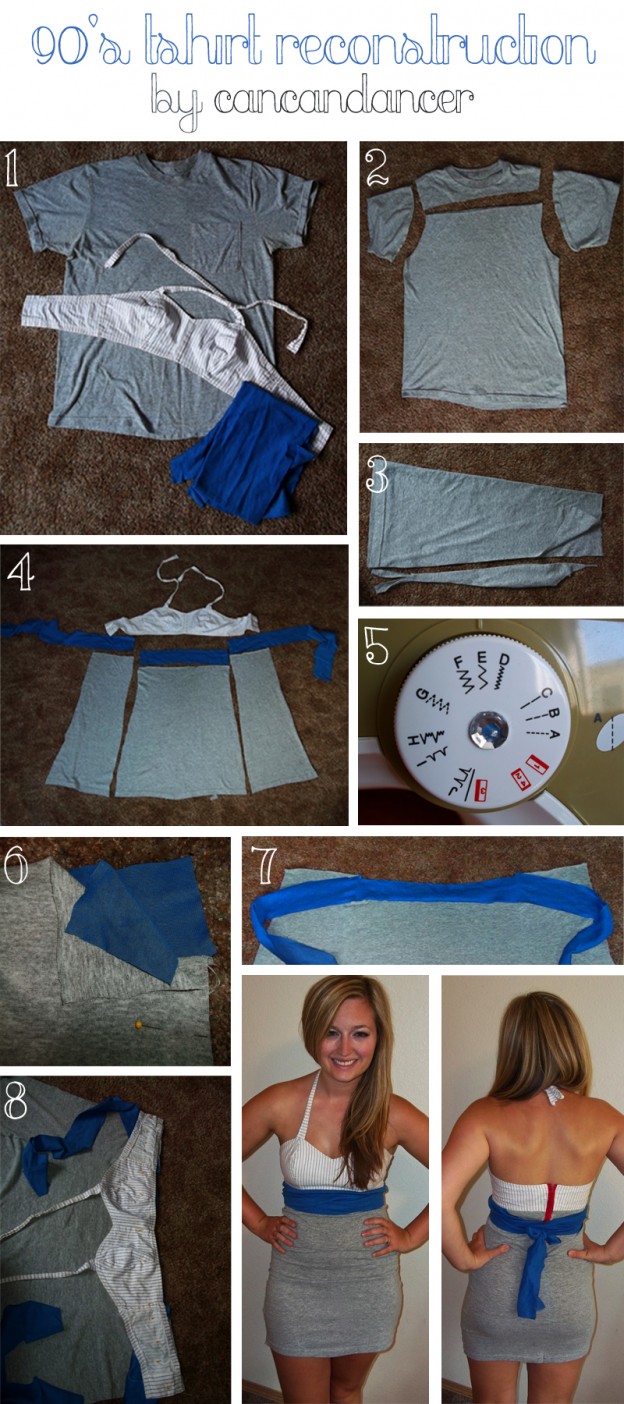 You were looking for a nice skirt? Here it is! You don't have to spend a fortune and you don't have to go from store to store anymore. You have 10 steps that you should follow to get the final result. Although black, you can make it in the color you want!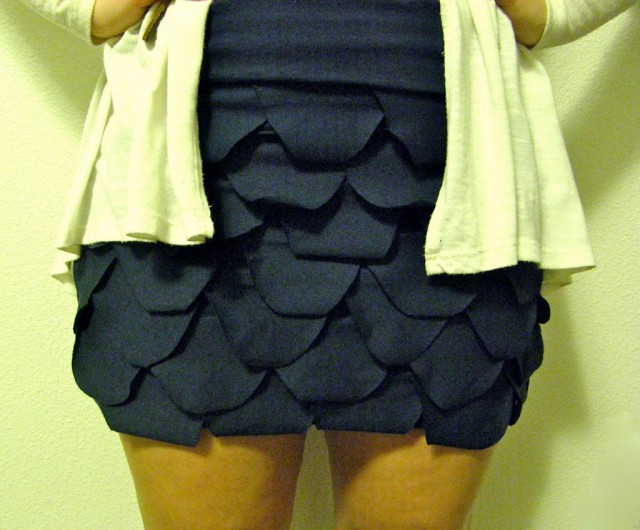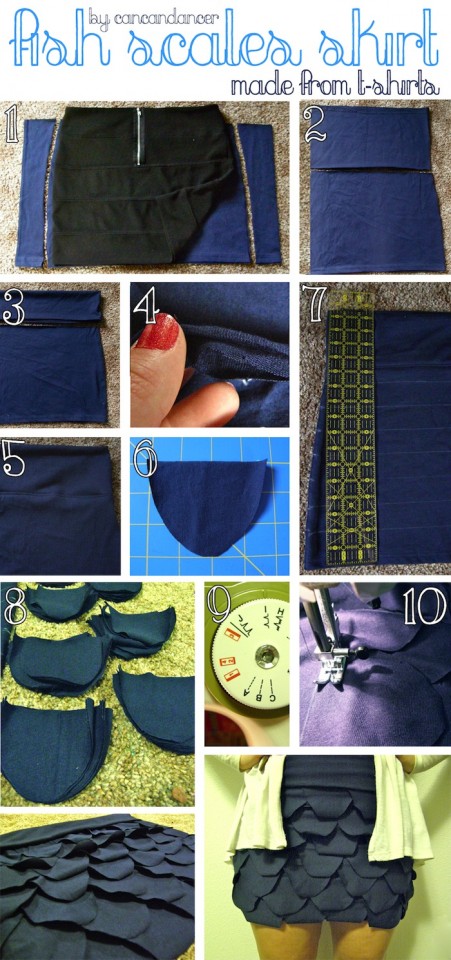 I must recognize that this is my favorite from all of these fantastic diy clothes ideas! It looks fabulous and it is perfect for the both, days and nights!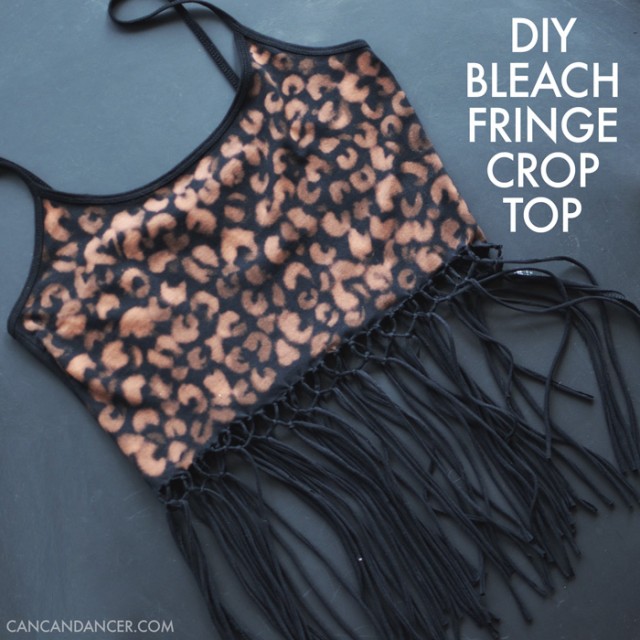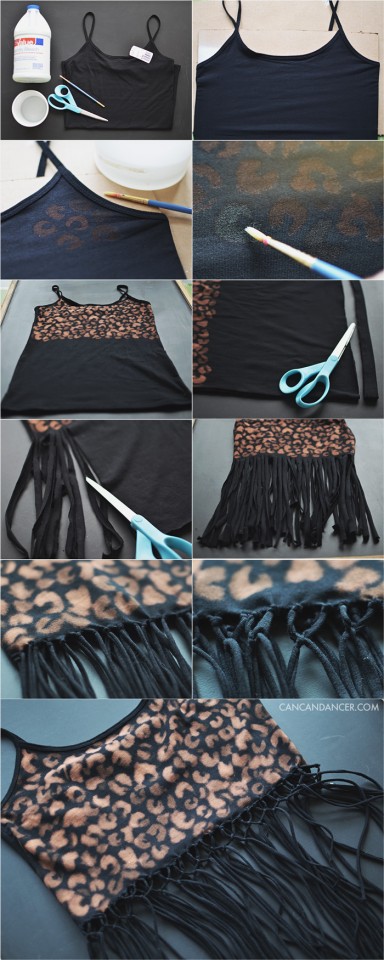 Thank you for reading! I hope that this post of Fantastic DIY Clothes Ideas was useful for you. If you have more ideas, please leave me a comment below. Enjoy in the beautiful day and stay up to date with the contents of Fashion Diva Design!