Like all other seasons, fall has its own set of fashionable trends that you'll love to embrace and really show off, whether you're headed back to school or you're a working adult who wants to upgrade their look as the weather changes.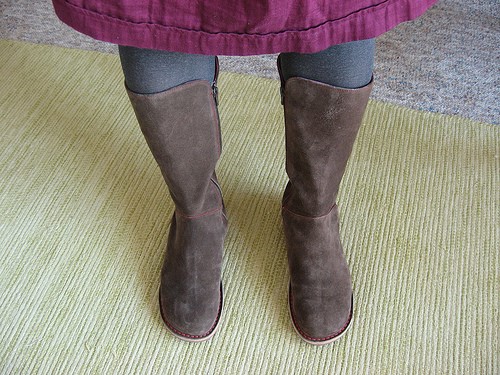 Photo by Jen Kim
So what are the fall trends that you should keep an eye out for this year? Continue reading to learn more so you can look elegant and chic every day of the week.
Eye Makeup Featuring Metallic Hues
Are you ready to update your eye shadow palette for the fall? Then stick with purchasing metallic shades that really pop. You can go with any color that you prefer, and you can opt for a more subdued look or a brighter, more dramatic look, depending upon whether you're aiming for a casual or glamorous appearance. Regardless what you're wearing, your eyes are sure to stand out and take center stage.
Nail Color Trends
If you love painting your nails, you can stick with white, which is still very much in style this fall season. In fact, it's the ideal shade for transitioning from summer right into fall because it works with a tan just as well as it works with a sweater. Just stick with opaque white, as it works on every skin tone and is always dramatic.
Low Ponytails
Do you love tying your hair back but you prefer a more low-key appearance, rather than one that makes you look like you're trying out for the cheerleading squad? Then stick with low ponytails, whether you tie your hair back or to the side, and whether you're going for a sleek look or a messy look. You'll appear totally sophisticated and totally fashionable this fall as a result.
A New Take on a Classic Ankle Boot
Rather than the low ankle boots that were fashionable recently, stick with a new pair of boots this fall that will extend up past the ankle to around the middle of your calf. This is a great accessory to a pair of cropped pants or a skirt that comes down past the knee. Just make sure you opt for a pair with a chunky heel, as thicker heels are taking over and leaving stilettos behind this season.
Cape Styles
Believe it or not, capes are really in style this fall, but they aren't your typical capes. Rather, designers have focused on cape silhouettes that could actually be faux sleeves or even a dress. This is definitely a unique trend, so you may need to get used to it, but if you're bold and you really want to stand out in a crowd, you should definitely add this to your current wardrobe. However, if you would rather play it a bit safer yet still refined, classy, chic, and trendy, opt instead for a dolman sleeve dress this season.
With so many amazing fall looks this year, it will probably be hard to pass up any chance you get to purchase new clothes and accessories that exude all of the latest trends.