Hey my lovely divas! How are you? Some of you may enjoy the snow and the beautiful winter days, while the others are just waiting spring and sunny days to come. There are plenty of fashionable outfits that will help you survive the freezing winter days with style. I wanted to inspire you, so for today I have collected some fabulous winter outfits with knitted dresses. Are you excited?
Do you fancy wearing dresses during the winter time? The outfits that you will see are lovely and outstanding and will blow your mind. So, sit comfortable in your chairs and check them out! Enjoy and have fun!
Turtleneck dresses look very chic and trendy and you can wear them in a combination with over the knee boots and look fantastic on your next business meeting, date or any other event that you are going to attend. Grey is one of the most popular colors that are worn during the fall-winter season, so go on and update your wardrobe with such a piece.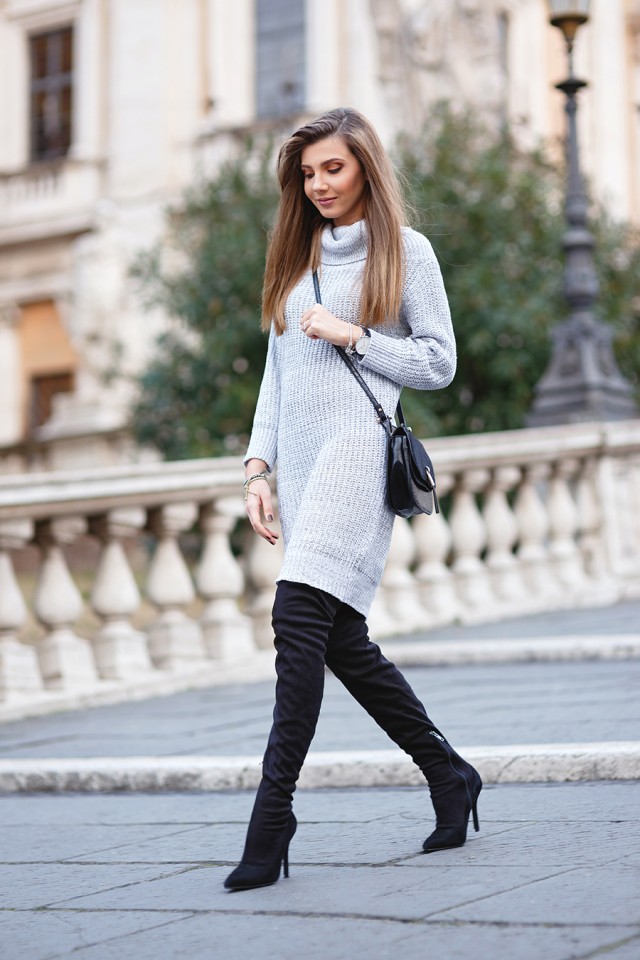 For more warm and cozy look, you can choose to wear a cable knit dress. This kind of dress is very comfortable for wearing and will keep you warm and cozy during the cold winter days. You can style it with ankle boots, knee length boots or over the knee boots and look magnificent.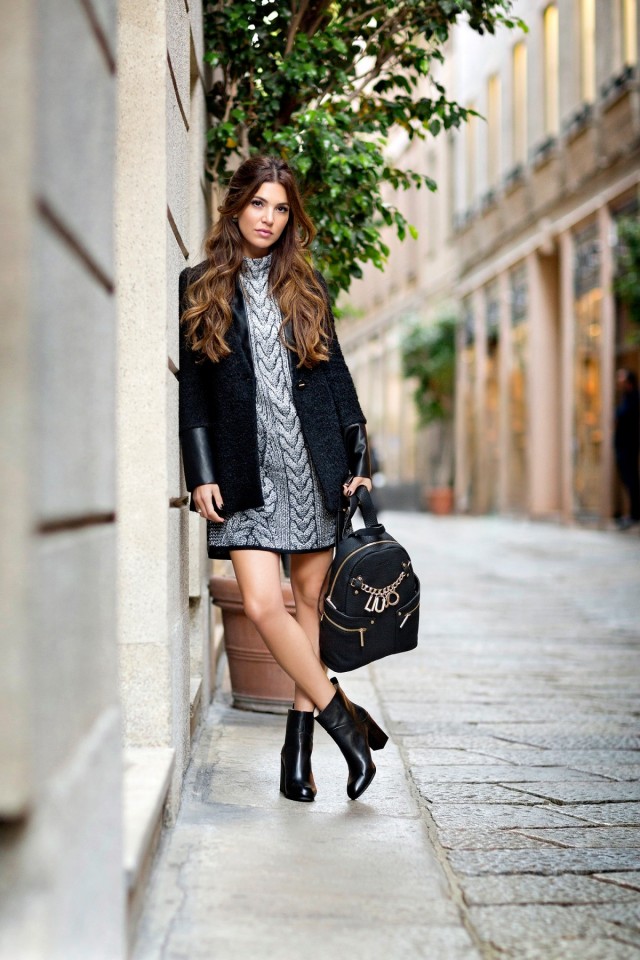 Patchwork coats are very trendy nowadays, and you can wear them with simple monochromatic dresses. To highlight the beauty of the coat, you should keep the rest of the clothes simple.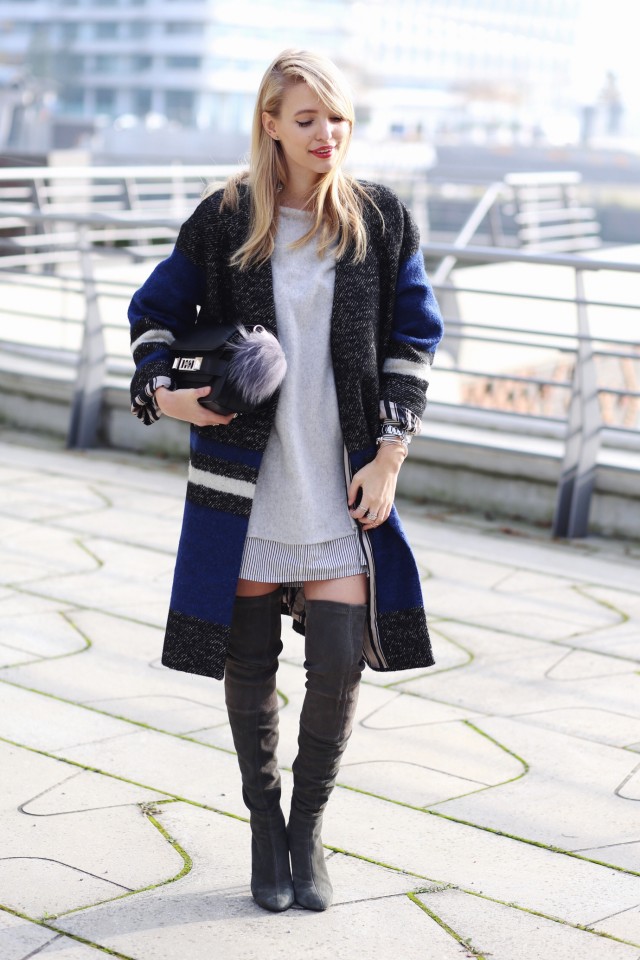 What do you think about this turtleneck cable knit dress below. Black and grey work great together! This dress is very short and you can wear it only to your informal events, not to work or business meetings.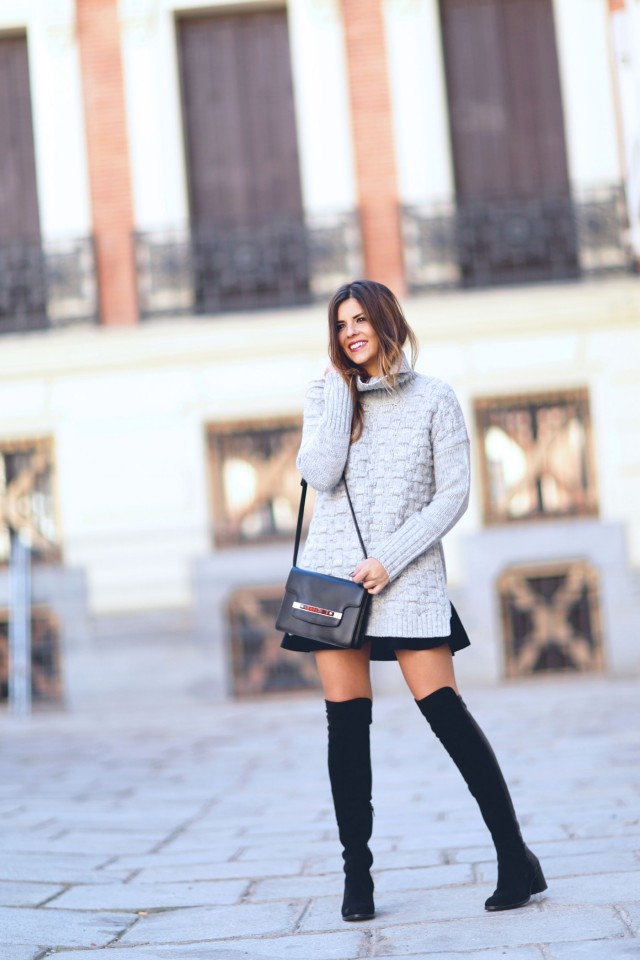 Chic, elegant and very sophisticated! The outfit below is my favorite and I would love to wear it! What do you think? The white dress and the accessories highlight the beauty of the long patchwork coat.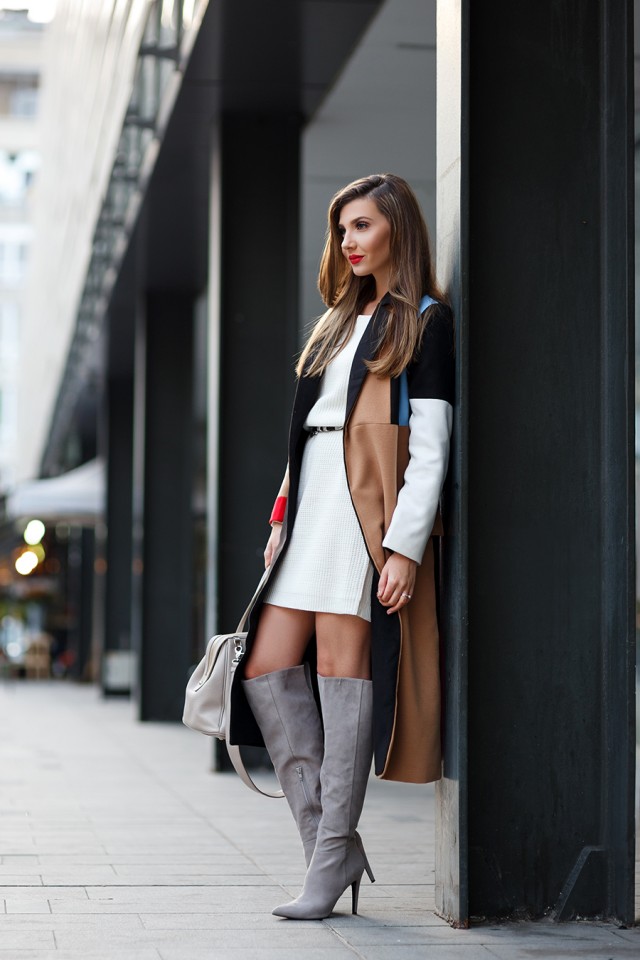 You can wear the dress to work in a combination with a pair of comfortable heels or ankle boots. Or you can style it with sneakers for your everyday activities.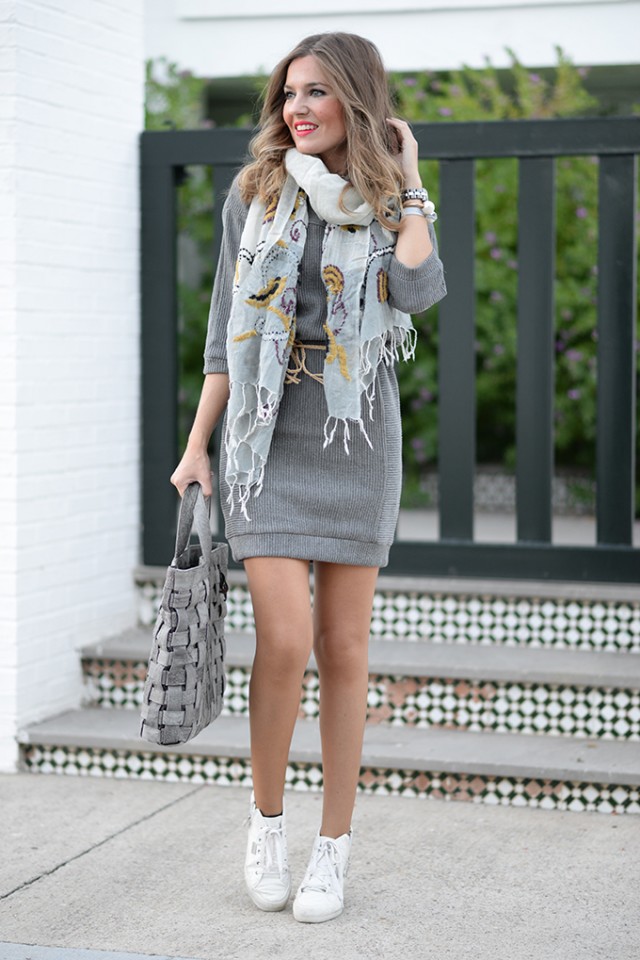 This baby blue turtleneck dress with lace is very romantic and stylish and you can wear it everywhere. The over the knee boots look fascinating with the dress.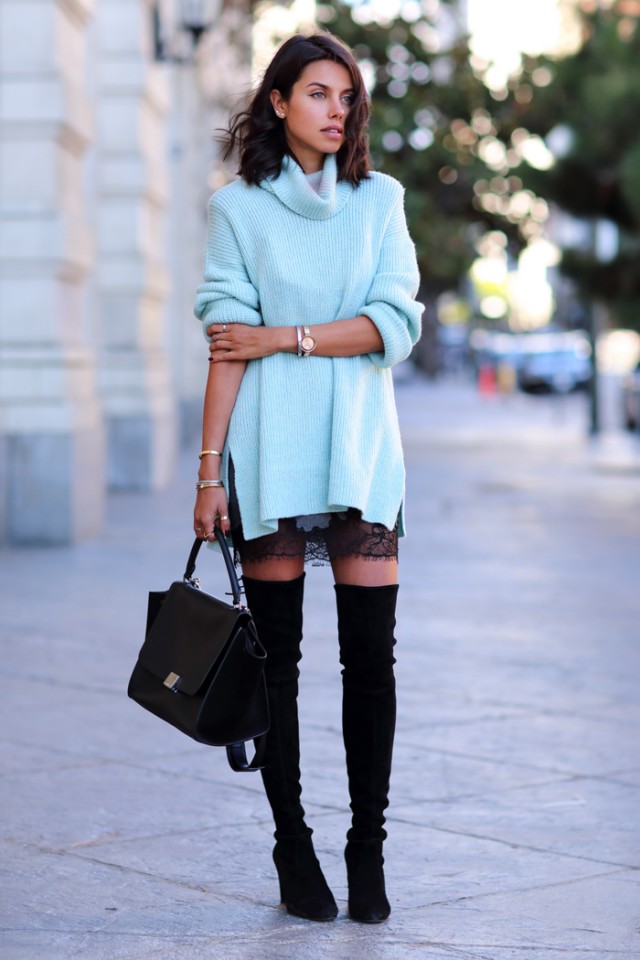 If you were looking for a warm dress for the freezing winter days, then the outfit below is perfect for you. The rainy boots will make you look more dramatic and interesting.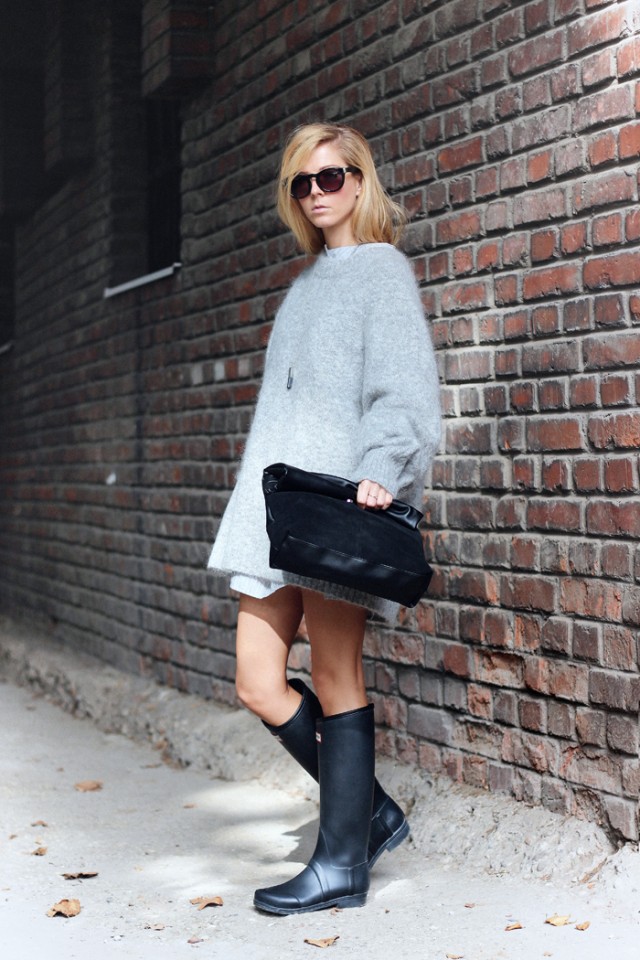 You can look chic and very elegant in all black combination. If you fancy wearing black, you should definitely copy the one below.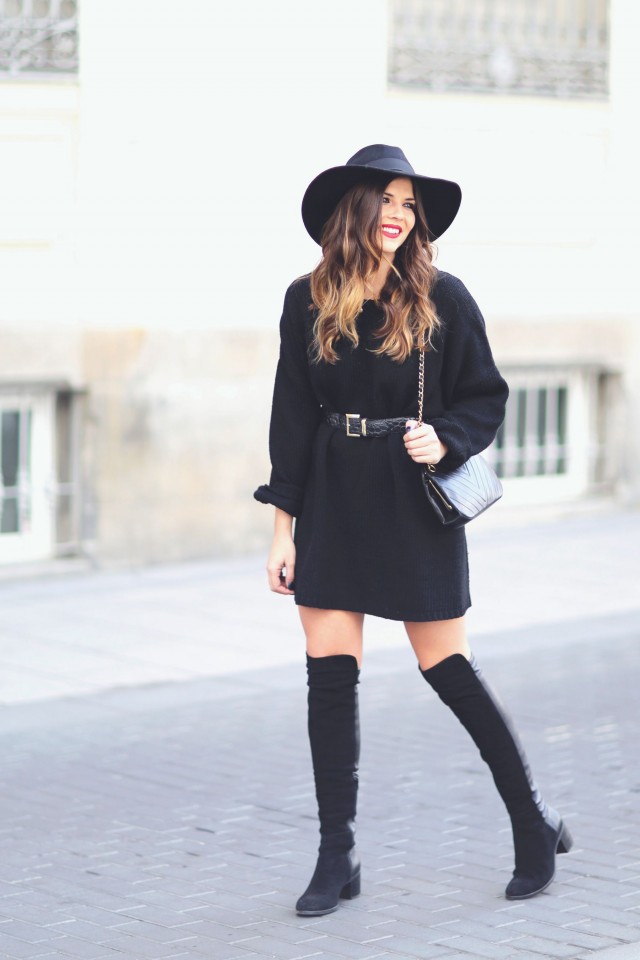 You may have worn stripes in summer, but you can also wear striped knitted dresses in winter and look outstanding too. If you want to look more dramatic, you can match the dress with a pair of comfortable over-the-knee boots.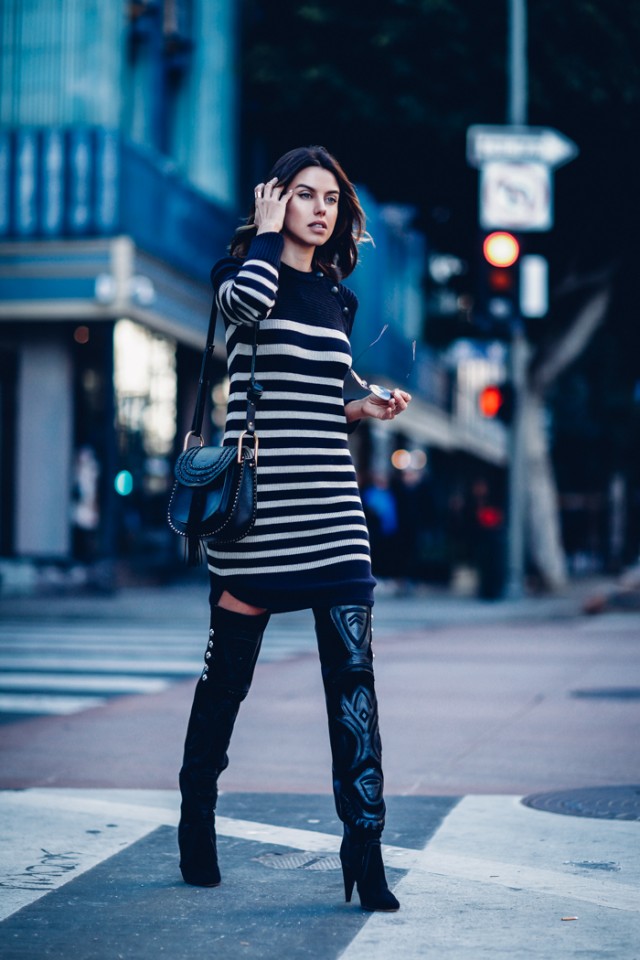 Warm and cozy! The outfit below will make you look fascinating wherever you decide to go. You should pick some accessories to complete your look.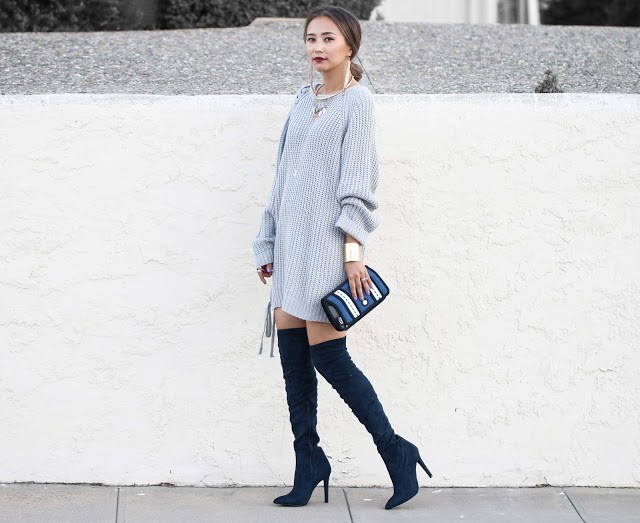 Do you like these Winter outfits with knitted dresses? I would love to know your opinion, so feel free to share it in a comment below. Thank you for reading! Enjoy in the rest of your day and don't forget to stay up to date with the content of Fashion Diva Design!