Do It Yourself at Home
Watercolor nails tutorial
This watercolor nails technique is really cool, but it takes a bit of practice. It creates a really soft look, kind of the opposite of water marbling! This was my first try and it was a bit of a mess, I'm going to try it again, for sure! In this tutorial I used Beauty UK in White, O.P.I in La Paz-itively Hot, NYC in Spring Street, Barry M in Spring Green, Nina Ultra Pro in Blue Blaze, and Seche Vite top coat.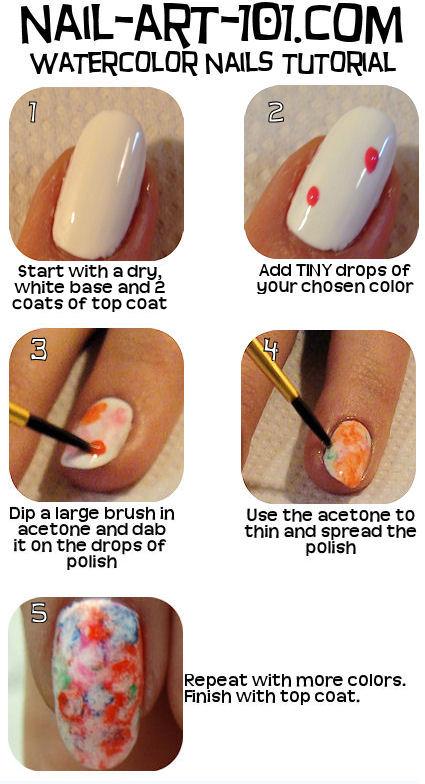 Funky nail art tutorial
This fun, funky nail art tutorial is eyecatching and will get you loads of compliments. This neon pattern design is way easier than it looks, and they're just so bright and cool! I love it! The best part about this is you're just doodling so there's no right or wrong, just let your brush wander.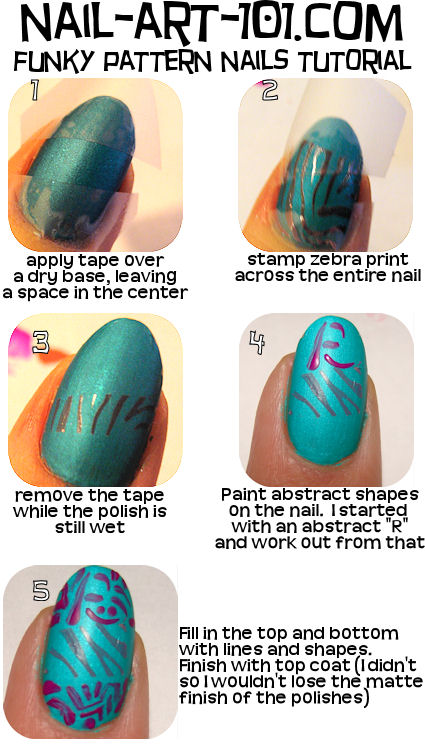 Beaded nails tutorial
Beaded nails are quickly becoming the new "hot" mani which is awesome because it's so easy to do! I did all then of my nails in under ten minutes! That's the kind of mani I like! Unique, fast and fun. This mani is also sometimes called a "Caviar Mani" but you're legally only allowed to call it that if you use products from a certain brand. I've also heard it called the Fish Egg manicure by some awesome bloggers, but beaded works for me!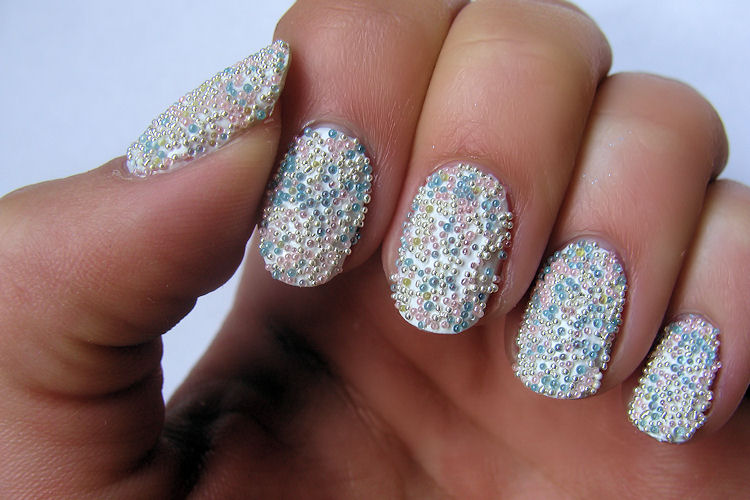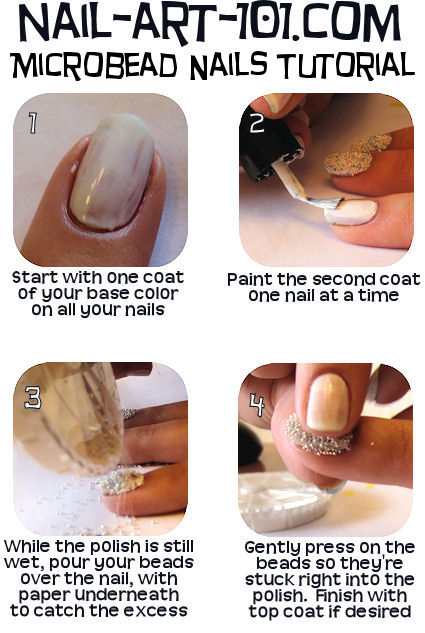 Newspaper nails tutorial
Newspaper nails are so easy to do. No polish required (well…aside from a base color!) This is a perfect tutorial for someone just starting to do nail art! I've seen think look around the internet but hadn't tried it and I was pleasantly surprised with how fast and easy it was. I haven't tried it with magazines or pictures, but why not experiment and try out some new looks?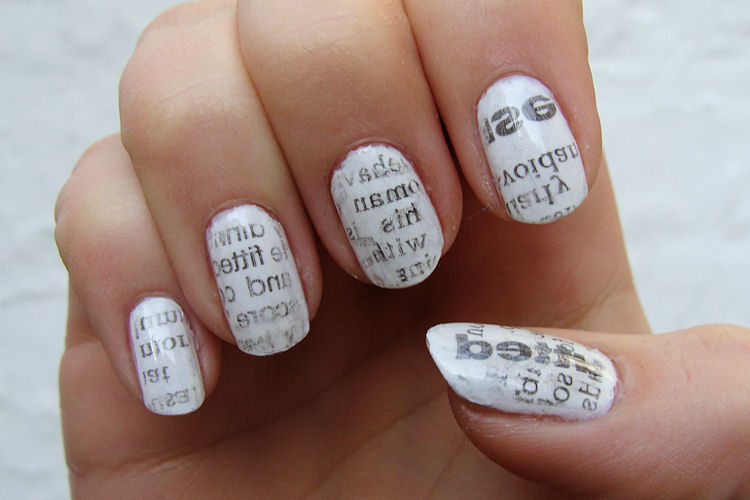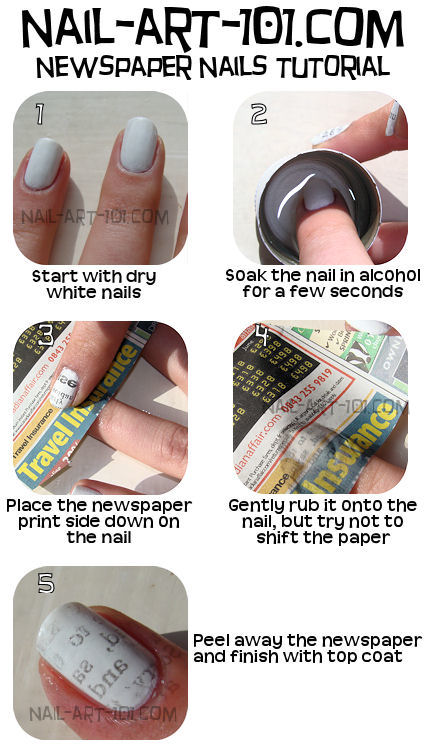 Nail taping tutorial
Nail Taping is an easy to do technique that gives stunning, professional looking results. A very good technique for someone just starting out, or lots of fun to do with kids if you don't mind getting a little messy! It's very helpful if you want to do a stripe manicure but don't have a steady hand, or if you just want to do a starburst effect. This step-by-step tutorial will tell you everything you need to know.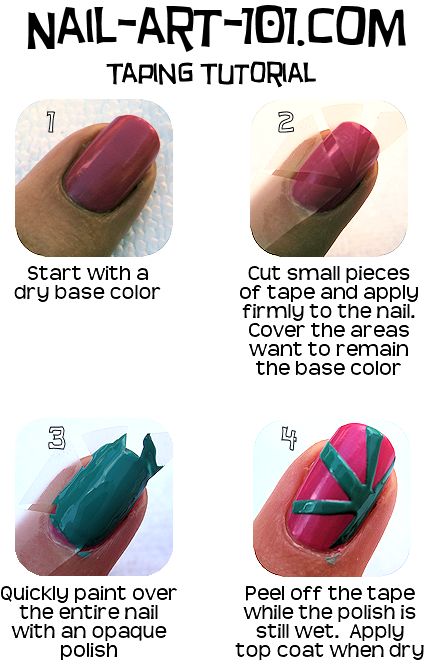 From our partners