Vamp up your boring tops and t-shirts with gorgeous patterns and details. Try this simple and pocket-friendly DIY Cross Print Rock Chic Top tutorial! Join the DIY movement and use your creativity to load your wardrobe with personality and style.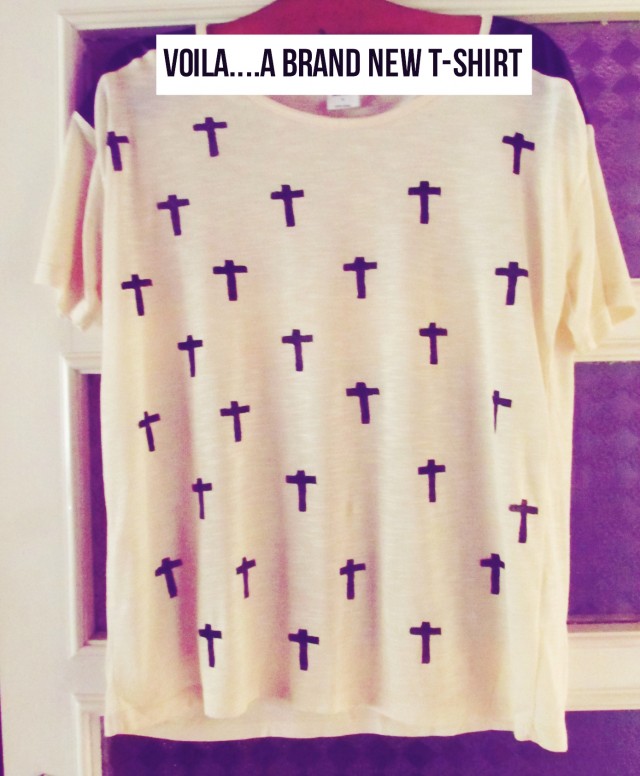 You'll need:
–        1 plain top/t-shirt
–        fabric paint (black or any color)
–        1 cross-shaped solid sponge or something you can use as a stamp
–        1 paint brush
–        cooking paper
–        iron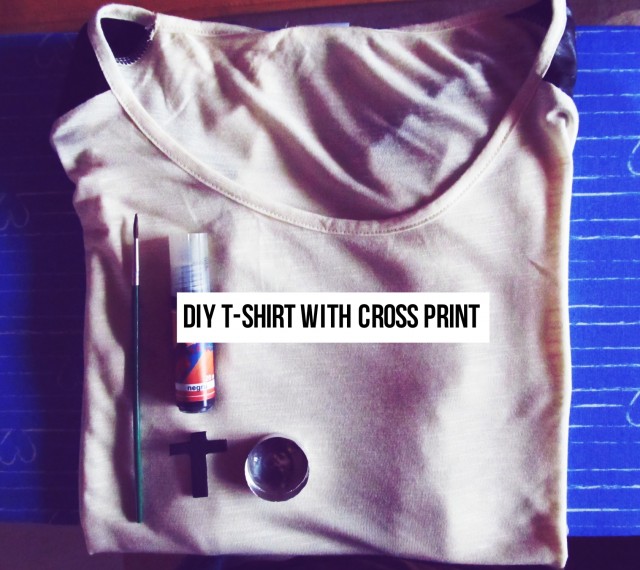 Step 1.
Use a solid surface (a piece of wood or plastic) to flex the t-shirt and avoid wrinkles. You'll need a clean and plain surface to guarantee the success of painting. Pour some paint fabric into a tiny pot.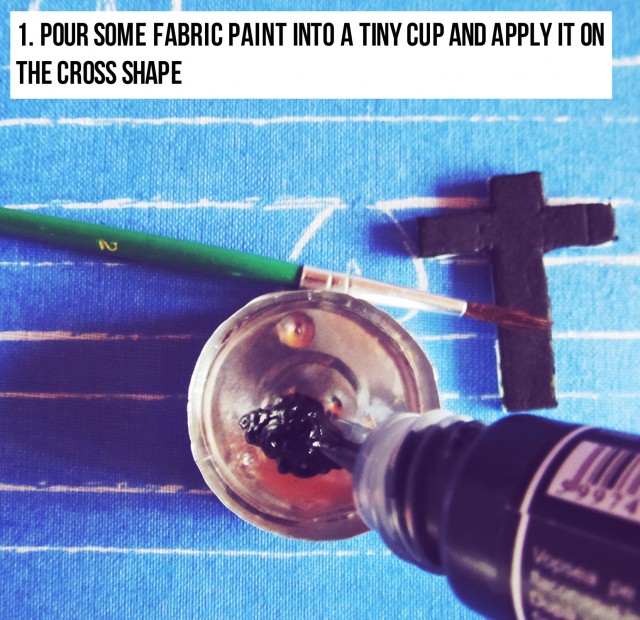 Step 2.
Use the paint brush and apply a tiny amount of paint on the cross-shaped sponge or stamp. Be careful don't exaggerate with the amount of fabric paint. Then use the sponge as a stamp and apply tiny crosses on the surface of the t-shirt. Proceed slowly and give a few minutes for the paint to dry.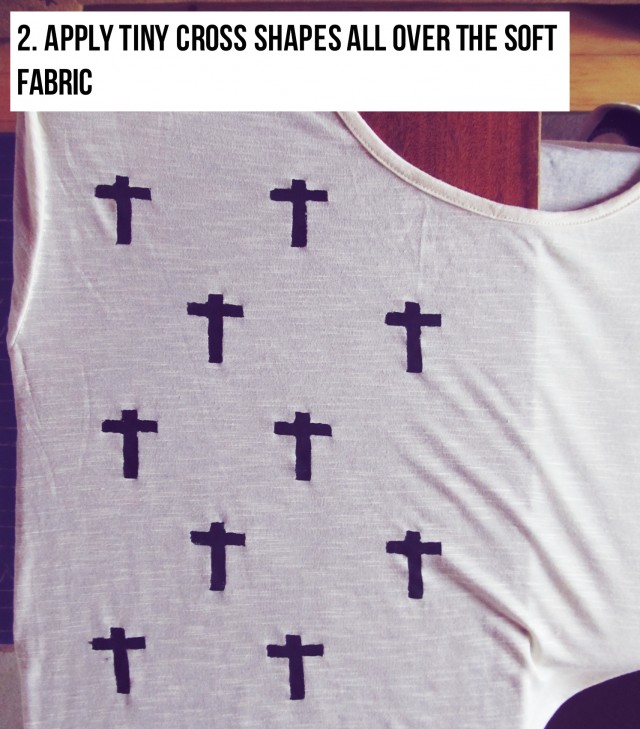 Step 3.
After you've completed the stamping process, give at least 5 minutes for the fabric paint to dry completely. Finally, use cooking paper to cover the t-shirt and iron through the fabric in order to make sure the fabric paint penetrates into the fabric.
The result will be simply amazing!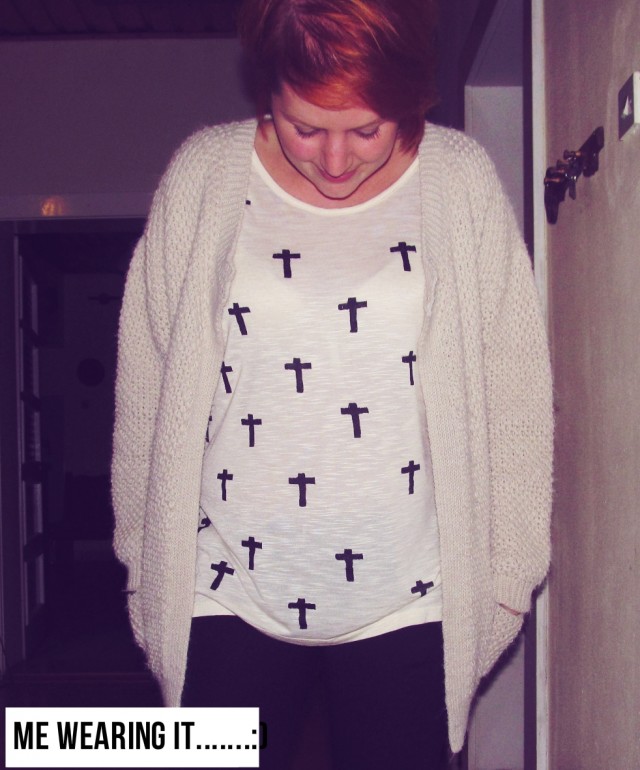 P.S. Wash your painted tops on a lower degree, 30 degrees rather than at higher temperatures to preserve the intensity of colors.