Hey there my lovely people! How are you? Are you enjoying the beautiful days? I'm always here to give you some ideas to follow the latest fashion trends. For today, I have some super clever clothes hacks that will ease your life. Are you excited?
SEE ALSO: LIFE-CHANGING SHOE HACKS YOU NEED TO SEE
All of the ideas are amazing and will keep your underwear, socks, tank tops, jeans, shoes and jewels neatly organized. So, let's check them out and draw some inspiration. Enjoy and have fun!
Branch Clothes Rack
If you don't want your clothes to get wrinkled, here's an easy, cheap and fun trick for you!
Tank Top Organization
Summer is almost here, so hurry up and update your wardrobe with some tank tops in cheerful colors. Read more from this article and see what's popular. Here's the easiest way to keep them on hand and organized.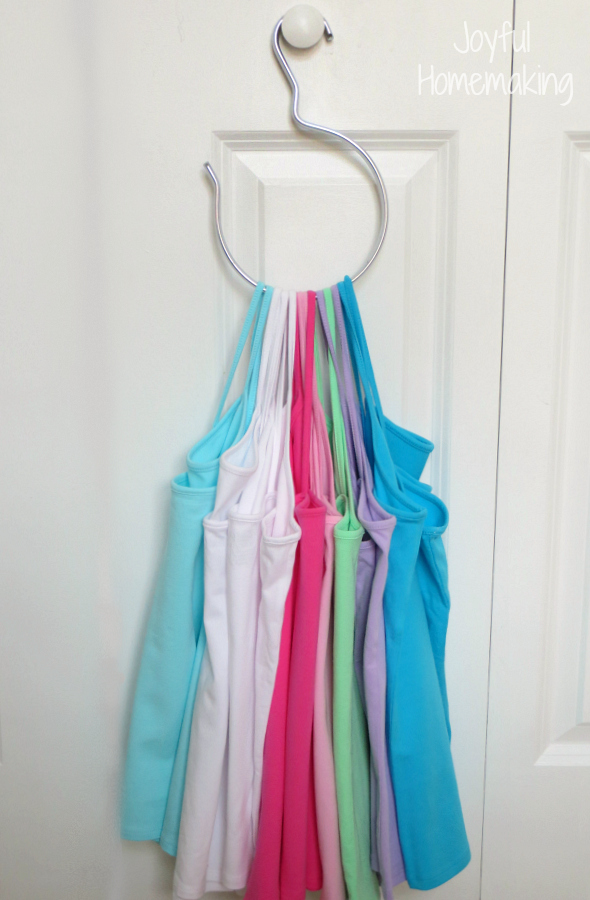 Jeans Drawer Organization
Jeans and pants can be kept organized in your drawer. You just need to fold them nicely and sort them by color!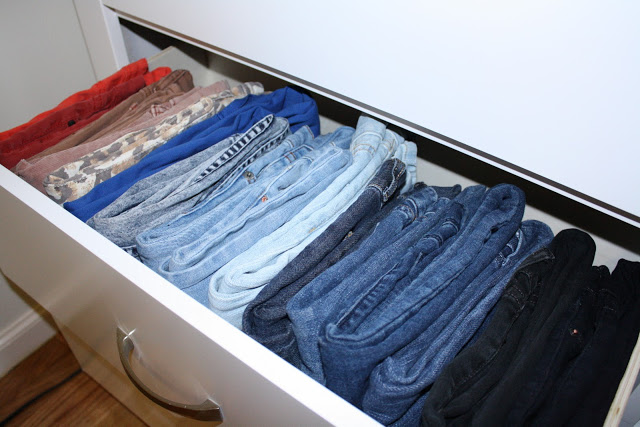 Scarf Organization
Love wearing scarves? Here are two impressive ideas to organize them and at the same time beautify your space.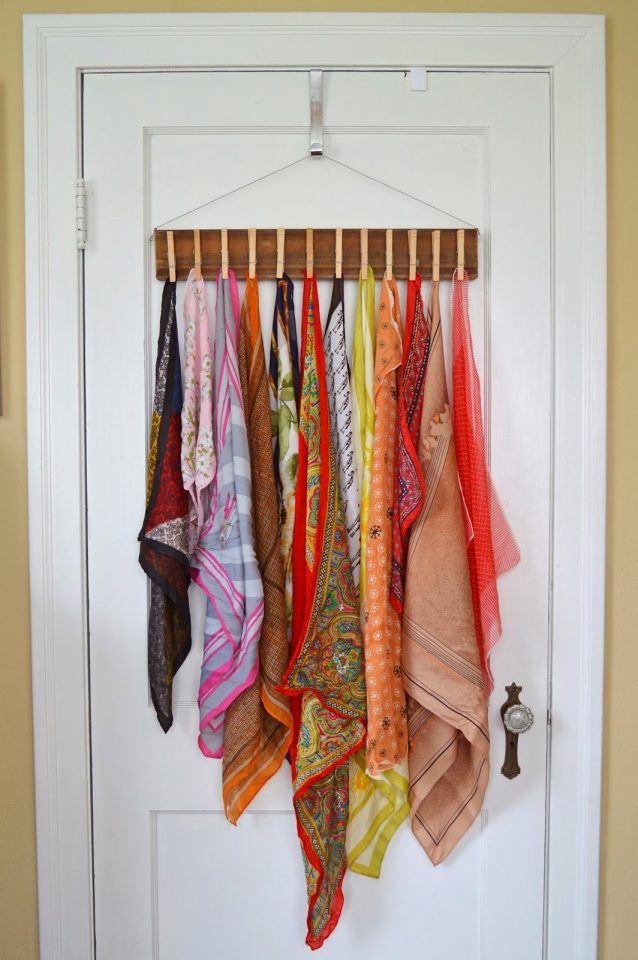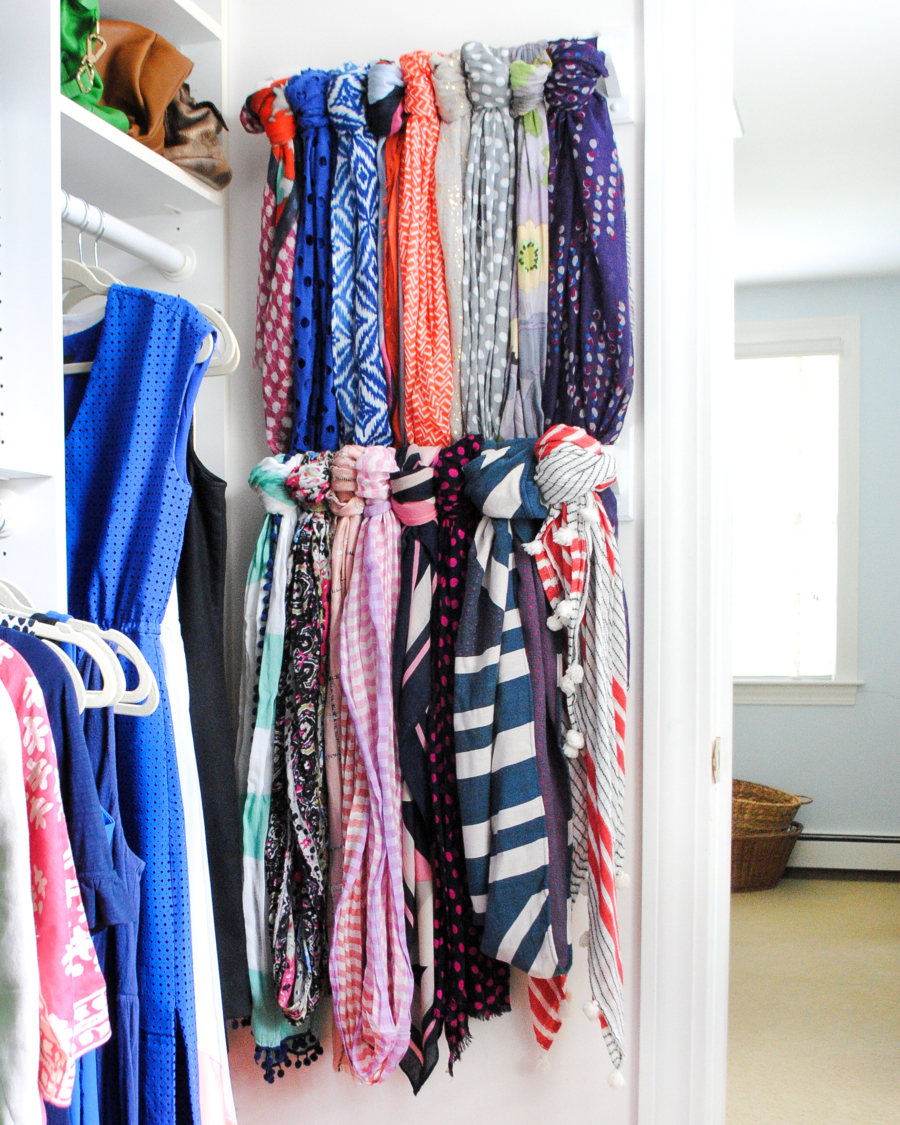 Bra Storage
You can use an old wooden hanger and a few shower curtain rings to display your bras. The idea is magnificent, isn't it?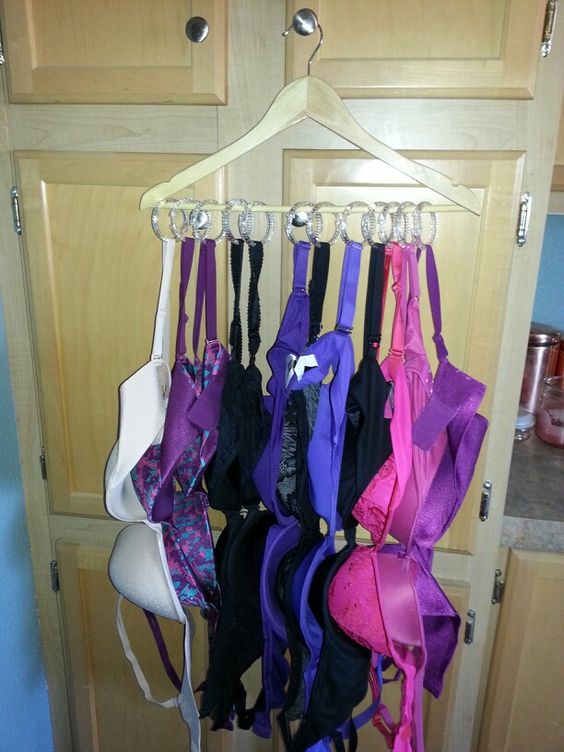 Shoe Storage
We all have many pair of shoes that need to be stored wisely! I have found two wonderful ideas for displaying high heels as well as for storing sandals!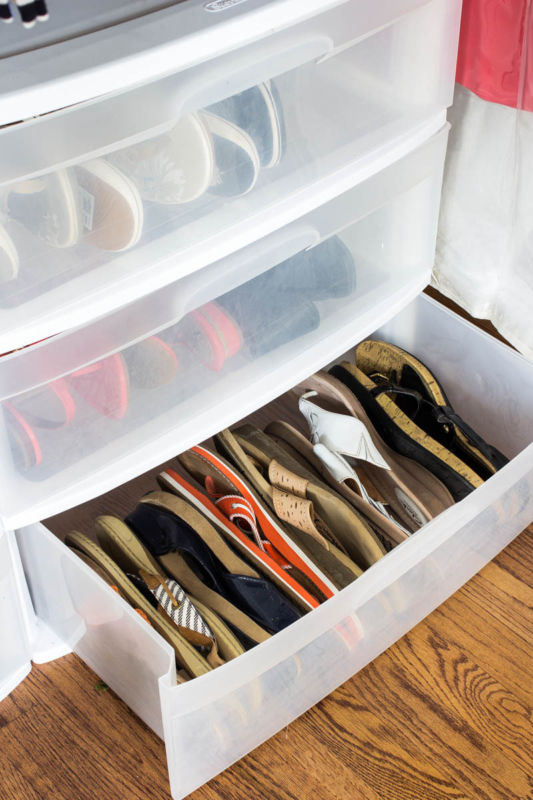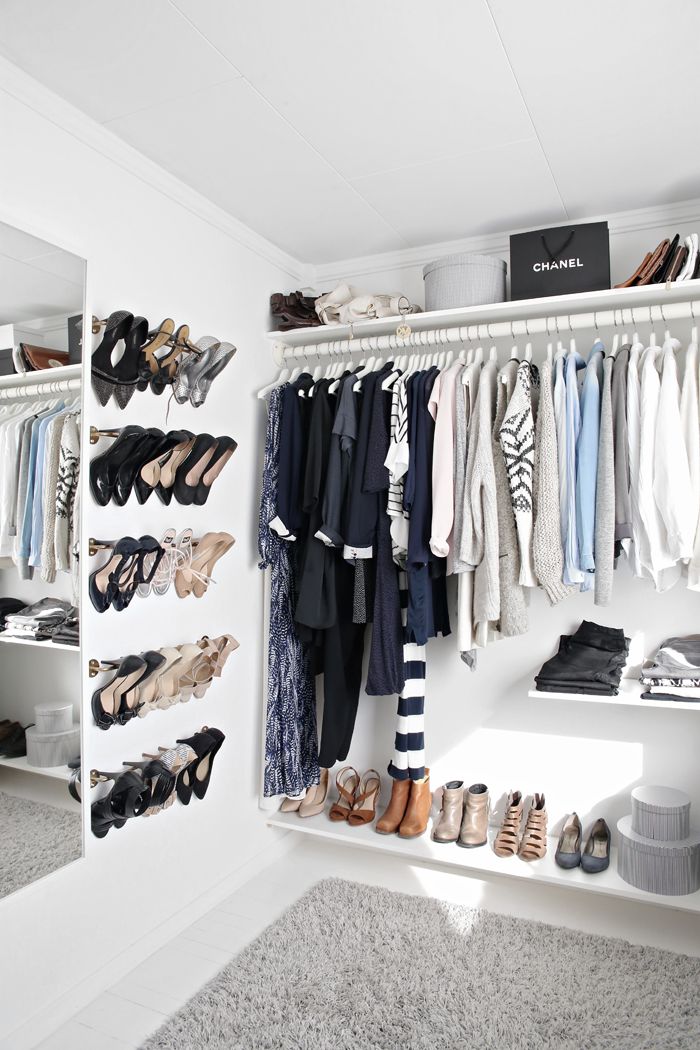 Jewelry Organization
Don't know how to organize your earrings, bracelets, necklaces and sunglasses? Here is an amazing idea! You just need to add a piece of wire to an old window and that's it! You will have a vintage decor for your bedroom!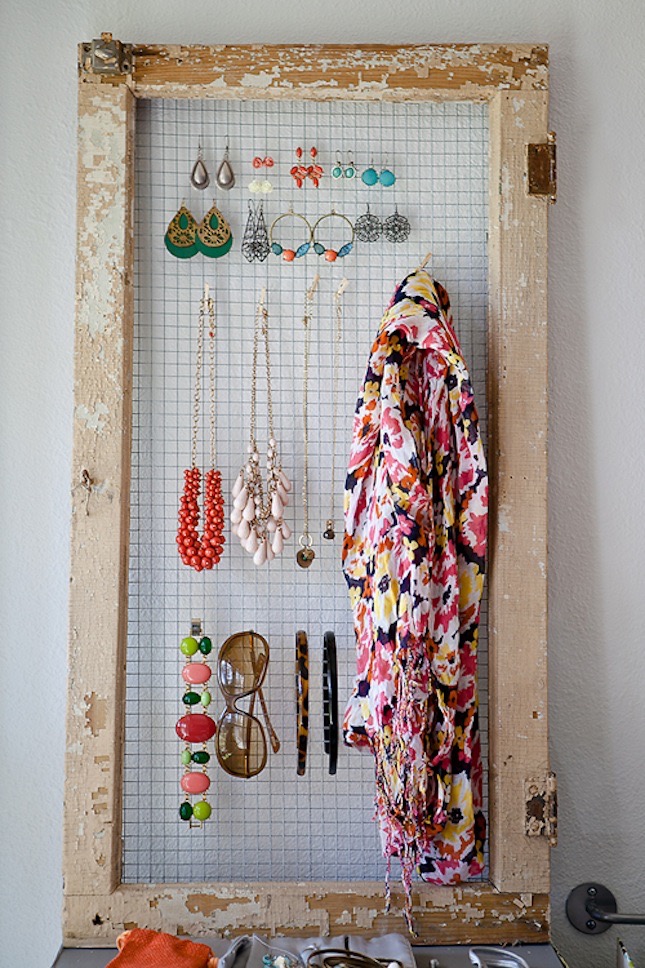 Underwear and Socks Organization
There are so many functional drawer organizers and dividers that will keep everything on place. You can even try to make one at home and save some money!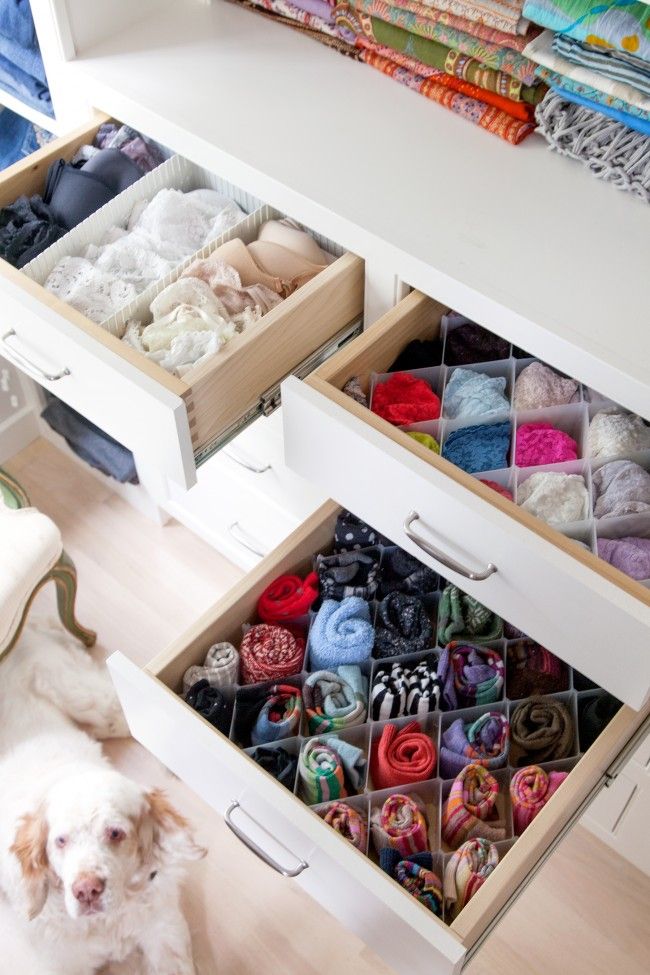 Hair Tool Organization
You can organize all your hair combs, hairsprays, tools and appliances in a plastic shoe organizer. You just need to hang it over the door of your bedroom or bathroom and display them well.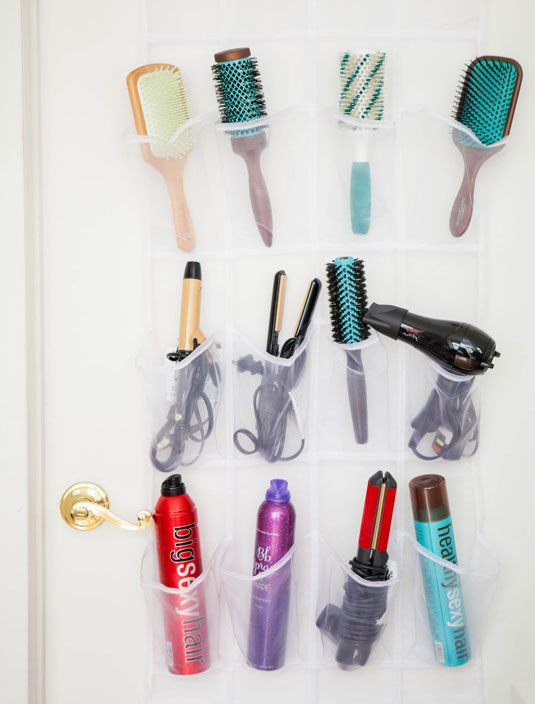 So, what do you think about these clothes hacks my dear people? Do you find them functional and interesting? Which one do you like the most and would you like to try in practice? I felt in love with all of these ideas and I will definitely try them out! What about you? Share your thoughts with me! If you have some other suggestions or ideas, please share them too! Thank you for reading! Enjoy in the rest of your day and don't forget to stay up to date with the content of Fashion Diva Design!