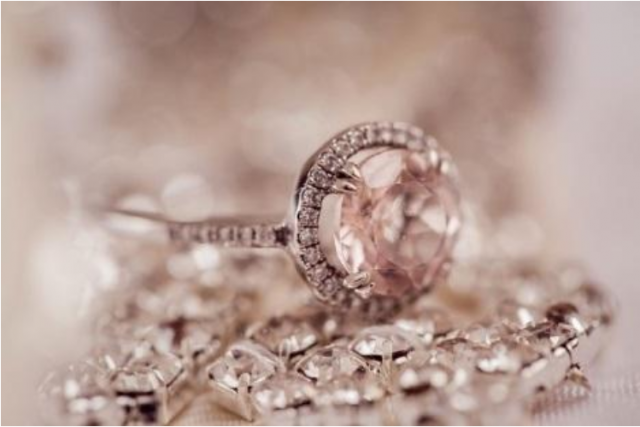 Choosing an engagement ring is usually quite difficult because the offer is extremely vast and this is one of the most important decisions of your life. After all, this is the symbol of your love and the mark of a new beginning where you get to share your life with the person you love most. This is why you must be careful with the choice you make.
Now, you already know that the ring is composed of two important pieces: the band and the stone (or combination of stones). With the band, things are quite simple as all you have to choose is the material and the style and there aren't that many combinations available on the market. But the stone is a different situation.
There are many stones from which to choose, but it's best if you know a bit about each possible option. So, we put together a short guide to teach you about the best stone to choose for an engagement ring.
Diamonds
Diamonds are the first choice and every jewelry store will provide you with a plethora of designs and models. Traditionally, the engagement ring should have a diamond or a combination of diamonds and gems as they symbolize durability. However, because beautiful diamonds are so rare, they are also quite expensive and your budget may not allow it.
There's also the possibility that your partner wants something more special than diamonds. Sadly, because they are so in demand for engagement rings, diamonds have become quite boring (which is not fair when you talk about such lovely stones). If this is the case, you may have to look into some more unusual engagement rings, with other types of gems.
Semi-precious Stones
Semi-precious stones are the just as beautiful as diamonds and they can make for stunning settings. And because their price is lower, you can get creative and create a unique design that will fit your beloved's personality.
Semi-precious stones like spinel, garnet, or rubellite can be found in any jewelry store and many are already set into beautiful rings. It's also important to keep in mind the four C's (clarity, color, cut, and carat) when you're choosing a stone. These are usually applied to diamonds, but help define colored stones as well.
Also, you shouldn't stay away from stones that have a tiny imperfection – this is what makes them unique and more beautiful than the rest (just like your loved one is unique for you, with all the imperfections they bring).
Consider your Beloved's Personality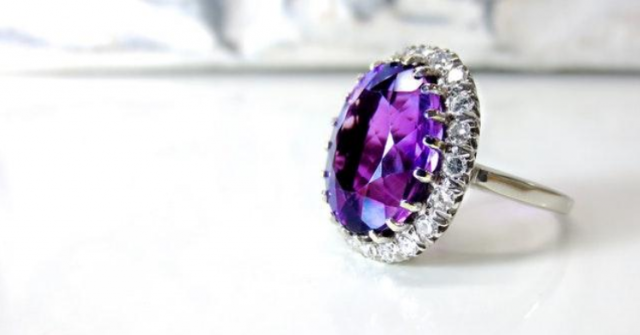 Before you start looking for a special engagement ring, ask yourself what would best fit your partner. For instance, if they have a powerful personality and love being the center of attention, a large and bold stone would definitely fit their style.
On the other hand, if your partner is shy and likes small gatherings, a small piece or a combination of smaller gems may be the best choice.
Family Connections Matter
We all carry in ourselves the people who participated in our creation and this is why you shouldn't ignore your partner's family when you're making this decision. Jewelry is usually passed on from mother to daughter from father to son so if there is such a family heirloom, you can use it to get inspiration for the engagement ring.
Study it and find out the type of stones it has or the type of material. Once you know this information, it will be easy to find a ring that matches and your partner will appreciate your care for their family.
The Birthstone
If your partner is a spiritual person, then choosing their birthstone as a gem for the engagement ring is a fantastic idea. If you want to go even further, you can choose a combination of both your birthstones and create a wonderful setting.
If you don't know your partner's birthstone, you can find it online or you can ask someone in their family. It may take a bit of effort but it will be very well received by your significant other! They will appreciate the fact that you understand and accept their spirituality and they won't hesitate to give you an affirmative answer when you pop the question.