Everyone is talking about Oscars 2015. We definitely have had a night for remembering! And what we have seen were fancy and luxurious dresses worn by the most famous stars. I must recognize that some of the dresses took my breath away. But, the dresses wouldn't look so good if they weren't paired with the right hairstyle and makeup.
For today I have made you a fascinating collection of glam and hot celebrity hairstyles at Oscars 2015. Are you excited? Check them out and inspire yourself!
Lupita Nyongo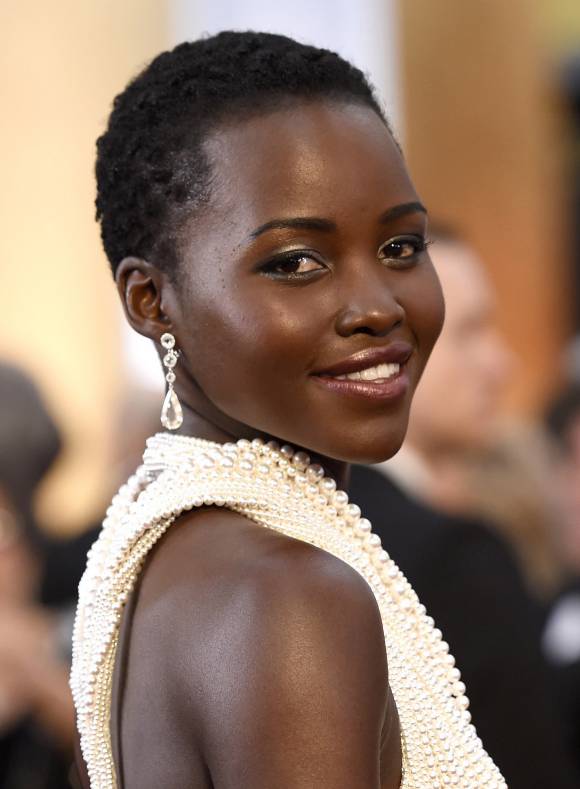 Gwyneth Paltrow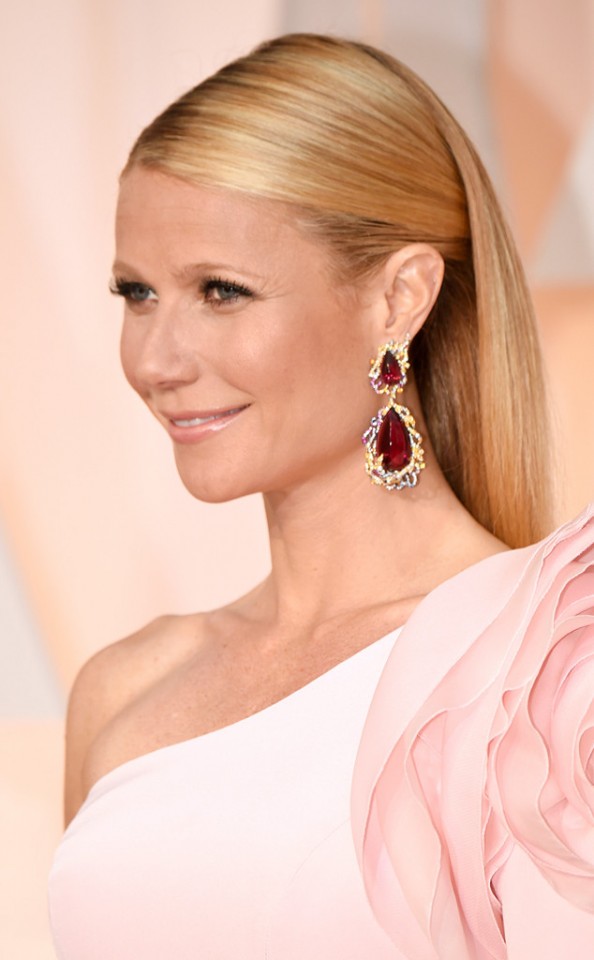 Anna Kendrick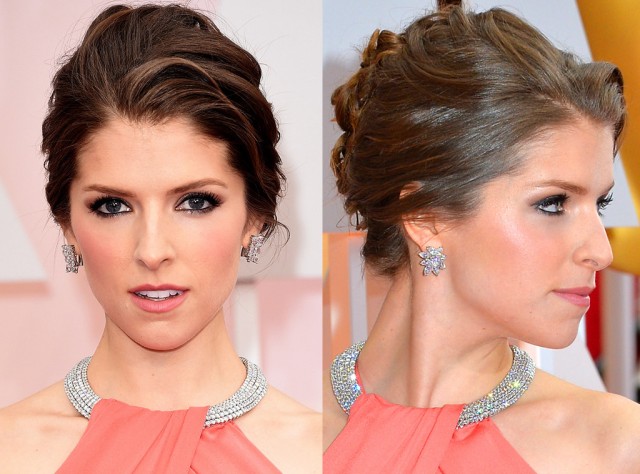 Sienna Miller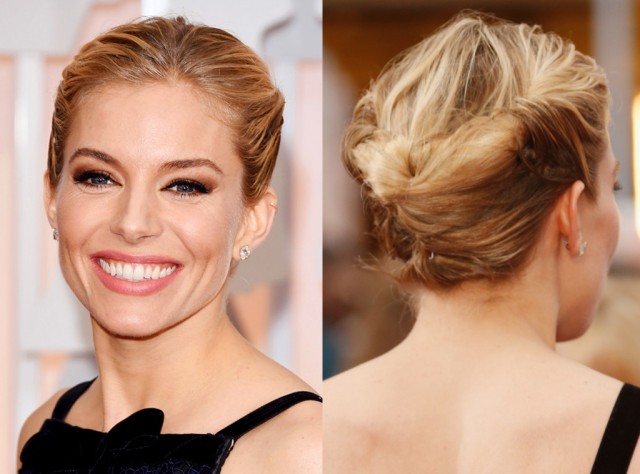 Jennifer Lopez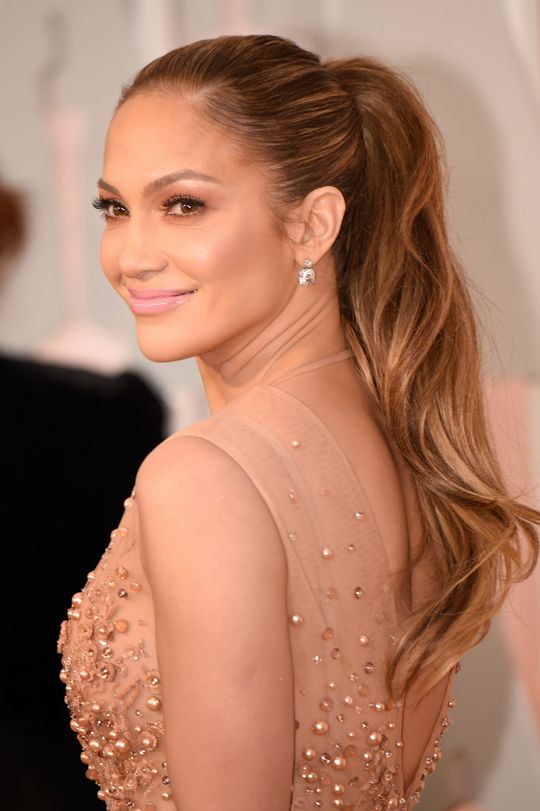 Chrissy Teigen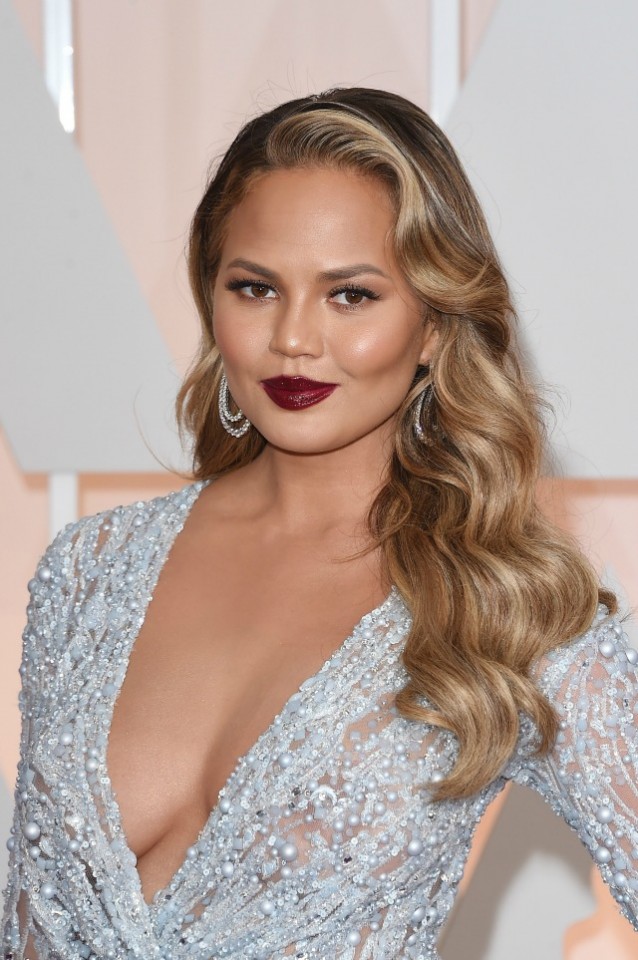 Rita Ora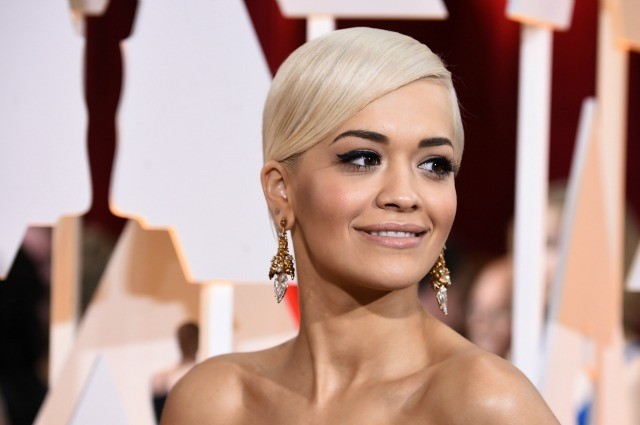 As you have already seen, none of the hairstyle above are not difficult to make. The celebrities have chosen very simple hairstyles for the Oscars 2015. The ponytails are the most common on the red carpet. Although is simple, this hairstyle perfectly fit to everything. It gives elegant and sophisticated touch to the glamorous gowns too. Jennifer Lopez paired Elie Saab's nude gown with lovely ponytail and nude lipstick and I must recognize that she made perfect choice.
Carmen Ejogo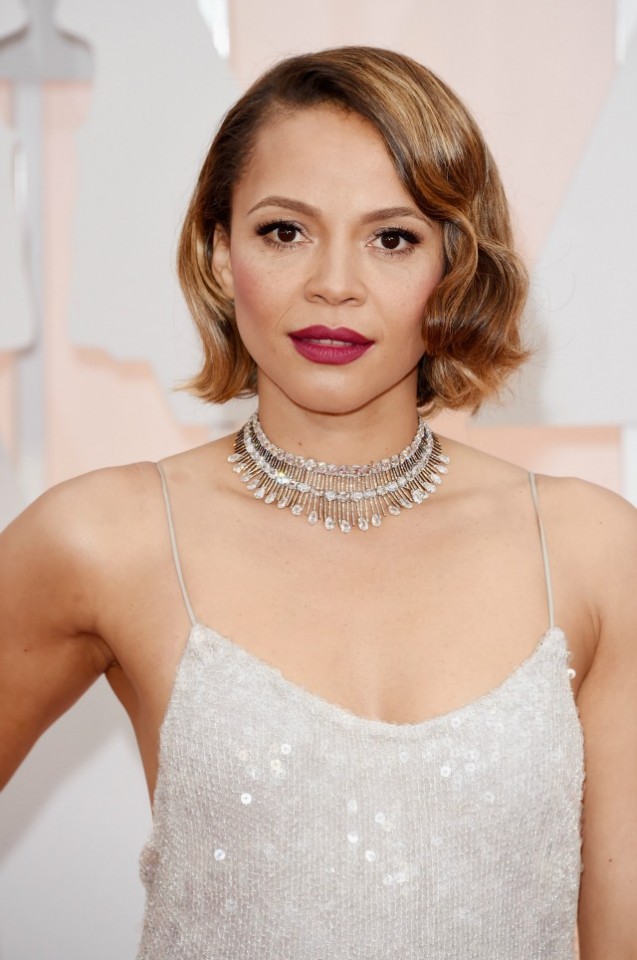 Jenna Dewan Tatum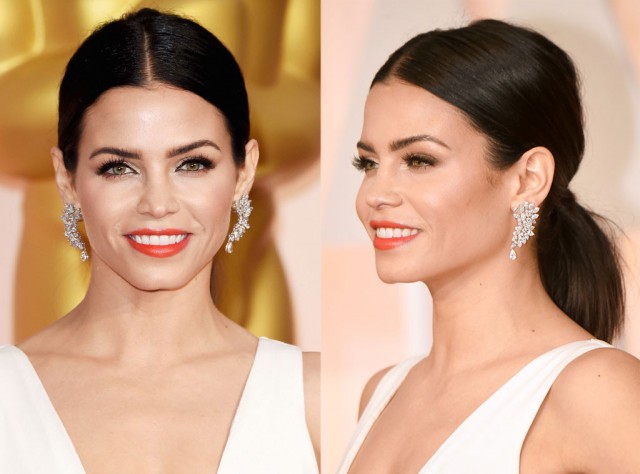 Zoe Saldana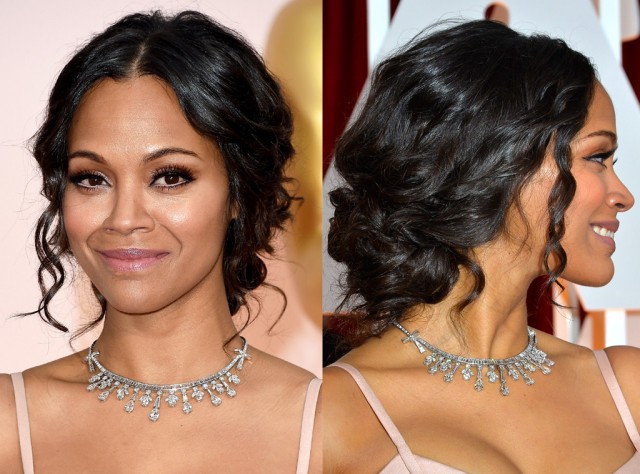 Margot Robbie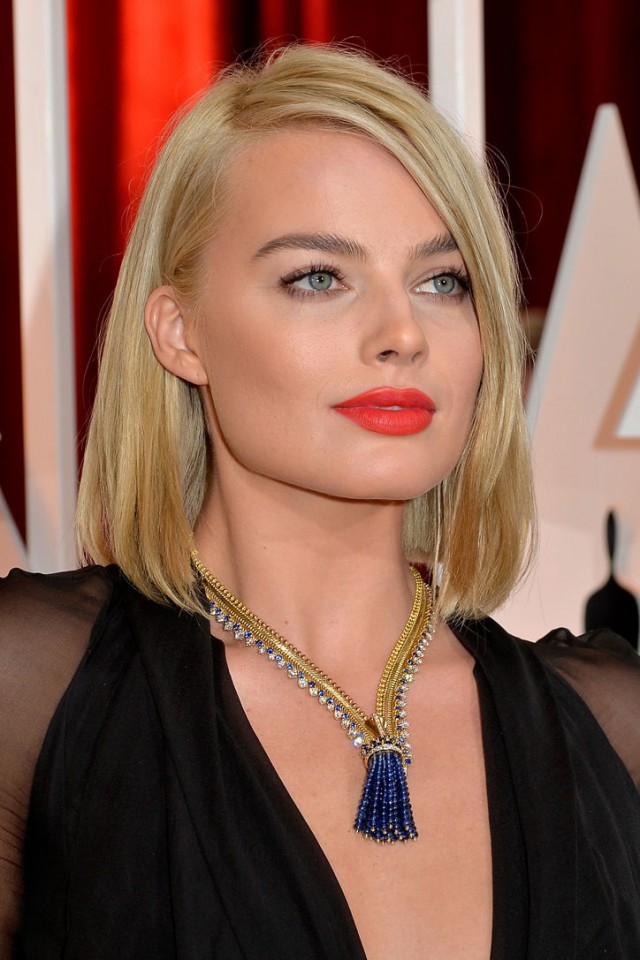 Rosamund Pike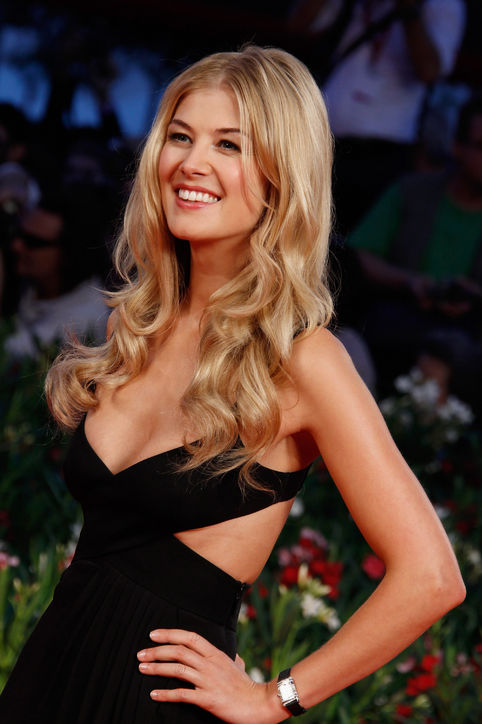 Always beautiful and stunning! Jennifer Aniston shined in a beautiful gown paired with neutral makeup and no hairstyle at all. But, she still looked great!
Jennifer Aniston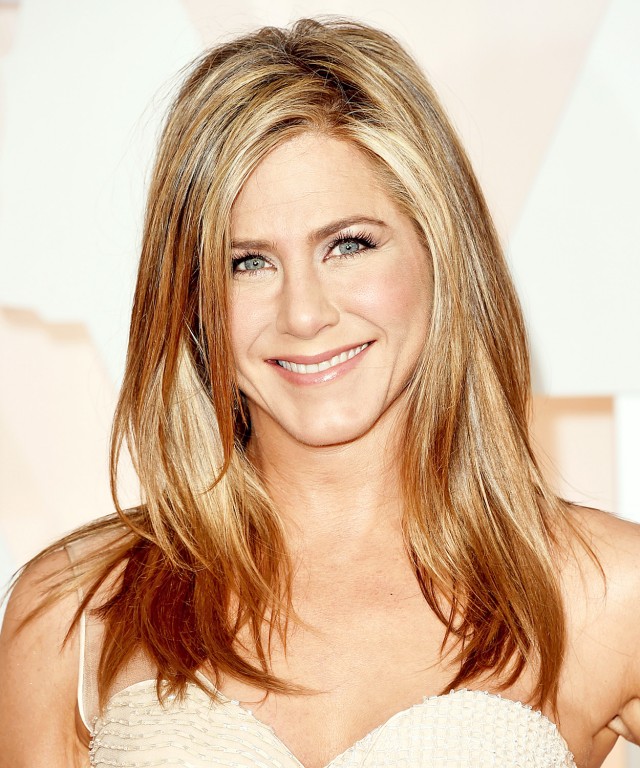 Emma Stone chose a classy hairstyle look. Her wavy bob hairstyle attract a lot of attention and a lot of positive comments. This hairstyle made her far more beautiful. She shined on the red carpet with her beautiful smile! What do you think about her look? I really liked her look!
Emma Stone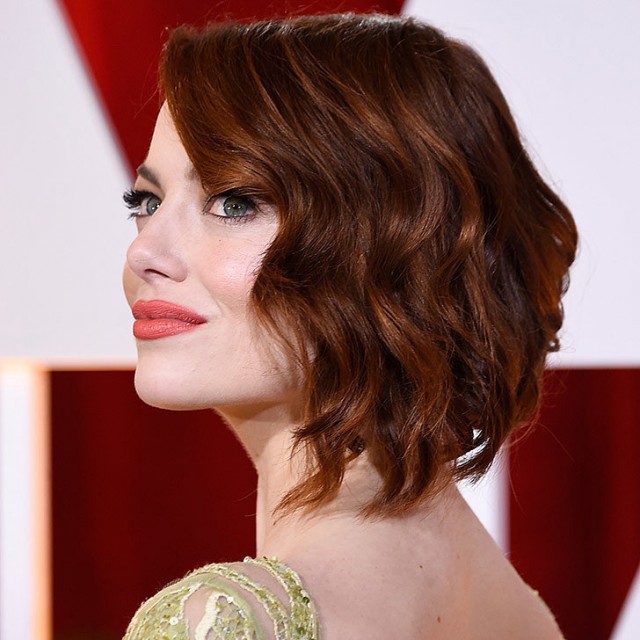 The main actress of 50 shades of grey, Dakota Johnson also chose to wear her sophisticated Saint Laurent red gown with simple ponytail and minimalist makeup. This ponytail perfectly fits to her always natural look and I totally admire her.
Dakota Johnson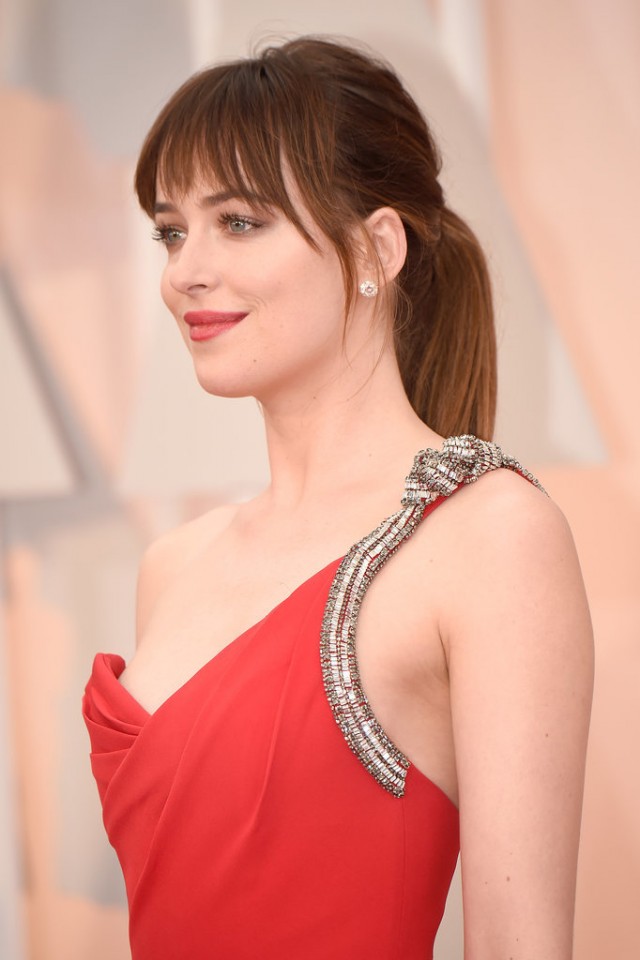 I love all of the hairstyles above and I must say that the celebrities made great choices. Plus, all of the hairstyles are easy and quick to do and you won't need any help to do them. So, you should definitely try to do them at home. If you have some other interesting hairstyle suggestions for me, please let me know! I would love to see them all. Thank you for reading! Enjoy in the rest of your day and stay up to date with the contents of Fashion Diva Design!