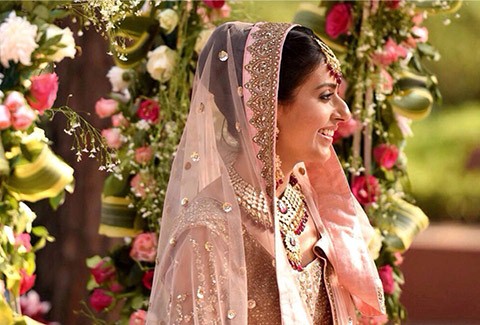 I am lucky to have a sister. A soulmate, a best friend, a role model, a guardian, she is my life's treasure. When she decided to get married a few months back, I was determined to give her the best wedding gift ever.
I was in quandary. Obviously, I wanted my gift to be the best. But I had just started working and my salary cheque didn't really boast of many zeroes on the right. Eureka! Then came the idea. I then realised how much my sister loved getting clicked and how like loonies we would chat about our photographs for hours. It was her wedding and what better gift than awesome photographs.
The snaps would make her best moments unforgettable and she would always cherish them. That was it. I decided to hire the best photographer in mumbai. But budget was a constrain. I wondered whether I would ever find my dream wedding photographer.
UrbanClap to my rescue!
Thanks to FB, I came across UrbanClap, the mobile marketplace for local services. I decided to try it.
I was quite impressed with the first encounter. They had abundant services to offer in mumbai and even had a special section for wedding related services. I looked for wedding photographers on the website, punched in my details, filled in my budget. Woa! I started getting quotations. UrbanClap also offers customer reviews and registers professionals after careful multistep verification process. The customer support system and consumer grievance redressal cells of UrbanClap are plusses.
Wedding photographer, not a dream but a reality.
I was surprised to find several options in my limited budget. Wedding photographers on UrbanClap were well verified through a multistage verification process and many were best in the business. Some of the finest Wedding photographers in Mumbai were on UrbanClap. They had showcased their work on the site as well, making it easier for us to pick the right one.
When I started talking to them, most of them were ready to tweak a package to fulfil my needs and budget. Also, there were a few who were ready to customize a package specifically as per my need.
Here are 2 great techniques that I used to get best rates-
Negotiation rules: Even if the price is fixed, discussions always work to turn down the price meter. Also, I never hesitated to ask for additional services to be thrown in, like engagement shoot or a canvas print.

Compared them: Exactly! With the help of a good review mechanism on UrbanClap, I could find the best wedding photographer in my budget. He turned out to be awesome.
Get the most out of the discounts and offers: I was so elated to see that I was getting some discounts from UrbanClap for booking these services. I made full use of the offers to lower down my expense meter!
I wanted somebody who could deliver services my sis would brag about all her life. And it exactly turned out to be the way I had dreamt of! I got an expert photographer who clicked some soul-stirring images and made the wedding ceremony extremely special and memorable.
My sister looked like a princess and when she saw the photographs, the smile on her face was unforgettable. All thanks to UrbanClap! The budget wedding photographer of our dreams does exist in reality.