Nothing takes a woman's birthday celebration up a notch quite like the addition of a great party dress. When women love what they are wearing, there is an additional layer of enjoyment no matter what the occasion. So what are the perfect styles for birthday dresses for some of the most significant milestones? Let's take a look at some options women might choose.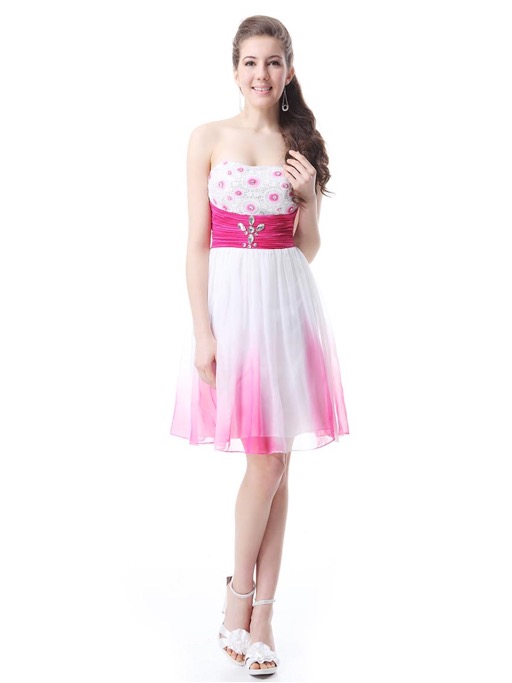 18th Birthday
This birthday carries a lot of cultural significance such as gaining the right to vote or to be considered technically an adult. So, the dress the celebrant might choose should indicate this new responsibility while also allowing for a fun look that still indicates youth. A short hemline is the most popular option, and bright colors are certainly a possibility. However, birthday girls might also consider an ivory or black dress to show just the tiniest bit of solemnity. She won't want her choice to look like a dress she might wear to a high school dance now that she's 18.
21st Birthday
Because a night on the town is most likely on the itinerary for this birthday, a fantastic party dress is required. It should be a fun color, have a knee-length hemline, and make a classy statement. If the celebration will be going late, she won't want anything too complicated or fussy. A gathered, one-shoulder dress is a perfect option for this milestone.
30th Birthday
As women get older, they tend to wear longer hemlines, so a woman celebrating her 30th birthday may choose a dress that comes to just below the knee or to the mid-calf. It should still feel youthful but be more subdued than flashy. Many women have become mothers by age 30, so they might rarely get a chance to dress up. That's what makes pulling out all the stops so important when it comes to choosing a party dress for this milestone. Classy and elegant should define her choice, and it should look great with heels. It's important to not shy away from bright colors!
40th Birthday
For women turning 40, there's no reason a sexy dress that flatters her figure shouldn't be an option. Although the length may be longer and the dress might include sleeves, the cut should be sophisticated and graceful. Floral patterns can be great on birthday dresses for this decade, and tone-on-tone textures work well, too.
A great party dress with make any milestone birthday all the more special. There are plenty of options and no rules, so women can choose any style that expresses their personality and fashion sense.