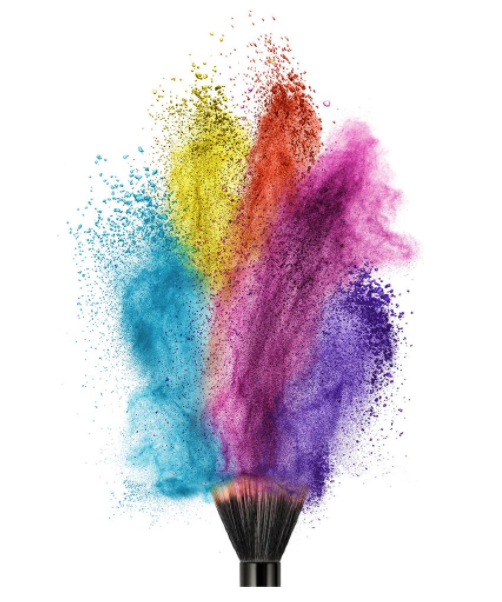 Source: Deposit Photos
Great makeup looks do wonders for anyone who wants to try them. However, you need to have incredible makeup skills or be a professional makeup artist in order to achieve some of the looks that are fashionable today. Or do you? One of the hardest areas for makeup is achieving the perfect eye look. It can all be made simple with some basic tips for applying eyeshadow.
Eye Shape Means Everything
First thing's first. Before you start applying eye makeup, you need to determine the shape of your eye. This is because different eye shapes make all the difference in determining how to blend and shade properly. There are many different eye shapes as well as different lid types. Each of these will affect the look you can achieve with your eyes.
Learn the Names and Brush Styles
Different parts of the eye have different names. There are also brush types for specific areas of the eye. Once you learn the names and the right brush/tool for each part, then you can go to town in creating the best eyeshadow look for your eyes. Cosmopolitan.com is known for all sorts of tips and tricks. You can check that out for the rundown on different eyeshadow brushes. Once you learn the different brushes, you will have an easier time knowing how to use them.
Eye Color Makes a Difference
If you don't know what shades of eyeshadow will look good on you, your eyes will tell you. The color of your eyes will help guide you to the right eyeshadow shades. For instance shades of purple, copper, or neutral colors are the perfect blue eyes eyeshadow colors. For brown eyes shades of purple, blue, yellow or orange, even silver work best.
Just about every makeup tutorial you'll find will have you start out with a primer on your eye lid. According to the guide on a cosmetology school, Ogle School's website, priming helps you to have a smooth surface to work with. The primer also helps your eyeshadow last longer throughout the day.
Don't Forget the Tutorials
Many people learn all kinds of tips and tricks through makeup tutorials. Whether you watch a step-by-step video or read a blog such as on Fashion Diva Design for winter weather makeup, you will be able to find the right tutorial to help you get started. There are many tutorials that suit all skill levels. Remember, tutorials done by amateurs are often the best ones for beginners.
Right Shading for Corners
You want to think in terms of corners when starting with eyeshadow. A good tip is to start from the outside corner and work towards the inside corner. And you want to go from dark to light. Basic application tips from Kanebo Cosmetics explain that you should always apply a darker shade at the outer corner of your lid first, then a lighter shade along the inner corner. Then you'll want a shade in the middle for the center of the lid, and lightly blend.
Eyeshadow isn't just for the lid of the eye. You can achieve so many amazing looks when you go beyond the lid. It is important not to overlook the crease of the eye. The crease is the part just above the lid. It provides great space for blending colors.
Contouring your eyes is important for many makeup looks. In order to achieve the best contouring for your eyes, you should first determine your eye shape as in the first tip. Eye shape determines the best contouring for each look, because each contouring technique is different. It is usually something you should do before priming your lid. This can be done to highlight or darken certain areas for your eye makeup.
Many people may think it doesn't matter how you tilt your head while applying eyeshadow. But it actually does matter. Something many beginners do is look straight forward into the mirror while applying eyeshadow. What you should do is tilt your head up a little and look down with your eyes. By doing this, you will have an easier time in achieving the look you are going for, especially with eyeliner. It will help everything come out much nicer in the overall look.
There are lots of ways which you can apply makeup. If you're a beginner, then this can be a daunting task. Luckily, there are plenty of tips beginners can use when doing their makeup. With practice, anyone can eventually achieve the perfect makeup looks that appear as though it was done by a professional. Any beginner can take these tips here to help them learn how to do their makeup flawlessly every time.