After the proposal, most guys usually assume a place in the backseat of the wedding planning–mobile. Though eager to get hitched, the detail required of modern ceremonies and receptions is usually too fine and complicated for most grooms-to-be.
However, no matter how disinterested or confused guys can get when it comes to weddings, their input is absolutely essential in a number of crucial wedding elements. While brides-to-be can take the wheel in most wedding decisions, the following five elements require a true consensus — which means couples must work together to plan their special day.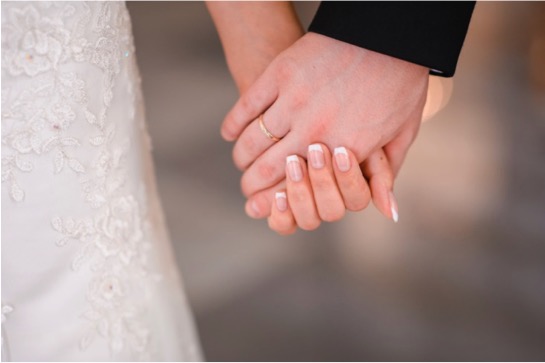 1. Venue
More than anything else, the venue establishes the atmosphere and theme for a wedding. Because the venue houses the ceremony and reception, its location, decoration, and layout dramatically impacts the formality and ease of the event. Wedding venues can be found almost everywhere on the globe, and they can take all sorts of shapes and styles — from glamorous ballrooms to ramshackle barns — so the right venue will realize any wedding imaginable.
This wealth of opportunity is why it is so crucial for couples to agree on their venues before they book. Two partners may have drastically different images of their future wedding, and parsing out exactly what each future spouse expects of the event will decrease the likelihood of future strife and resentment.
2. Menu
The menu might seem like an insignificant element of your wedding, but food has plenty of power for shaping guests' perception of a wedding. Like event spaces, food can be formal or casual, creative or familiar, and, perhaps most importantly, delicious or bland. Researching and sampling caterers' work is key to finding a cook couples can trust to craft a perfect menu.
However, equally key is communicating with one's partner regarding what should and should not be included on the menu. Obviously, anyone's allergies or intolerances should be remarked upon and excluded, as should any foods anyone absolutely dislikes. Then, couples can brainstorm a menu that is nourishing, restorative, and delightfully delectable.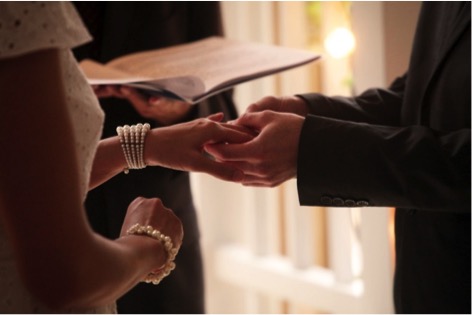 3. Music
Dancing is a meaningful part of any wedding, from the first dance to the last, and improper or unenjoyable music will spoil the affair. However, like fashion and visual art, music is profoundly subjective. It is entirely likely that two committed partners have vastly differing tastes in music. Thus, for one partner to select the wedding band without the other partner's input or approval is an egregious mistake.
Unfortunately, agreeing on the musical style of the wedding might be the most difficult consensus future newlyweds will make. Music genres are broad and disparate, and usually they don't mix particularly well. If one partner is forced to concede his/her tastes, s/he should win precedence on another major wedding decision.
4. Vows
While this part of the wedding is inarguably the most important, too many couples neglect to consider the vow exchange until late in the planning process. Though several religions and cultures have specific rituals that must precede marriage, like jumping the broom or breaking the glass, the modern era is also rife with new means of consecrating a marital bond, including:
Lighting a unity candle
Breaking bread
Pouring sand or salt into a vase
Handfasting, or tying hands
Planting a tree
And more!
However, one partner may take little stock in an invented ritual, and thus s/he may not fully appreciate the marriage ceremony without a more traditional element, like a reading from a holy book. Because this element of the wedding is so crucial to the resulting marriage, it is important both partners recognize its significance.
5. Vacation
No wedding is complete without a honeymoon getaway, but there are many elements to consider before couples grab their boarding passes. Like weddings, there are dozens of different types of vacations: relaxing, adventurous, natural, metropolitan, luxurious, exotic, and more. Every destination around the world specializes in a different type of travel, catering to a specific type of traveler.
Partners who travel well together — have few fights, make plans quickly, stay close throughout their trip — don't always have the same travel style, but they know how to communicate honestly with one another to ensure the health of their relationships. Before the departure date draws near, future newlyweds should discuss their desires for their honeymoons. Then, this ultimate romantic vacation will be fun for everyone.