Hey Divas! I have interesting post for you today that is called 5 Wardrobe Essentials for Stylish Summer. Enjoy the sunny days with style, elegance and glamour. Dress up yourself with the trendiest clothes and go out. The days are passing and we should leave a fashionable mark! Be unique and trendy and impress the others with your lovely outfit! Inspire yourself from the pictures below, add the 5 summer essentials to your wardrobe and stay up to date with the contents of Fashion Diva Design!
 5 Wardrobe Essentials for Stylish Summer
Crop tops, high-waisted shorts in a combination with leather jacket… Perfect outfit for the lazy summer days. If you searching for something casual, this is the perfect combination for you!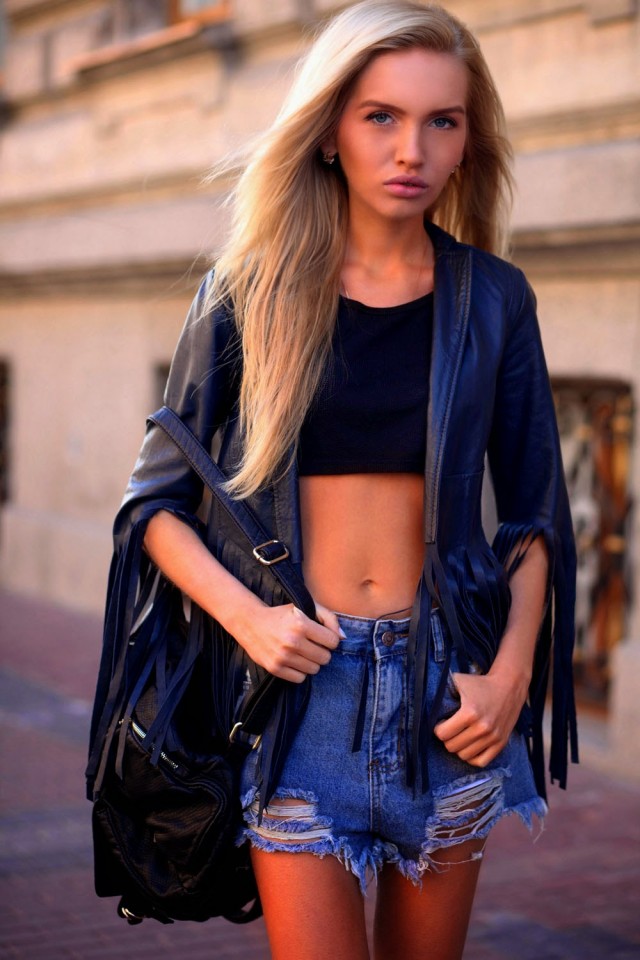 Orange, orange, orange…the color of the summer and sun, energy and happiness. The outfit below is stunning. I love it! Add some orange piece of clothes in your wardrobe and be real fashionista on the street!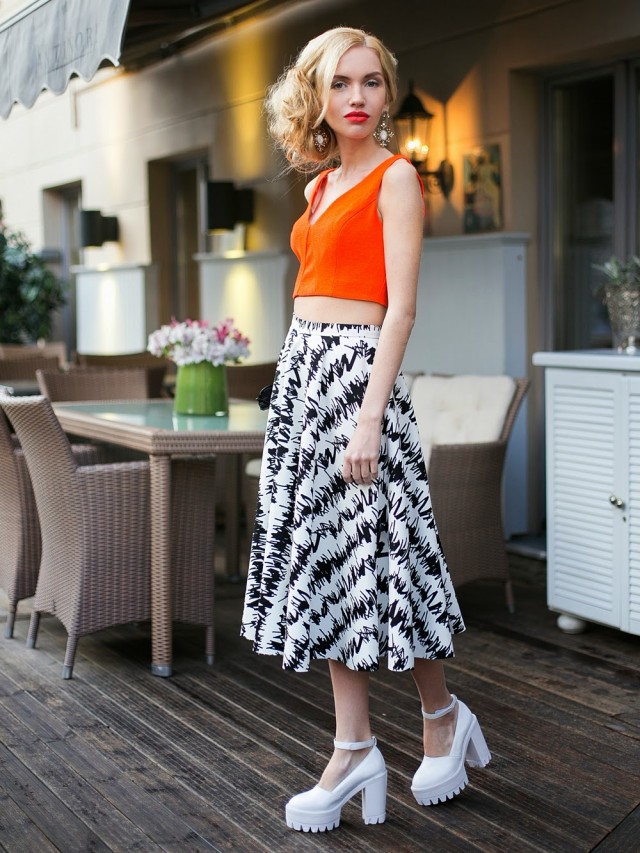 I must recognize that I really like the outfit below. The girl is like those from the fashion shows. And sneakers with fabulous classic clothes? It look cool and the sneakers give an energy to the whole look! What do you think!?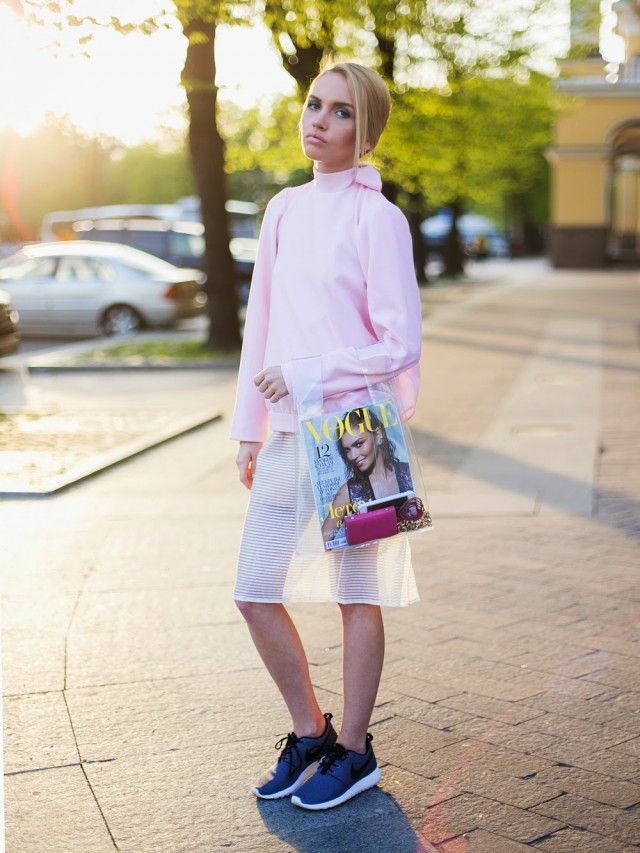 image via daryaya.blogspot.ru
If you want to emphasize your grace, charm, elegance and femininity, then you should add lace skirts in your wardrobe. Find the shape and the color of lace skirt that suits you the best and match it with a classic heels and an interesting top. I love the combination below! Do you?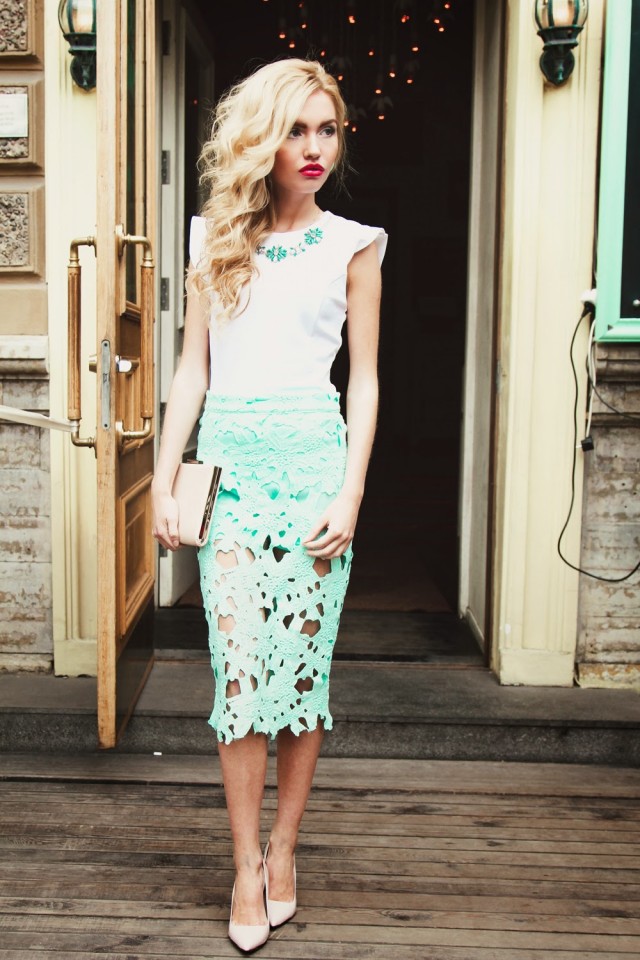 Printed pieces of clothes are always good choice for this summer. Refresh your wardrobe with new printed skirt, trousers, dress or shirt and be fashionable. Follow this chick trend and enjoy in the sunny days.