Hey there my lovely ladies and nail art addicts! How are you? Have you already planned where you will spend your summer vacation? I'm always here to show you the latest fashion trends and inspire you to follow them by showing you some amazing combinations. You should not forget the tiny details that can improve your summer appearance, like hairstyle, makeup, nails and accessories. So for today, I have made you a collection of 20 Adorable Nautical Nail Designs You Need to Try This Season and I'm 100% sure that you will like it.
SEE ALSO: 10 Outstanding Summer Outfits For Every Occasion
Navy never goes out of style! And we all need to recognize that this pattern is not only unique, but attractive and very charming. If you don't want to be in the center of attention by wearing a navy dress, you should definitely polish your nails. You will be surprised when you see how much varieties of this nail art exist. The options to decorate your nails are endless and they can never bore you, but improve your look and boost your mood.
So, let's take a look at the gallery and draw some inspiration. You may find your next nail art design here, who knows. Enjoy and have fun!
Lovable Nautical Nail Designs That Will Catch Your Attention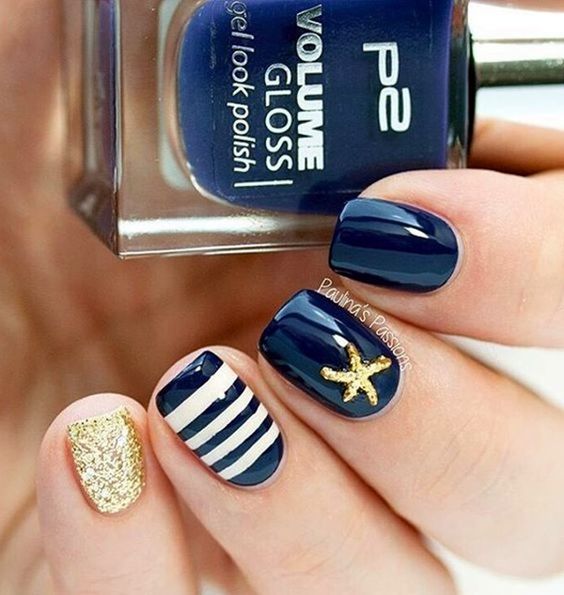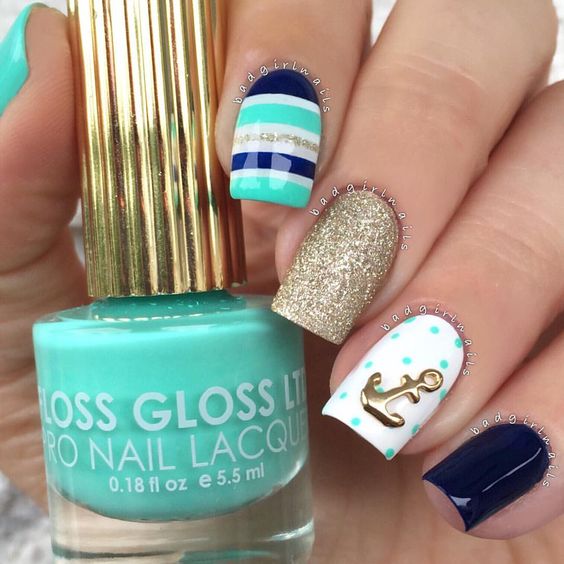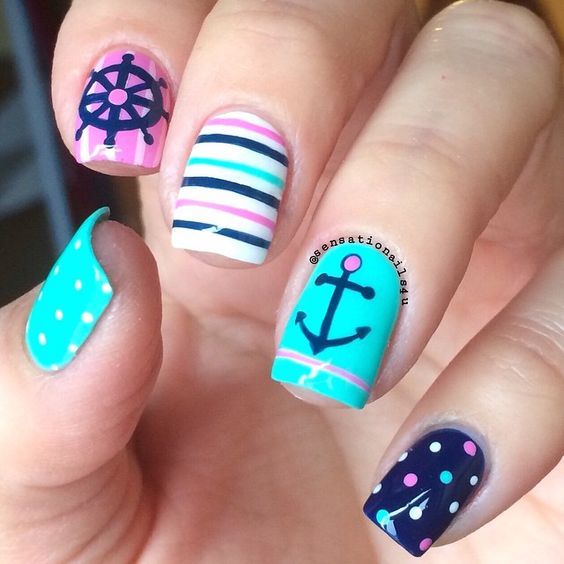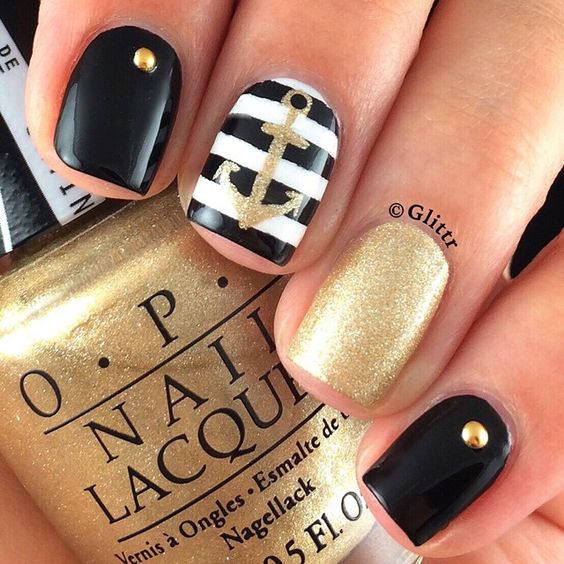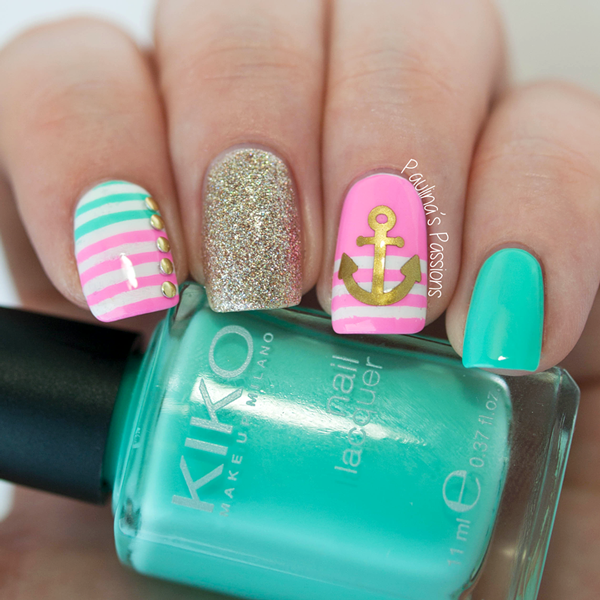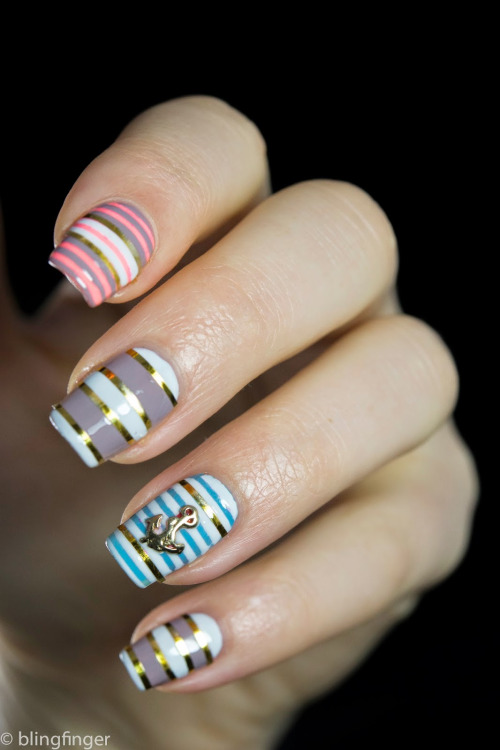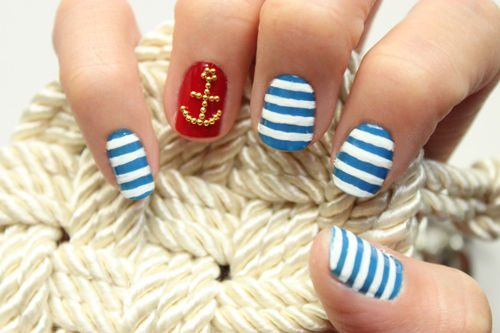 If you want to look unique and edgy, then you should definitely try this particular nail art and complete your overall appearance. The red, blue and white stripes are so cute and you are going to love them. However, you should not stick to these three colors. but experiment with other shades and arts. You can add zircons, gemstones, etc., for more beautiful and eye-catching nail design. There is no second chance for first impression, so if you want to look polished form head to toe, you need to pay attention to this small detail. It won't take you much time to polish your nails, believe me.
Anchors and stripes are the main elements and almost every nail design have them. They are not hard to be made, so I recommend you to try them out at home, before you go to the cosmetic salon. You just need to be very precise in order to look elegant and sophisticated.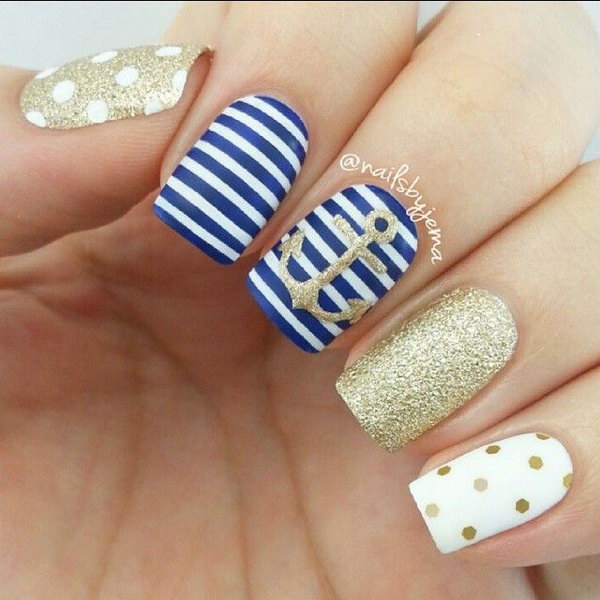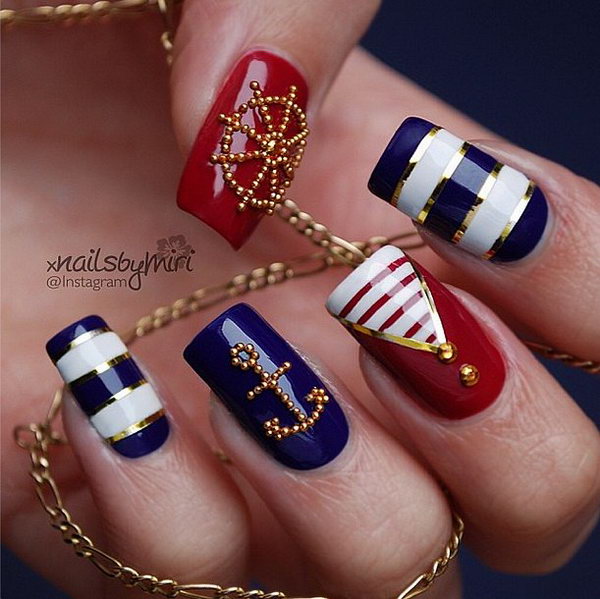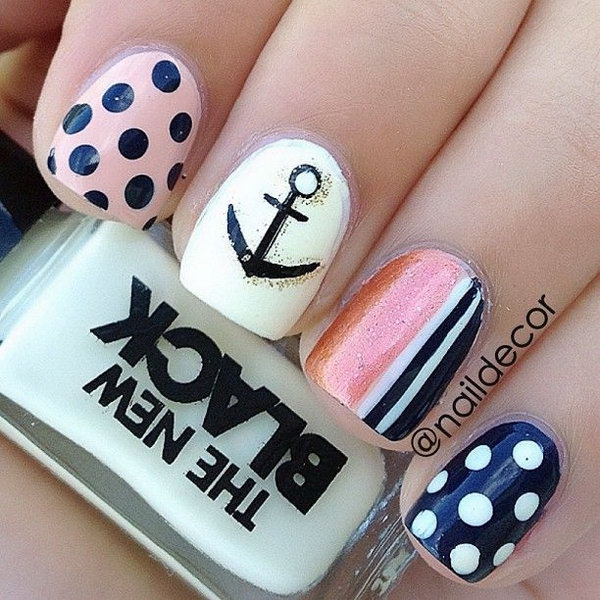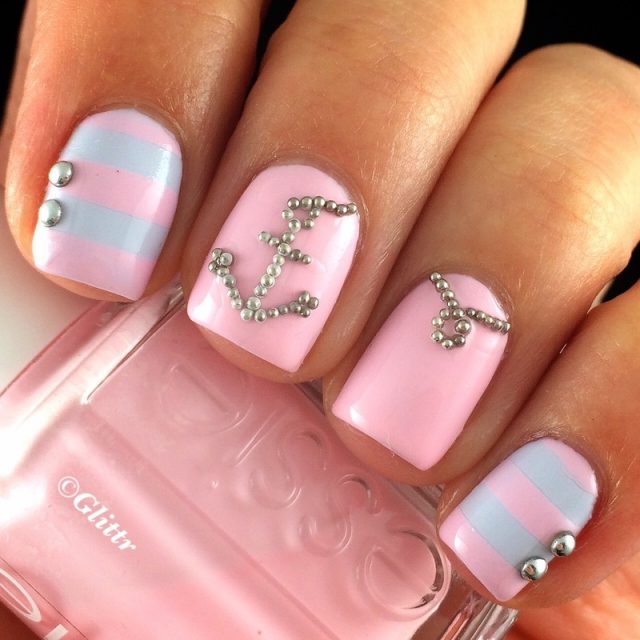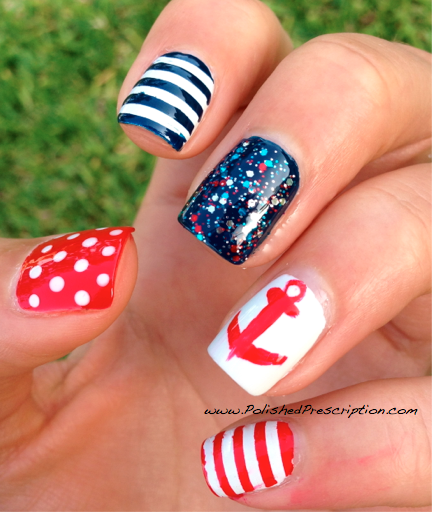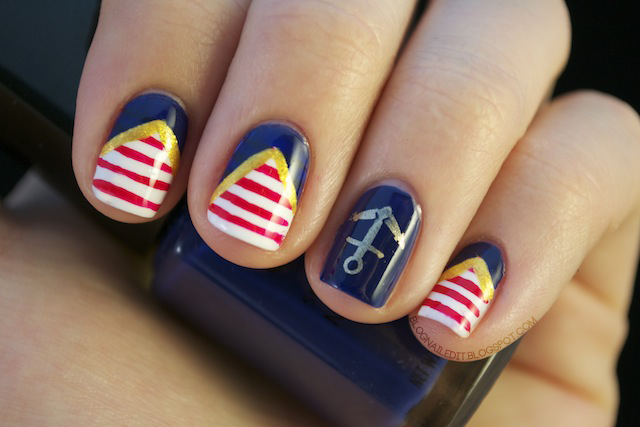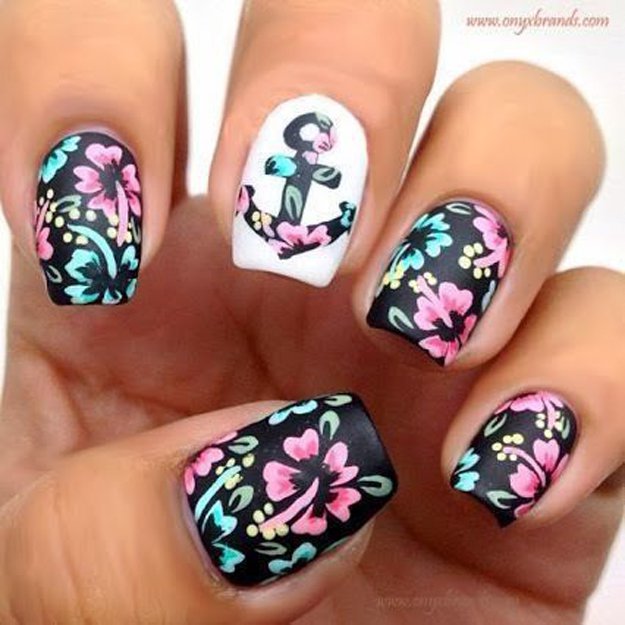 So, what do you think about these nautical nail designs my lovely divas? Do you like them? Which one is your favorite? I would love to know your opinion, so please share your comments with me! Thank you for reading! Enjoy in the rest of your day and don't forget to stay up to date with the content of Fashion Diva Design!