Hey my lovely divas! I have a collection of 19 Lovely Street Style Outfits To Rock This Spring. If you were wondering what for your next spring walk, work or business meeting, take a look at the gallery below. All of the outfits that I have selected for you are stunning and I'm 100% sure that you will like them too. Enjoy the spring weather with style!
Gorgeous baby pink and black combination for everywhere. Do you like it?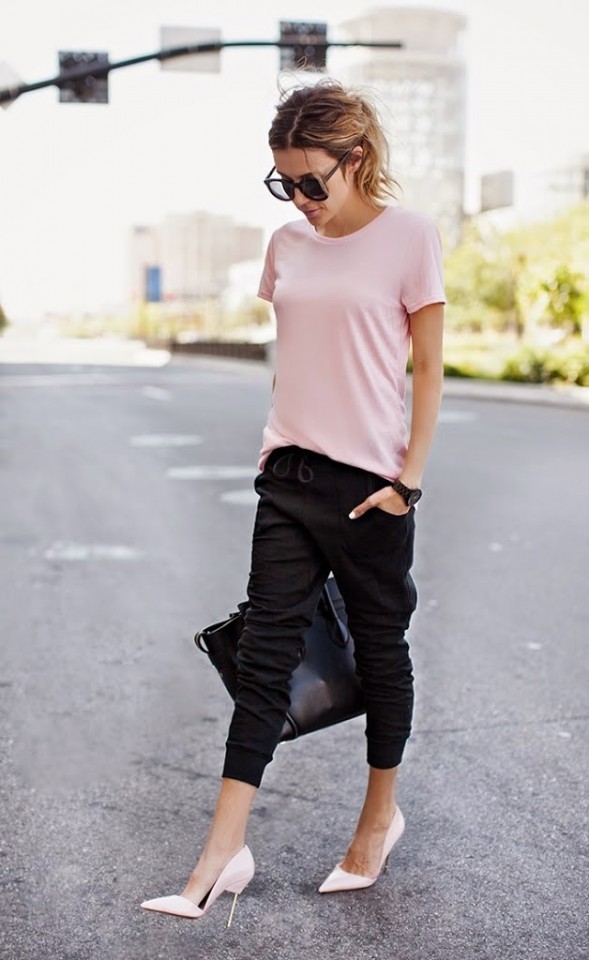 You can wear your golden chain necklace with nearly everything and look great. I really like this combination below. Although, it is really simple, the heels and the necklace make it far more stylish and elegant.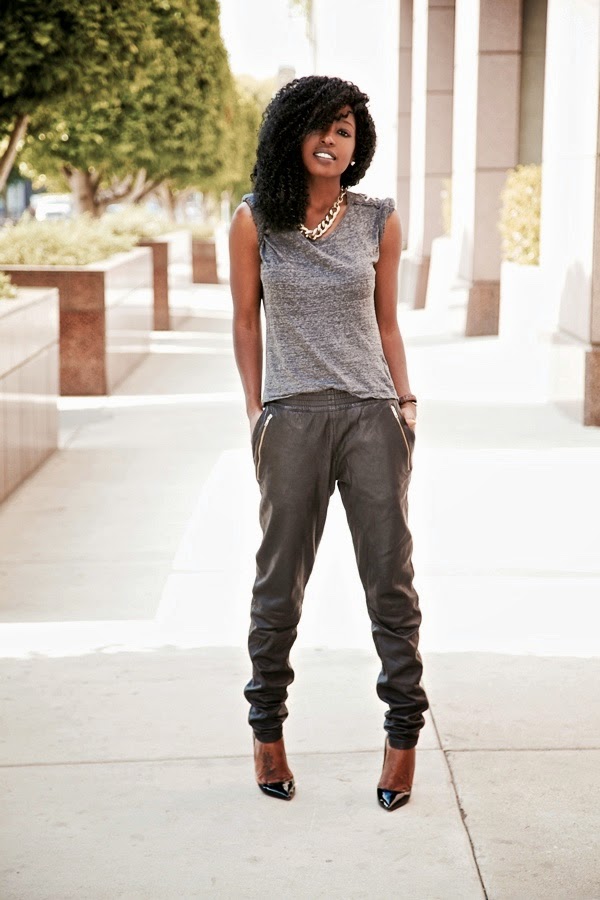 Embellish your simple black and white combination with a red lipstick and chandelier earrings.
You were wondering what to wear to work? The combination below is very stylish and gorgeous. You can copy it right now easily.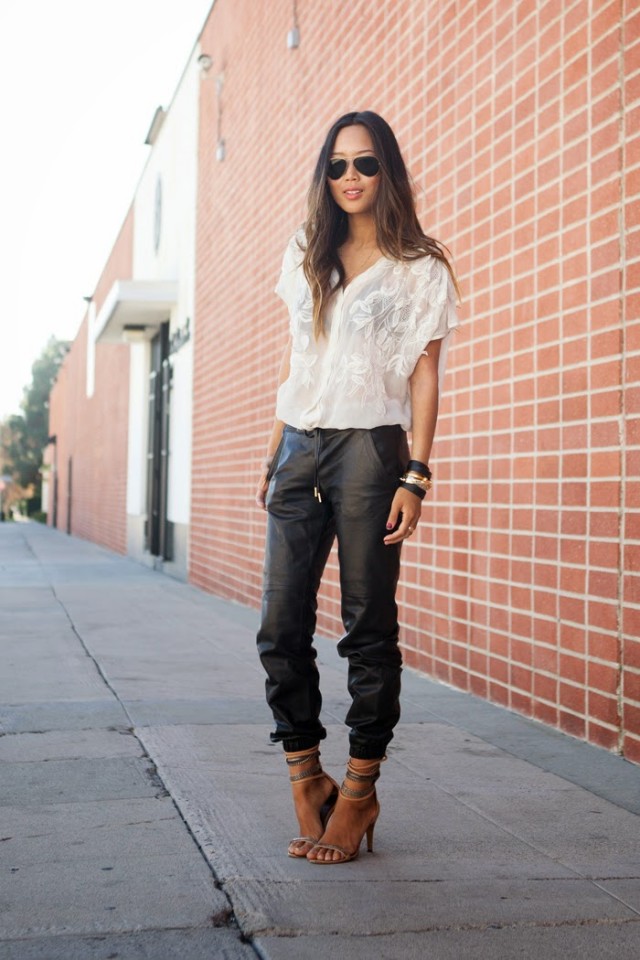 Did you know that you can embellish your casual outfit with a beautiful accessory? The outfit below is a perfect example for you!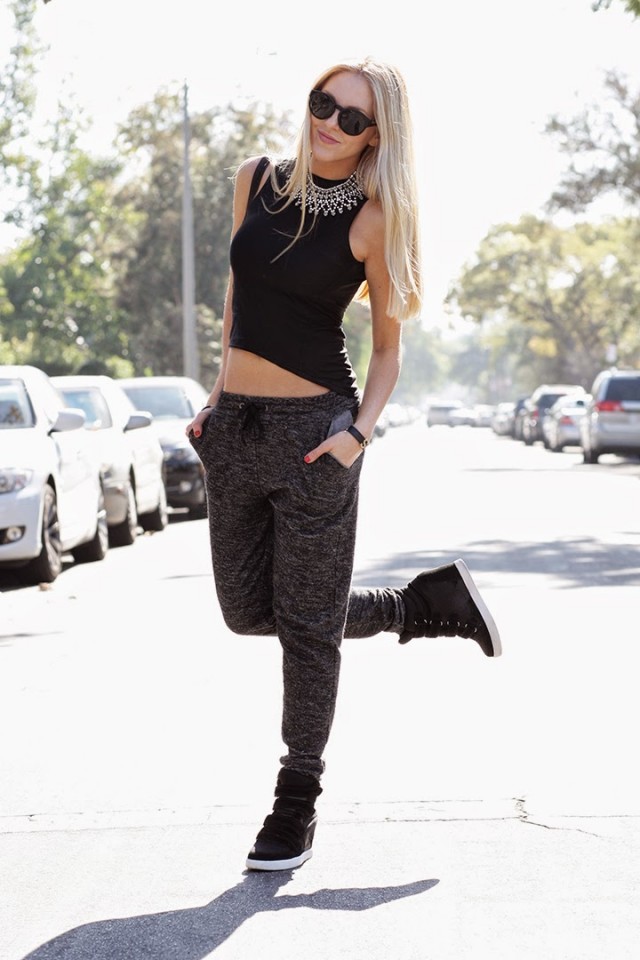 I love to wear black and white clothing in a combination with red heels, bag and lipstick. This color match is considered to be one of the most sophisticated and elegant in the world of fashion.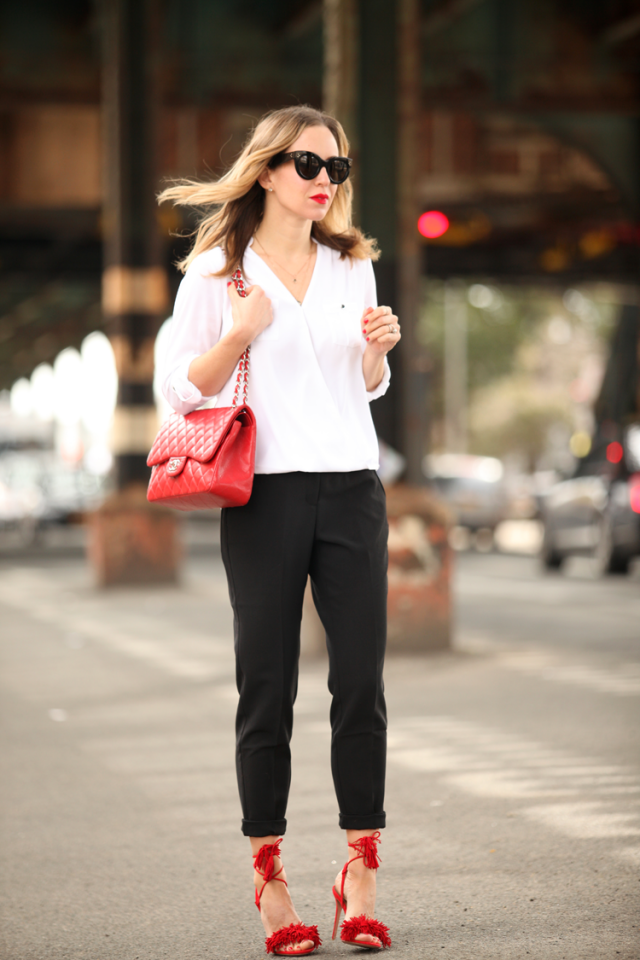 Denim is one of the most popular trends that have appeared this season. I really like the red heels. They go perfect with the jeans.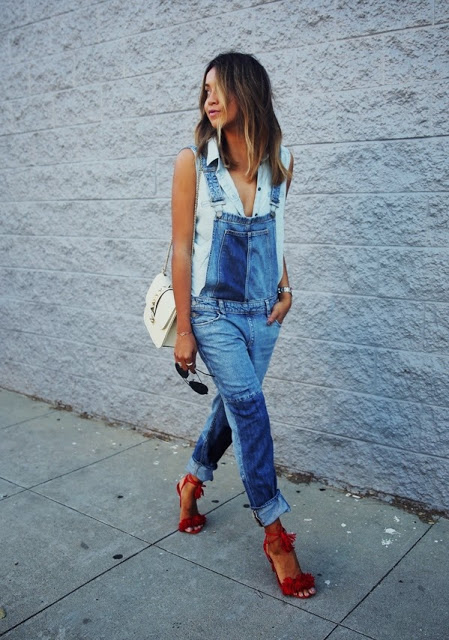 Marvelous, elegant and sophisticated combination with printed crop top and jacket and high waisted pants. You can wear this outfit to your next party.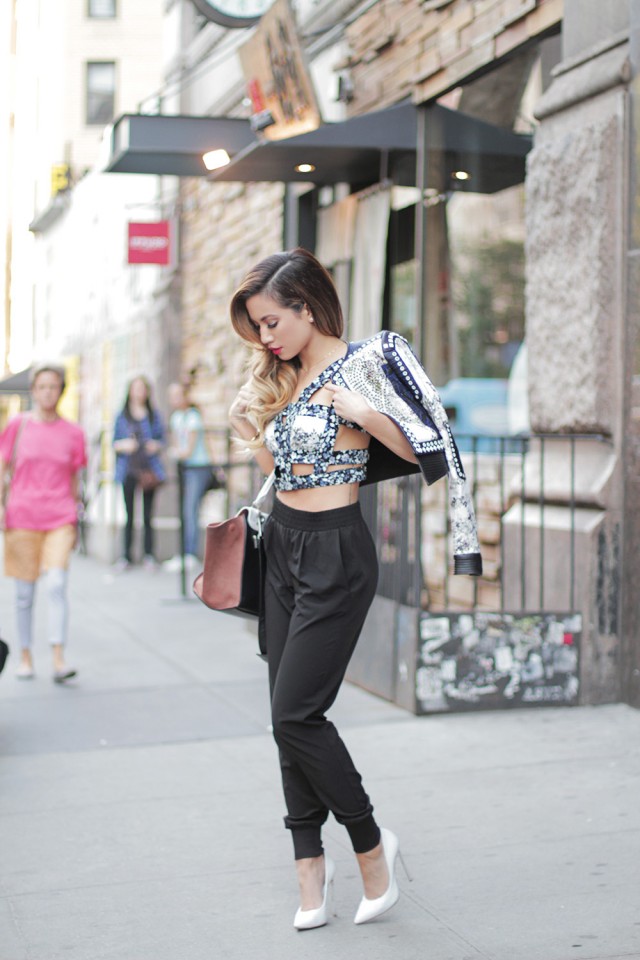 Modern and stylish jumpsuit to rock this season. Do you like it?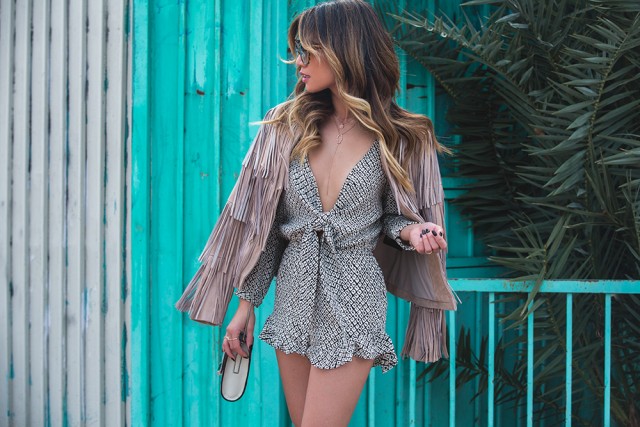 You were wondering how to wear your ripped jeans? The combination below is amazing.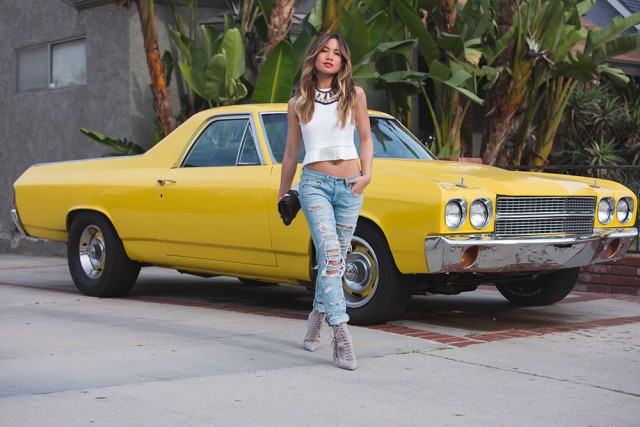 Animal print is popular and you should follow this trend. The combination below is a perfect fashionable choice for this season.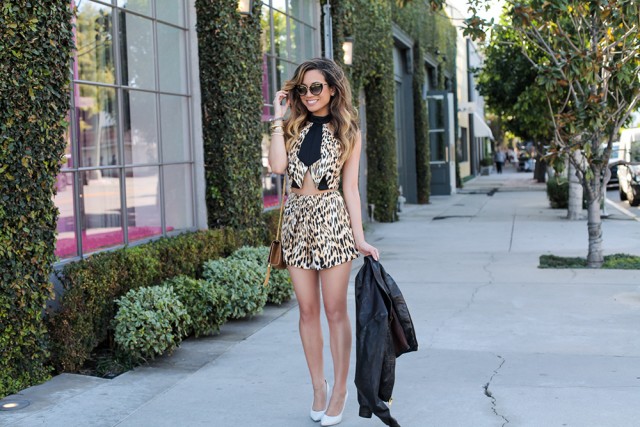 Deep neckline, reach necklace and high waisted shorts. Fascinating combination to copy now!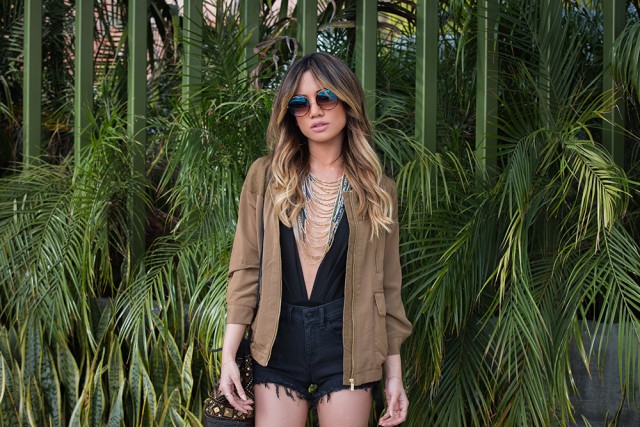 Even when you wear simple clothes, you can make a statement with your jewelry, shoes or bag. Take a look at the outfit below. The girl has made a perfect match, I love it!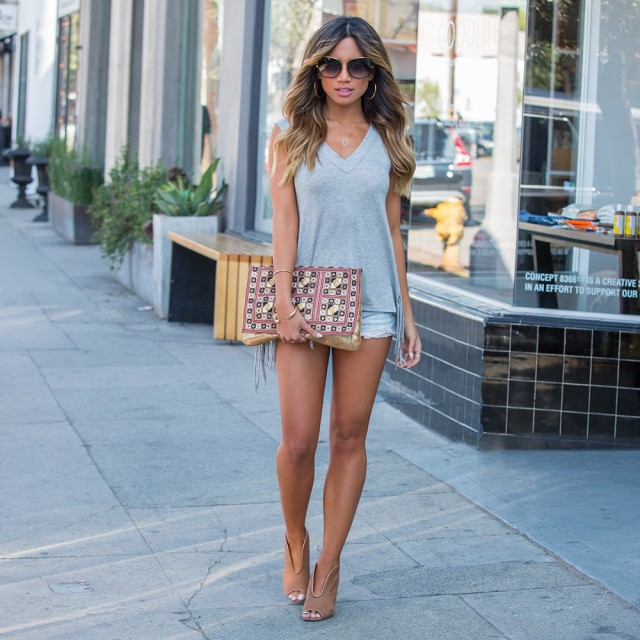 Crop top and jeans for the sunny days. Simple and beautiful!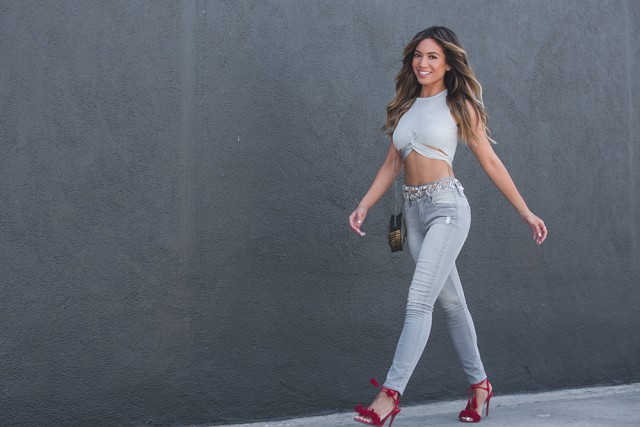 You were wondering what to wear? The combination below with the crop top and mini skirt is perfect for the sunny days. You can match it with a leather jacket too.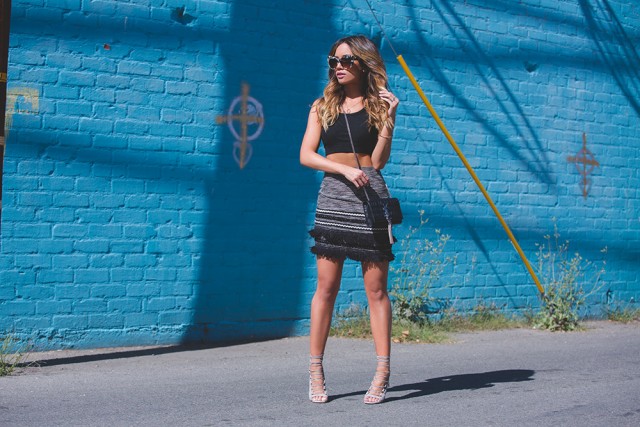 Comfy and casual red maxi dress with dots in a combination with a leather jacket and converse sneakers – stunning outfit that you can wear everyday.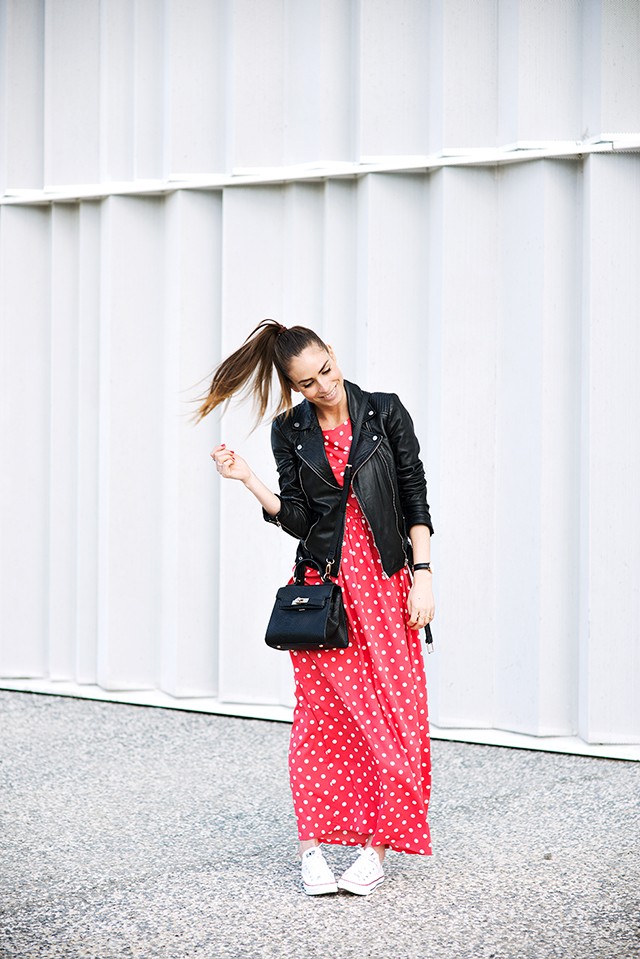 Black and white combinations look very sophisticated and stylish and you can wear these 2 colors in every season. I really like the shirt below, do you?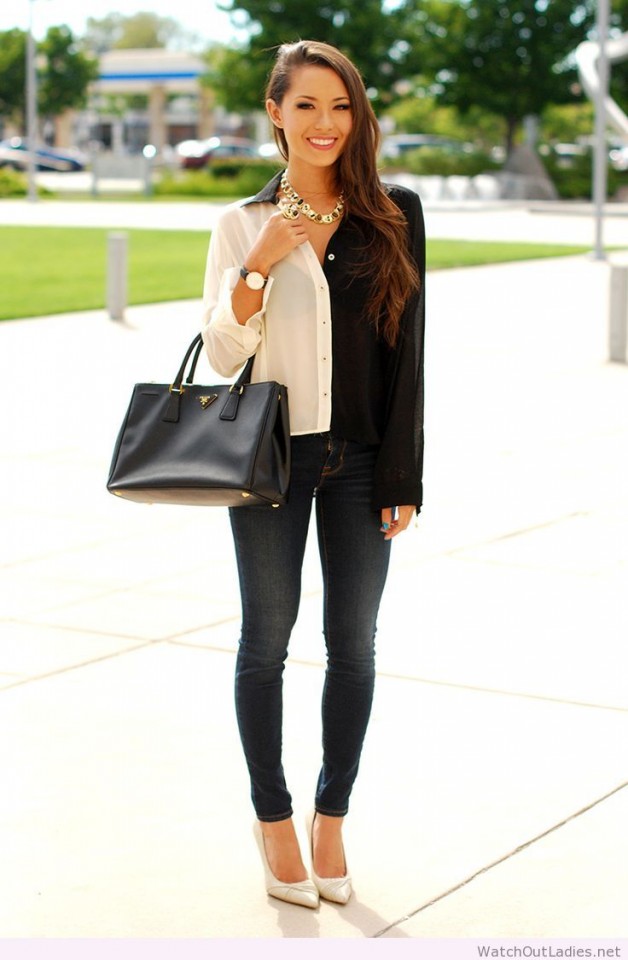 We have seen stripes on shirts and dresses… but what about wearing a striped shorts? Do you like the combination below?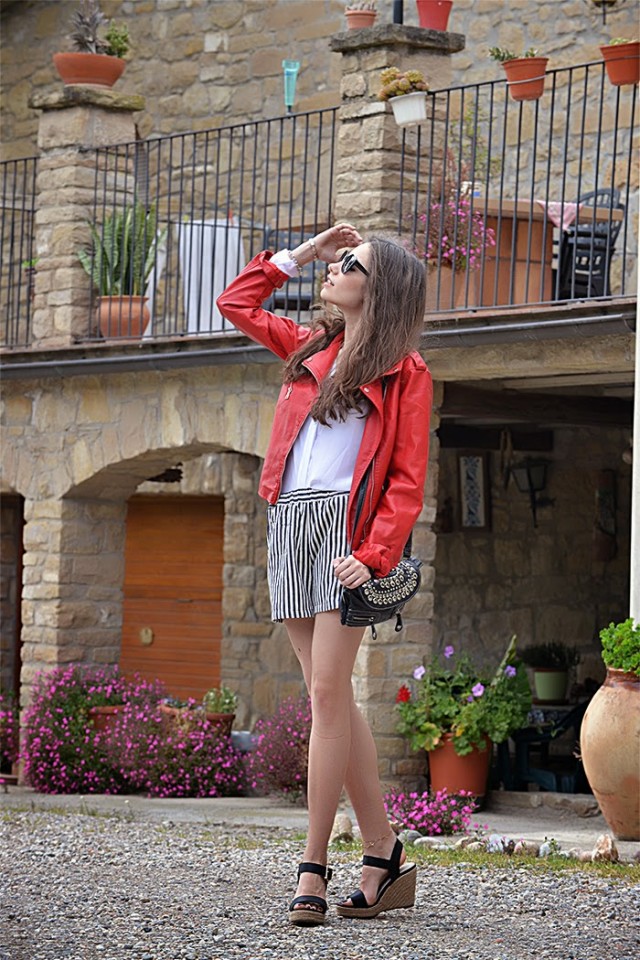 Spring is all about wearing fresh colors. Update your wardrobe with some coral pieces and go out with style, like a real fashionista.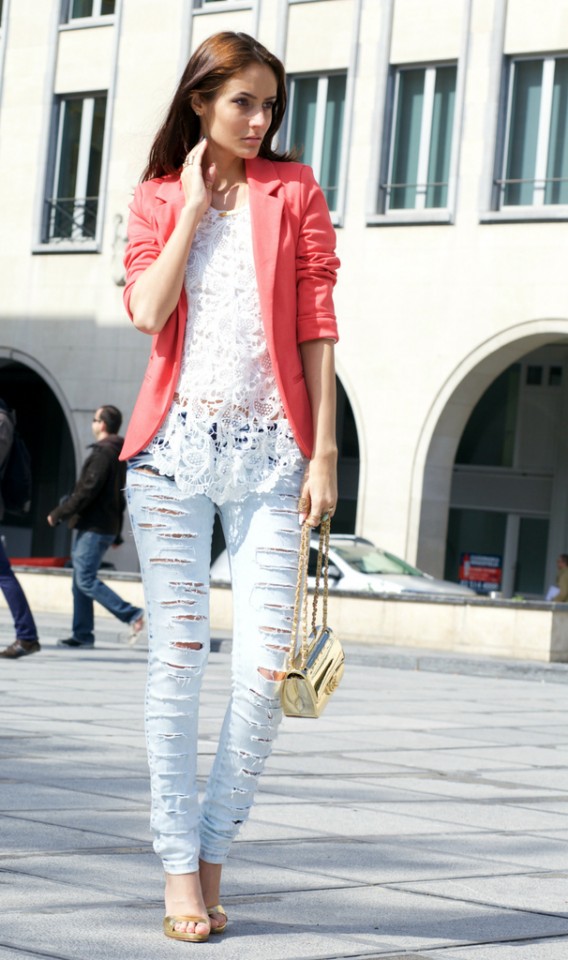 Floral print is the most popular in the spring. Why not wearing a floral jacket in a combination with jeans and a white tee? Great combination for everyday!