Hey my lovely Fashionistas! I'm always here to inspire you and awaken your creativity. Spring is here, so I made you a collection of 19 gorgeous outfits with jeans. You may prefer to wear skirts and dresses, but you should not avoid jeans too. The jeans are perfect for the lazy days and you can make comfortable and stylish combinations for every occasion.
When you want to look more elegant and sophisticated, you should put your heels or sandals on. And for the casual events, like street walks you can wear your jeans with sneakers or flats.
Check out these 17 stylish outfits and inspire yourself. Enjoy and have fun!
Green T-Shirt and Sandals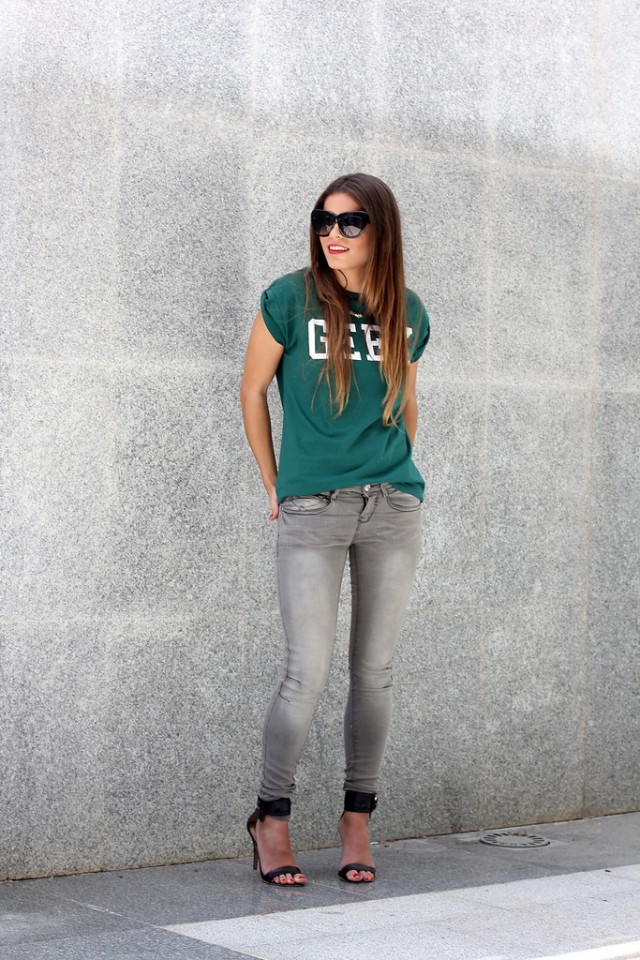 Denim Shirt and White Blazer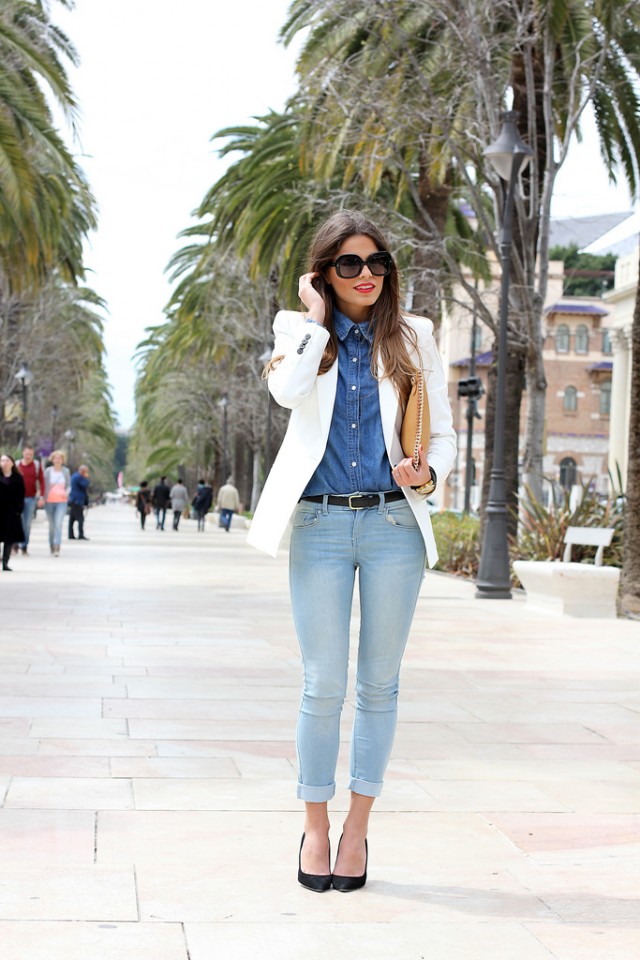 Beige Jacket and White Tee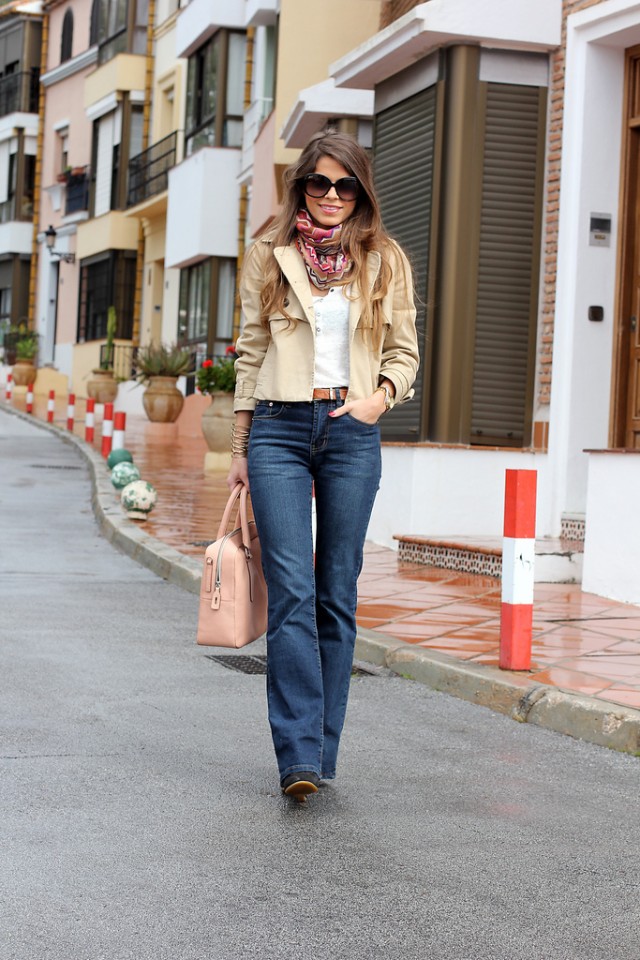 Tartan Shirt, Black Blouse and Jacket with Studs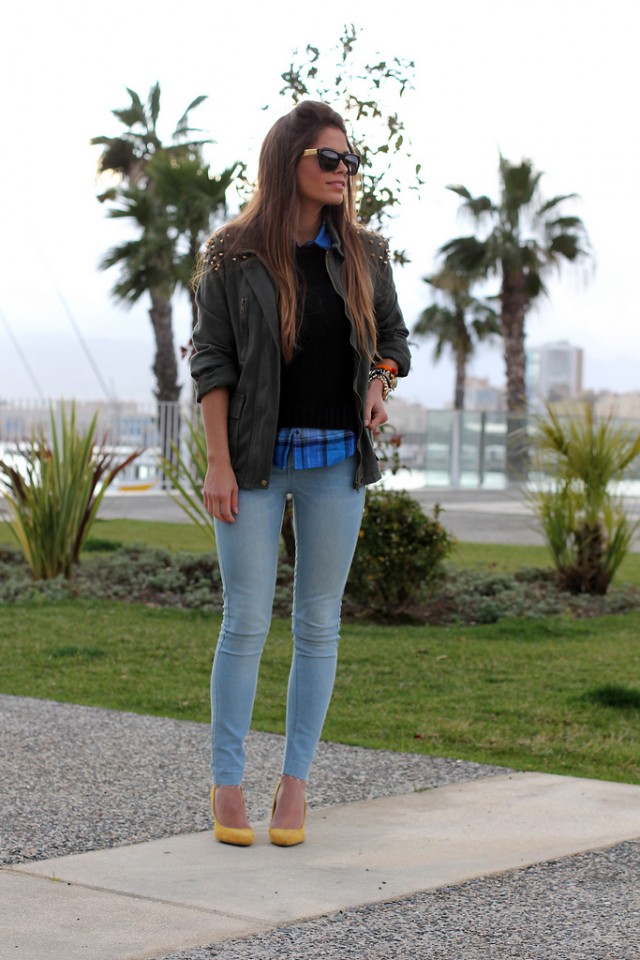 Beige Blouse and Khaki Jacket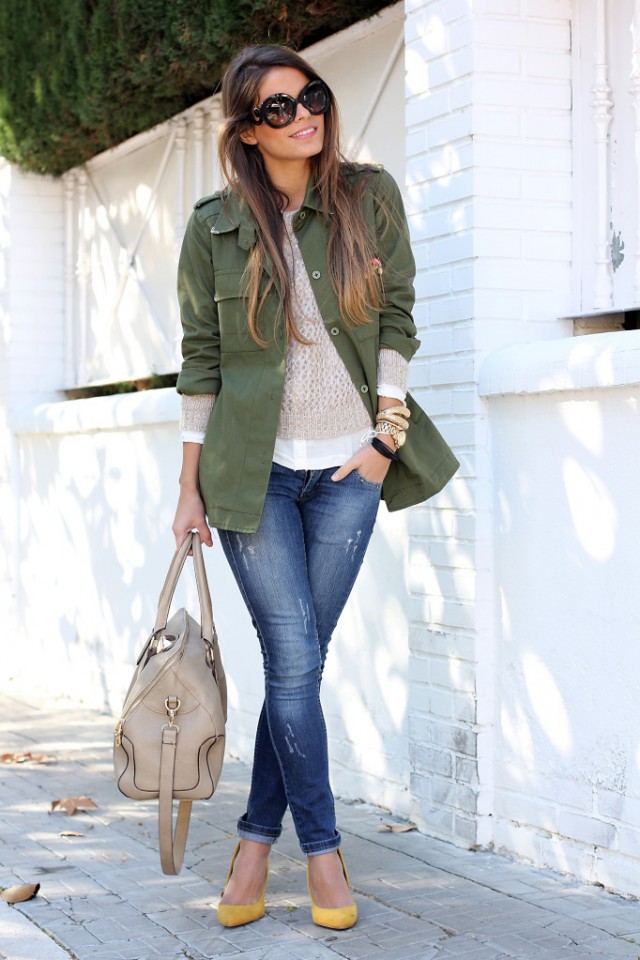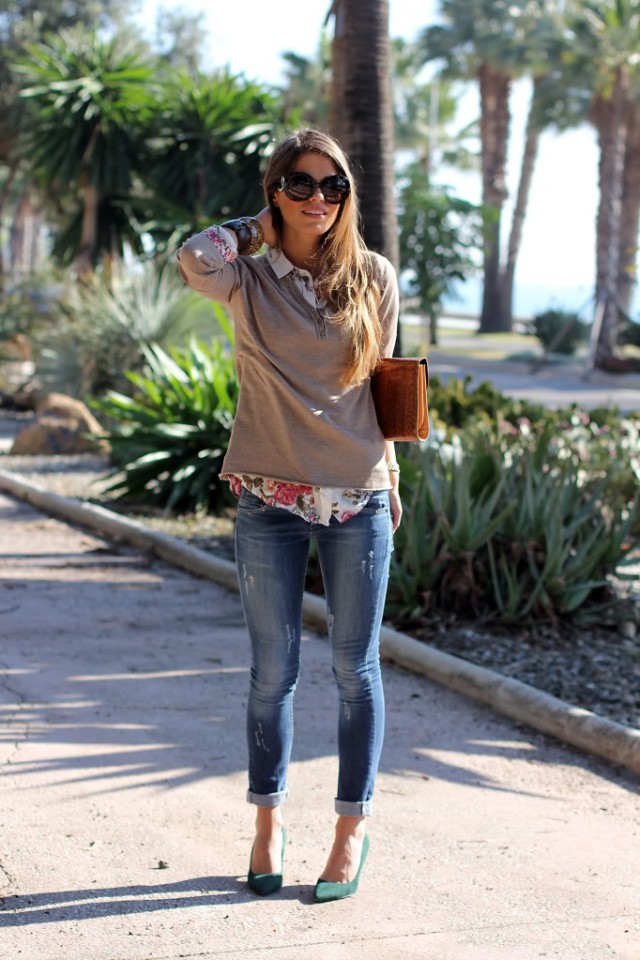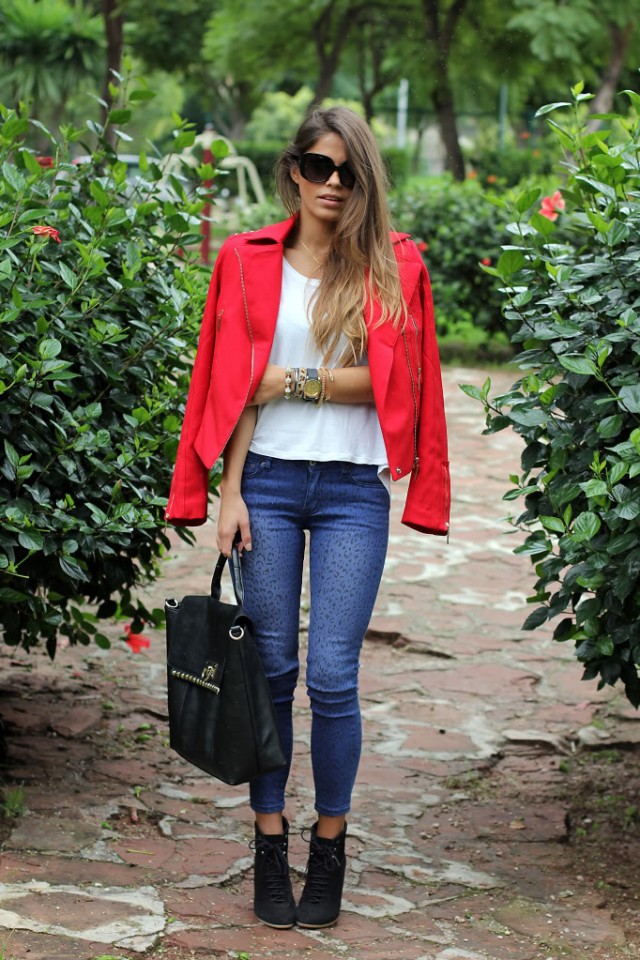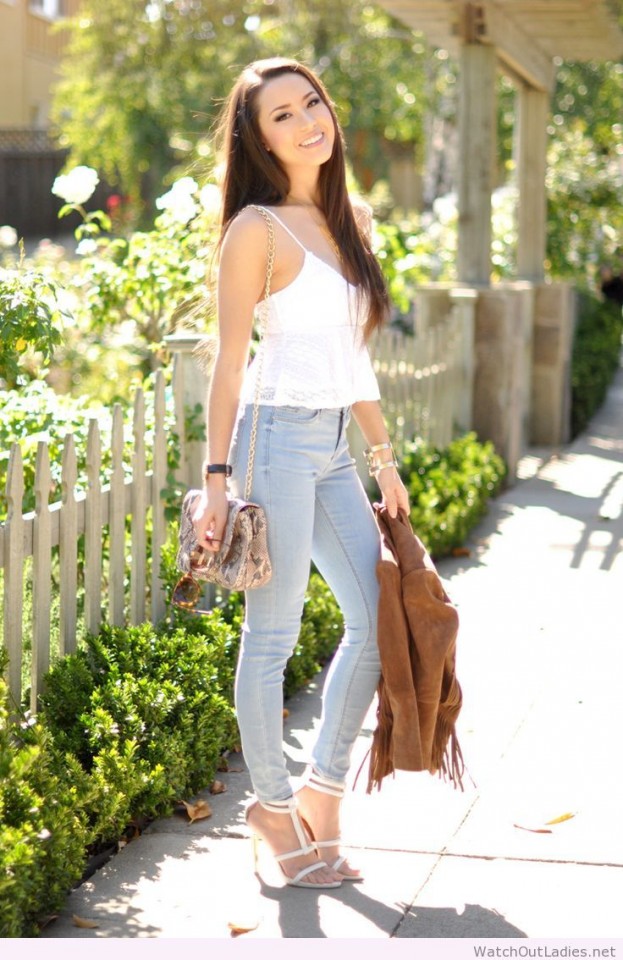 You can make fashionable combinations for work with a blazer, shirt and jeans. You can add a necklace to your look for more stylish look. You should avoid wearing jeans to your business meetings and conferences, because you will look very casual on these important business events.
The combinations with jeans and simple tees are my favorite and I love wearing them. For more casual events you can wear jeans, simple tee and a pair of comfortable flats or sneakers. If you want to add a romantic and elegant effect to your look, you can wear a pair of stylish heels or sandals.
Denim is trendy this spring, so you shouldn't be surprised if you see combinations with denim shirt and jeans. All denim is hitting the street, so you should consider following this trend.
White Tee and Maroon Blazer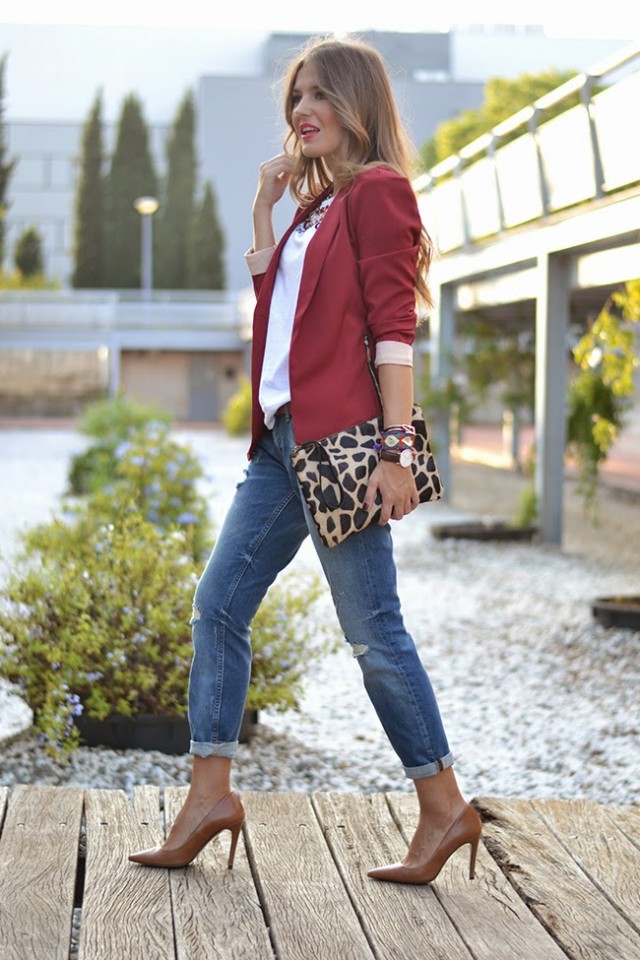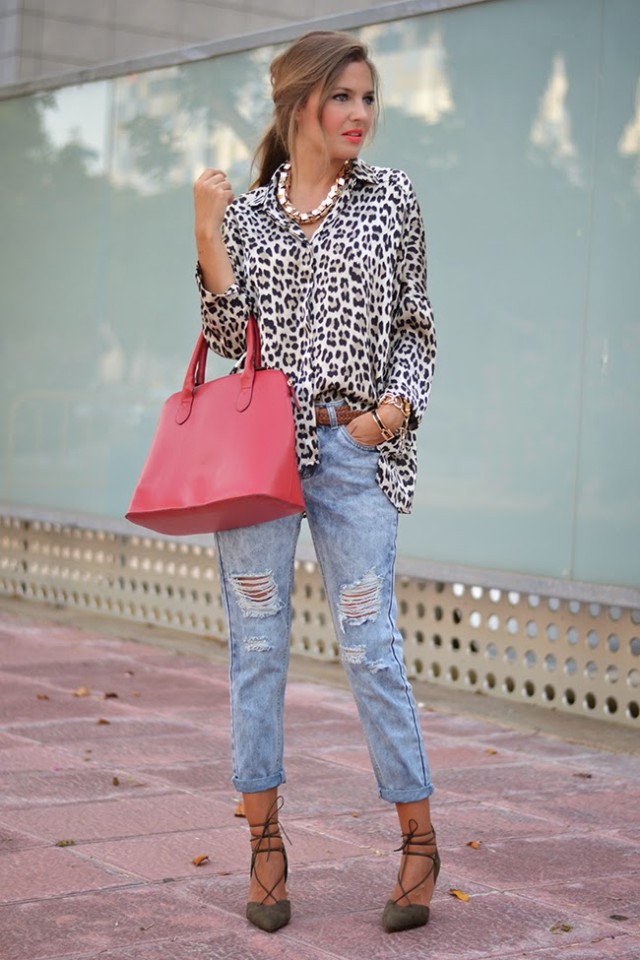 Floral Vest and White Tee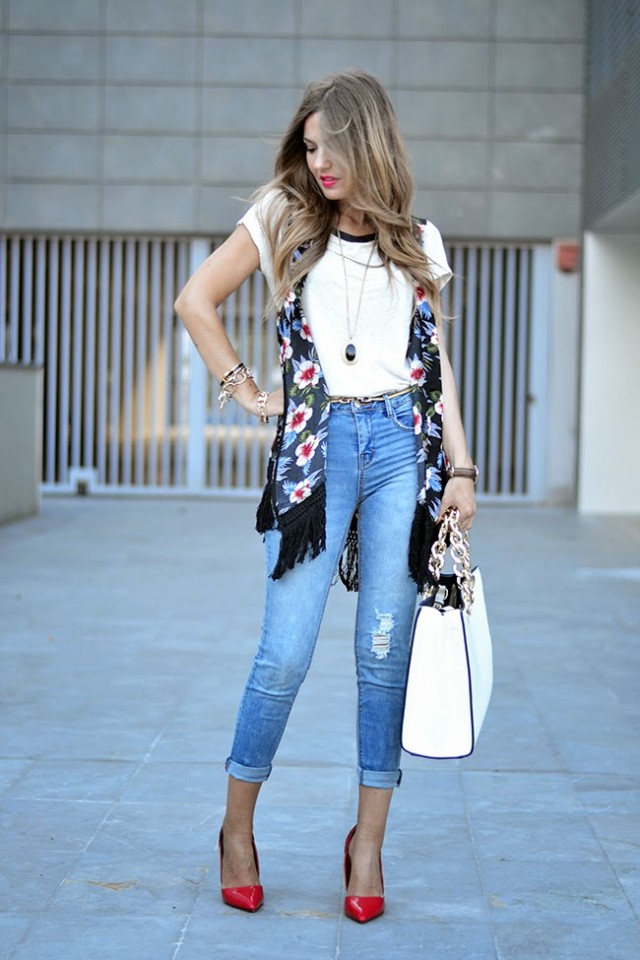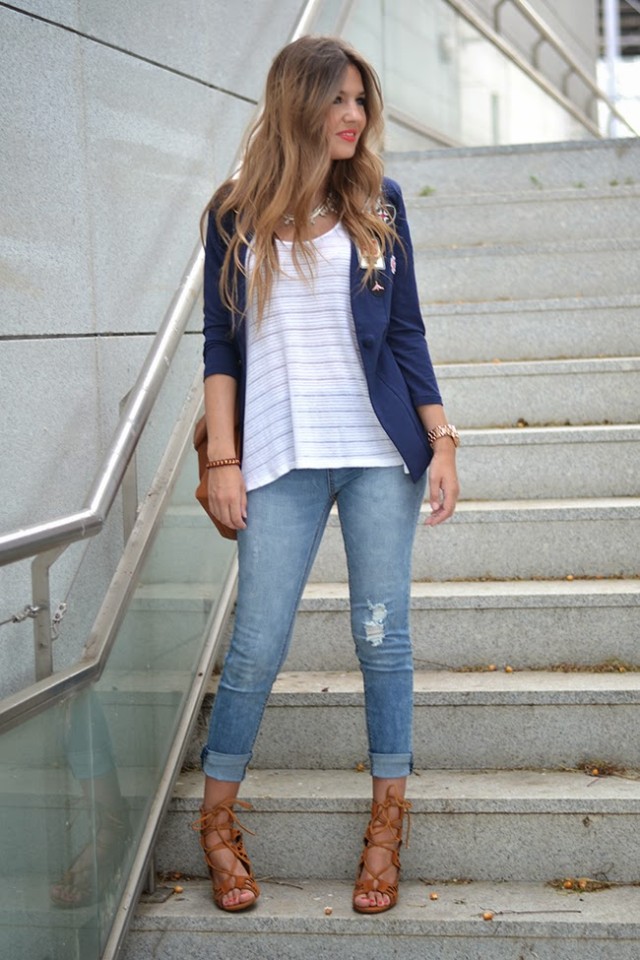 Colorful Denim Jacket and Shirt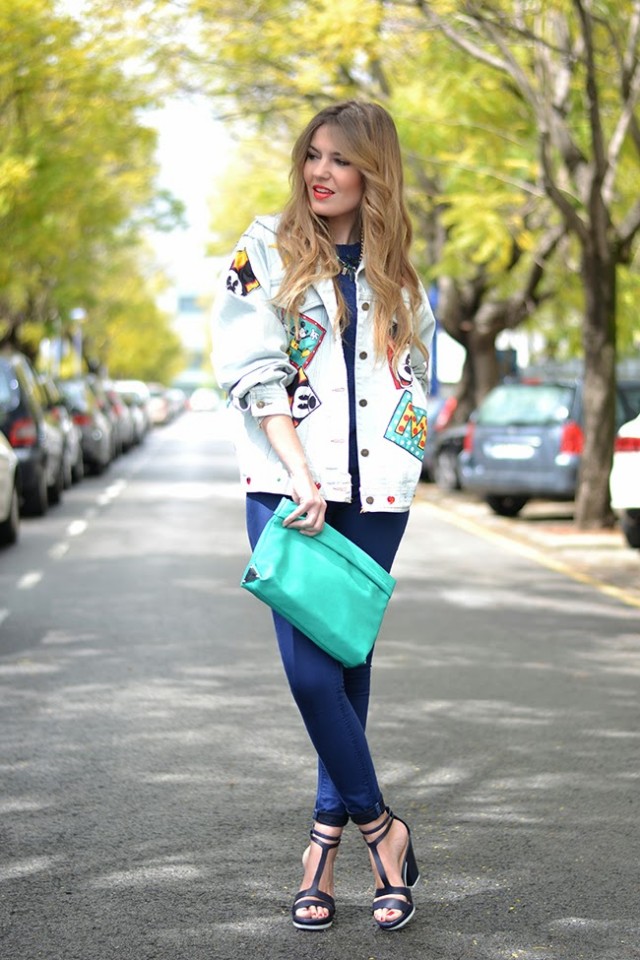 Tartan Shirt and Orange Jacket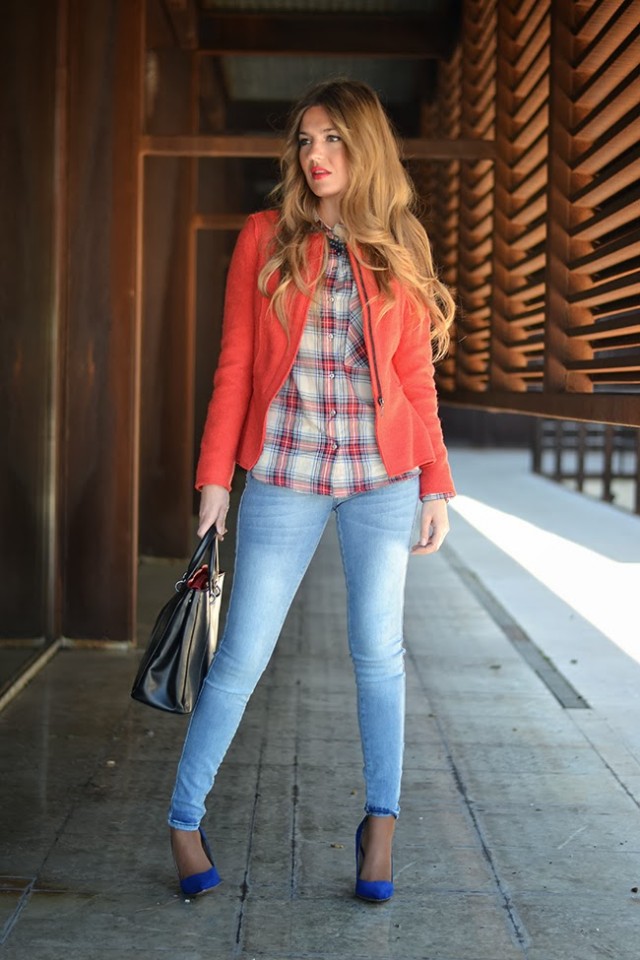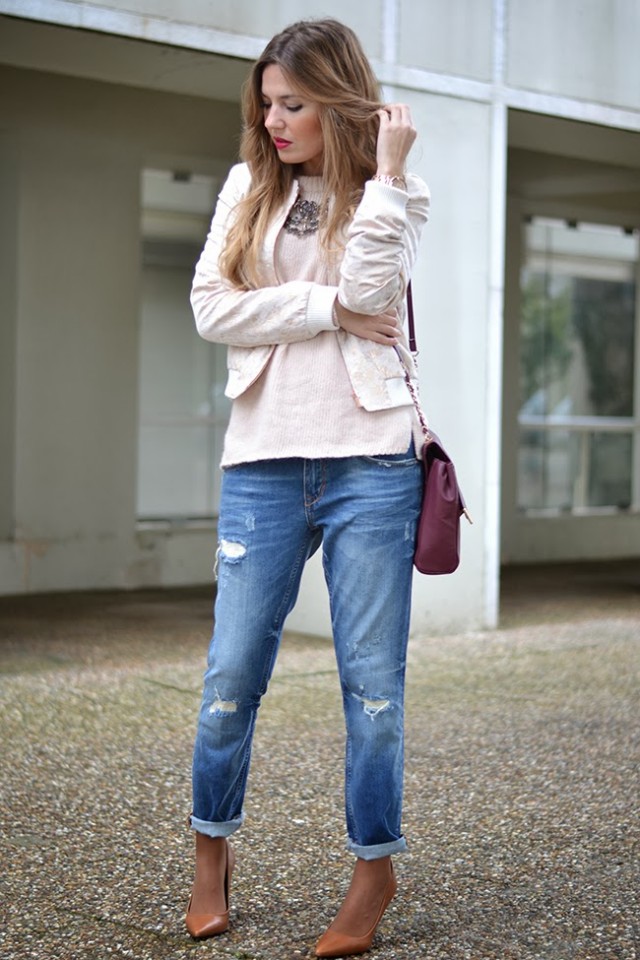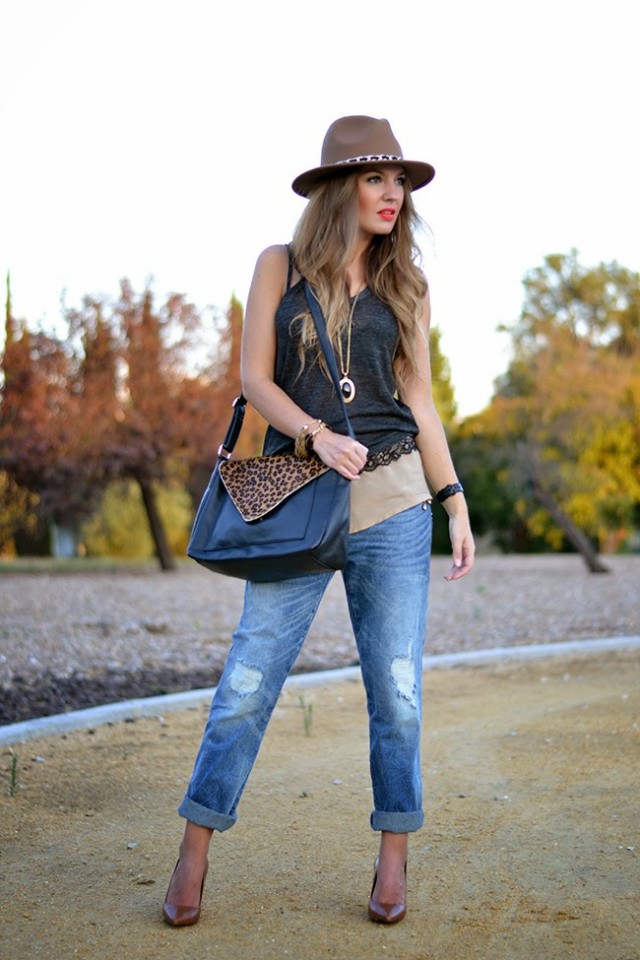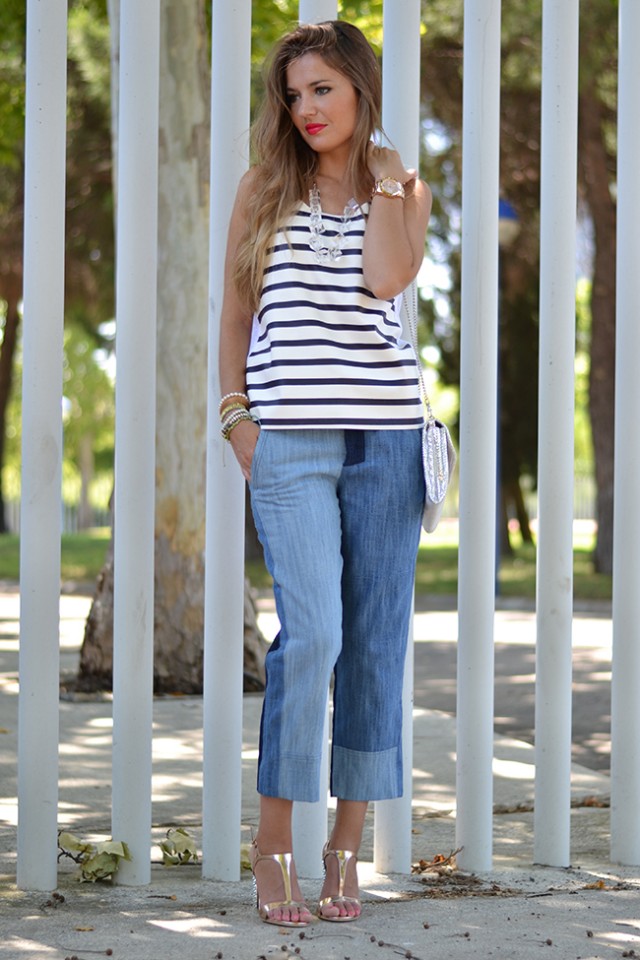 White Tee and Golden Jacket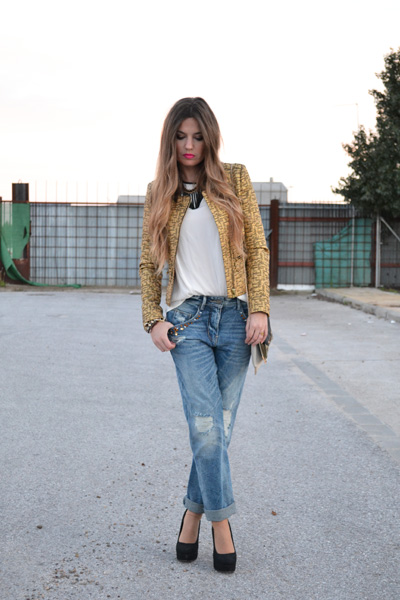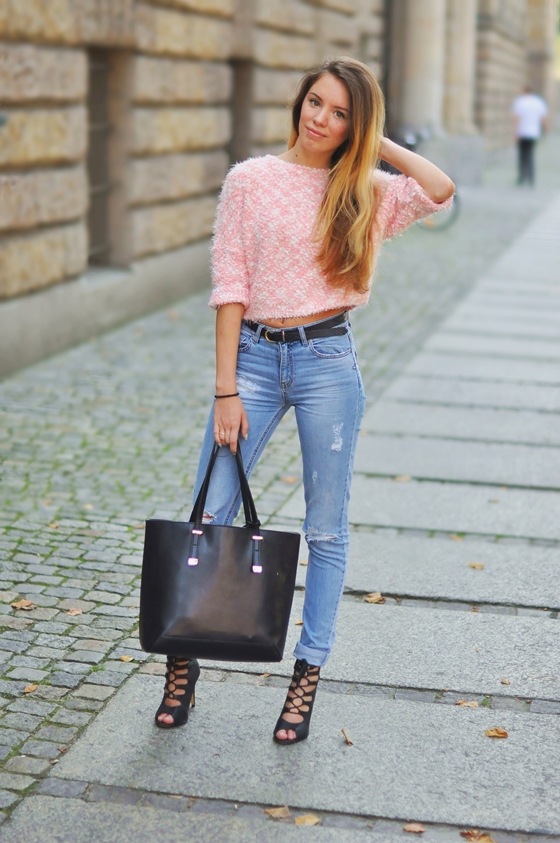 Thank you for reading! I hope that you have found these combinations interesting and you will copy the look that you like the most.