Hey there my lovely divas! How are you? Are you enjoying the beauitful fall days? We are always here to inspire you and awaken your creativity to make some chic combinations. For today, I have a very interesting post that is called "19 Fabulous Outfit Ideas with Grey Sweaters". Are you excited?
SEE ALSO: 3 TYPES OF OUTERWEAR TO WEAR THIS WINTER
Fall and winter seasons are albout wearing cozy sweaters and layering clothes. Grey is one of the most popular color right now. And even if you don't like it, you can at least update your look with a grey sweater and wear it with any color you want.
Here are some ideas of how to style it:
grey turtleneck sweater + burgundy skirt & heels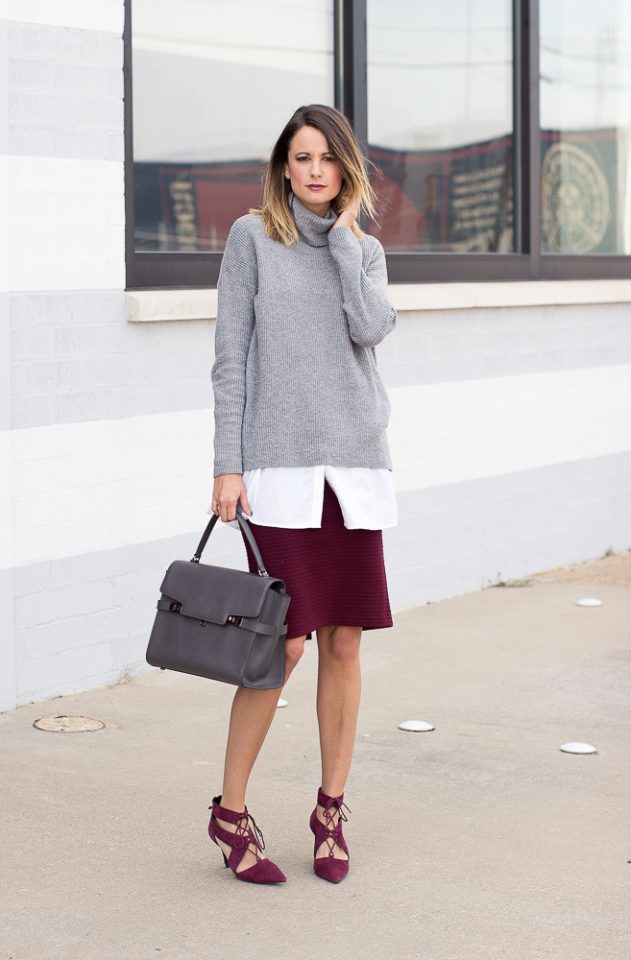 grey turtleneck sweater + brown skirt + olive boots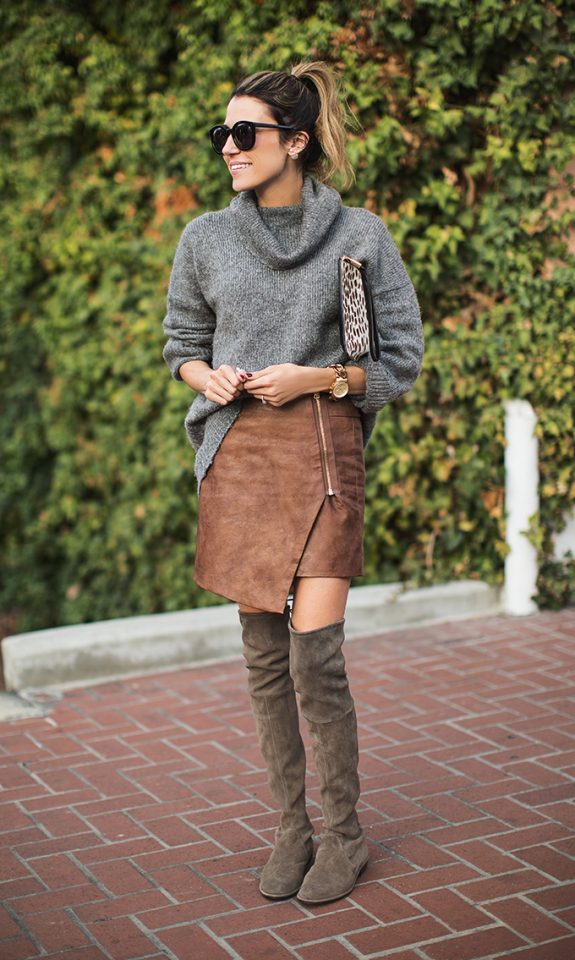 grey sweater + white shirt + jeans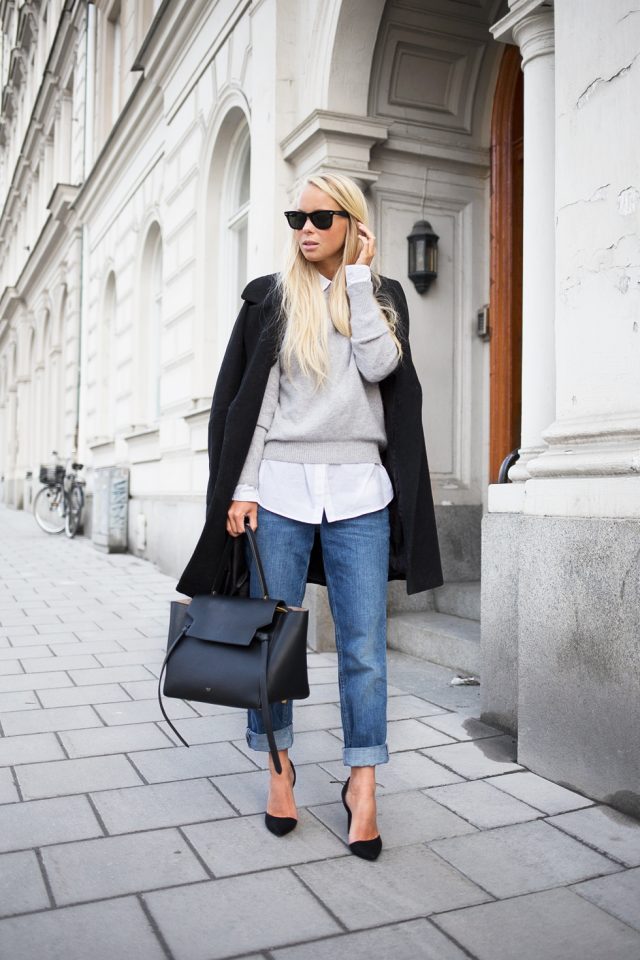 grey sweater + striped pencil skirt + white fur coat & sneakers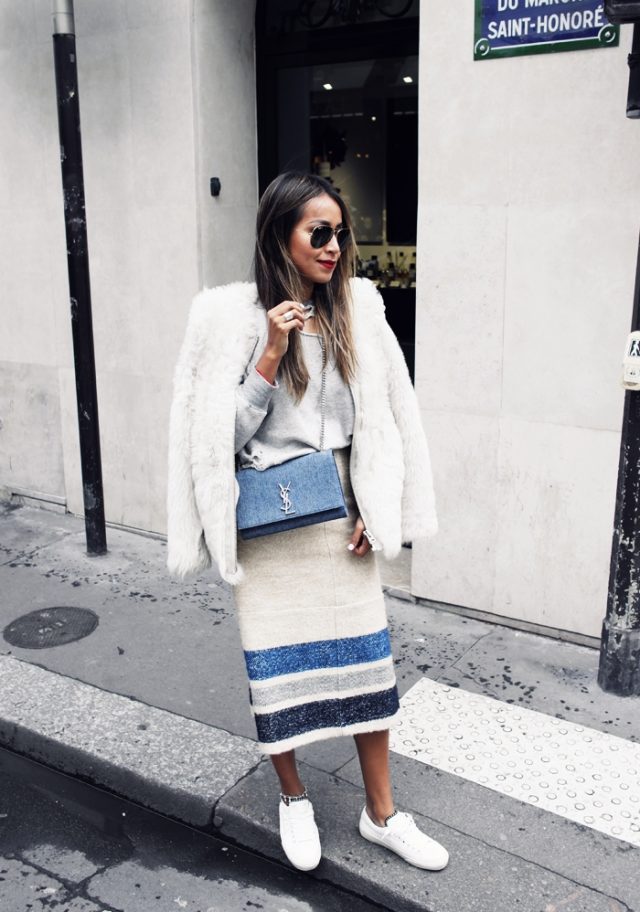 grey turtleneck sweater + jeans + grey over the knee boots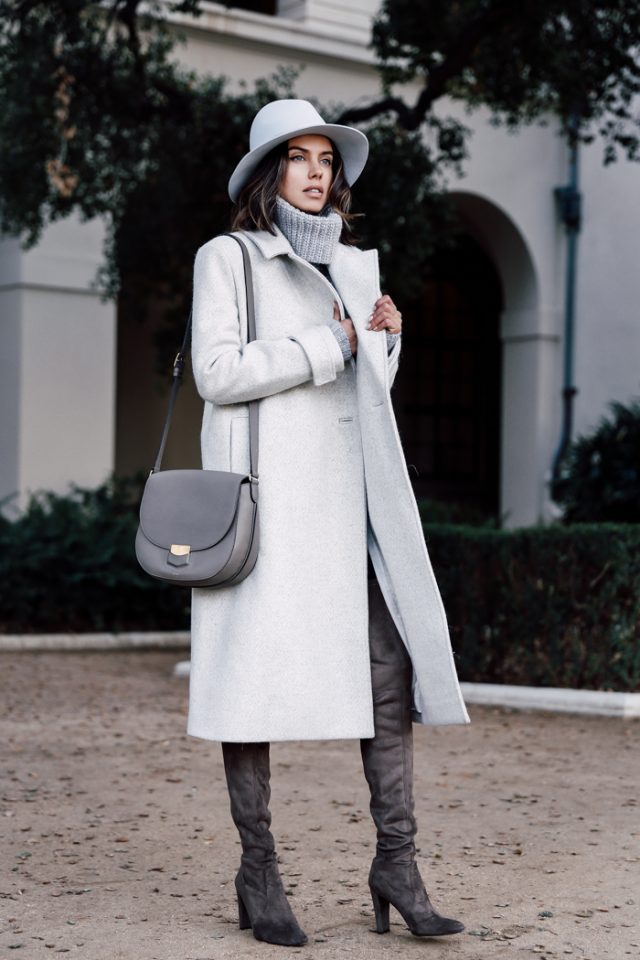 grey turtlneck sweater + black skirt & coat + burgundy bag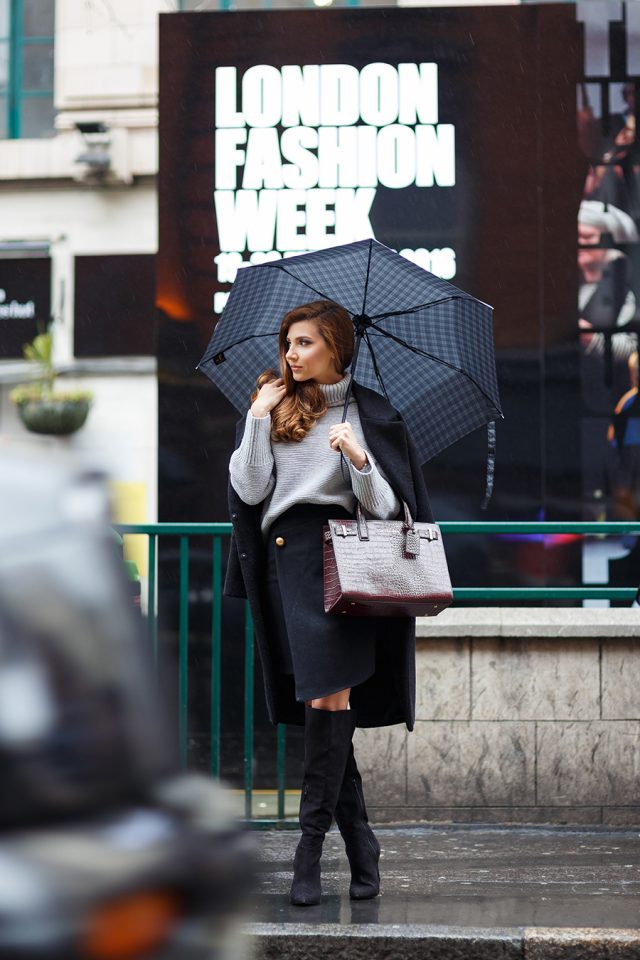 grey off the shoulder sweater + black jeans & heels + yellow bag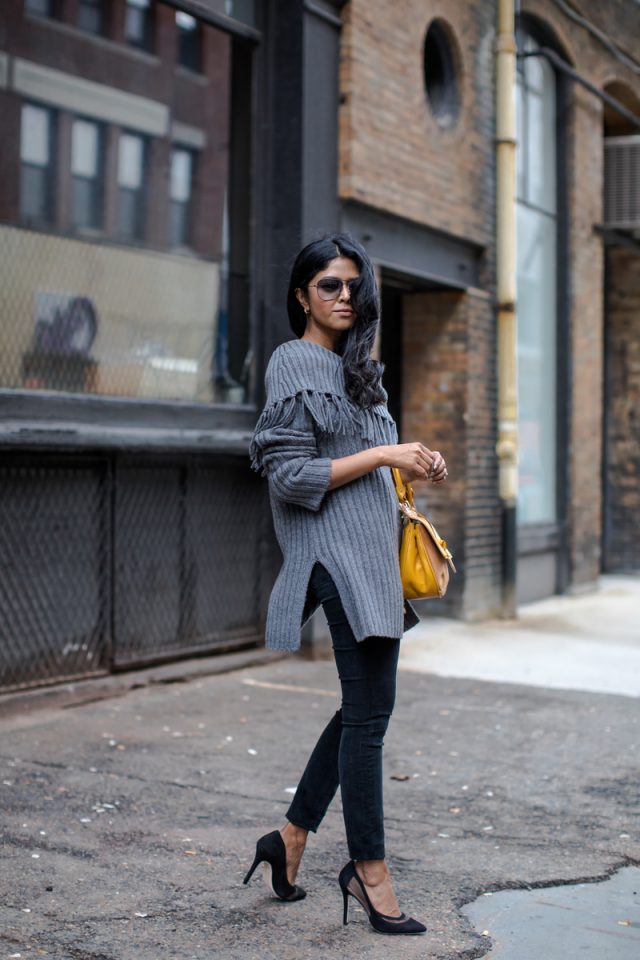 grey fluffy turtleneck + jeans + brown bag & boots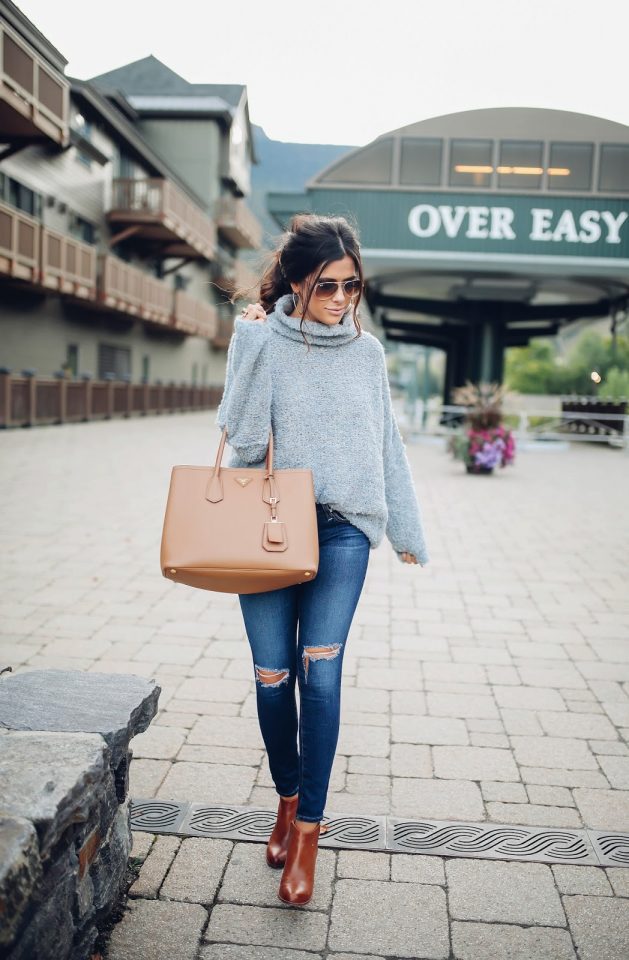 grey cardigan & sweater + denim mini skirt + printed knee length boots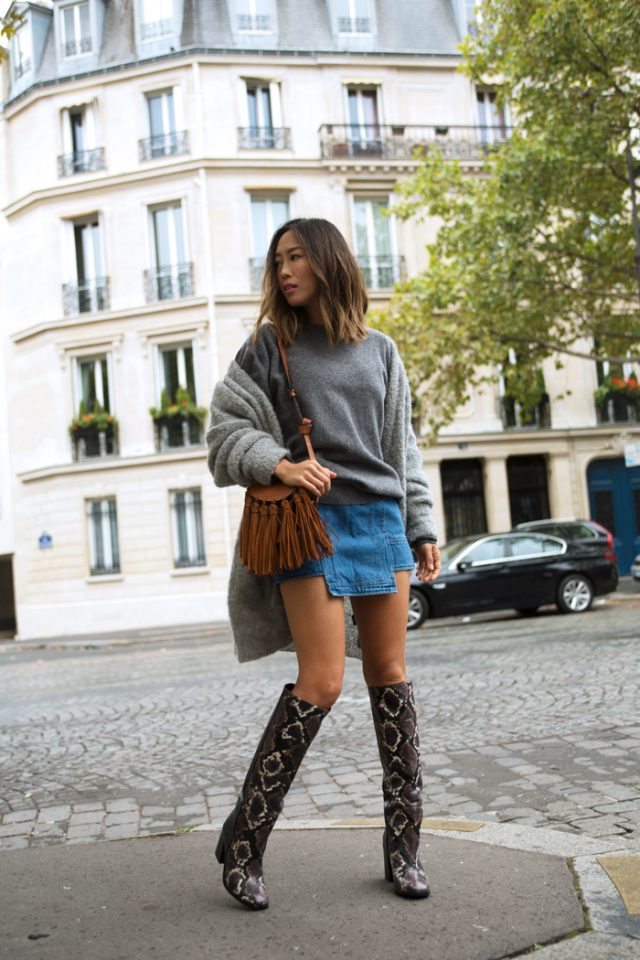 grey sweater + black jeans, ankle boots & bag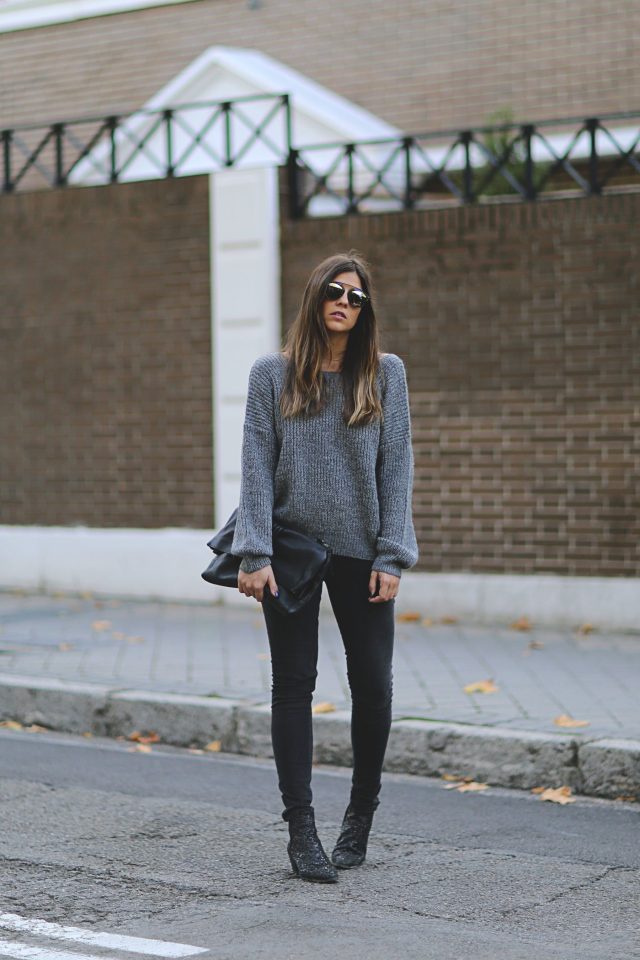 grey asymetrical sweater + pastel pink jacket + leather leggings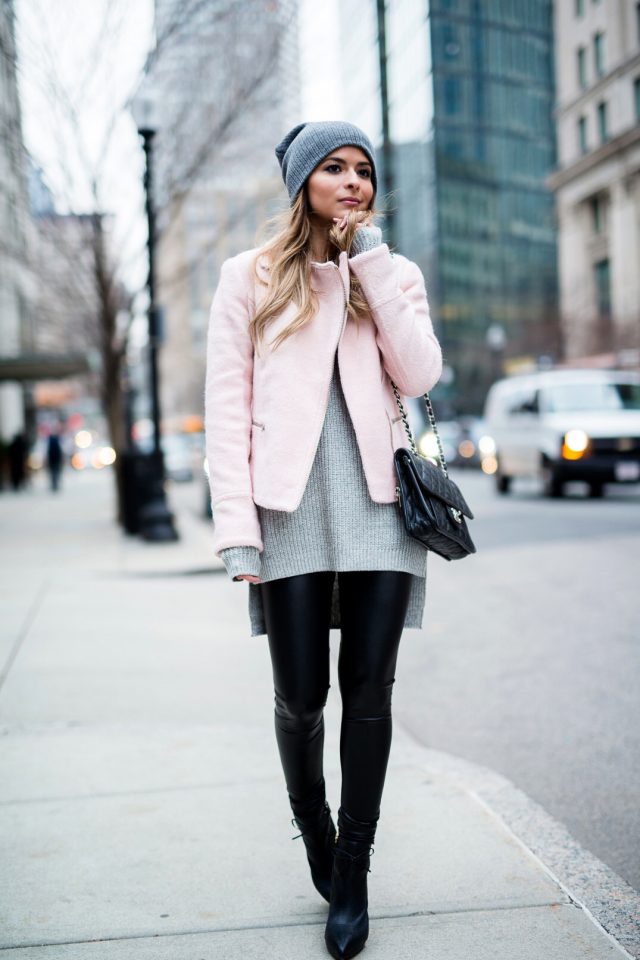 off the shoulders sweater + cullotes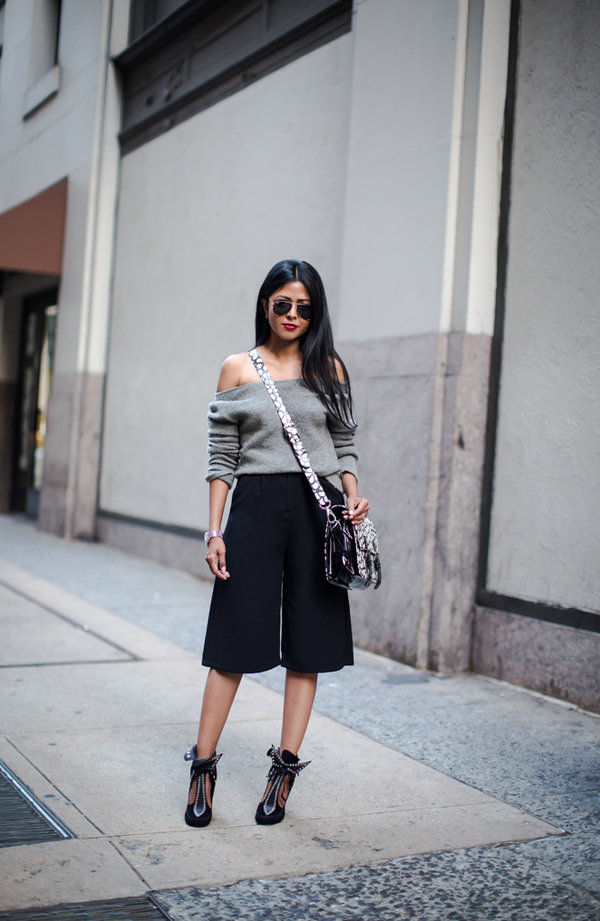 grey sweater + skirt + maxi coat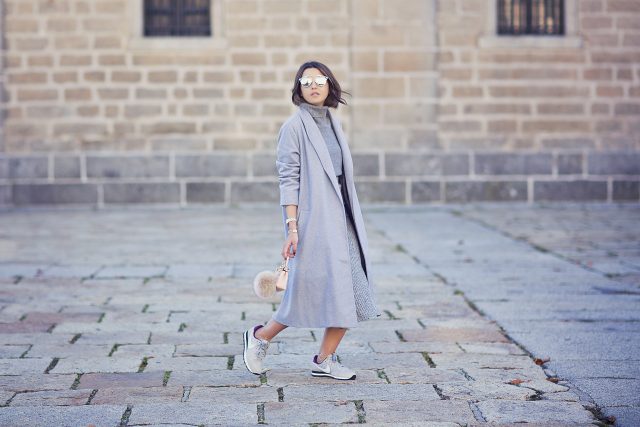 grey sweater + grey knee lenght flared skirt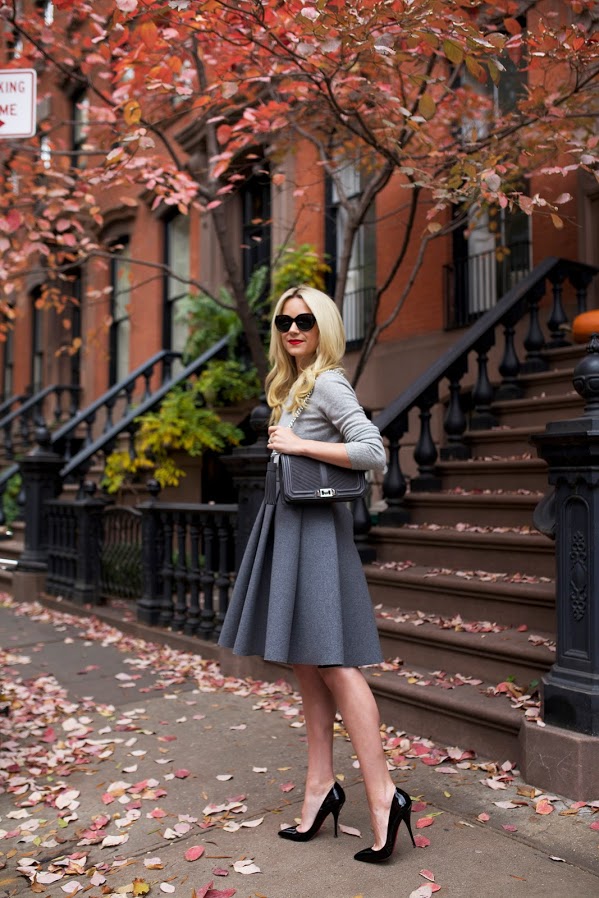 grey sweater + gold metallic pleated skirt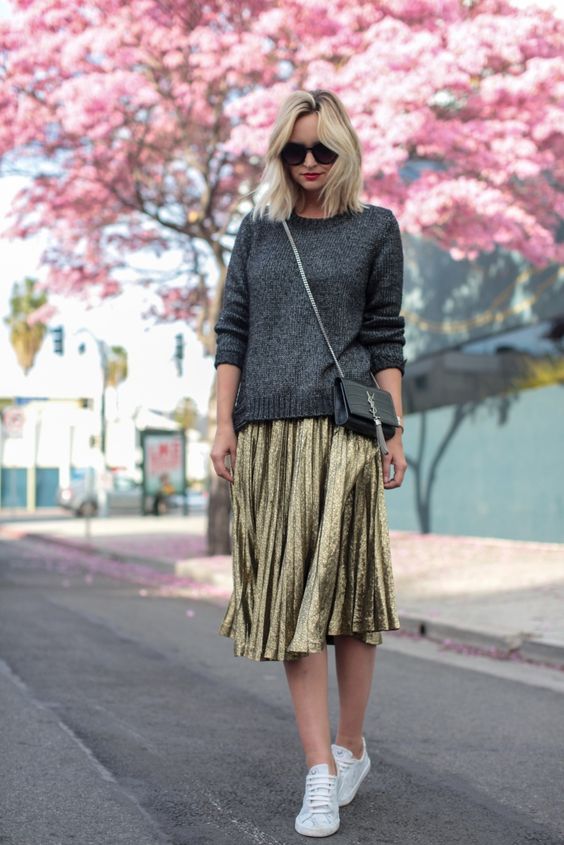 GREY SWEATER DRESSES
If you fancy wearing dresses, then you can check these grey sweater dresses and draw some inspiration to refresh your look.
The easiest way to style a sweater dress is to match it with over the knee boors. To make a statement, spice up your look with a scarf or boots in some bold colors. Or if you want to keep your look simple, match your dress with black boots and coat.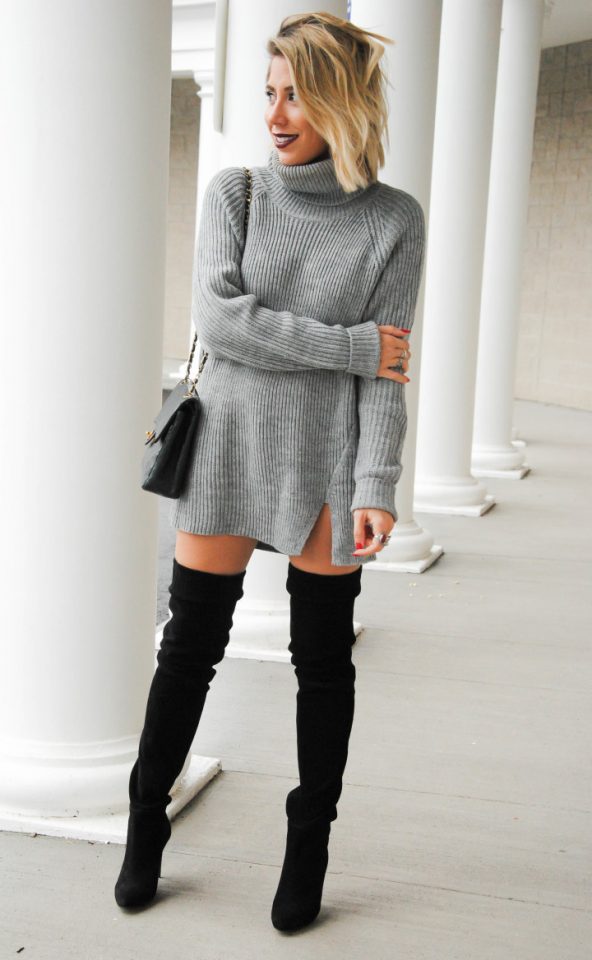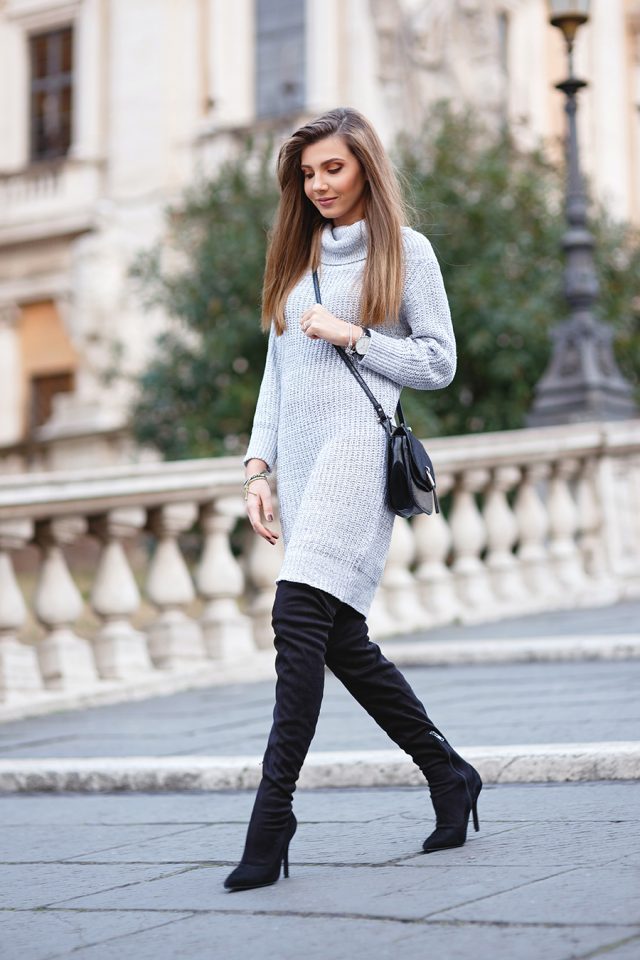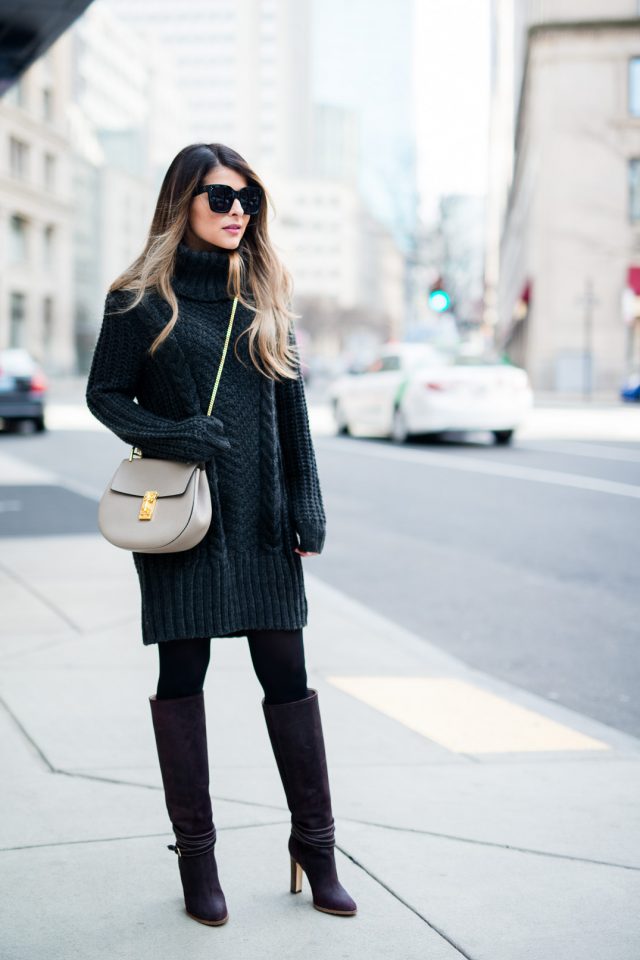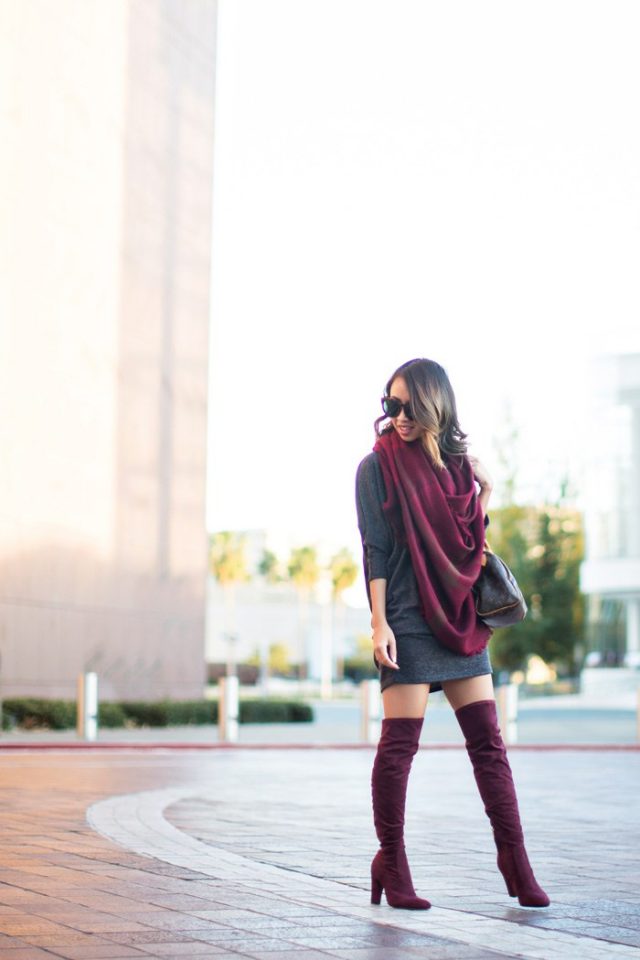 So, what do you think about these combos with grey sweaters my dear ladies? Do you find them interesting and fun? Which outfit is your favorite and would you like to copy this season? You can share your comments below. If you have some other suggestions or ideas, share them too – I would love to see everything you have to show me. Thank you for reading! Enjoy in the rest of your day and don't forget to stay up to date with the content of Fashion Diva Design!