Summer is just around the corner my dear ladies! Are you excited? This is my favorite season and I'm already planning my vacation. Denim shorts, especially high-waisted, are already hitting the street and you should definitely refresh your look with a pair. Floral sundresses and the monochromatic ones are also popular for the summer, because they are very comfortable for wearing and they will keep you cool when the temperatures are high. You can make very stylish combinations with both, mini and maxi skirts too.
But, what about the shoes? What kind of shoes should you wear this season? I need to recognize that I love wearing flip-flops for the informal events. What about you? There are so many creative ways to create your own diy flip-flops at home. For today, I have selected 18 Super Easy DIY Flip-Flop Tutorials that you are going to love for sure. Check them out and try them out. Enjoy!
Marvelous DIY Idea with 3D Flowers 

Accessorize Your Plain Pink Flip-Flops with Beads 

Fantastic Makeover – I love it!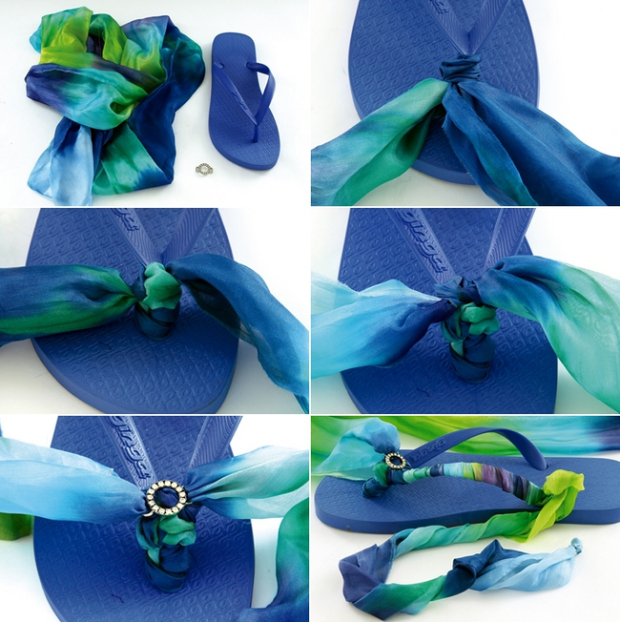 Super Cute DIY Flip-Flops to Wear This Summer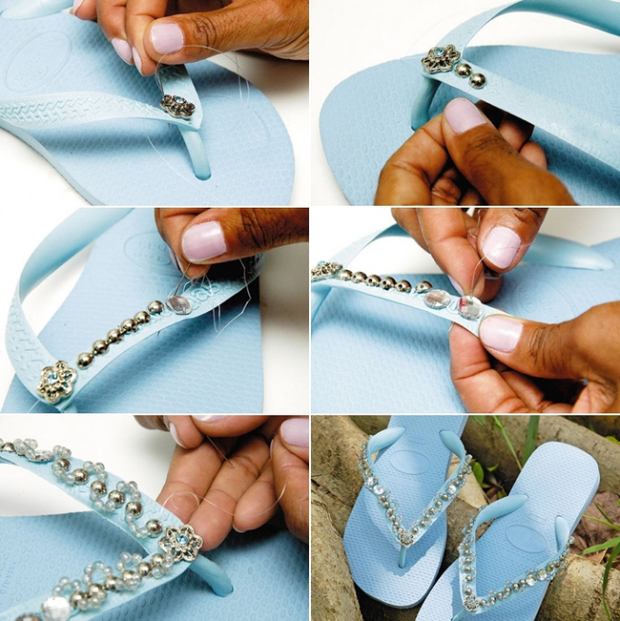 Creative Way to Embellish Your Flip-Flops