Hey my lovely ladies! Are you enjoying the beautiful weather? I need to recognize that this is my favorite season and I'm really excited, because I can finally wear the spring combination that I really love. Let's forget on the freezing days and sweaters, because sun is up and we can show our hot legs. You were wondering what to wear this spring, weren't you? I have already shown you some trends like all white, khaki, floral print etc.
For today, I have made you an amazing collection of 15 street style combos with jeans. The outfits that I selected for you are easy and quick to copy. I'm 100% sure that we all have at least one  pair of jeans in our wardrobes and a white tee, so you won't have any difficulties to copy them. Ripped jeans are one of the hottest trend this season that you should definitely follow. If you can't afford a new pair of ripped jeans, you can search the net and find a tutorial that will help you transform your old jeans into stylish and modern ripped pair.
Take a look at the gallery below and pick your next outfit! Enjoy and have fun!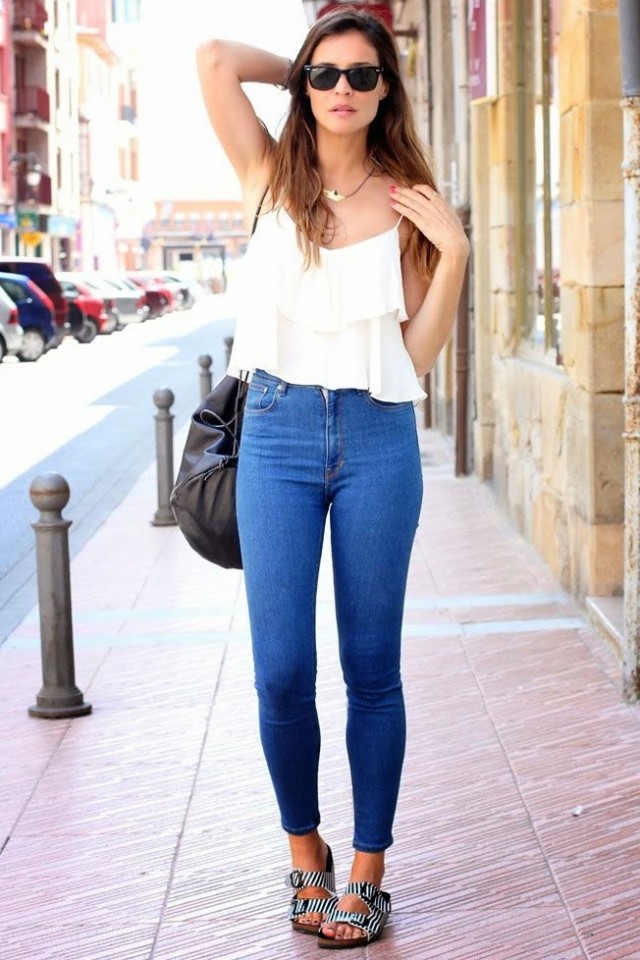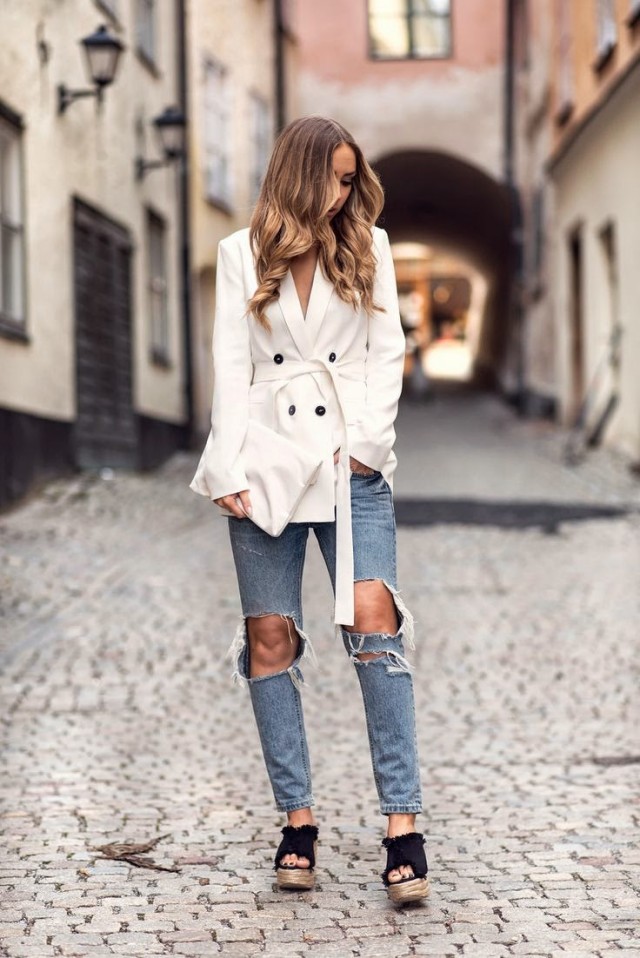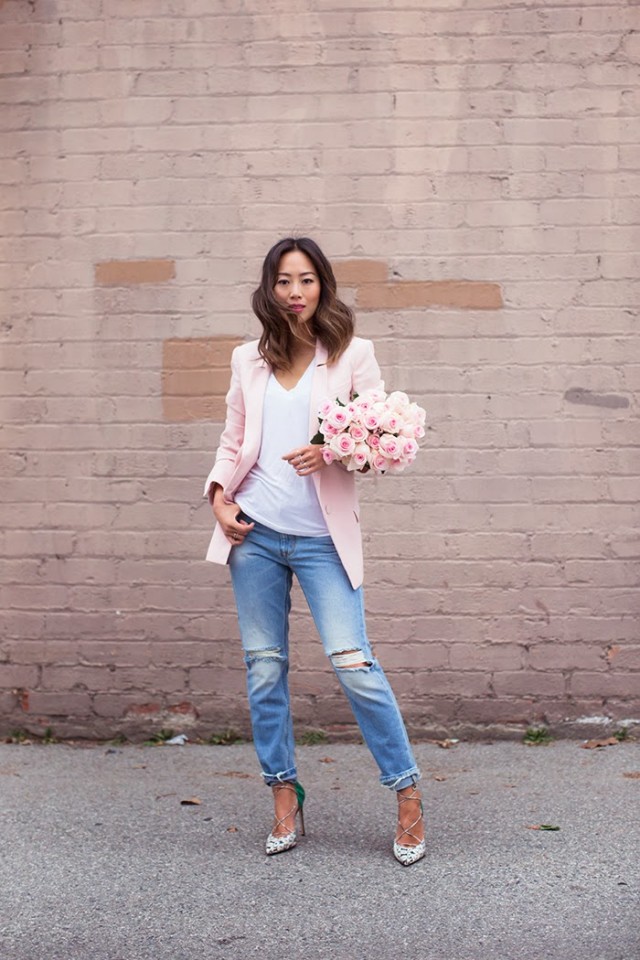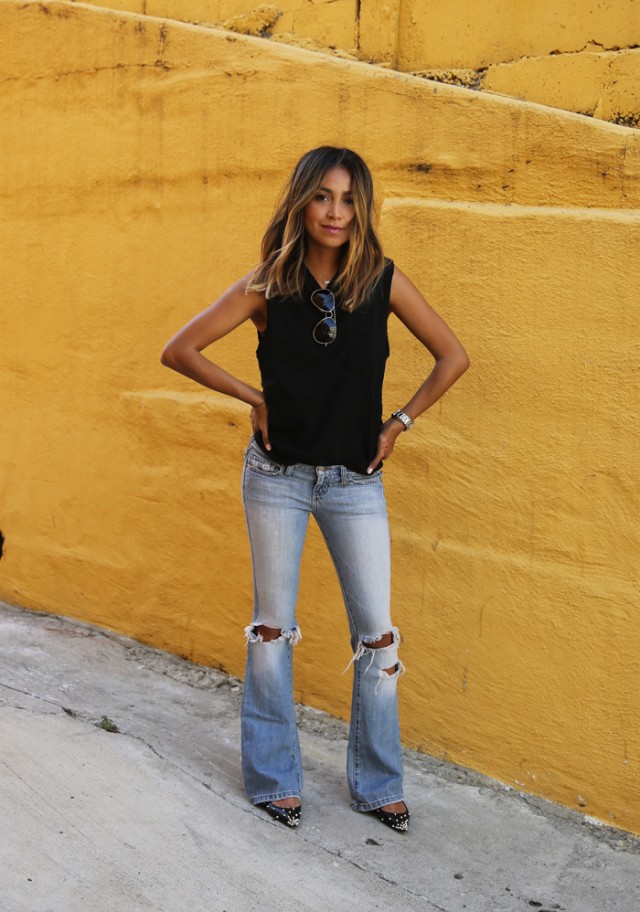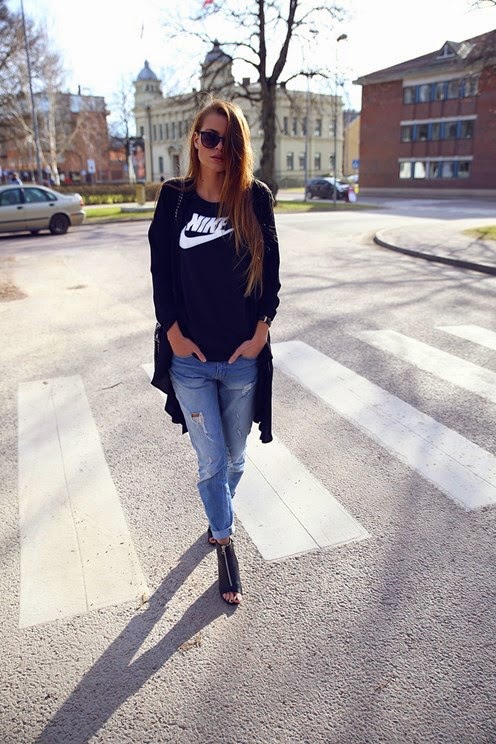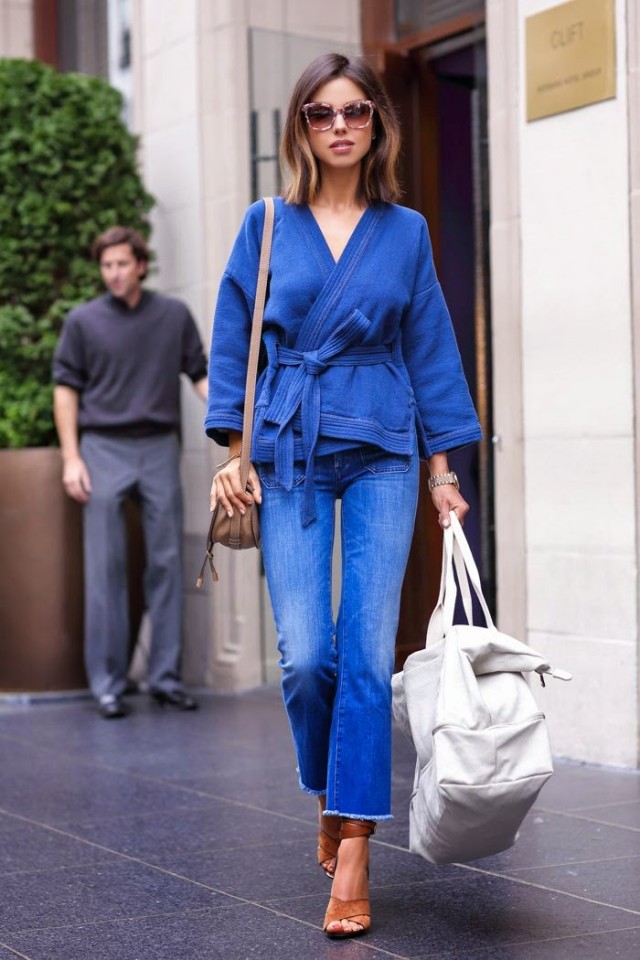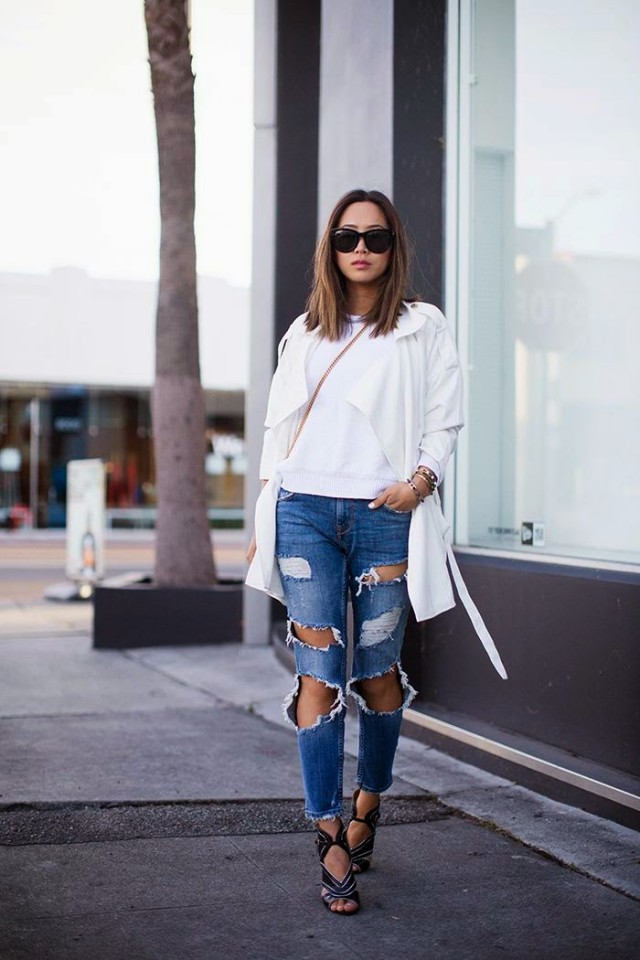 Did you noticed that you can make your simple combination look far more stylish and sophisticated with a pair of stylish and comfy heels and accessories? Yes my ladies, you can turn your casual outfit into an elegant and chic combination with heels and a chunky necklace.
I need to say that you can wear your jeans with sneakers or flats for your long street walks. For the more formal events, like hanging out with your friends in a bar, club etc. you can wear jeans in a combination with heels or sandals. Find your white tee and jeans and try this combination with both, sneakers and heels. Which one do you like more?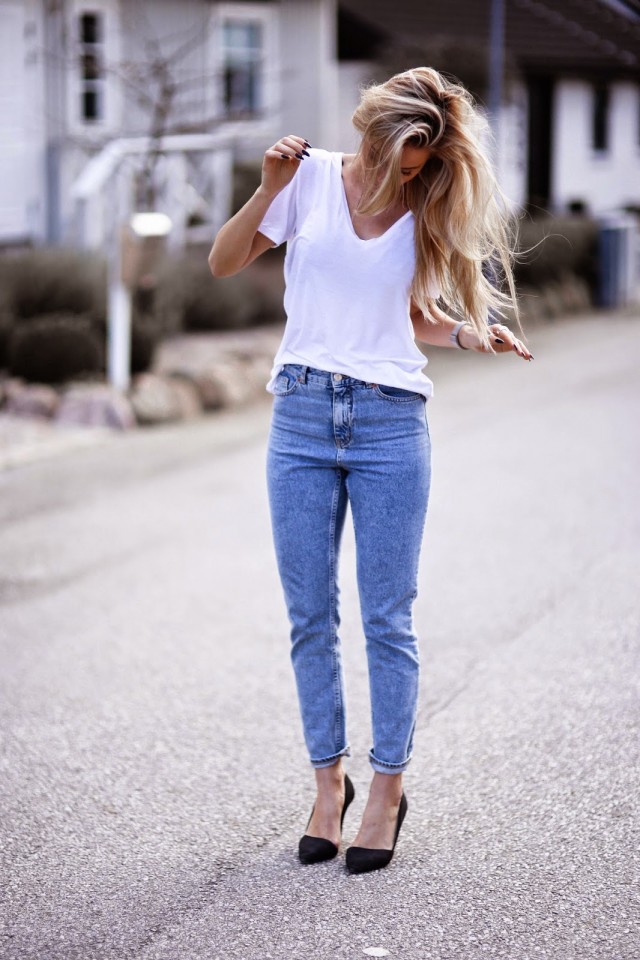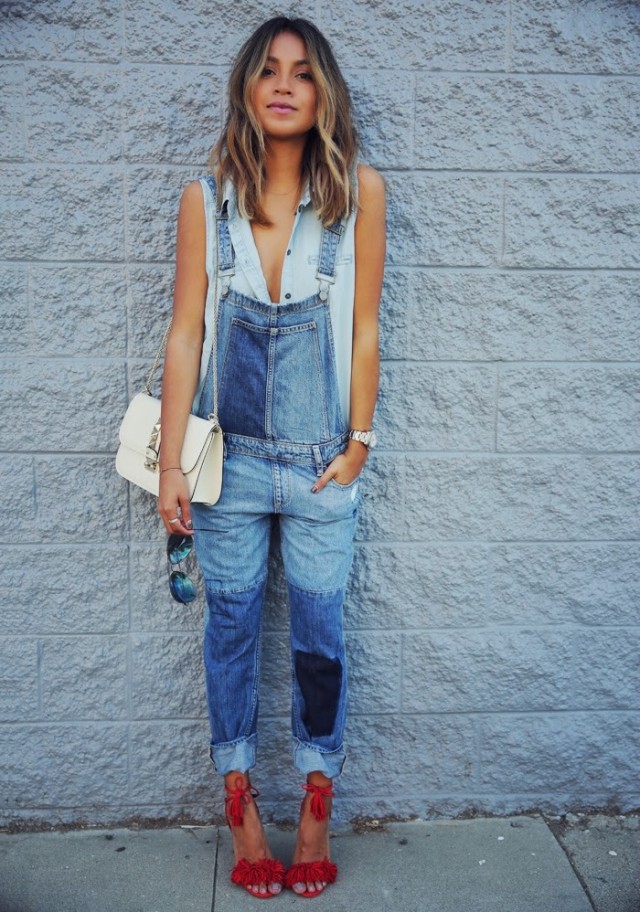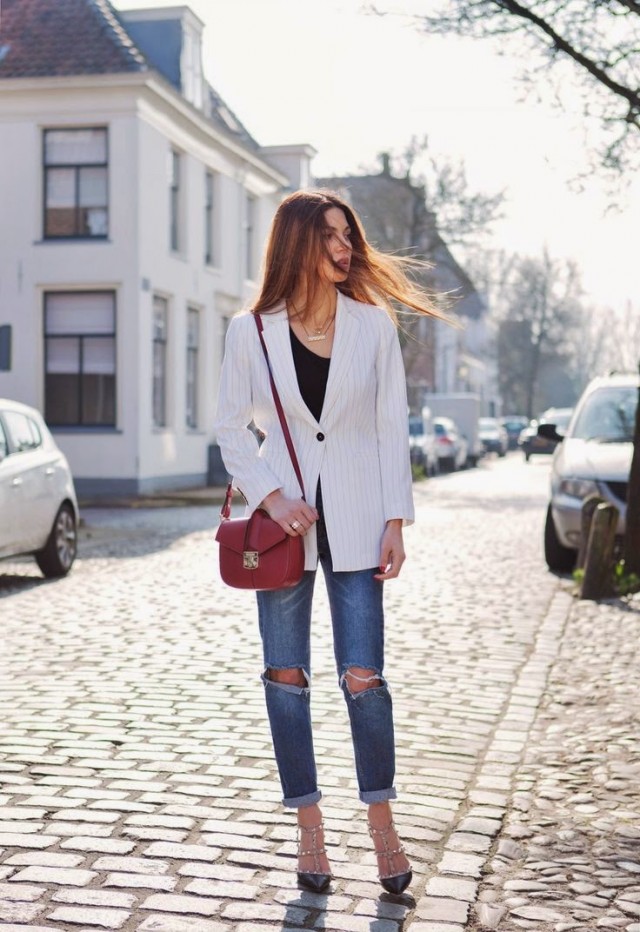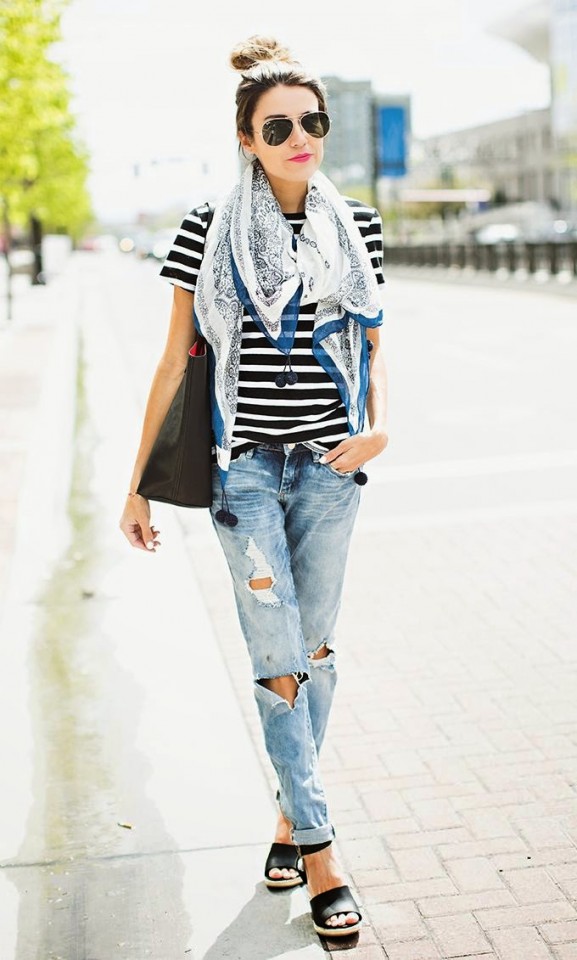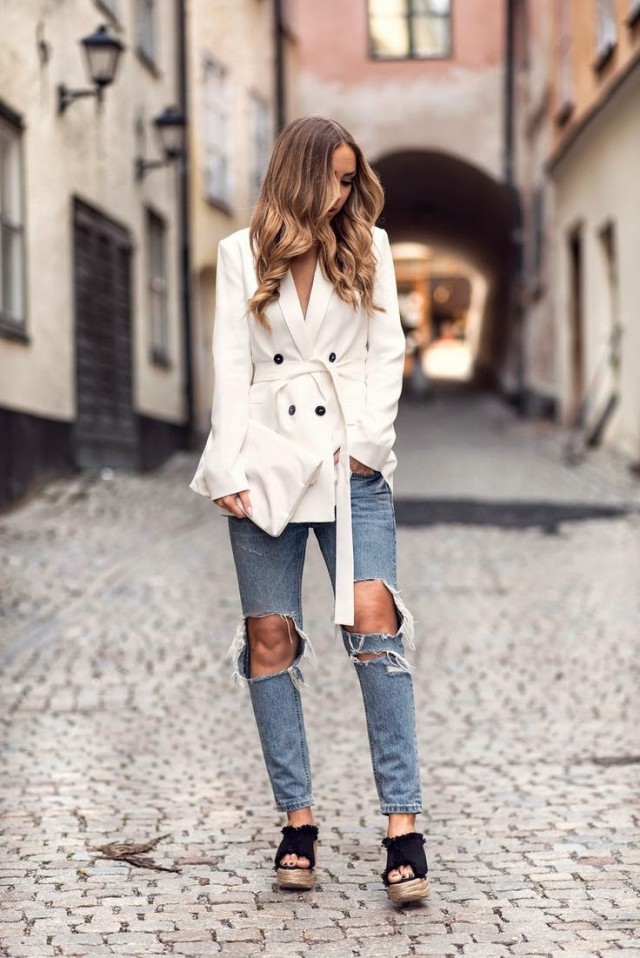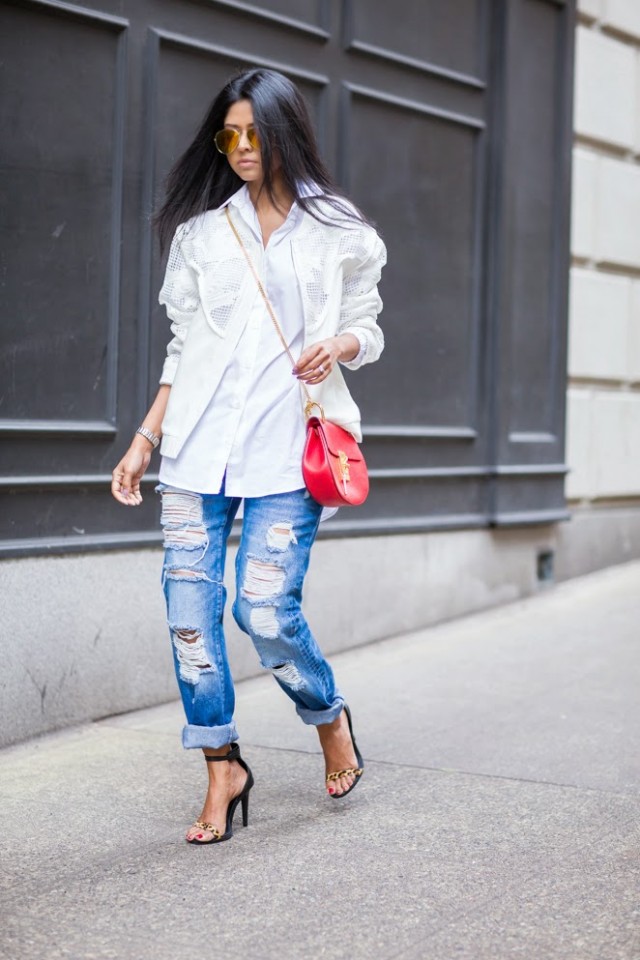 Thank you for reading! I hope that you have found these photos interesting and you will copy some of the outfits this season. Which combo is your favorite? Do you like the new fashion trend with ripped jeans? If you have some other fashionable suggestions for me, please leave me a comment bellow. I would love to see your ideas and suggestions. Enjoy in the rest of your day and stay up to date with the contents of Fashion Diva Design!