Hey my lovely divas! How are you? Are you enjoying the beautiful winter days? I have already shown you many fashionable pieces that will keep you warm during the freezing winter days. The coats are winter essentials and you should definitely need to refresh your outfit with a fancy coat. Most of the time you won't take off the coat, which means that the clothes that you will wear under are not so important. For today, I have made you a very interesting post that is called "14 Ways to Wear Your White Coat This Winter". Do you fancy wearing white?
The possibilities are endless, but let's take a look at the outfits that I have selected for you! Enjoy and have fun!
Your simple outfit can look far more glamorous and sophisticated with animal printed heels and brown accessories. Everything is perfectly matched and that's why I like this outfit.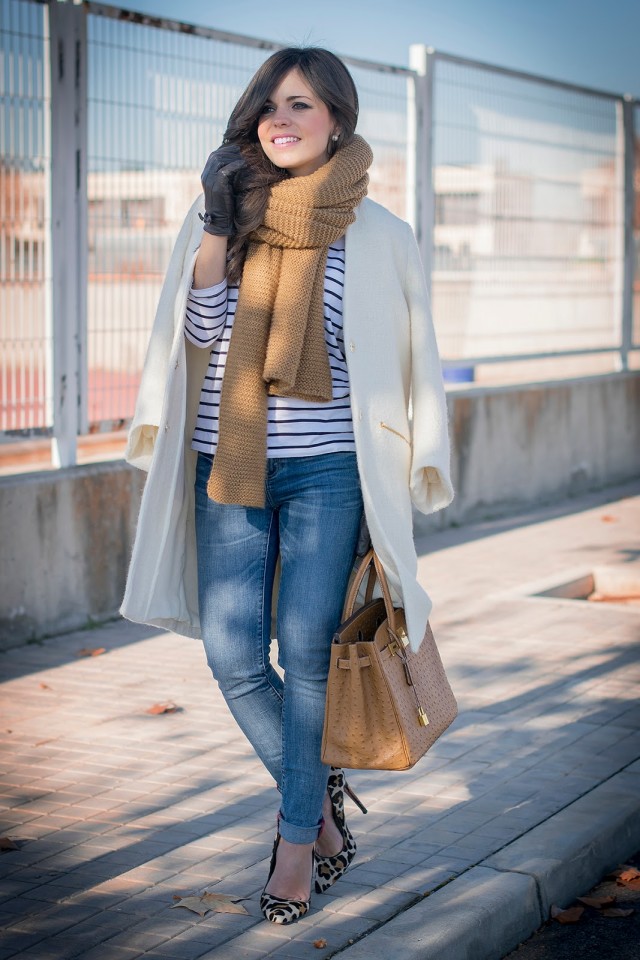 This winter, you can go with all white combination and look stunning! White is one of the most interesting colors for the winter time and an all white outfit will make you stand out in the crowd.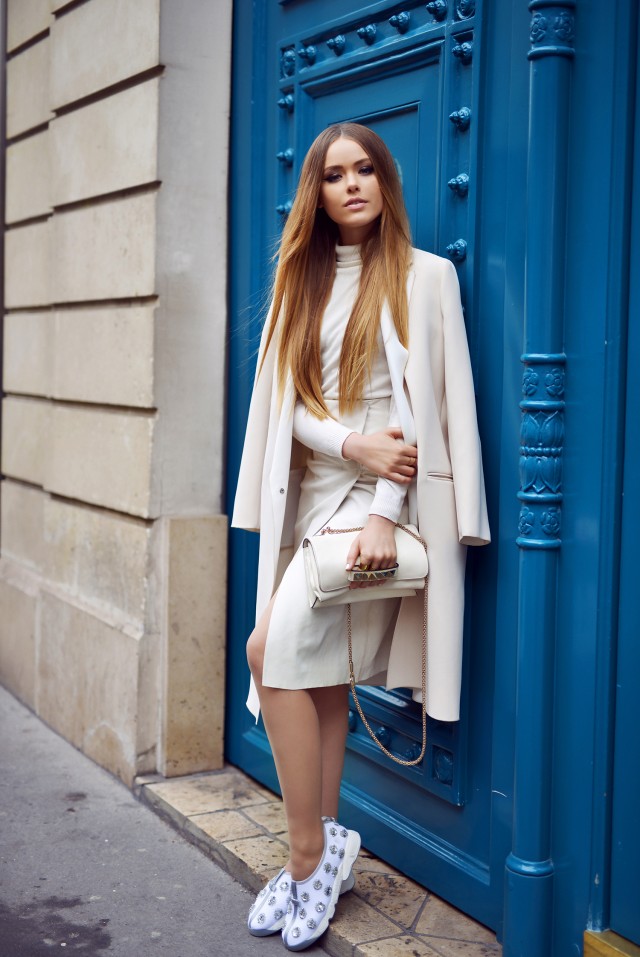 You can style white with the other trendy colors, like maroon, brown, grey and any other colors that you like to wear.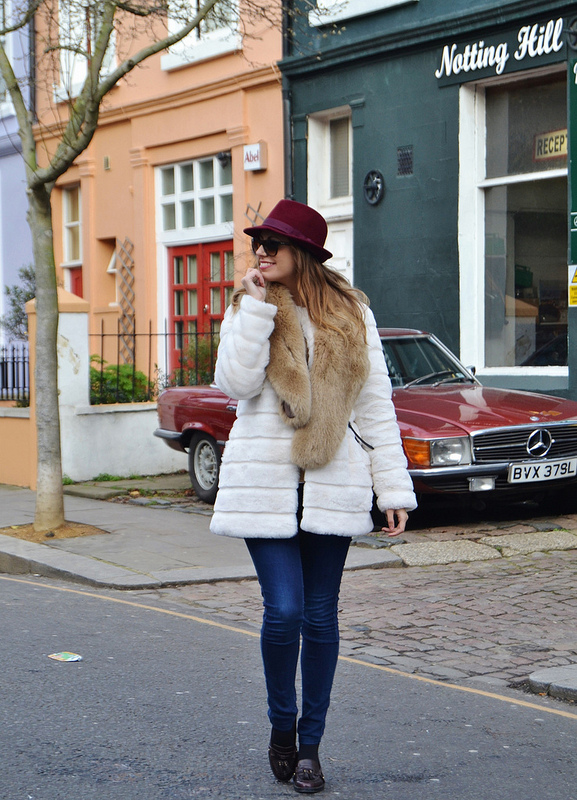 A white coat can be styled with both elegant or casual clothes. The outfit below looks very elegant and modern and it is perfect for your next special occasion.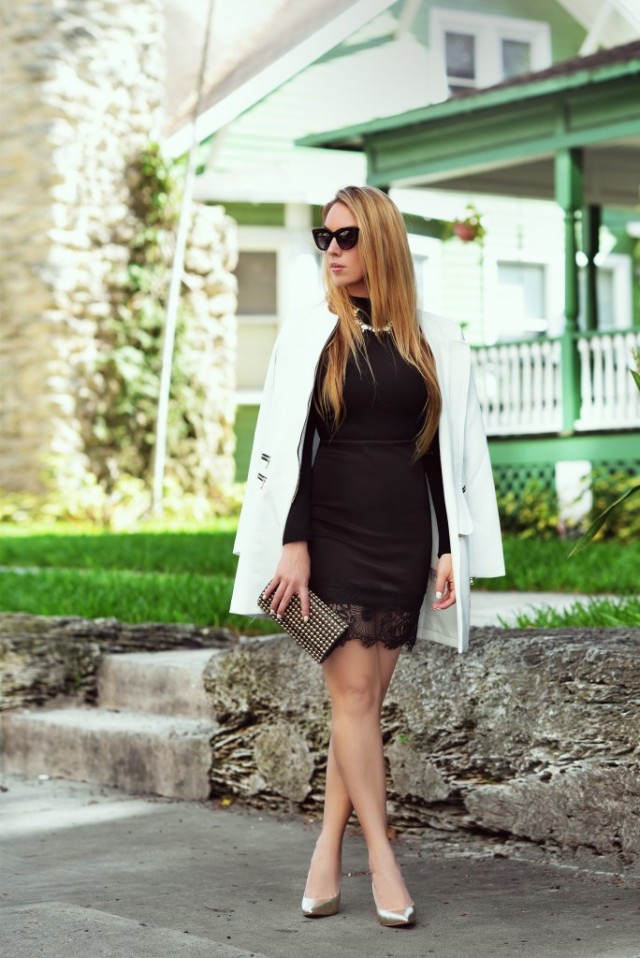 Dramatic and bold! The outfit below is very unique and I would love to know what do you think about it!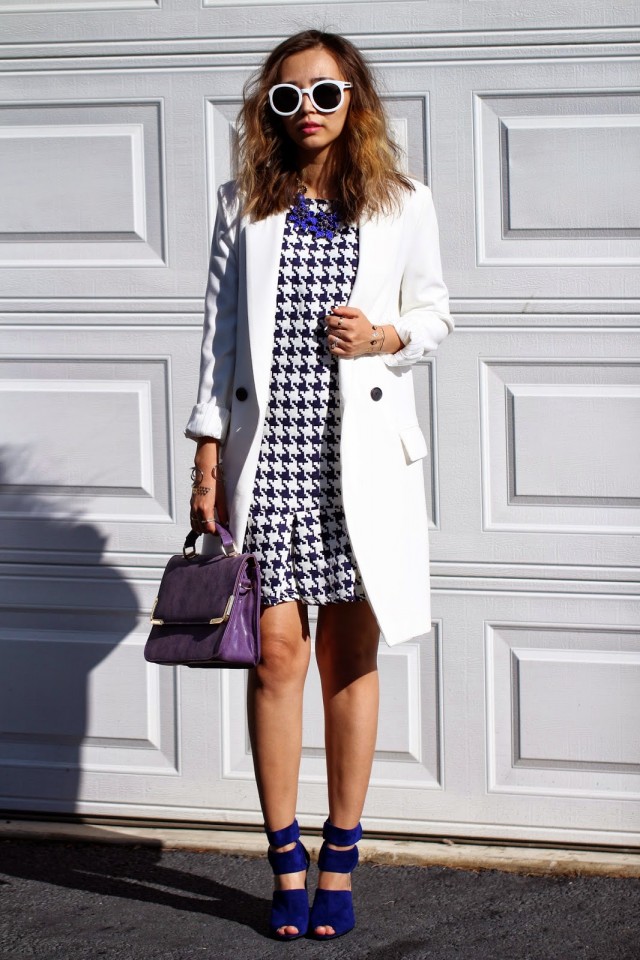 Casual, yet warm and cozy! The outfit below is perfect for the freezing days!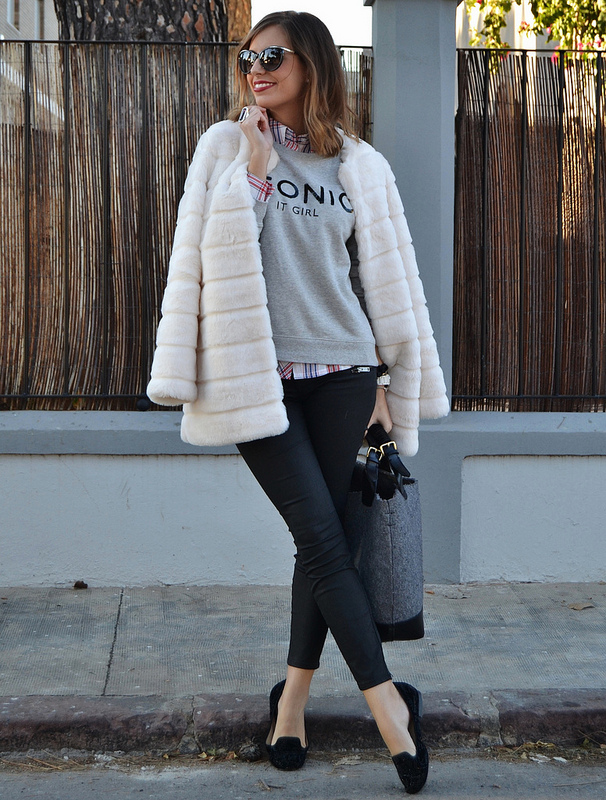 You can make your outfit black and white outfit more stylish and trendy with a red bag.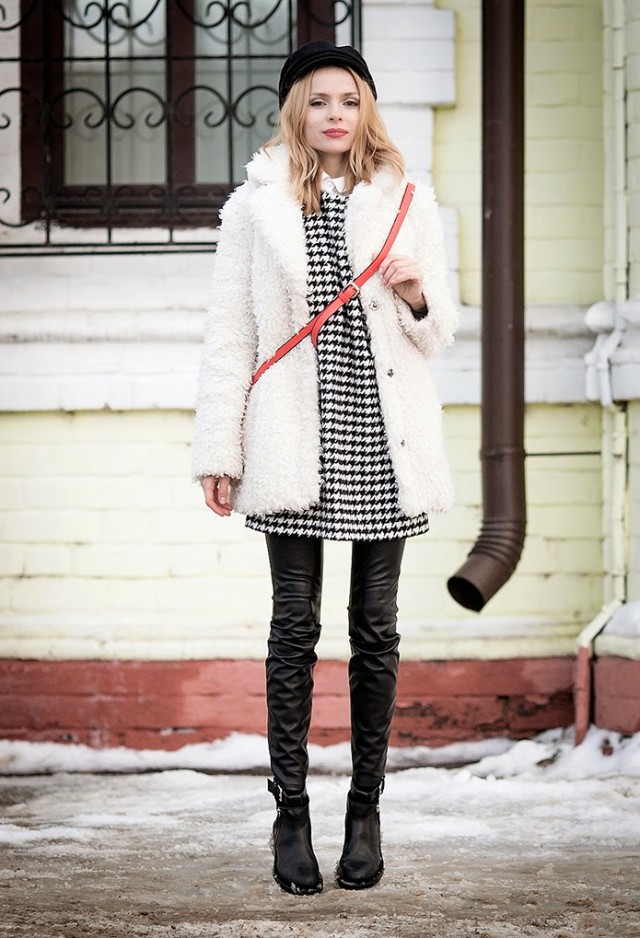 It may be cold, but that doesn't mean that you shouldn't wear skirts and dresses. A warm coat, comfortable shoes and tights are must have pieces. The girl below looks outstanding and very fashionable.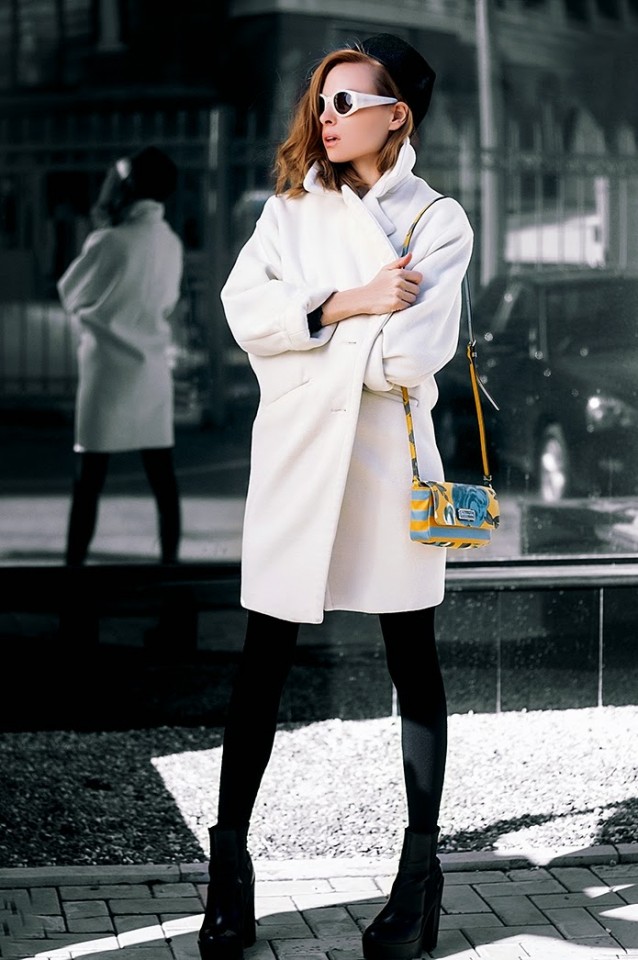 Black and white striped dresses are usually worn with black, white or red coats. If you want to keep it simple the white ones are always the best choice.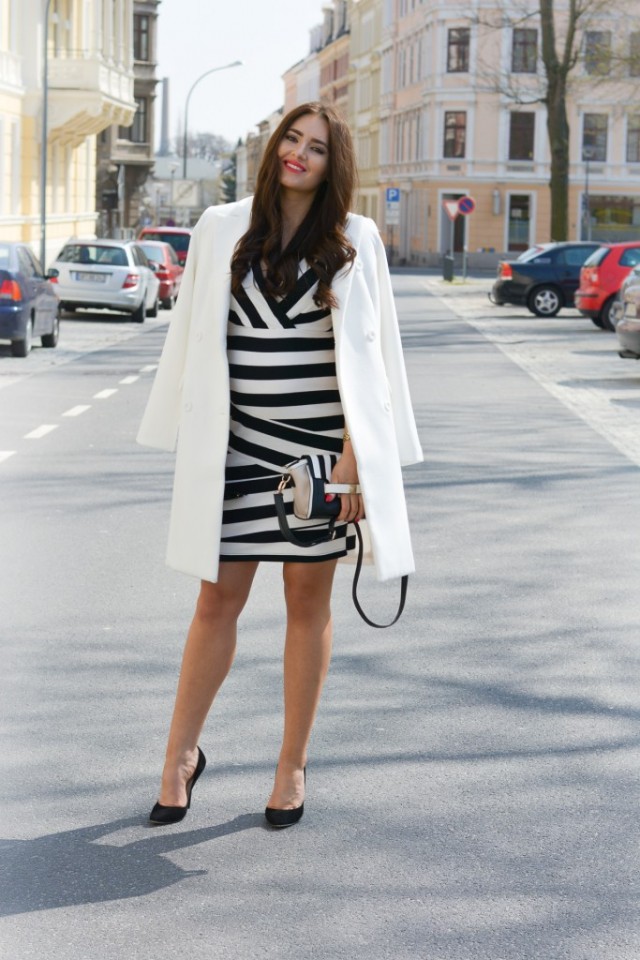 Black and white outfits are chic and trendy this winter. A white coat works great with black blouse and pants. For more dramatic and fabulous look, you can complete the outfit with black and white heels.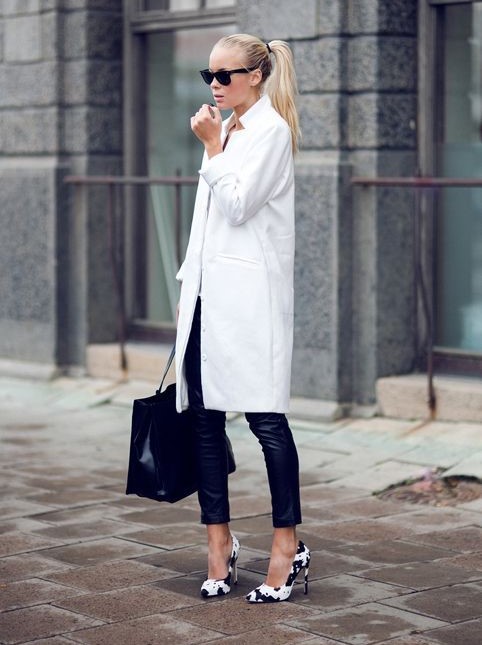 Ripped jeans may be chic, but the black ripped jeans are having a moment, so go on and update your wardrobe with such a piece. You can style them with everything and the outfit below is perfect to draw inspiration.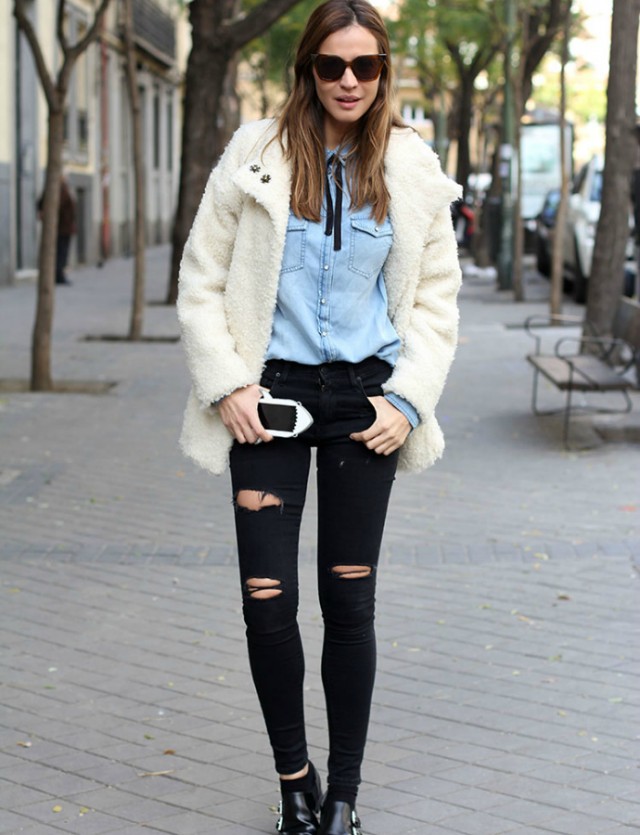 You can look outstanding in a white fluffy coat and a white sweater. To add drama to your look, you can choose a printed pair of jeans.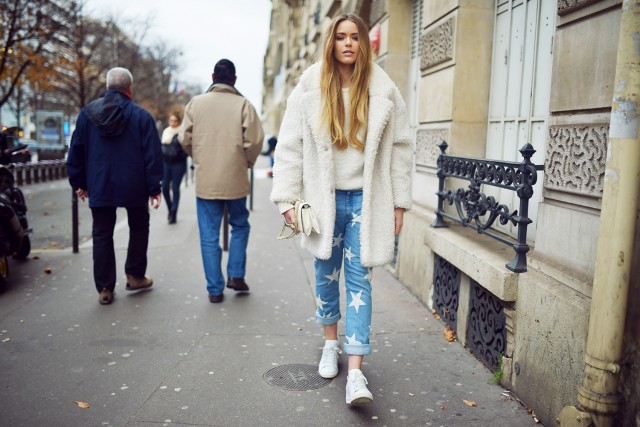 If you were searching for a warm and cozy outfit, then the one below is perfect for you. The colors and the patterns are perfectly matched. The tartan is one of the coziest materials that will add a touch of warmth to your outfit, so go ahead and find a tartan piece to refresh your look.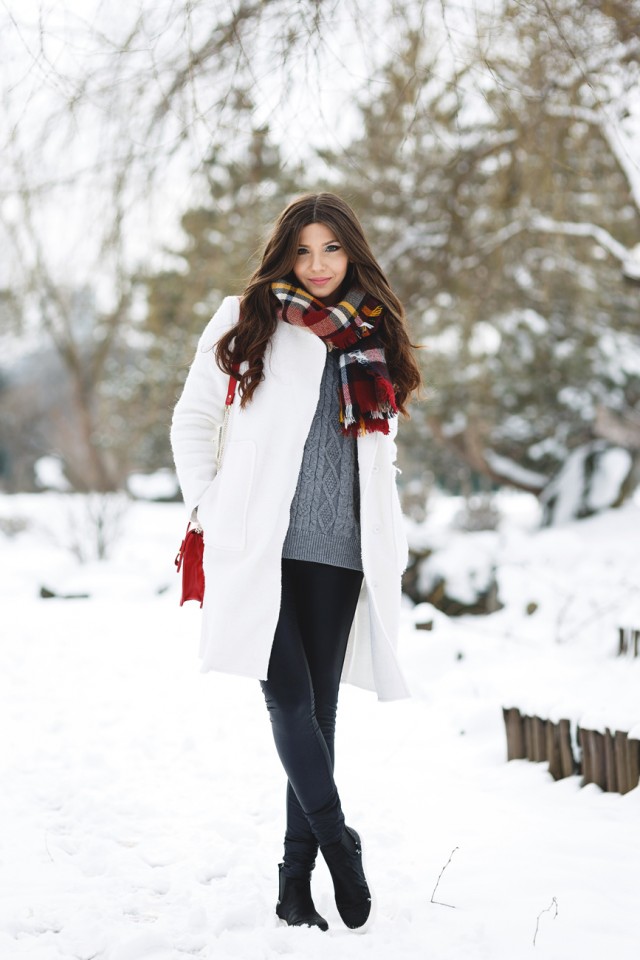 You can make your simple combination with jeans and sweater more stylish and sophisticated with a white coat, fedora hat and leather bag. This combination can be worn for every occasion!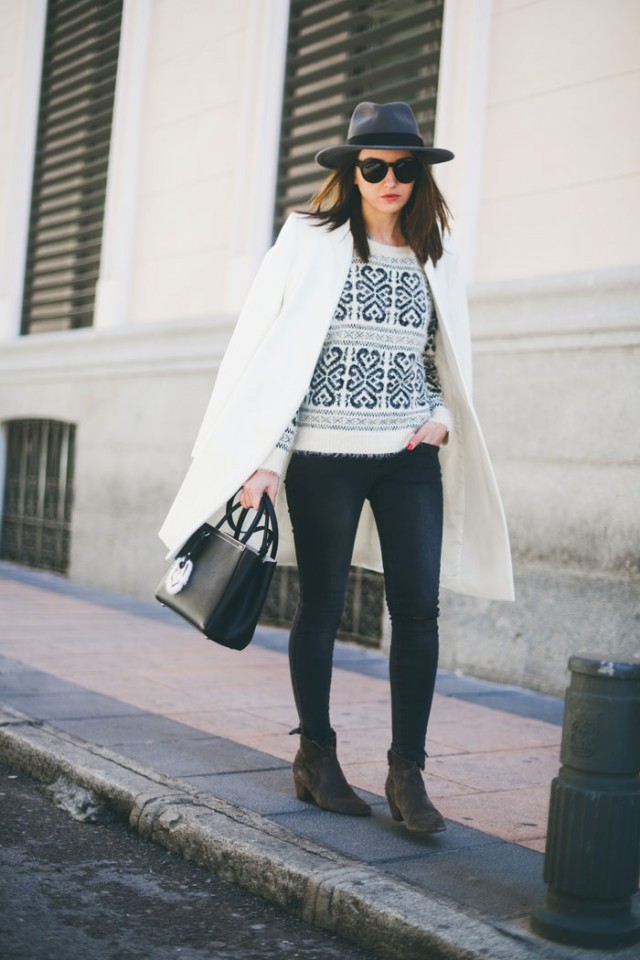 Thank you for reading! Enjoy in the rest of your day and don't forget to stay up to date with the content of Fashion Diva Design!