Hey there my dear fashionistas! How are you? Are you enjoying the beautiful days? We are always here to show you the latest fashion trends and inspire you to follow them. Bold floral took root this season in large format at Giambattista Valli, Tory Burch and Tanya Taylor. Inspired from this fact, I made you a collection of 14 Trendy Outfits with Large Floral Prints to Wear This Fall. Are you excited?
SEE ALSO: 20 Outfits With Suede Shoes For Fabulous Pre-Fall Look
All of the outfits that you will see here are astonishing and will blow your mind, so I advise you to sit comfortably in your chairs and prepare yourself for something extraordinary. Enjoy and have fun!
FANTASTIC LARGE FLORALS COMBOS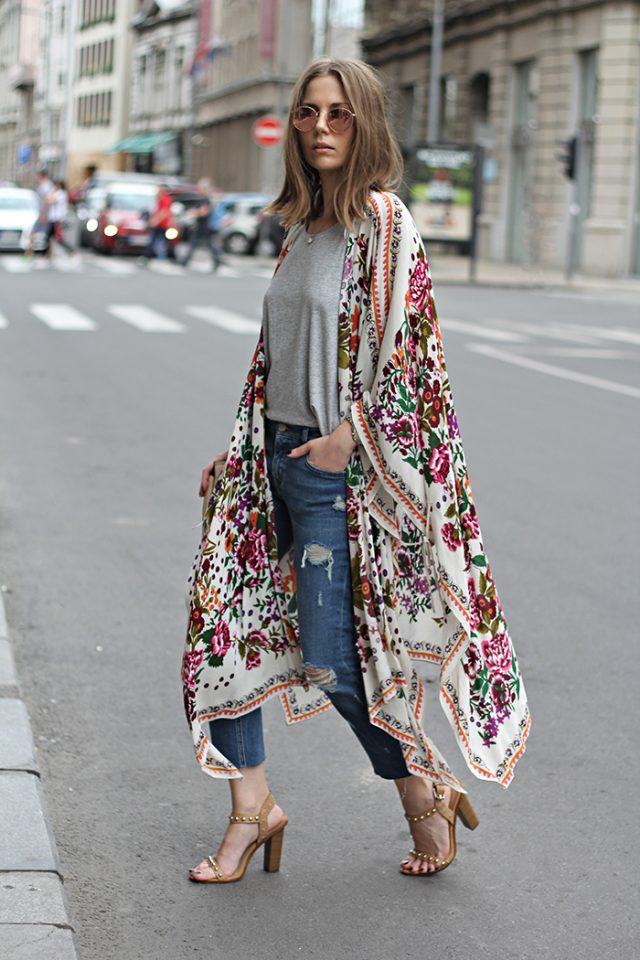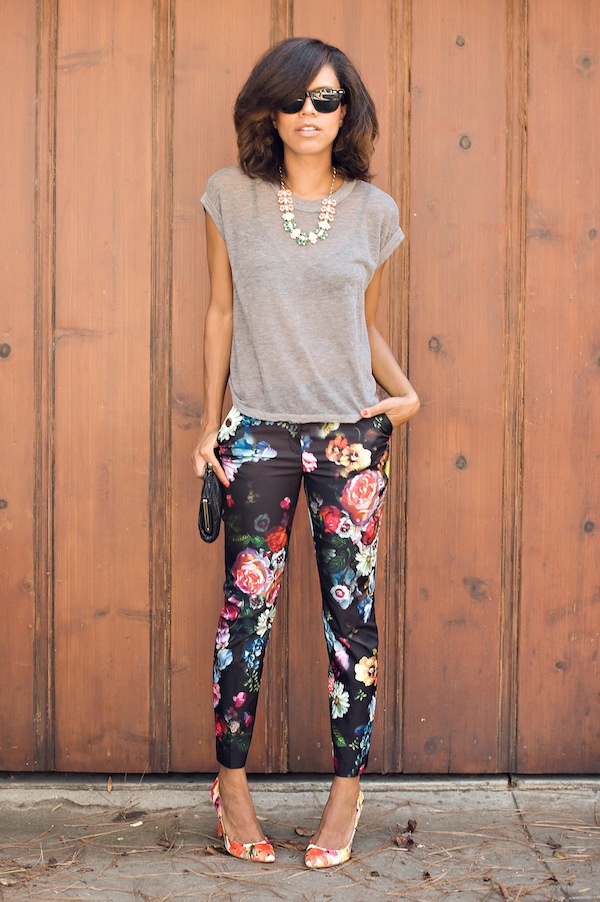 Blooms continue to flourish on skirts, jackets and tops for fall. But this season, the larger floral prints are going to be popular. Florals on darker backgrounds are very elegant and charming, while florals on creams are very cute.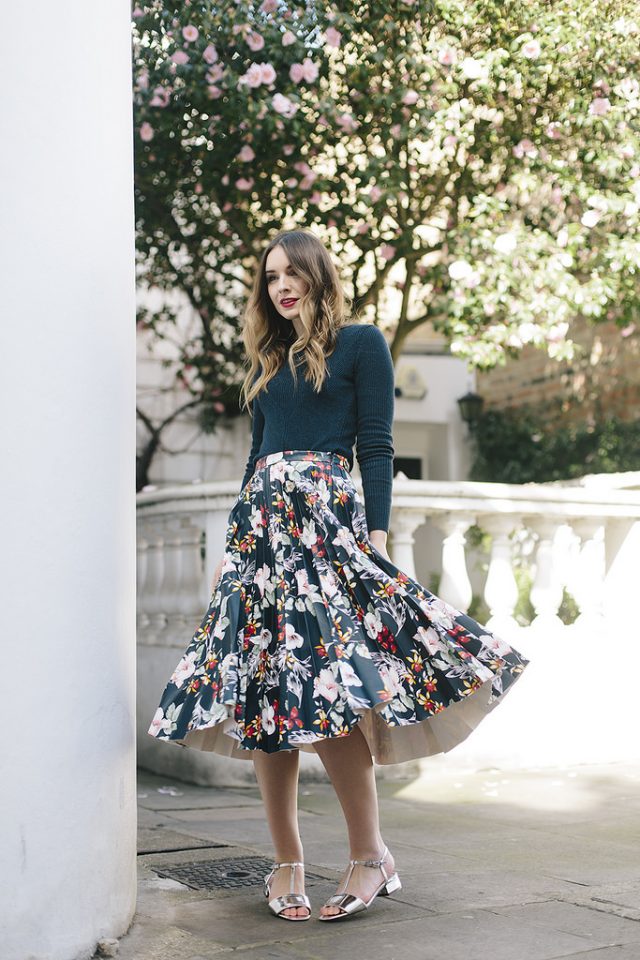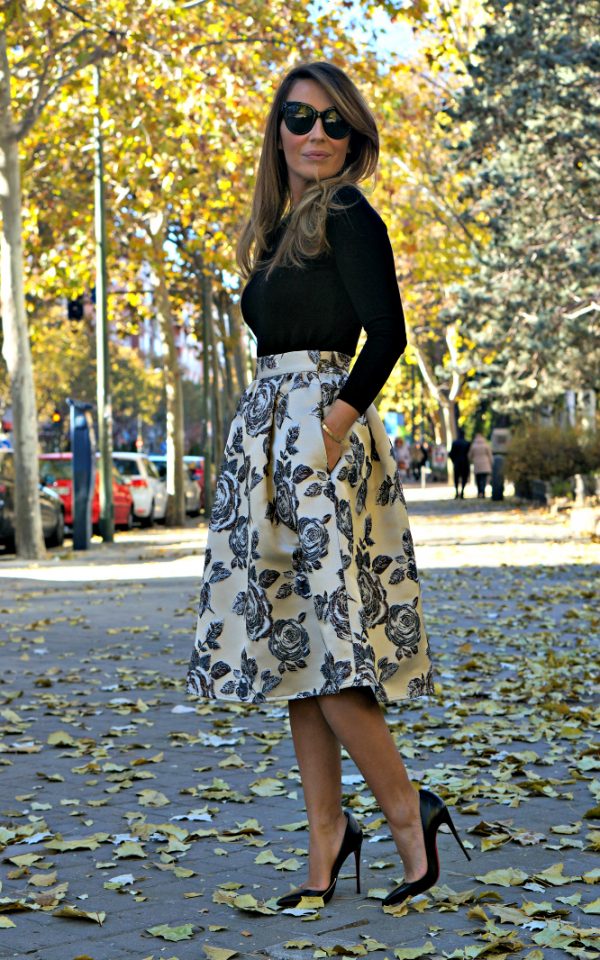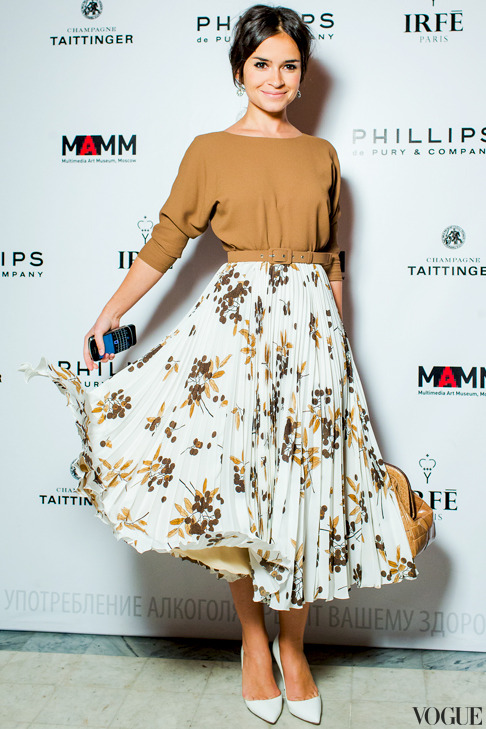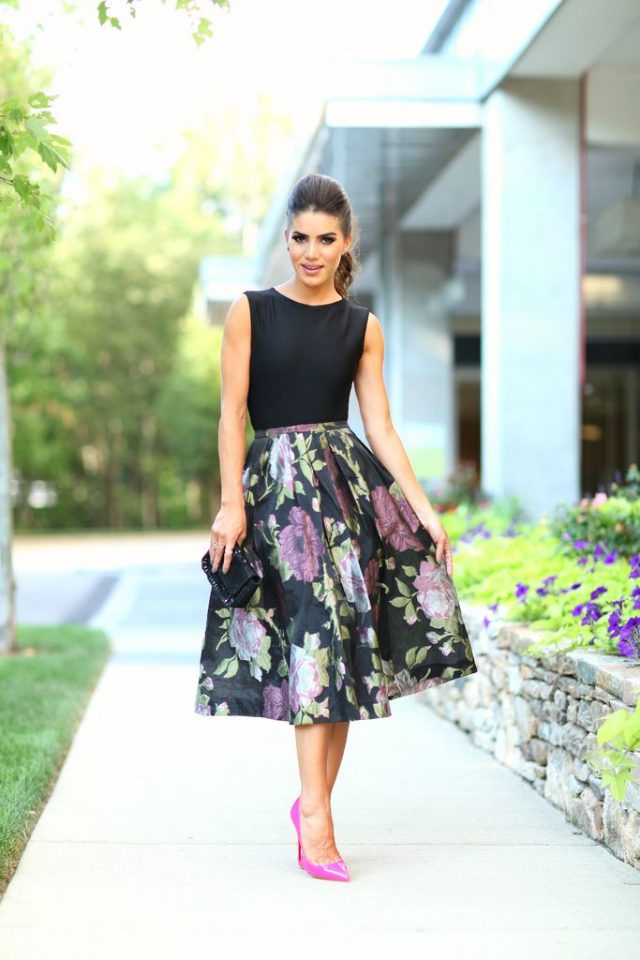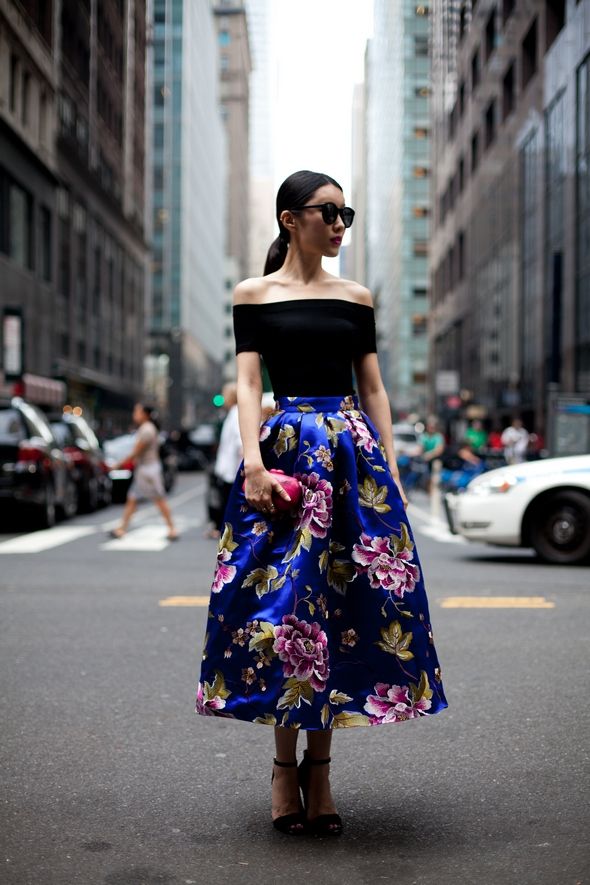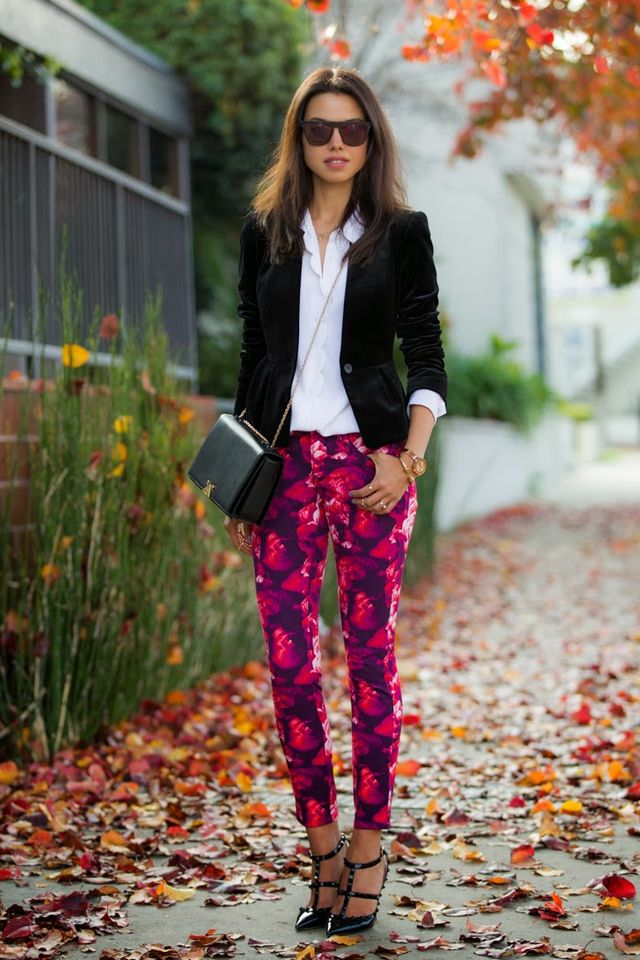 You can go with a set of floral skirt and top, or pick a monochromatic top and make a statement with a skirt with large floral print. I really like wearing floral print with striped clothes, what about you? I also love matching polka dots with florals. The outfit below looks stunning and it is one of my favorite from this gallery.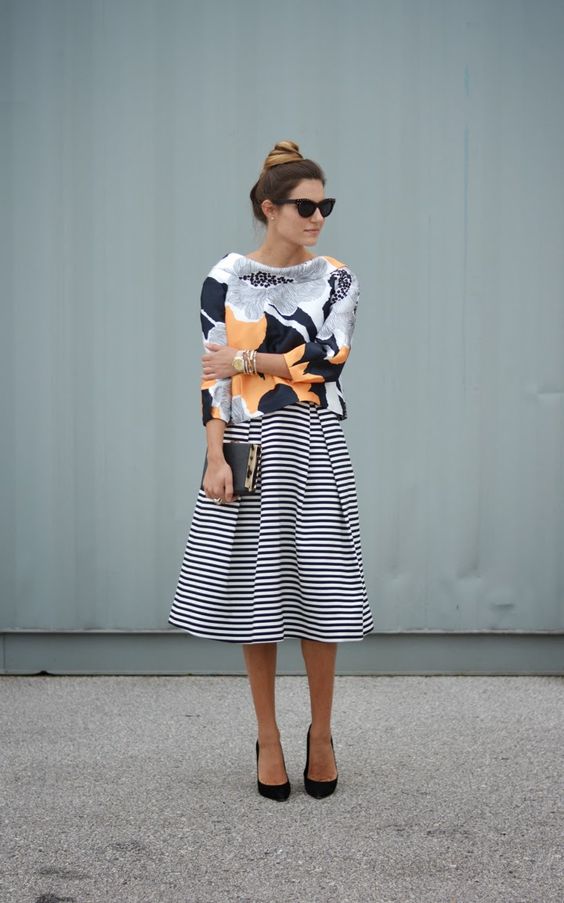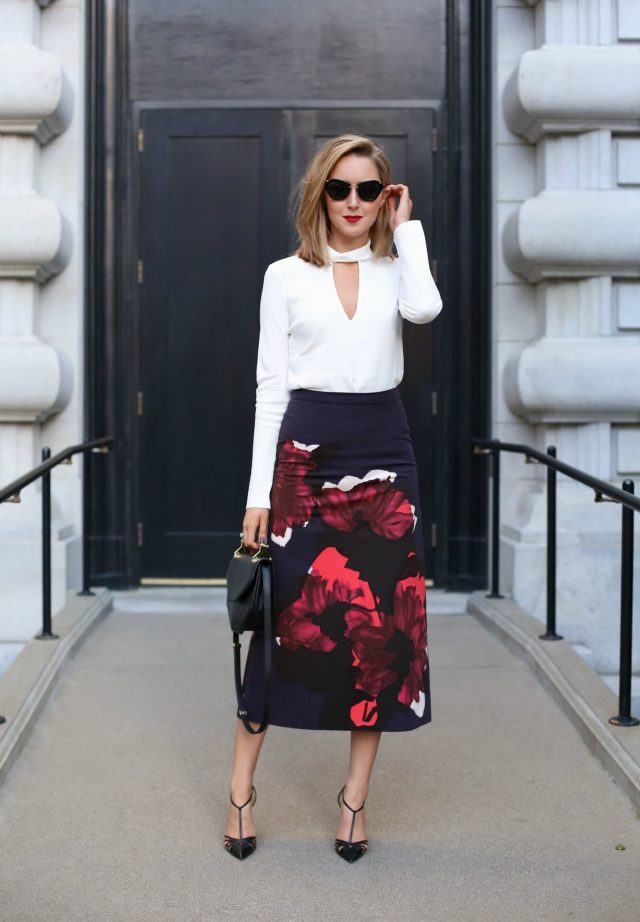 Once you feel confident with your large floral print, it is time to try matching it with other prints. Or, if you are afraid of mixing prints, keep your outfit simple. Almost any floral piece can look fantastic in a combo with white or black shirt or sweater.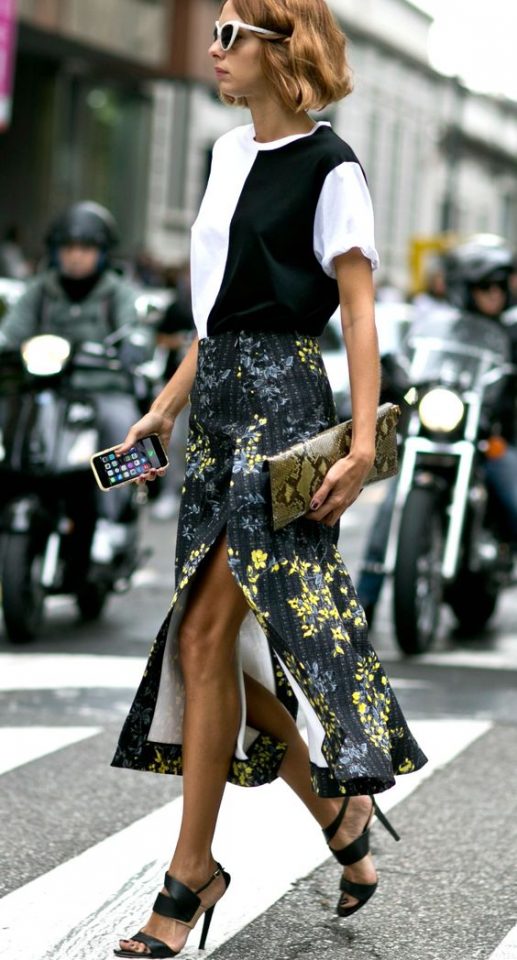 You can wear your summer floral dresses, skirts and tops during the fall with a bright cardigan, sweater and accessories. If possible, cover your legs with tights and wear the dress with boots.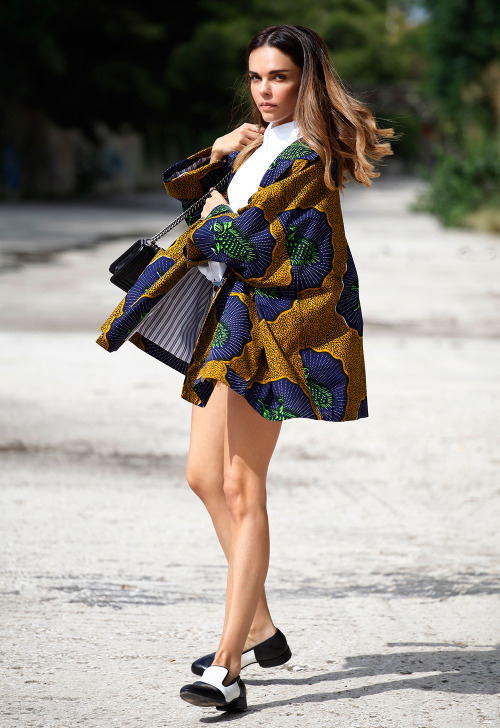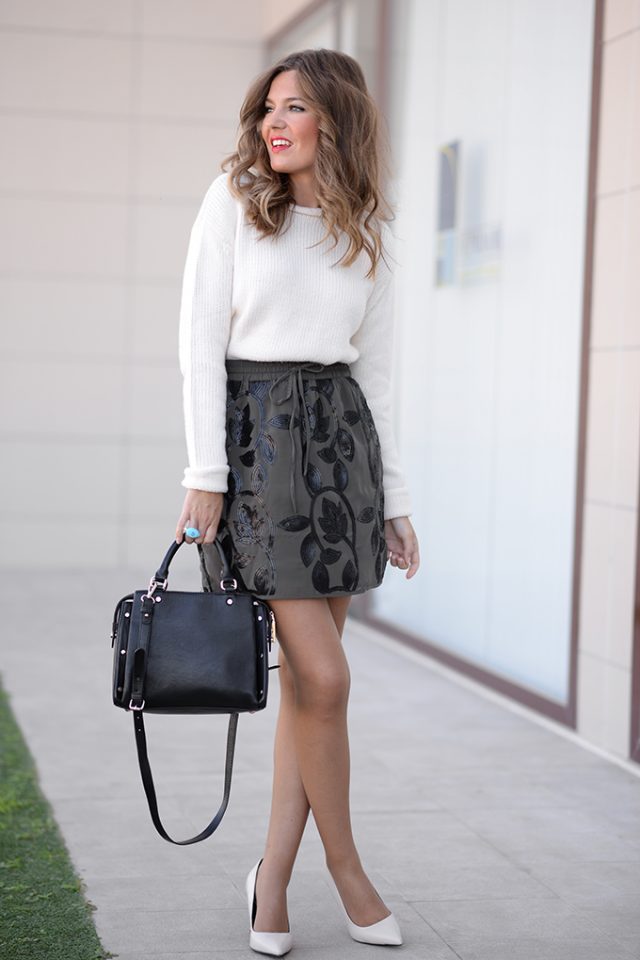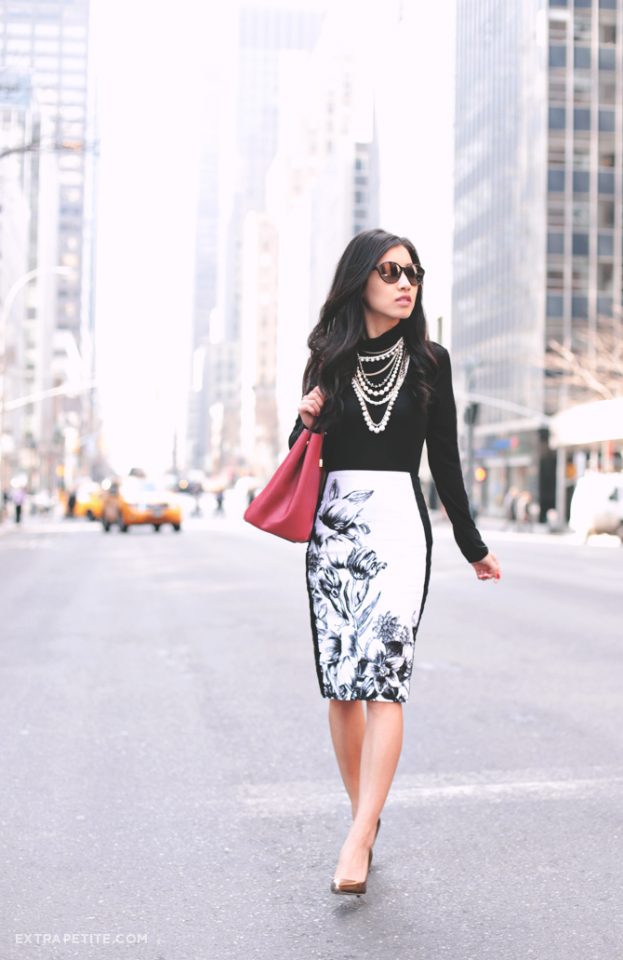 I really like this trend and I can't take my eyes off them. I need to recognize that it will be very difficult for me to choose just one outfit, what about you? Which combo is your favorite and would you like to copy this fall? I would love to know your opinion, so please share your comments with me! Thank you for reading! Enjoy in the rest of your day and don't forget to stay up to date with the content of Fashion Diva Design!